---
This post contains affiliate links. All opinions are my own
---
The title of this post is pretty self explanatory. I'm wearing a floral jumpsuit and leopard heels. Bam, blog post done. Power clashing like a pro, which is my fave thing to do.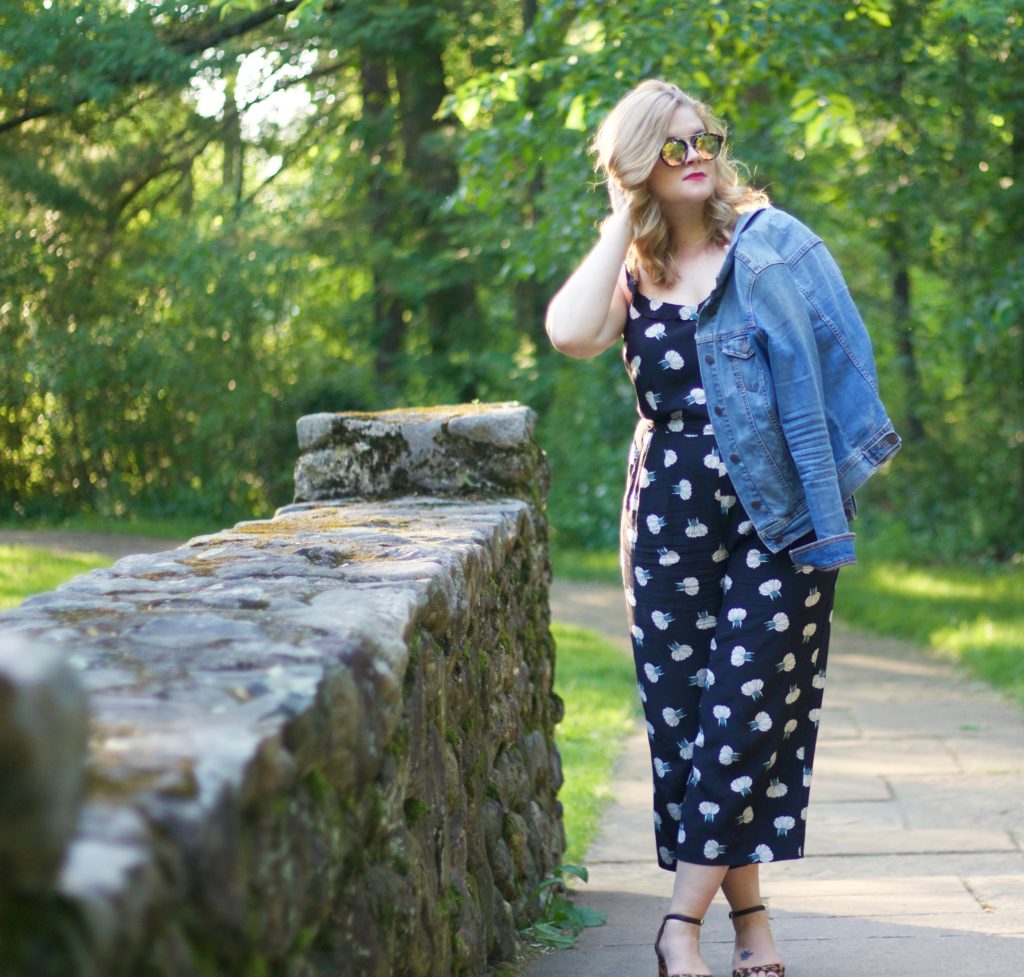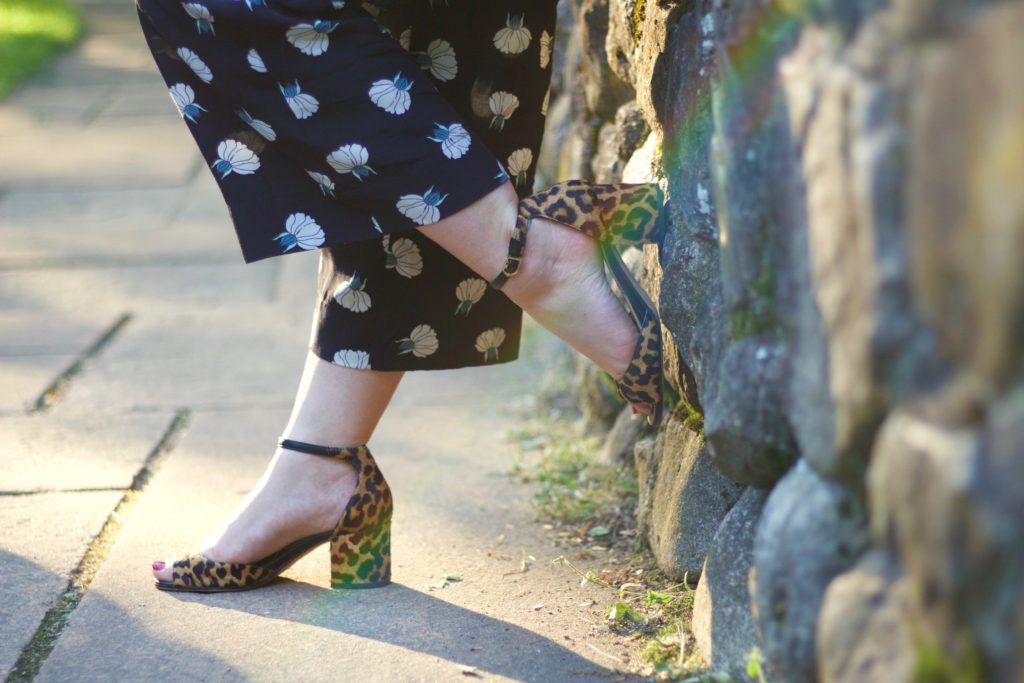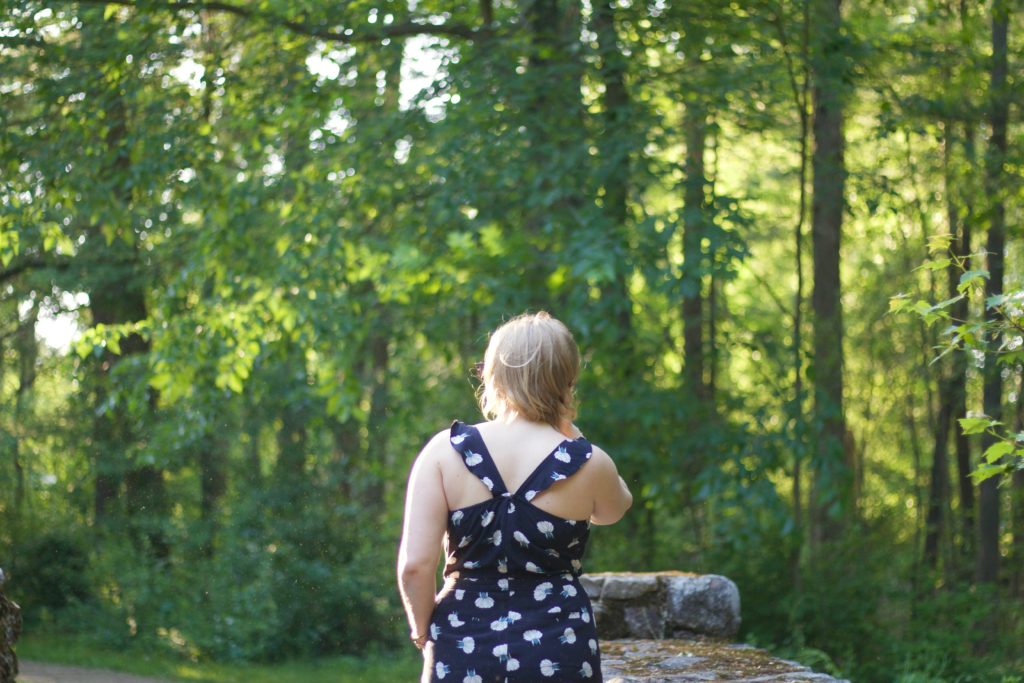 Jumpsuit LOFT (similar) | Jacket Old Navy (similar) | Shoes Sam Edelman (similar)
Watch Olivia Burton (similar) | Bracelet Sailormade
To be honest, I am a bit unsure about this jumpsuit after this photoshoot. I feel really confident and comfortable when wearing this jumpsuit, but from the photos I feel like it's not the MOST figure flattering thing I own. Buuuutttt that could also just be me being a bit uncomfortable with my body. That seems like a massive conversation on it's own, so I'll leave it be for now. I think I'm going to let how I feel in the jumpsuit win out over how I think I look in it in a photo.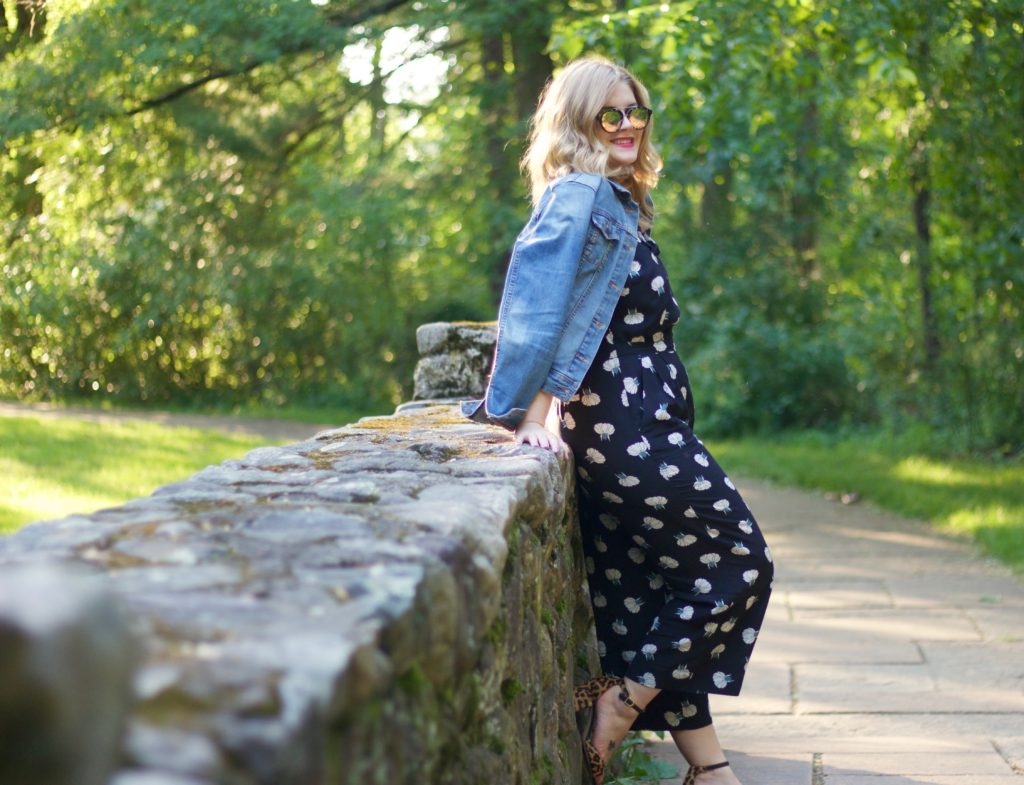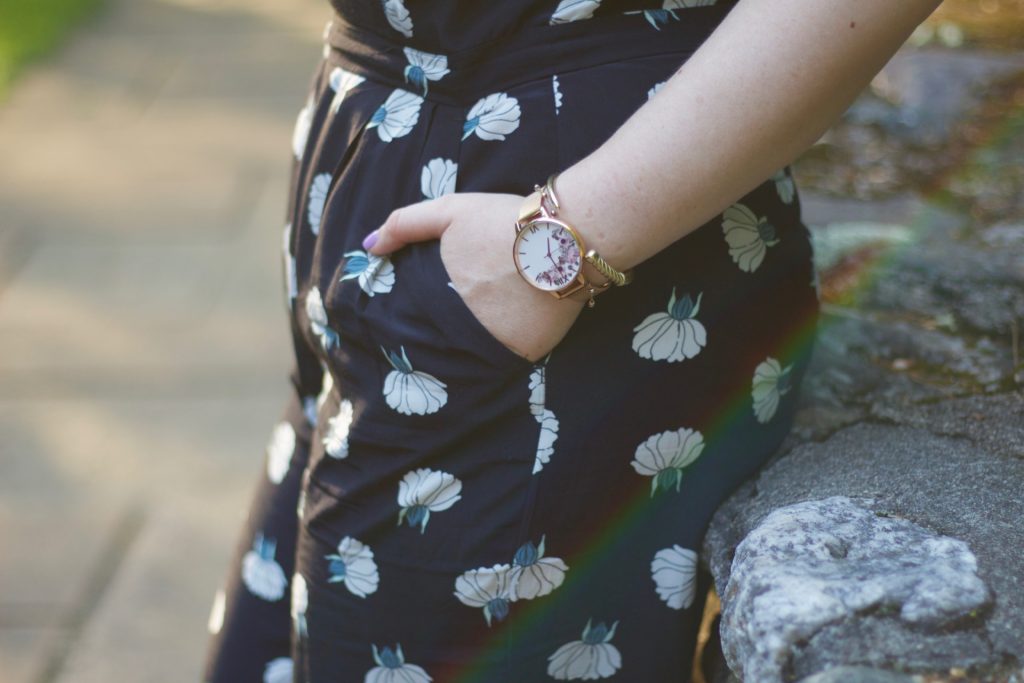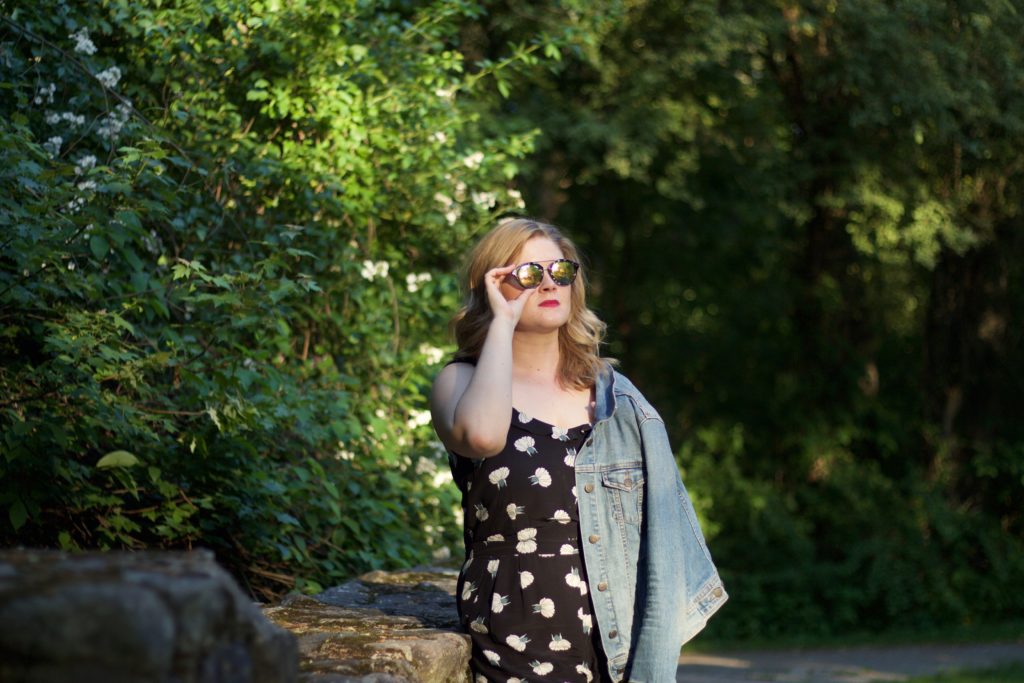 Back to the positives of this jumpsuit. 1) It's super adorable. 2) It's super comfortable. 3) It's super easy to wear and style. The only downside is it requires me to wear a strapless bra, which I hate, but sometimes a girl just has to sacrifice for fashion. Of course, I found out as I'm writing this that it's sold out, but fingers crossed it comes back in stock. And on that super positive note, I'm ending this post.
---