---
Affiliate links are used in this post. Nyakio provided me with press samples. All opinions are my own
---
You know what we haven't chatted about in a while on this here wee blog? Lip products! To be honest, I used to wear far more lip color a few years ago, but I've slowly gotten back into the routine. I often go for statement pinks and berries, but sometimes a girl just wants a classic "your lips but better" color.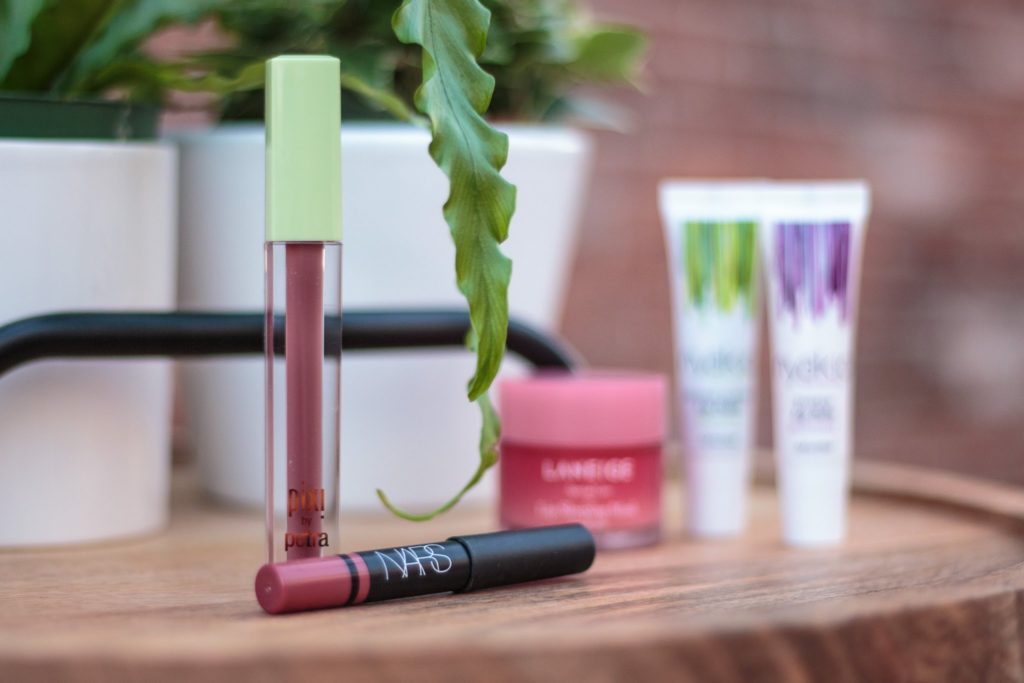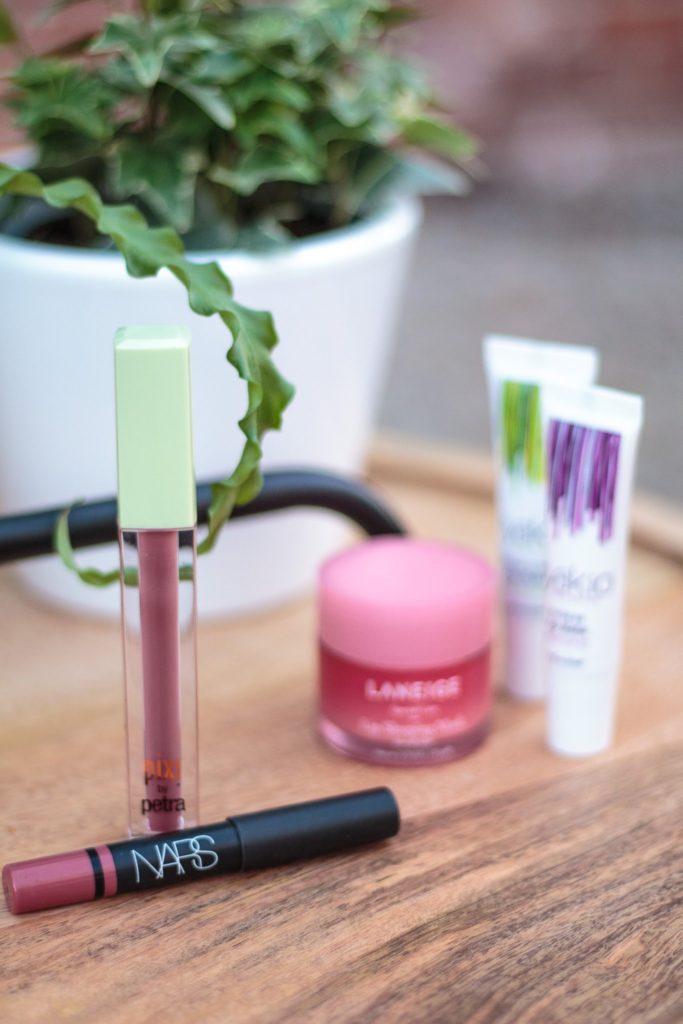 It's perfect for a day-to-day look or on days where you just can't be bothered to constantly check that your statement lip hasn't faded or smudged. I've tried a whole slew of products, but my current favorite your lips but better combo is NARS Satin Lip Pencil in Rikugien with a slick of Pixi Liplift Max in Sheer Rose. It makes my lips look flushed and plumped, what more could I ask for?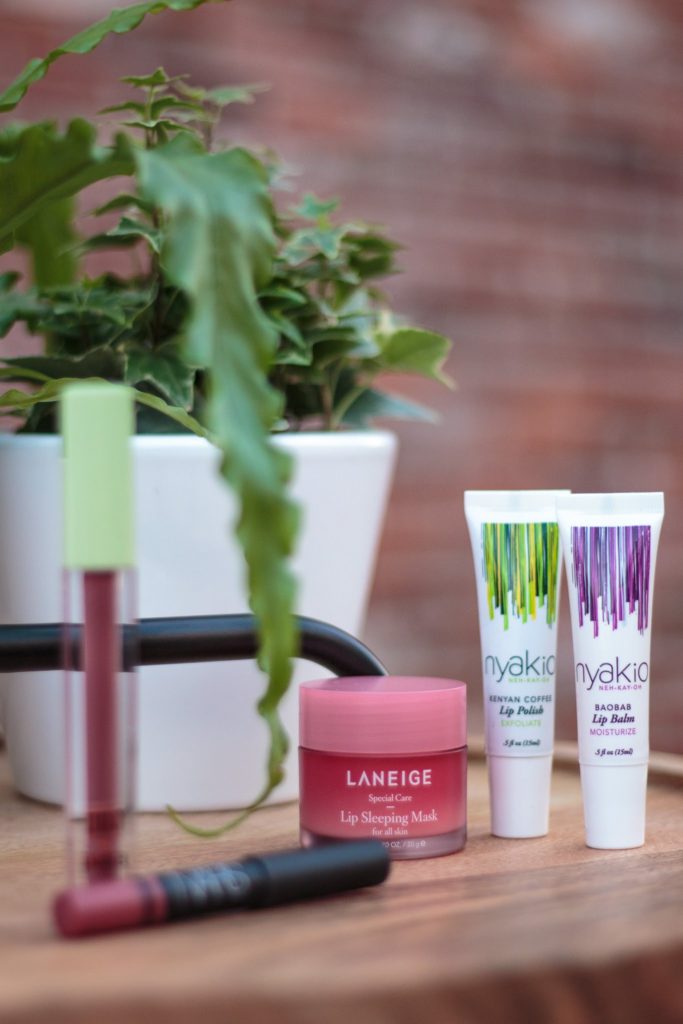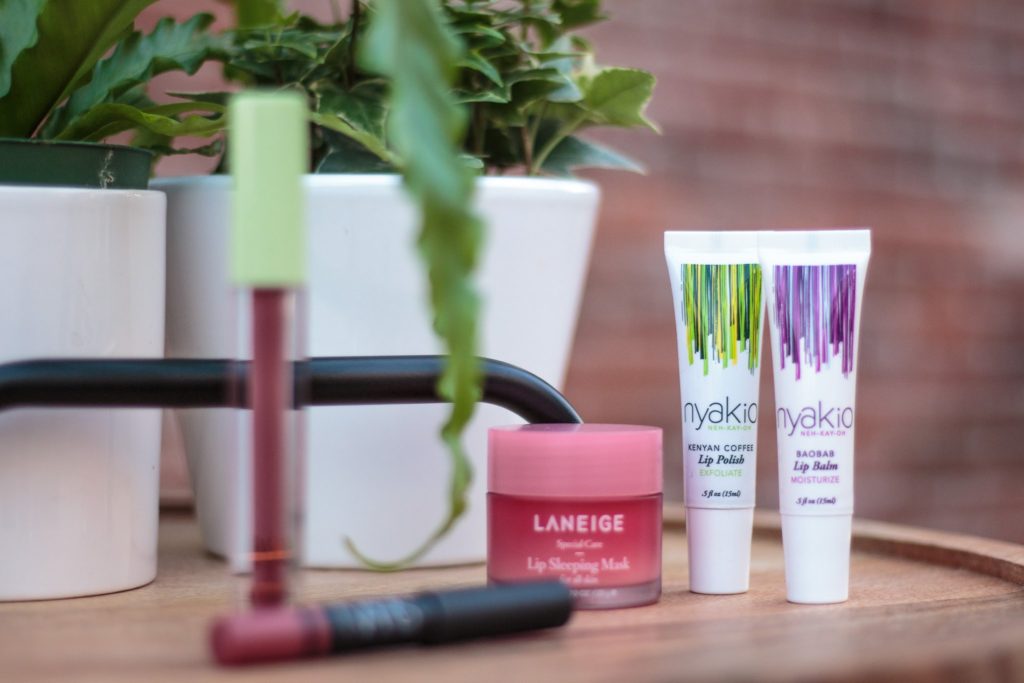 Regardless of what lip colors I use, though, caring for my lips is key as well. No color looks good on dry, chapped lips. I haven't always been the best at having a lip care routine, but over the past month I've been getting back in the habit. I start the morning by applying the Nyakio Baobab Lip Balm after my skin care routine but before my makeup routine and then reapply during the day as needed. Then every night right before I hop in bed, I apply the Laneige Lip Sleeping Mask so  I wake up with hydrated, full lips. And then about once a week or as needed, I scrub off any dead, flaky skin with the Nyakio Kenyan Coffee Lip Polish.
---

Shop My Favorite Lip Products

---
---