I recently became bored of my standard lunches, which meant I ended up buying lunch out during the work week more often than I like. Since I work in the city, I'm able to get a healthy lunch easily, but it was putting a strain on my wallet. In an effort to start bringing my lunch again, I looked for a bit of inspiration and remembered the sweet potato sandwich from Ula Cafe.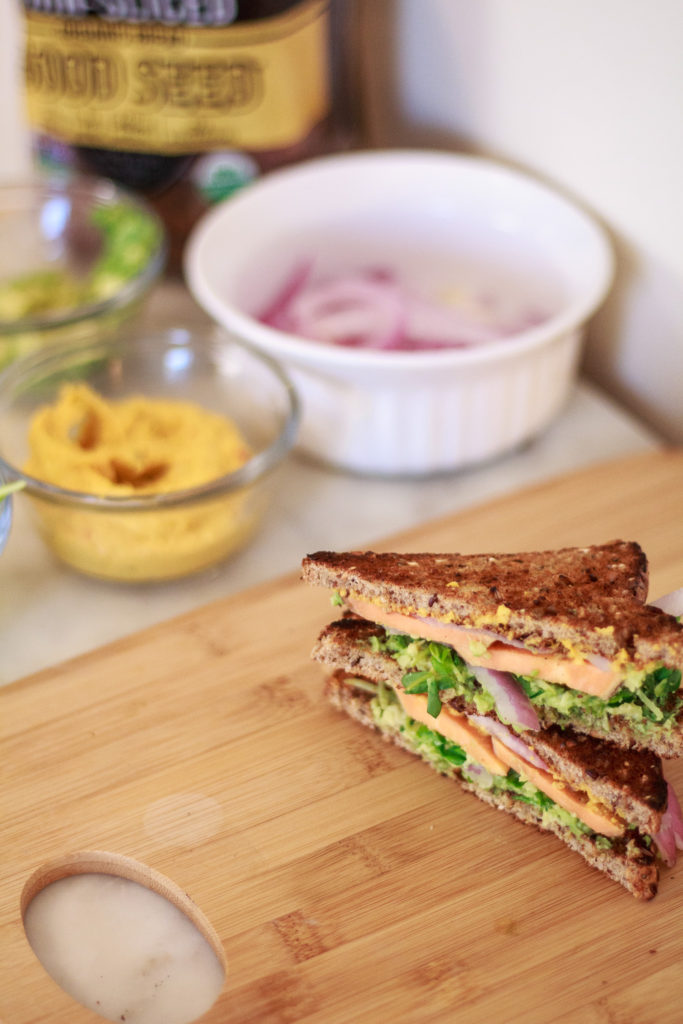 Rather than copy their sandwich exactly, I spiced things up a bit and just made up a combination of my own. Like most of my food posts, this isn't really a recipe and you absolutely don't have to follow my steps or "ingredients." Here are the ground-breaking steps: cook the sweet potato, toast bread, cover each piece with one of the spreads, pile on the toppings and enjoy.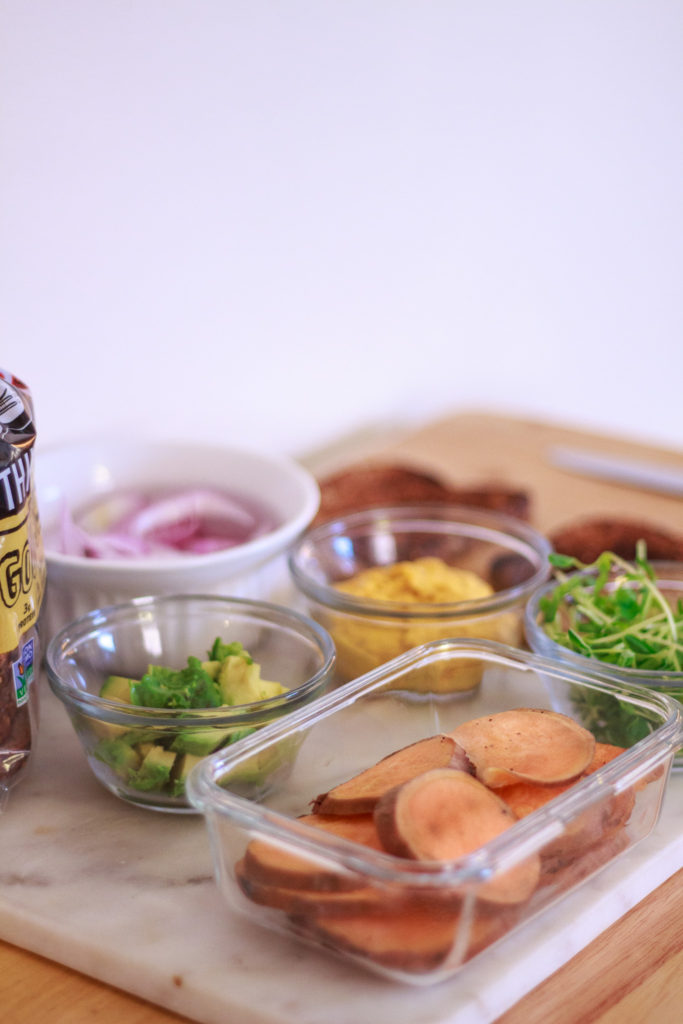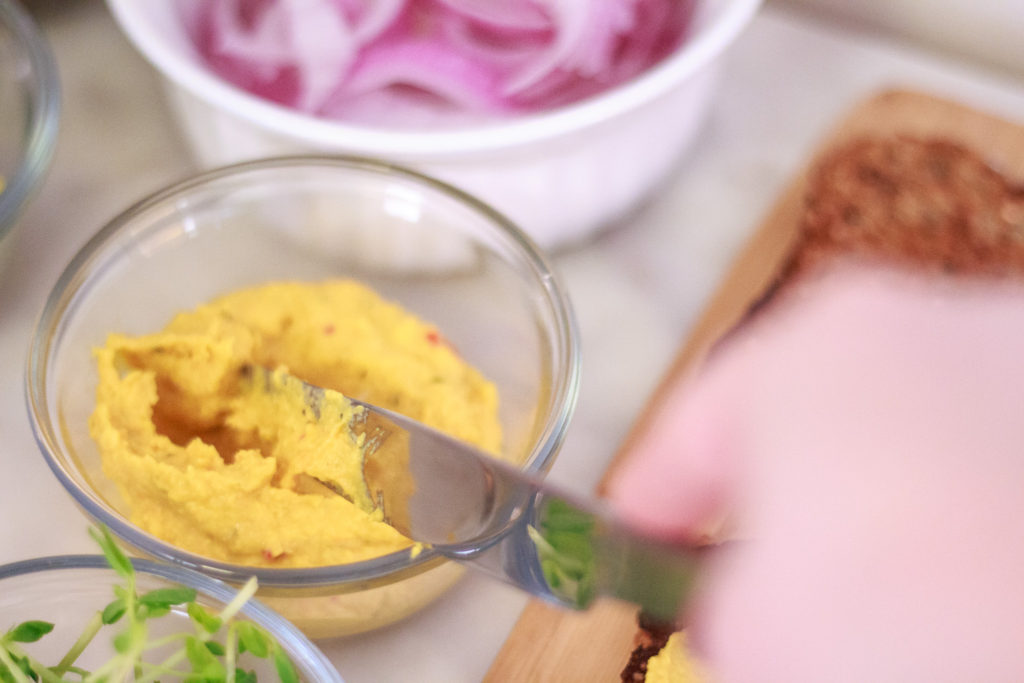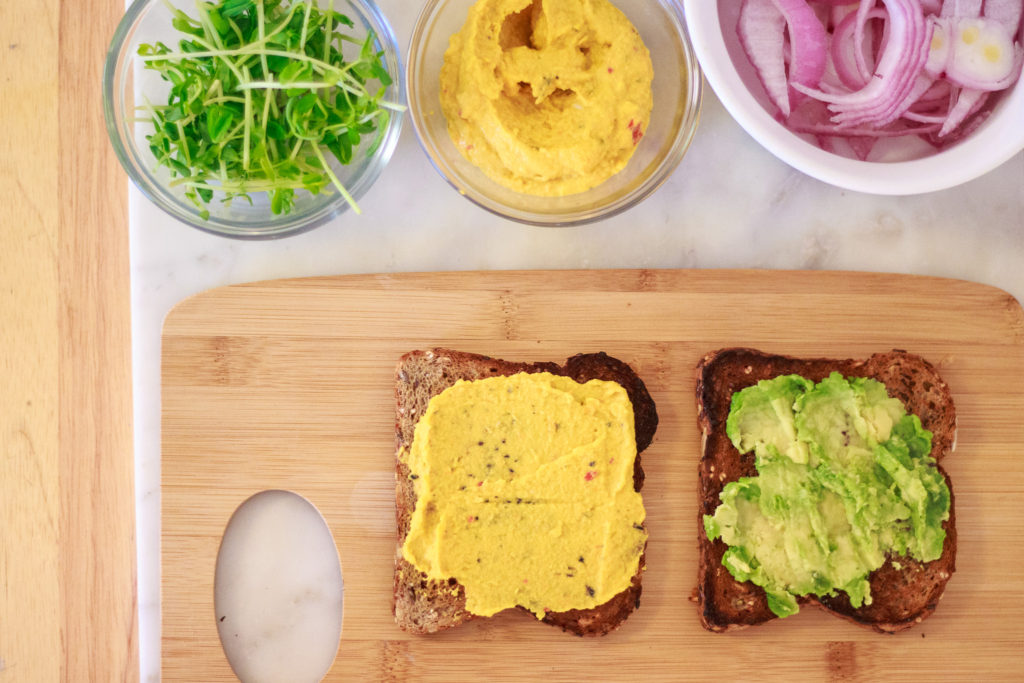 ---

Ingredients

---
Two pieces of bread …. obviously. I am currently enjoying Dave's Killer Bread.
2-3 slices of a baked sweet potato.
1/4 of an avocado, smashed.
1 TBSP of hummus. I'm currently enjoying Lantana Sriracaha Carrot.
A few slices of sliced red onion.
However many pea shoots as your heart desires.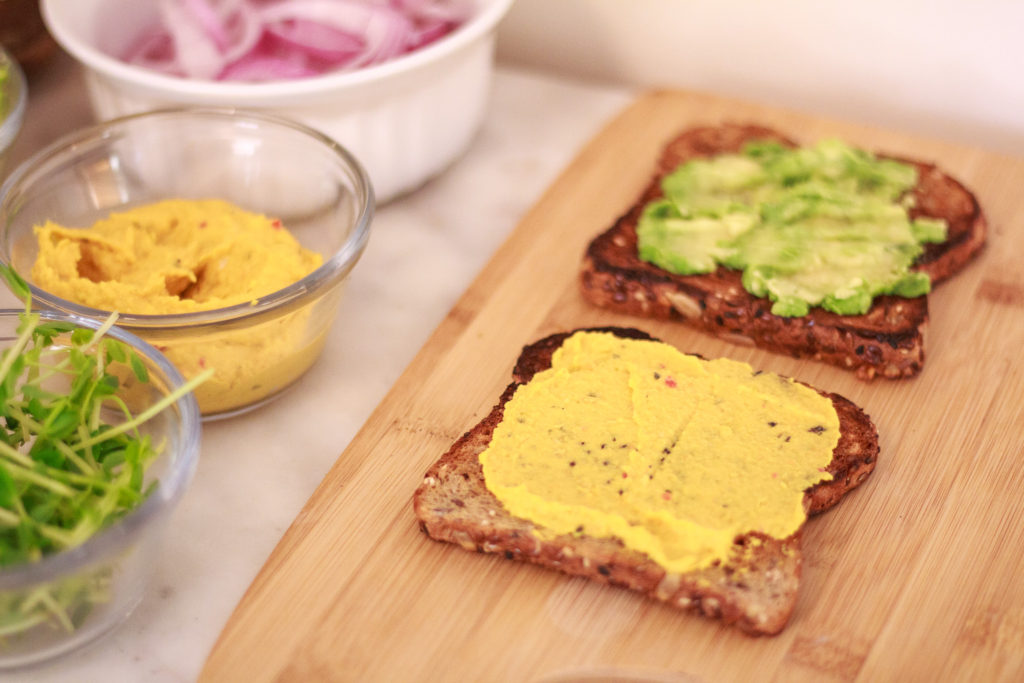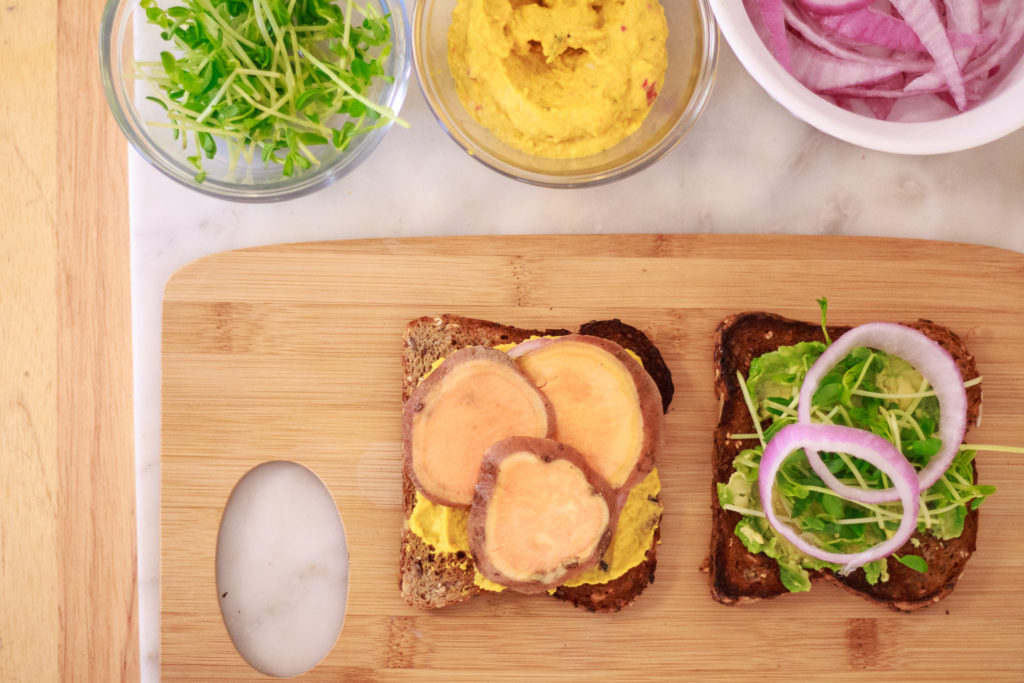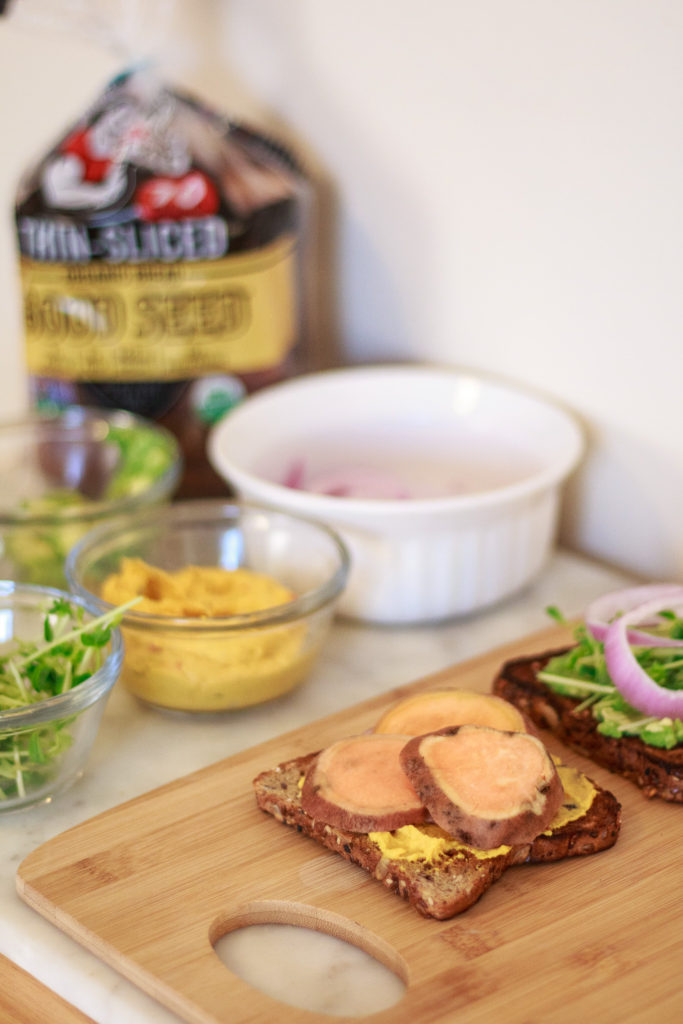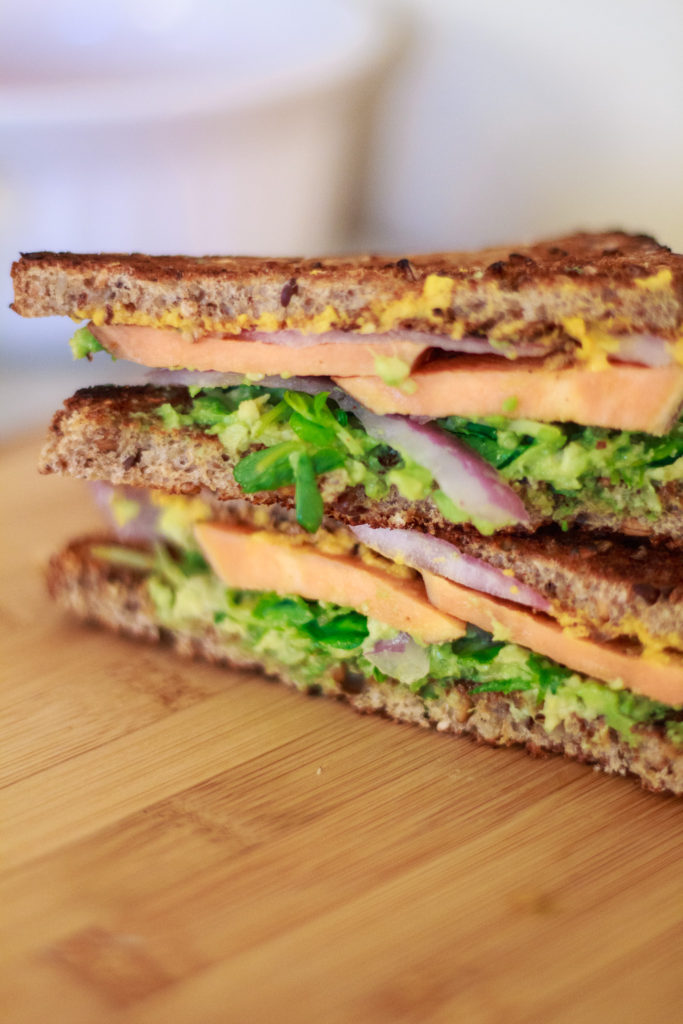 This specific combination is #vegan, which we know is the ultimate food focus these days. While I'm not a vegan, I do enjoy vegan meals and feel much lighter when I eat as such. If vegan meals don't float you're boat, however, you could always add a slice of cheese or some cold cuts.
---