---
This post contains affiliate links. All opinions are my own
---
It's allegedly supposed to reach upwards of 60 or 70 degrees this week, which is big news for Boston in the winter. And while I'm ready to get my guns out when the sun is out, it's still realistically sweater weather for a couple of more months. And because of that, I'm making the most of my beloved sweaters before beach season rolls around.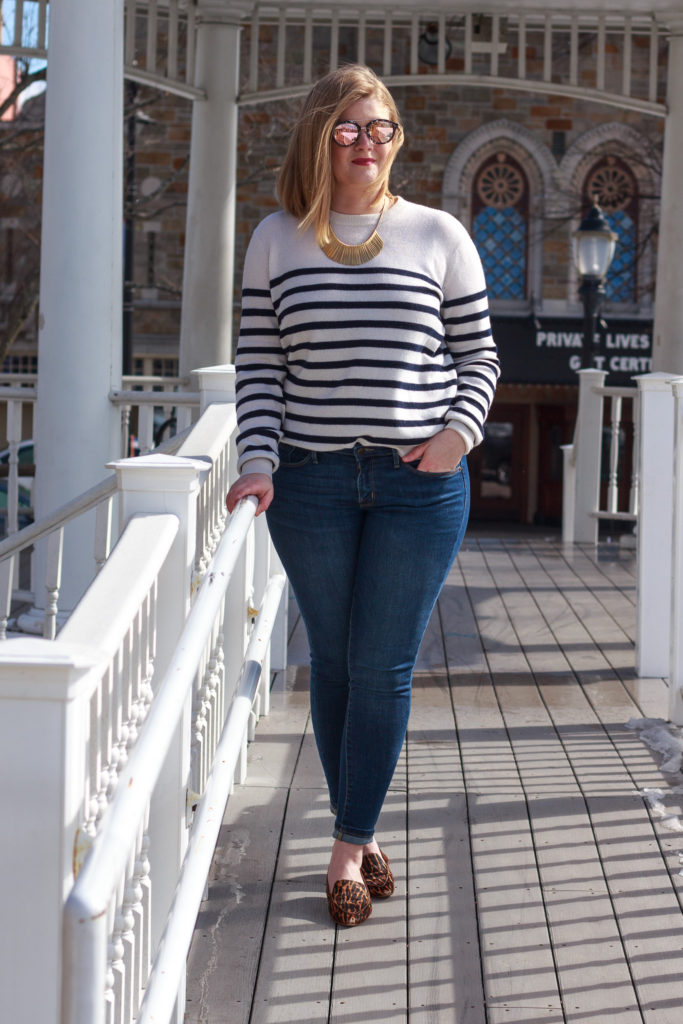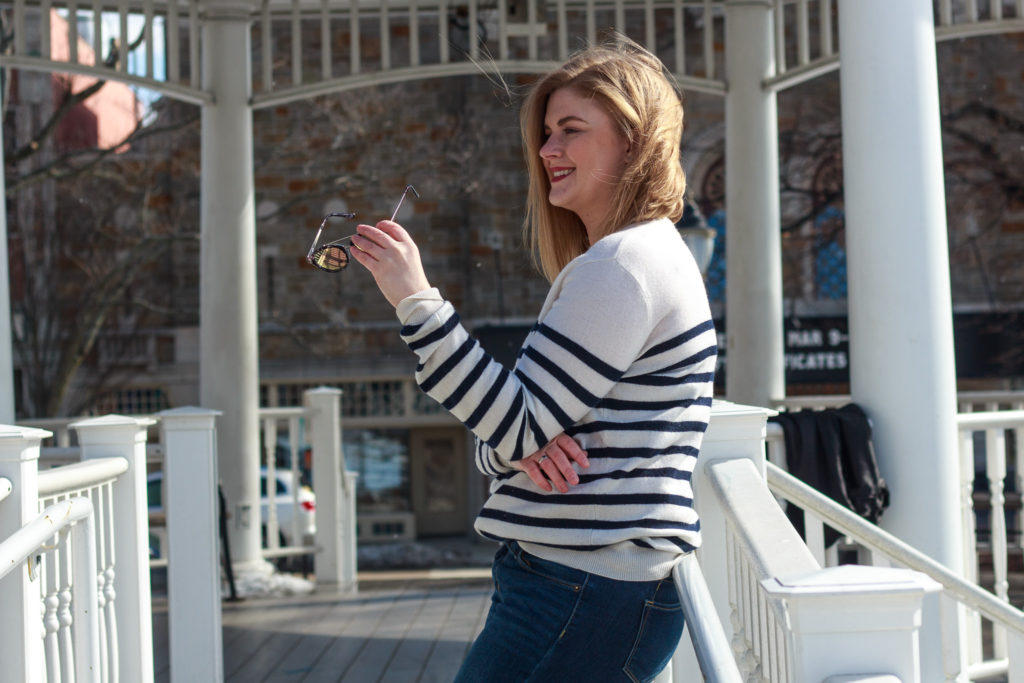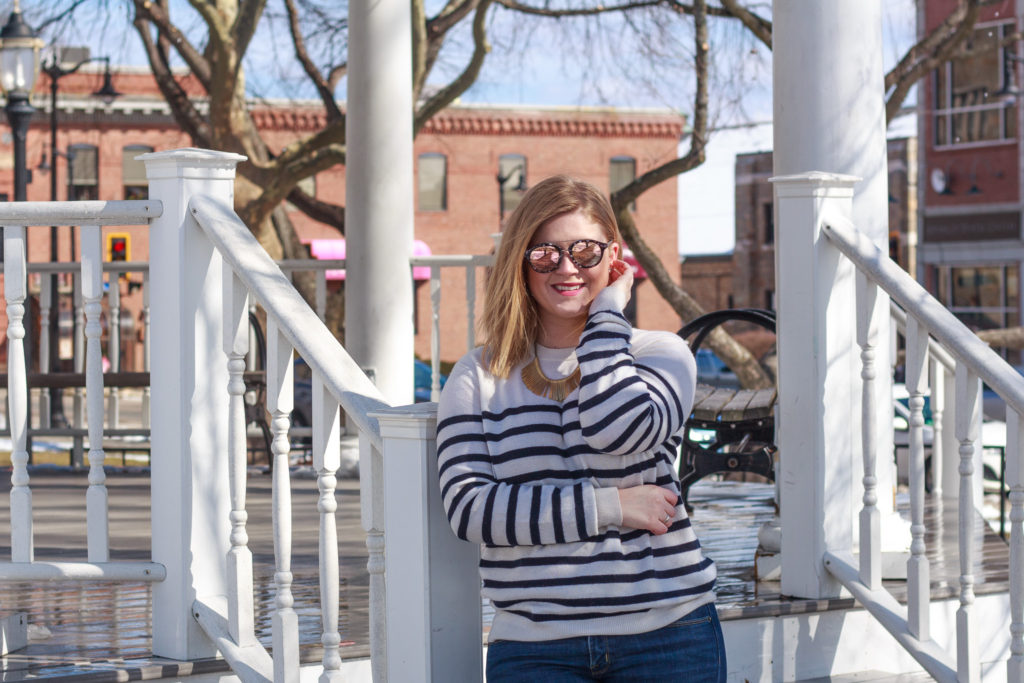 Sweater ASOS (similar) | Jeans Target | Necklace Stella & Dot | Shoes Madewell (similar)
I got this ASOS sweater last year, and I have mixed feelings about it. I want to love it, and it's super comfortable, but I've never fallen head over heels. In theory it's great, but I just can't shake the feeling that something isn't right. That means that I don't wear the sweater too often. Thanks to #noshopfeb, I'm shopping my own closet and trying to make the most of what I already have.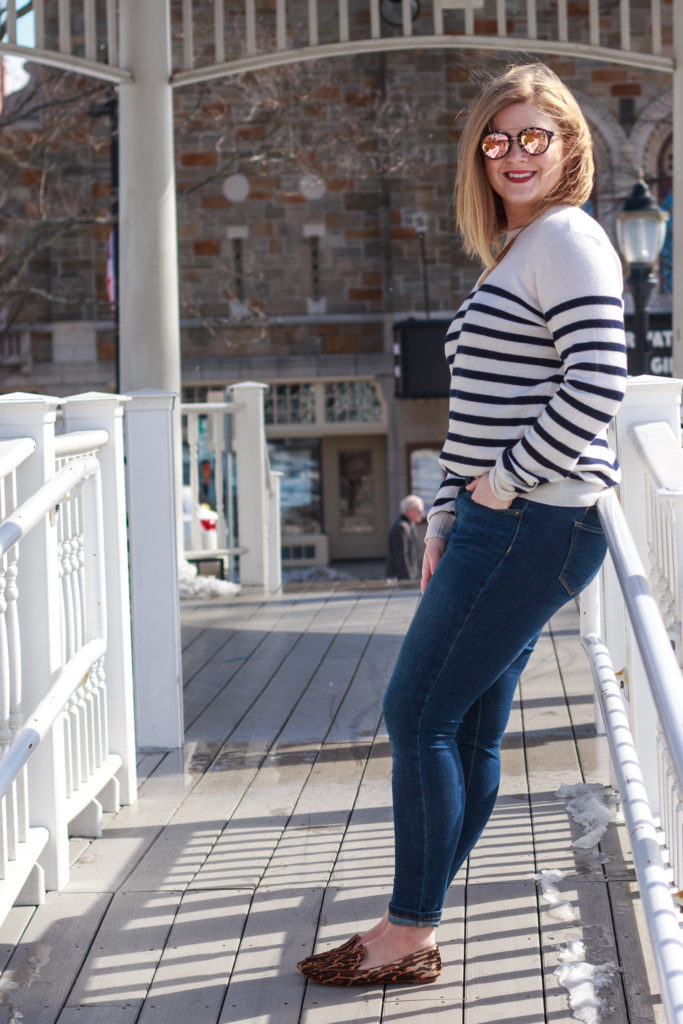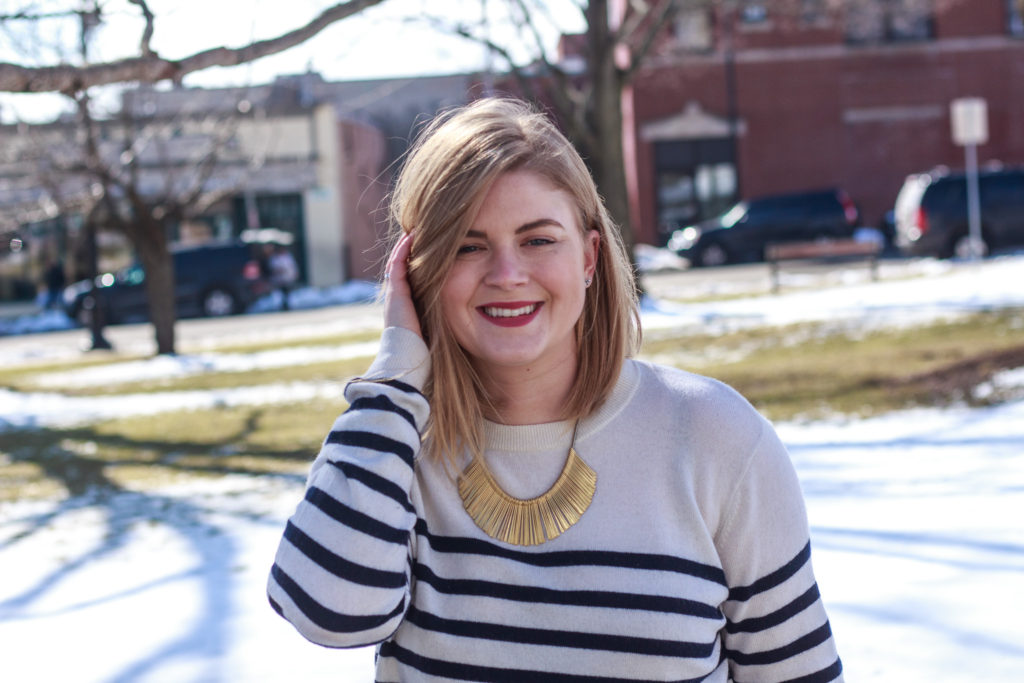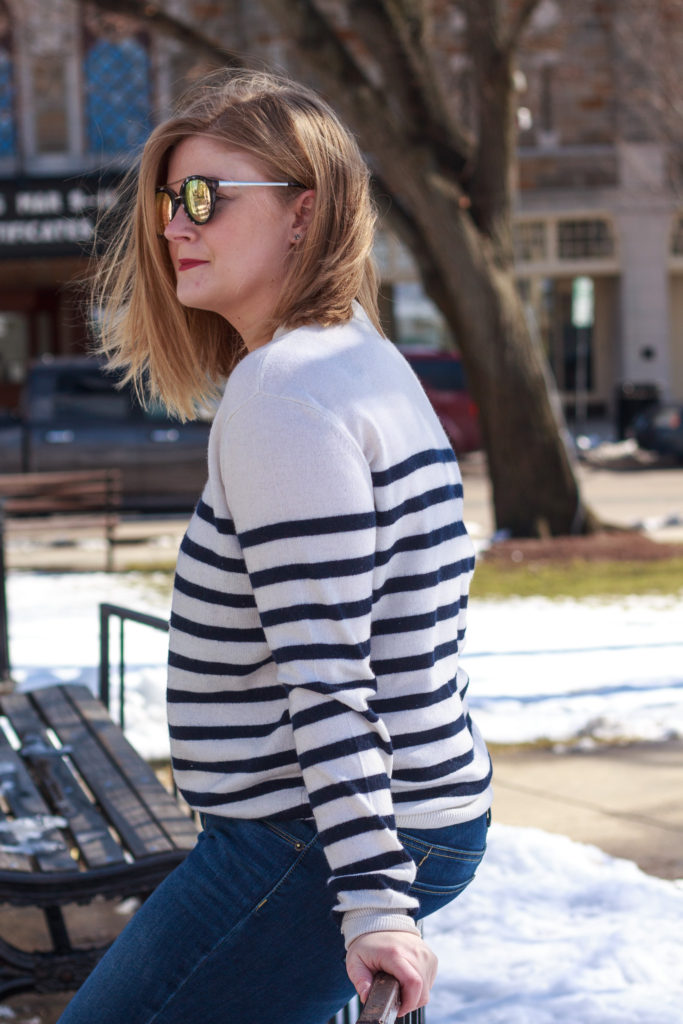 So here you have it, a relatively uncreative outfit with my ASOS striped sweater. Please help me think of more inspired ways to rock this, please and thank you!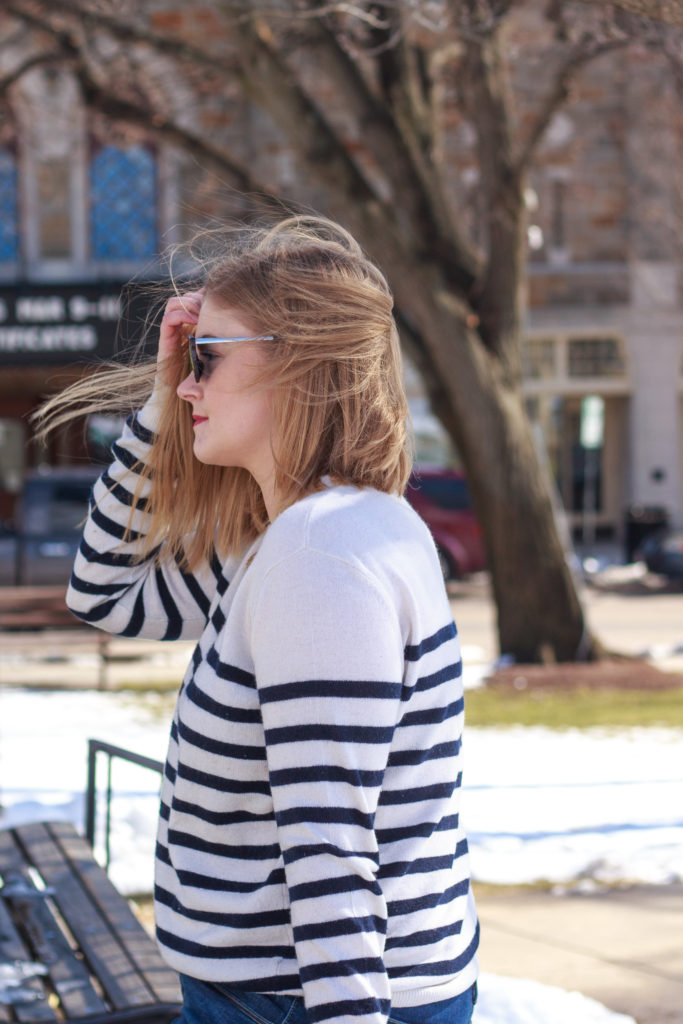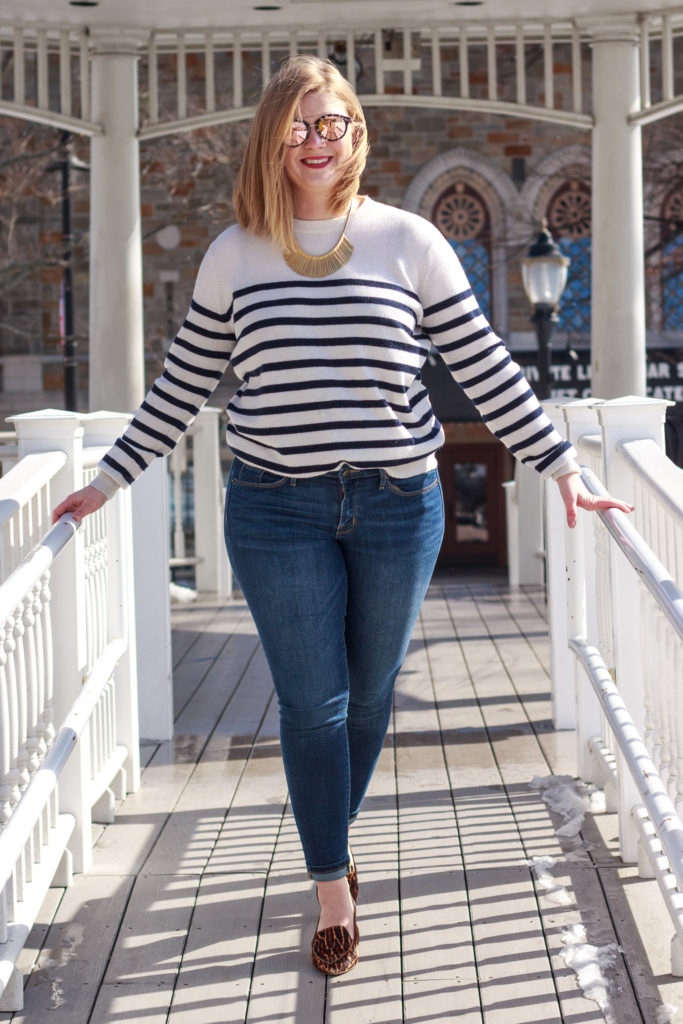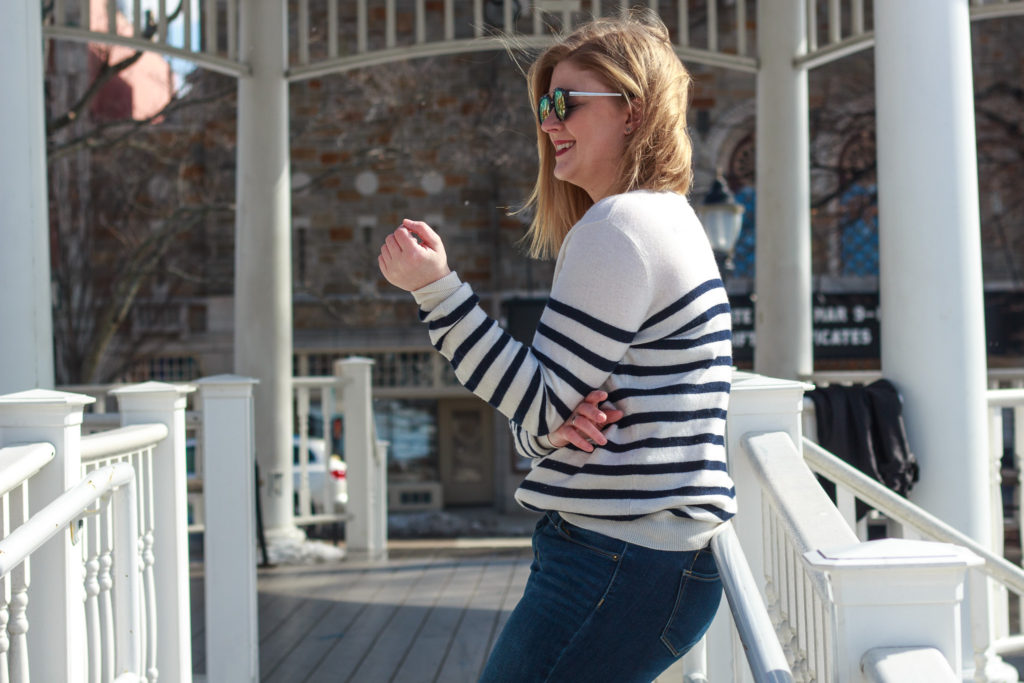 ---