---
This post contains affiliate links. All opinions are my own
---
Despite the fact that I'm wearing a short sleeved striped button-up in this post, it's still 100% winter weather in Boston. There are just so many "sweater weather" posts I can stomach, so I figured I'd spice it up. I have worn this shirt recently to work when I'm inside all day, so it counts.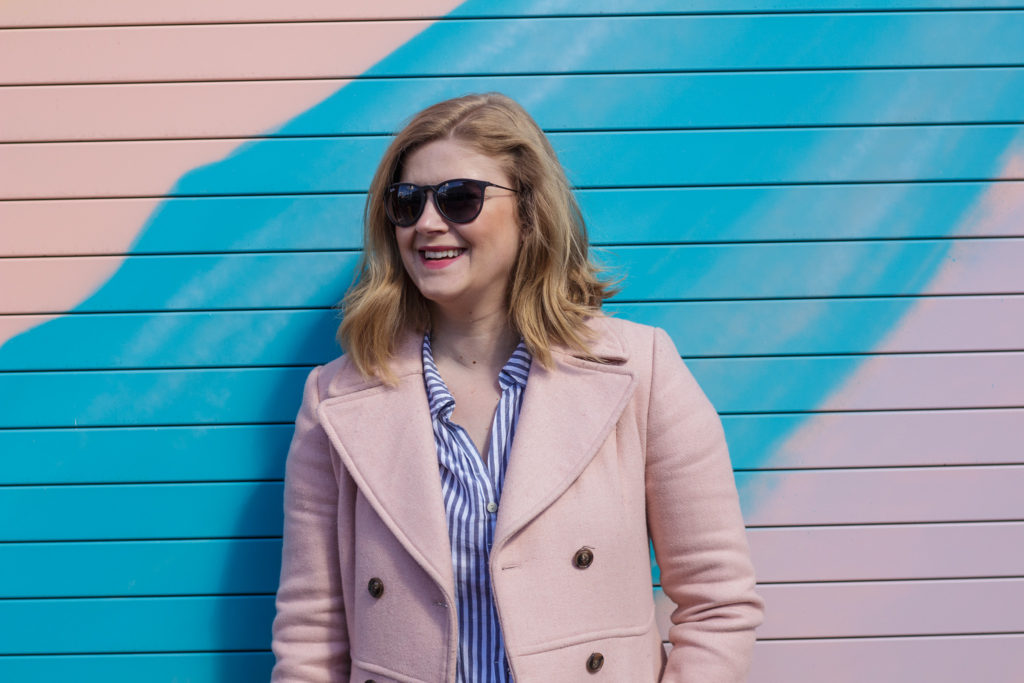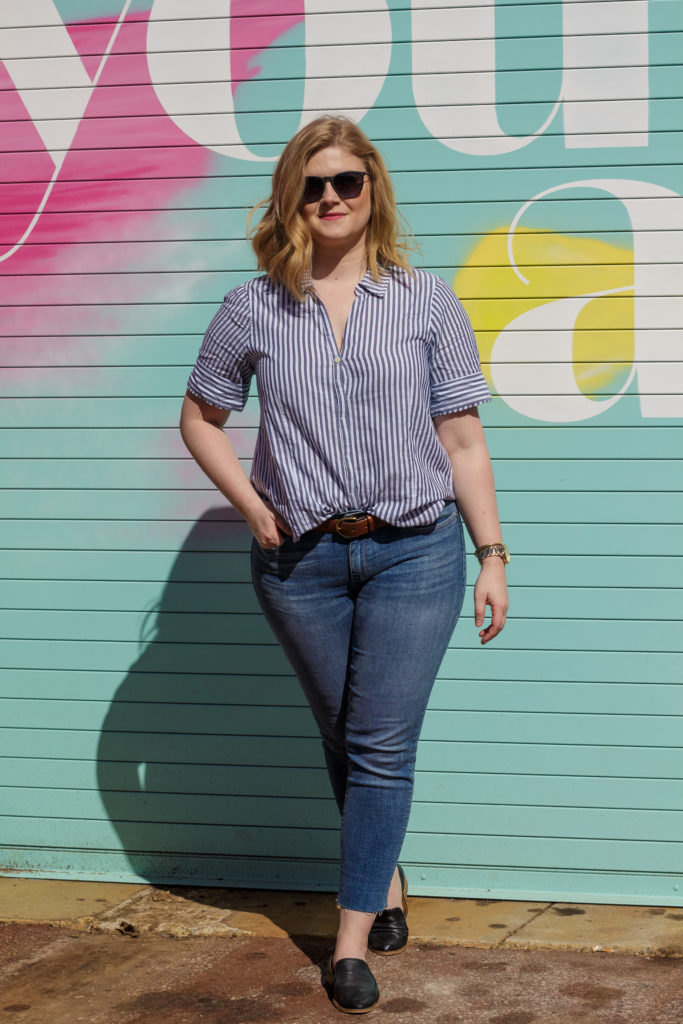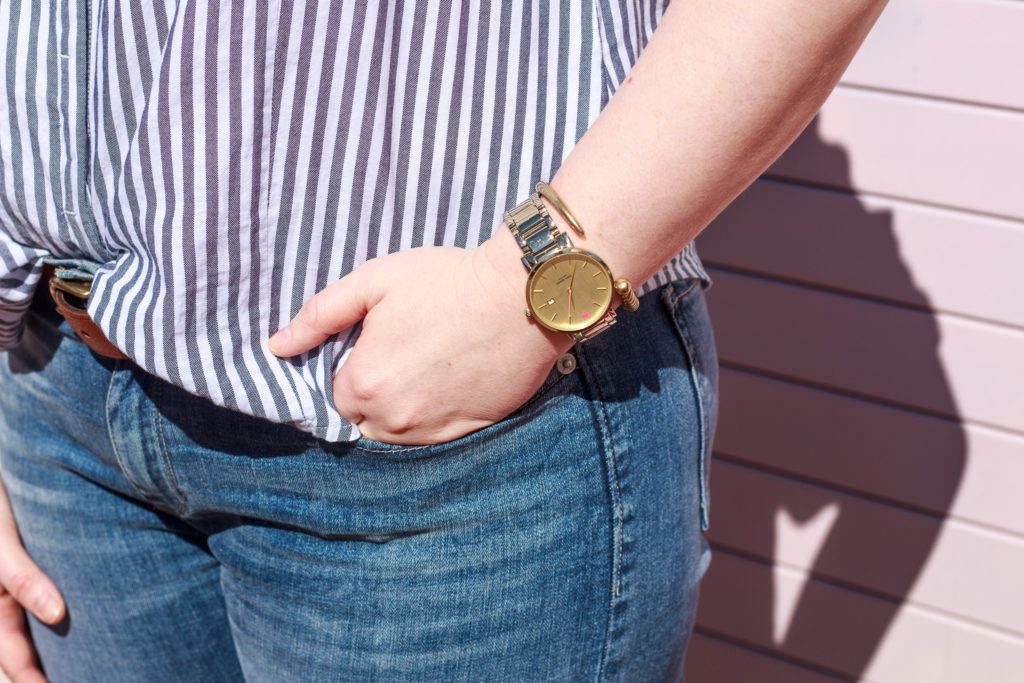 Coat Cole Haan (similar) | Top J.Crew | Jeans Lucky (similar)
Belt Madewell | Shoes Susina (similar) | Watch Kate Spade (similar)
Bracelet c/o Sailormade | Sunglasses Ray-Ban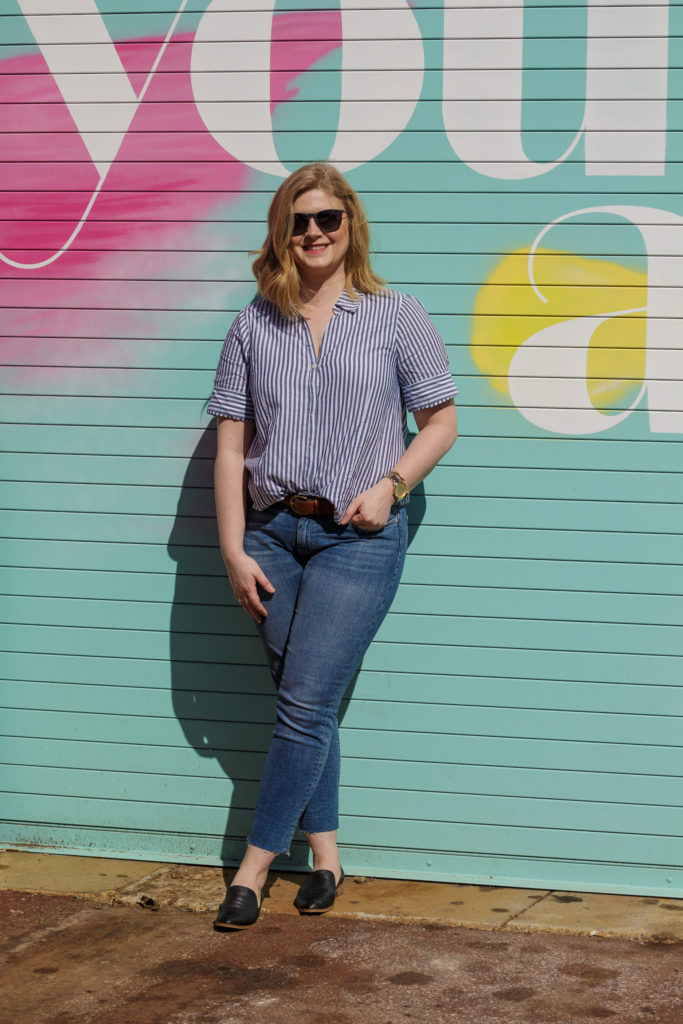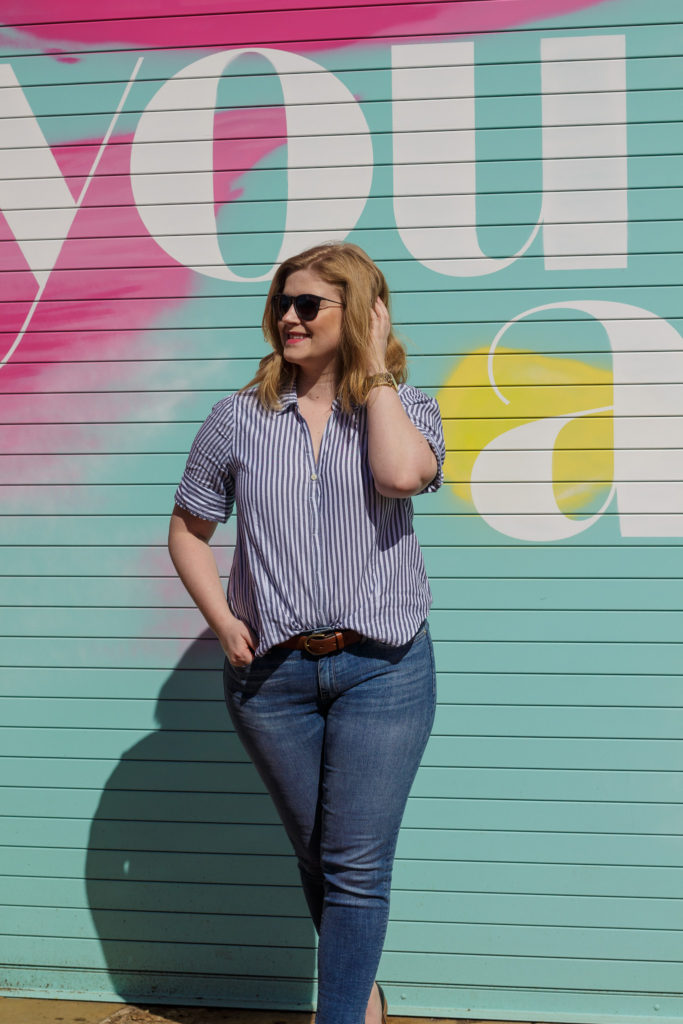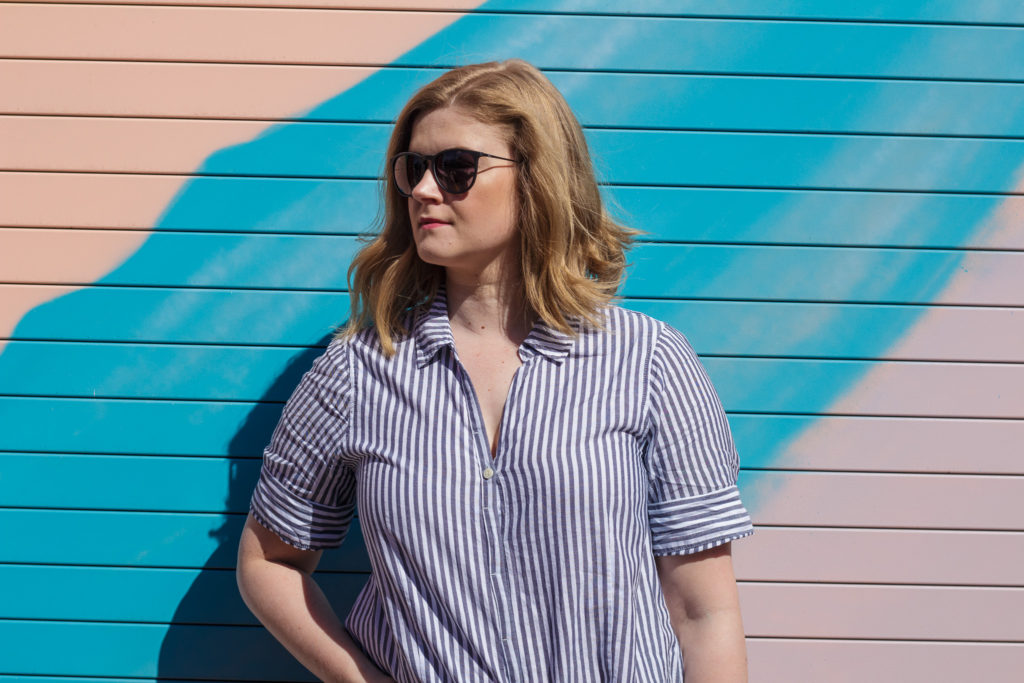 I'm a bit ashamed to admit this considering I just finished #NoShopFeb two weeks ago, but this outfit is all brand new except for my coat, watch, sunglasses and bracelet. I may or may not have gone on a bit of a shopping trip with a friend right after #NoShopFeb ended and picked up a few things. This striped button-up from J.Crew, jeans and shoes being some of them. Sometimes a girl just has to treat herself.
---