---
This post contains affiliate links. This cardigan was a gift from Nick+Zoe. All opinions are my own
---
I'm going to be honest with you, this post probably isn't going to be my best. I only liked 3 photos out of the batch from this shoot and I haven't been able to decide what to write for about 30 minutes. So with that out of the way, let's get down to business, shall we?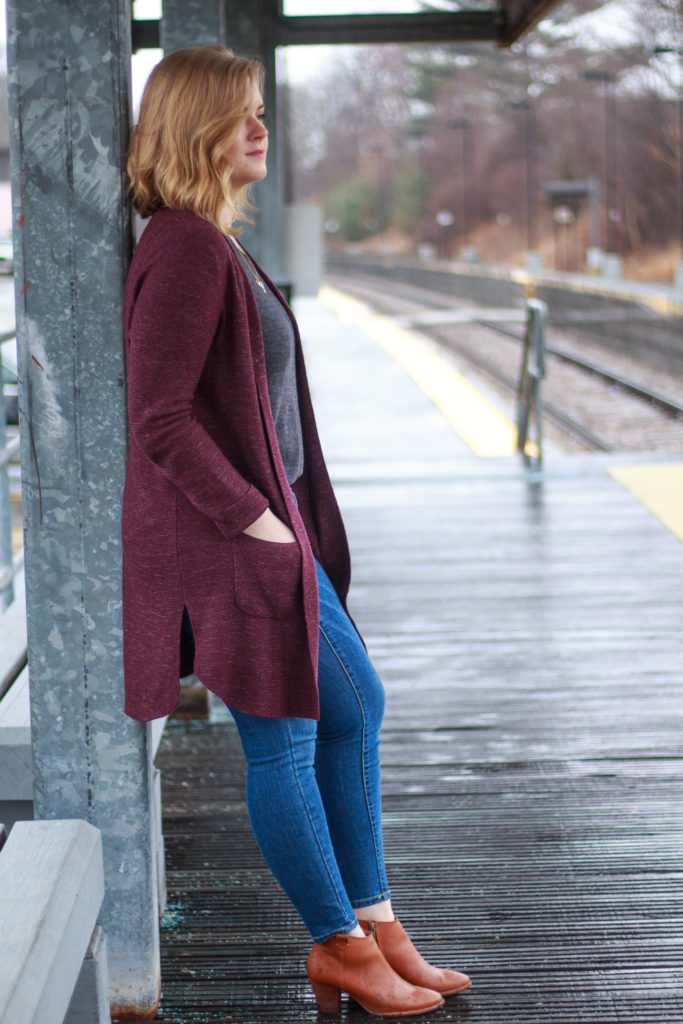 Cardigan c/o Nic+Zoe (similar) | Tank Top Vince (similar) | Jeans Target
Boots Madewell (similar) | Belt Target (similar) | Necklace H&M (similar)
I own exactly one cardigan and this one is it.I got rid of all of my cardigans about two years ago because well, I realized I hated them. I always felt like a sad school teacher when I wore a cardigan. But back in December I went to an event at Derby Street in Hingham and won this Nic&Zoe long cardigan in a raffle. Well, I technically wore another sweater but ultimately ended up exchanging it for this cardigan.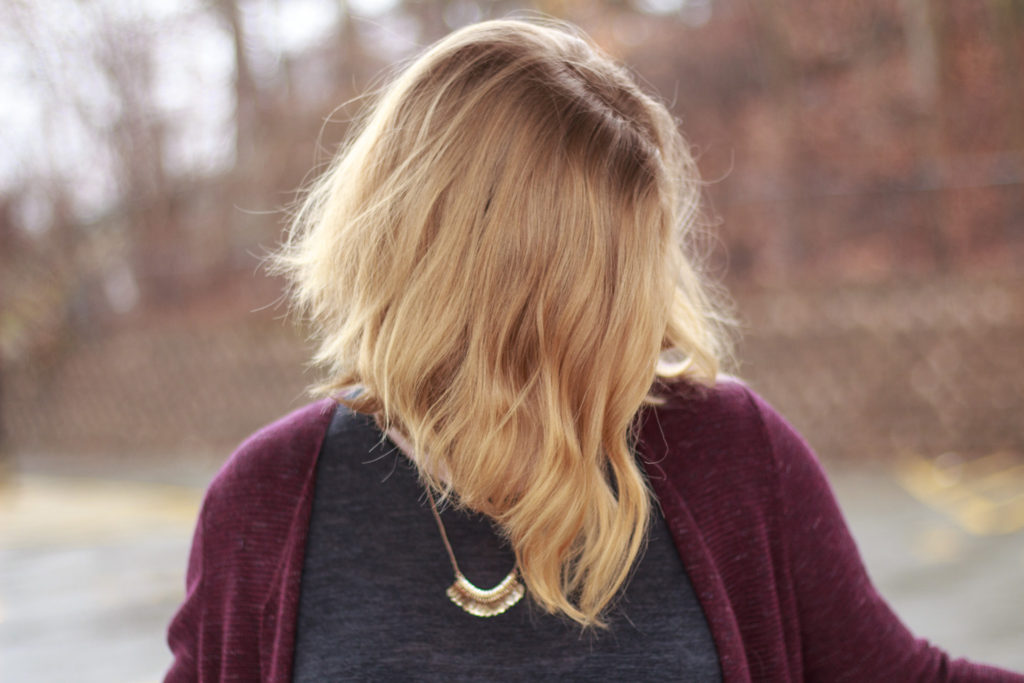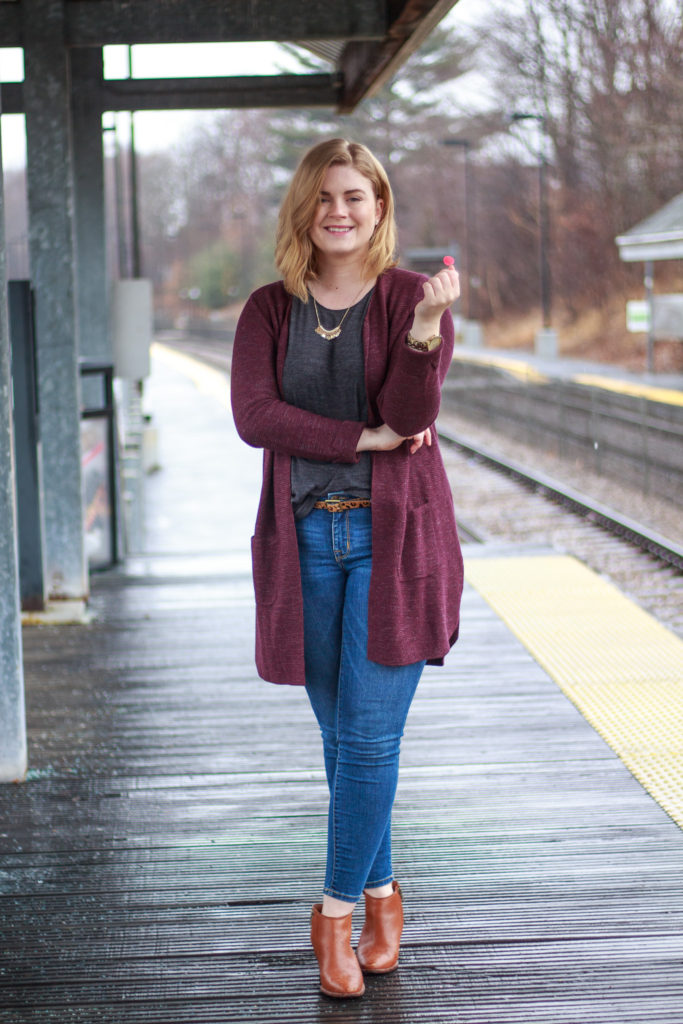 I actually enjoy this cardigan because it doesn't button up to my neck and it doesn't make me feel like a sad school teacher. It makes me feel like a hip soccer mom who's going to a coffee shop and with her fellow hip soccer mom friends. There we go, I just wrote three whole paragraphs about how I hate all cardigans except for this one specific long cardigan. Thought provoking, I know.
---