If you're reading this on the day it's posted, it's a dreary, rainy day in Boston. I think we all need something to brighten our mood, and that something is Alyssa of Feathers and Stripes. Alyssa is a sweetheart and mom to an adorable daughter and dog. I love Alyssa's sense of style and her reliability. I hope you enjoy getting to know more about her.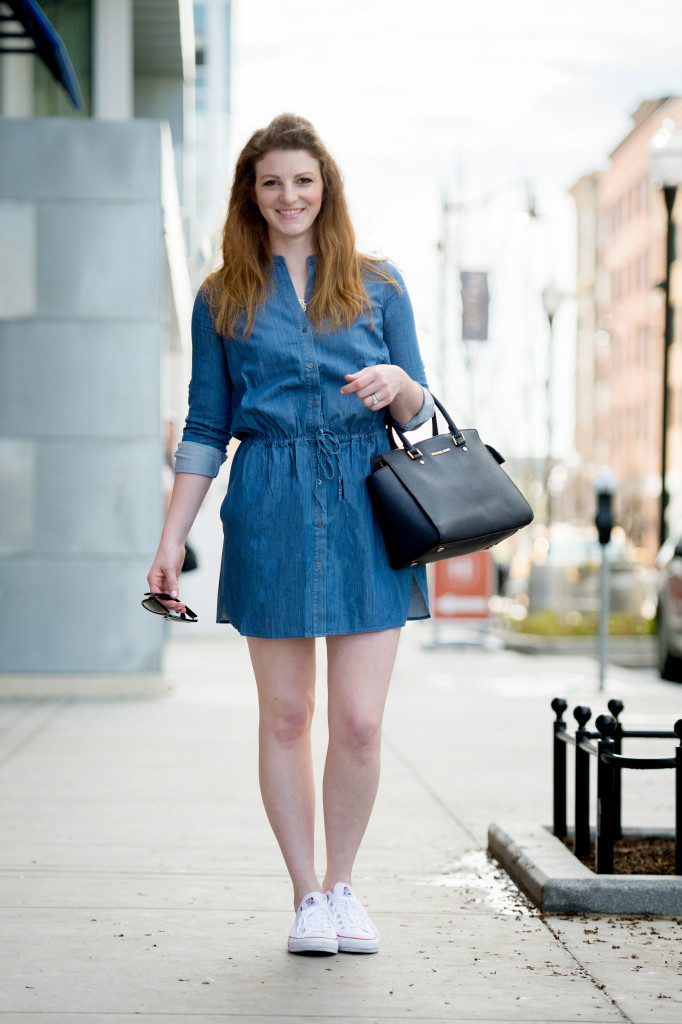 ---

HOW LONG HAVE YOU BEEN BLOGGING AND WHAT MADE YOU START?

---
It feels like forever! I had my own webzine (that's embarrassing…) when I was 13, but I started blogging officially in 2012. I was actually taking a required class for my MBA, and someone mentioned to me that I should start a blog. I had actually been thinking about it for a while, but I didn't know where to start.
---

TELL US A LITTLE ABOUT FEATHERS AND STRIPES

---
Feathers and Stripes is a lifestyle blog focusing on affordable fashion and attainable travel, with bits and pieces of my life mixed in.
---

WHO IS YOUR BLOGGER CRUSH?

---
Every day I read Chronicles of Frivolity, and I feel like Katey and I could be bffs in real life!
---
WHAT'S YOUR FAVORITE POST YOU'VE EVER WRITTEN?
---
I made a change to my working life so that I could pursue personal projects, and I loved the experience and writing about it, too.
---
WHAT IS YOUR DREAM BRAND TO COLLABORATE WITH?
---
Oh gosh… I would love to work with Athleta, Nordstrom, Old Navy. I live in these brands!
---