It's been a little bit since we chatted about Boston bloggers, so let's get back to it, shall we? Meet Alyssa, the beauty and brains behind the Boston blog The A-lyst. Alyssa is a sweetheart with a lovely, feminine fashion sense. I've only met her in person a couple of times, but you can tell that she would be an amazing friend.Now, let's hear from Alyssa about her blog.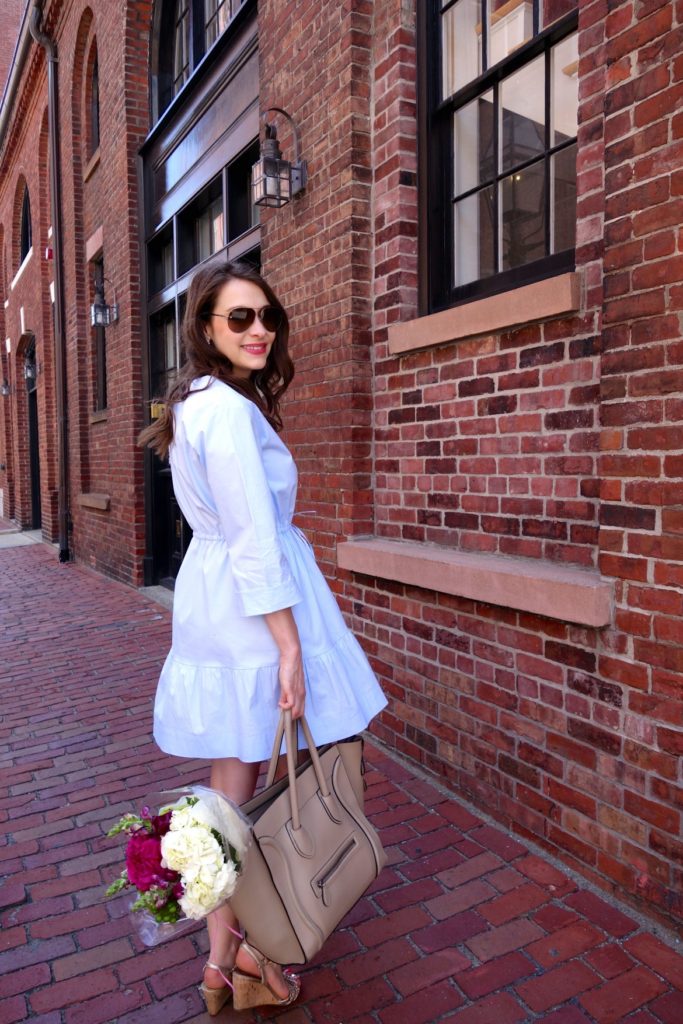 ---

HOW LONG HAVE YOU BEEN BLOGGING AND WHAT MADE YOU START?

---
I started the blog in August 2016. In short, my passion for writing and my affinity for the city of Boston. I've lived in Boston for almost 15 years and am still discovering new and exciting shops, restaurants, and hidden spots. I wanted to find a way to bring together my love for this city with my appreciation for travel, style, and beauty, so after years of "thinking" about starting a blog, I finally decided to create The A-Lyst.
My day job is as a publicist and I represent a number of amazing brands, restaurants, and consumer products, so delving into the world of blogging was a very natural addition to my everyday life. My favorite part of blogging has been meeting and connecting with new people, especially those who are new to Boston or are planning a visit here. I love providing recommendations on how to best enjoy this beautiful city!
---

TELL US A LITTLE BIT ABOUT The A-Lyst

---
The A-Lyst is a Boston-based lifestyle blog curating the very best of style, beauty, food, and travel.
---

WHO IS YOUR BLOGGER CRUSH?

---
Julia Engel of GalMeetsGlam.
---
WHAT'S YOUR FAVORITE POST YOU'VE EVER WRITTEN?
---
Each post focuses on a unique topic in the category of style, travel, beauty, or Boston-related activities, so it's hard to pick a favorite! I really love my two travel guides to Nantucket (here and here) because it is one of my favorite places. Even though I enjoy researching and traveling to new destinations each year, I always block off vacation time to make a few trips back to the island. It's truly a special place and I feel like I was able to share a good snapshot of what to do there for my readers.
---

WHAT IS YOUR DREAM BRAND TO COLLABORATE WITH?

---
Chanel…a girl can dream, right?!
---