---
This post contains affiliate links
---
I realized recently that I barely ever have posts dedicated to work wear, which is mainly because I work in a casual environment and can wear any of the outfits I've ever posted. But, I realize that not everyone can rock sneakers and oversized sweaters to work. So, here is a (still pretty casual) work wear post.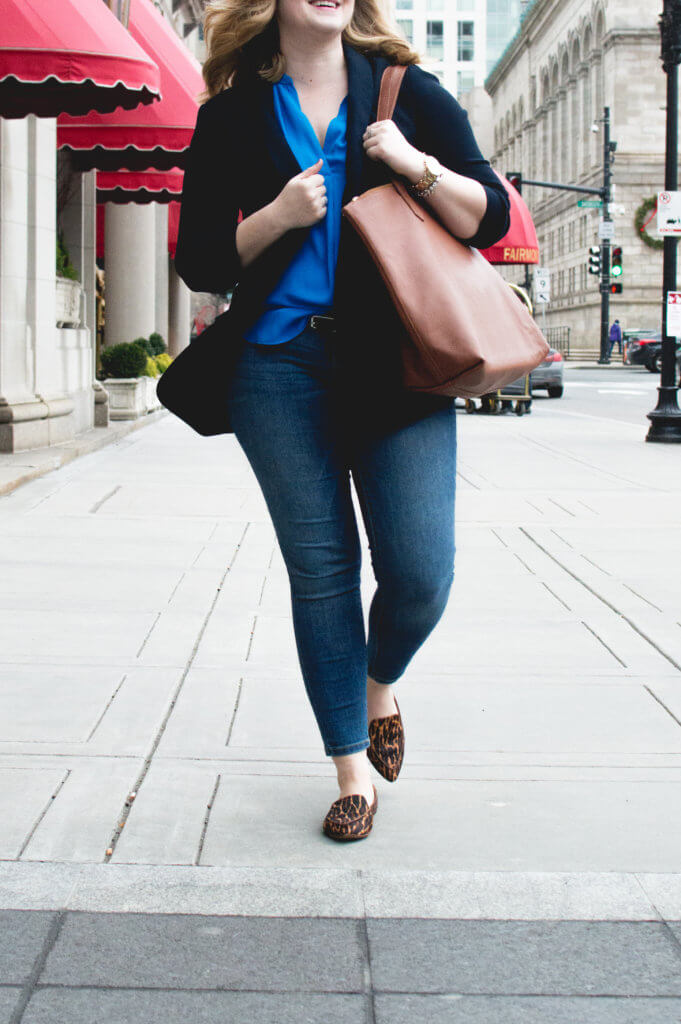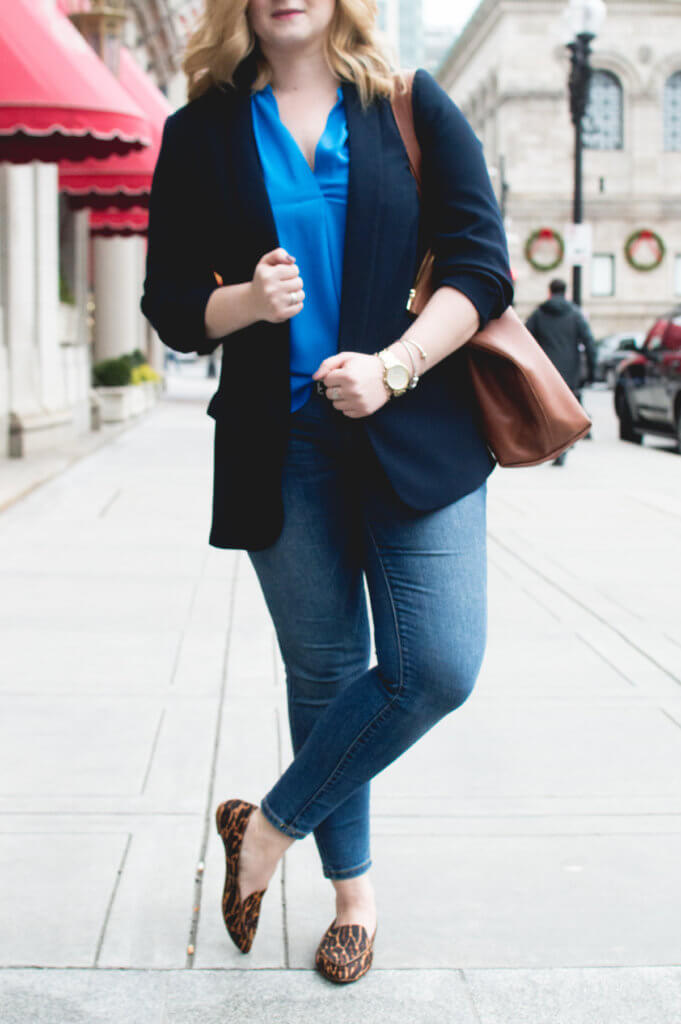 Jacket Zara | Blouse LOFT (similar) | Jeans Target | Shoes Madewell | Bag Cuyana (similar)
Since I'm relatively uncreative with work wear, to mean that means a blazer and some sort of loafer or other dress flat. I picked up this Zara blazer at the Heathrow airport back in November and can't get enough. I love the color, cut and shape. Since it's a dark navy blue, I paired it with a light-wash jean, but I know not everyone can wear that to work. Sadly, Zara only has it in black online right now, but black is a great work wear color as well.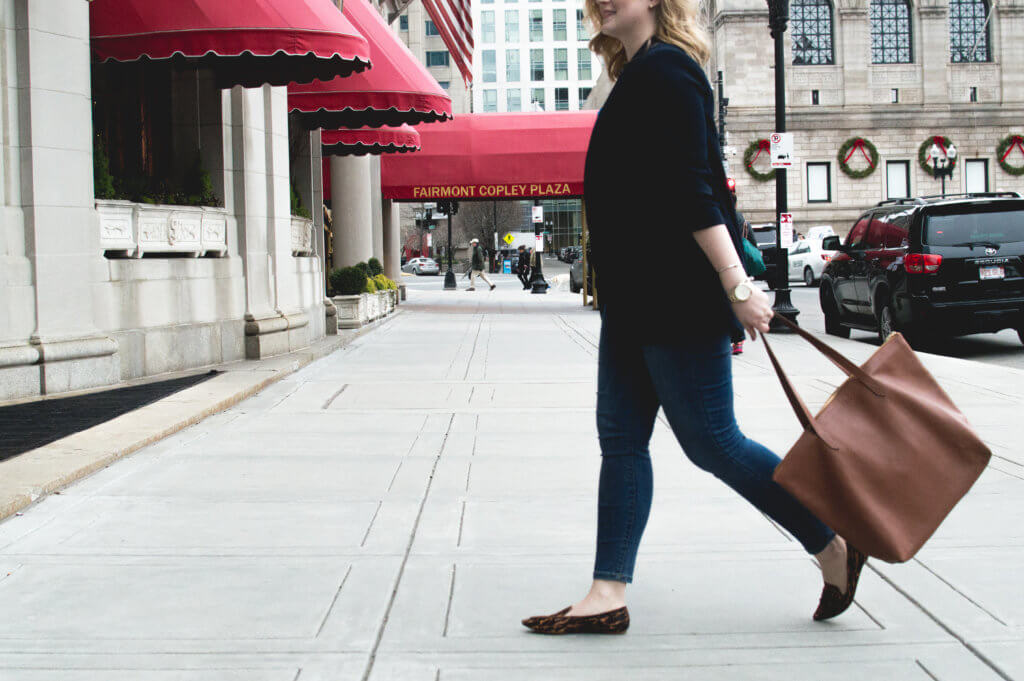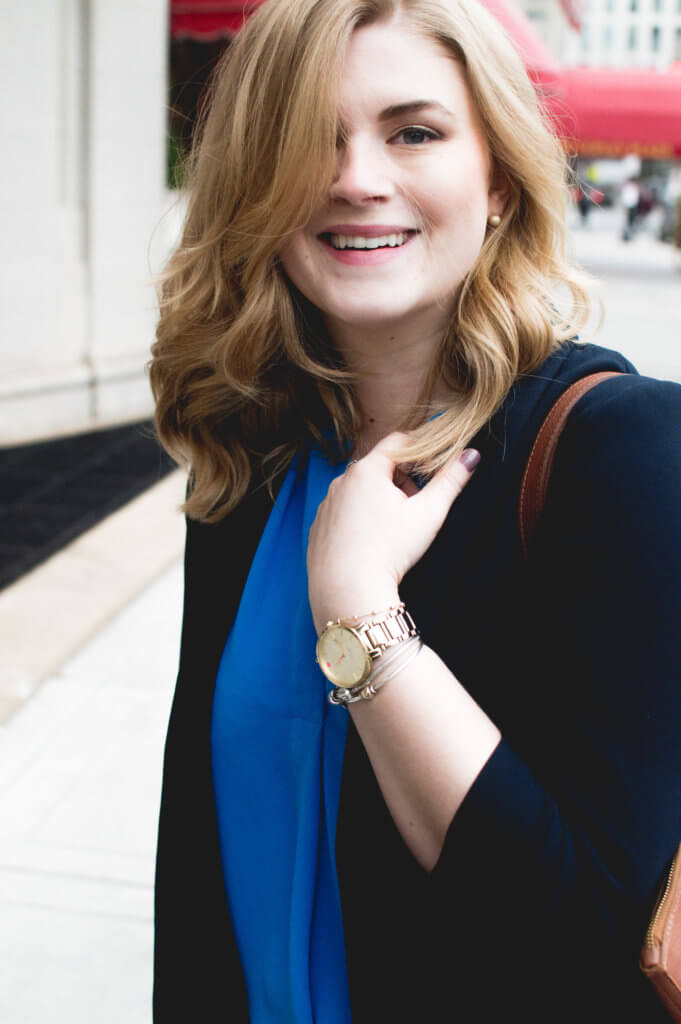 Let's also chat about my shoes and bag, shall we? Both were new-to-me in December: the bag was a Christmas gift and the shoes were a gift to myself. This Cuyana tote is the perfect day-to-day work bag. The color goes with everything and the zipper top keeps your possessions safe from any greedy hands on the street. It's quite large and can fit everything (and more) than I need.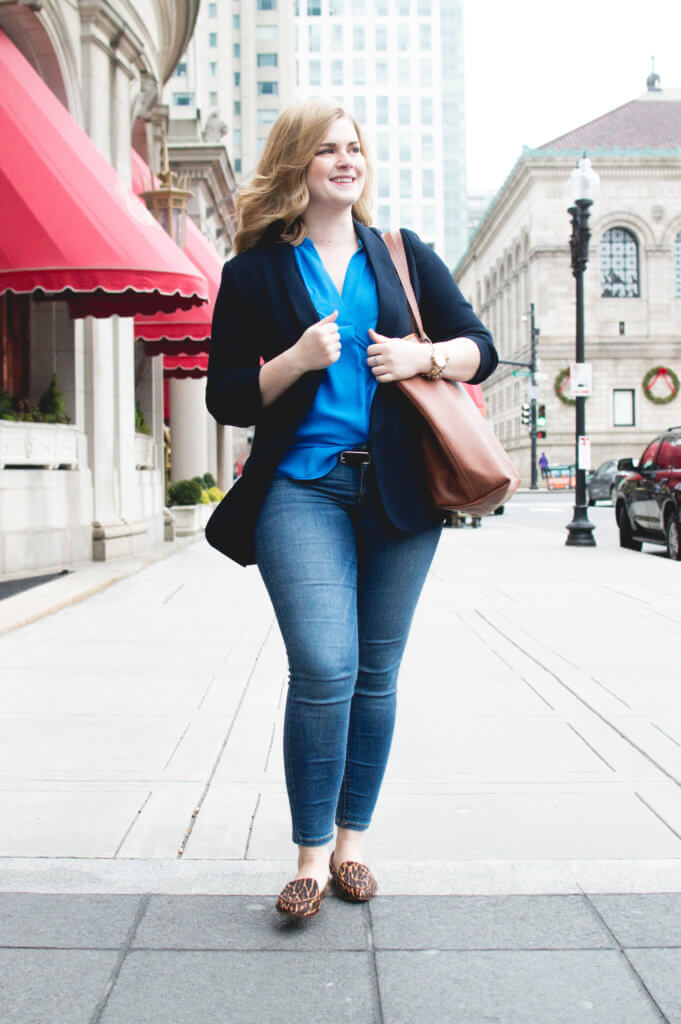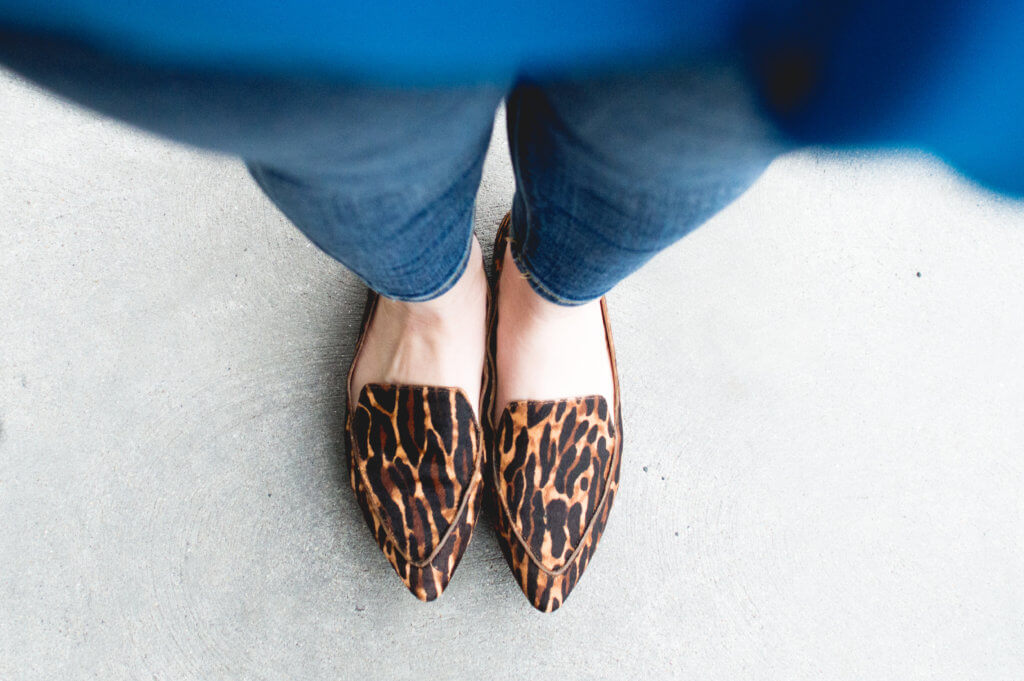 And these loafers. Oh these loafers; be still my beating heart. I love flats, I love leopard and I love a shoe that can be dressed up or down. What did I just describe? This pair of Madewell  Lou Loafers (aka the best shoes ever). They run true-to-size, are extremely comfortable and will garner you a buttload of compliments. What more could you ask for in a shoe?
There you have it, my not-so-creative, go-to work wear outfit. Nothing too innovative, but perfect for days when I have important meetings or want to feel a bit more polished.
---

Shop the Post

---
---
Photography: Madeline Rose Heising Photography