---
Affiliate links were used in this post. Obermeyer provided me with the Kit Hybrid Insulator. All opinions are my own
---
The ironic part of this post is that when I took these photos, it was actually almost 60 degrees. It figures the only warm day we've had in a while is the day I do a photoshoot for a post about keeping warm on a winter run. C'est la vie.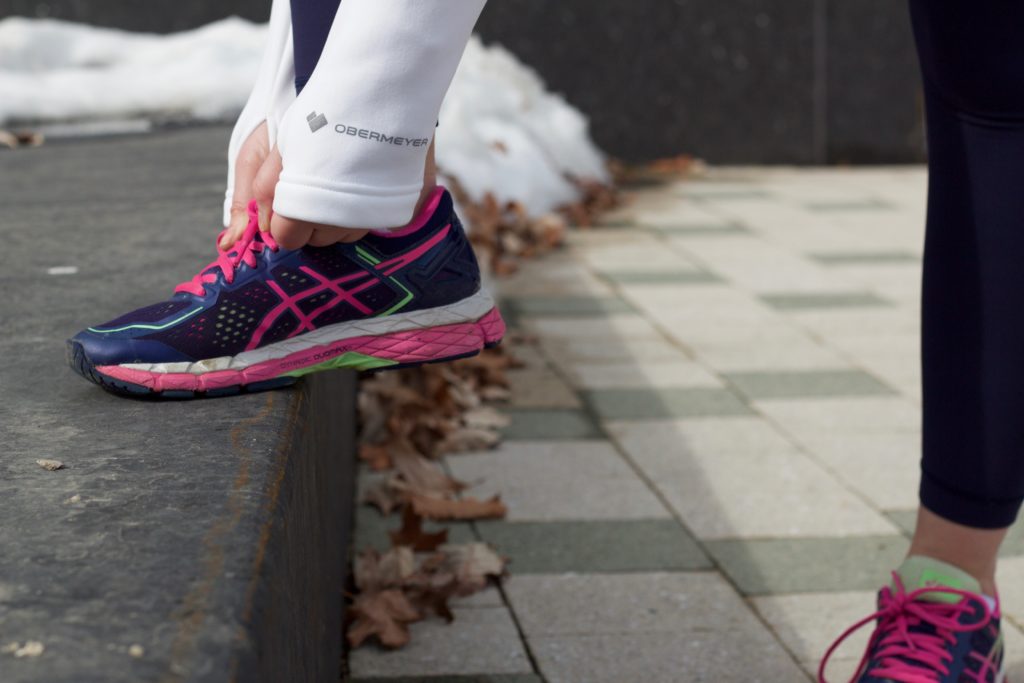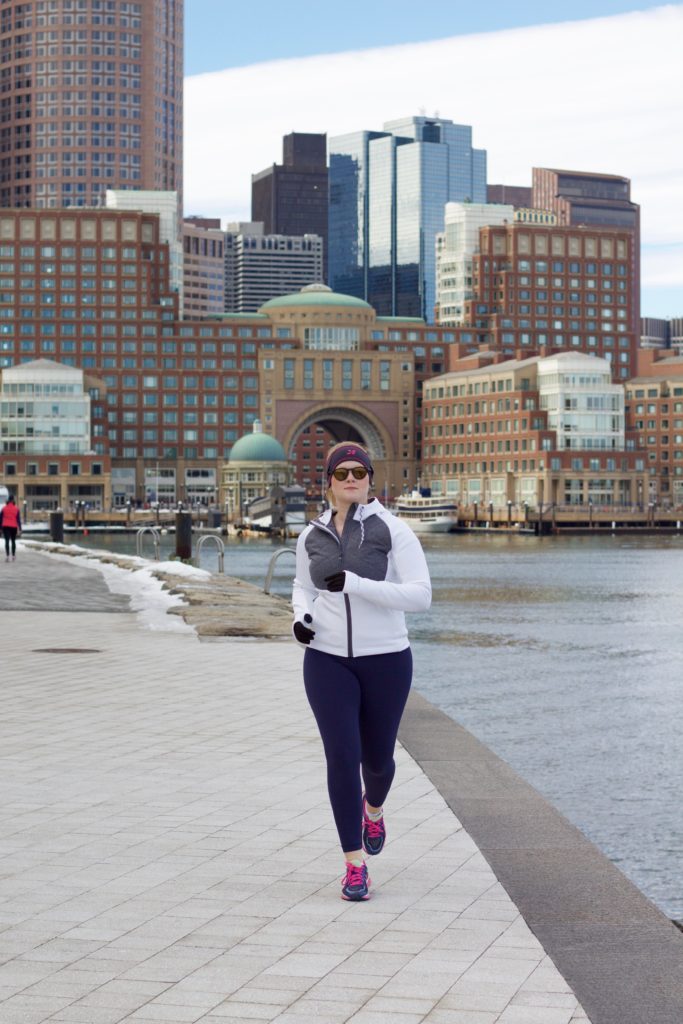 ---

Long Leggings

---
This is pretty self explanatory, but make sure to wear full-length leggings on your run. Cropped leggings will leave you with frozen limbs, which no one likes. My favorites are from Lululemon – the Wunder Under pants. I just wish they had a drawstring because I sometimes have to pull up to waistband when I'm suuuuuuper intense.

---

Insulated Jacket

---
As long as my core and chest are warm during my run, I can survive, which makes an insulated jacket a must. I've been loving this Obermeyer Kit Hybrid Insulator lately. The bright color makes me visible to cars when I have to run at night and the thumbholes help keep my hands warm. Plus, it's toast warm.

---

Gloves

---
To keep my poor little fingers from freezing off, I rely on my trusty New Balance gloves. If I'm being honest, they could be a little bit warmer, but I haven't lost any fingers to frostbite yet, so they serve their purpose. Make sure to get a pair that are tech-friendly so you can change your songs and check your pace without having to remove your gloves.

---

Ear Muffs

---
I like my ability to listen, so keeping my ears from freezing off like popsicles is a must. I have my trusty earmuffs that do just that. Plus, they help keep my earbuds and sunglasses in place during the run.

---

Sunglasses

---
Now obviously this only applies if you're running during the daylight hours, but I like running with a pair of sunglasses for a couple of reasons. First, it helps to keep the sun out of my eyes … obviously. Secondly, the glasses act as a windshield, helping my eyes to not water from the cold. I love my REKS because they're unbreakable. Even if I stumble and drop them on my run, they'll look as good as new. Get 10% off at checkout with code KRISTINBASSETT.
---

Shop The Post

---
---