---
Modern Map Art provided me with a complimentary Boston print. All opinions are my own
---
If you think this is going to be a comprehensive interior decorating post, you're quite wrong. I really like interior decorating, but since we rent we have decided to not spend a lot on our furniture, etc. It seems like a bit of a waste to invest in something we don't own. Which is the whole reason of this post – to talk about three easy ways to personalize a rental space.
If you pay attention to the details in these photos, you think my only tip would be to have abut 100000 pig statue. Believe it or not, that's actually not one of my tips, but it doesn't hurt. I just love pigs, but that's another story for another day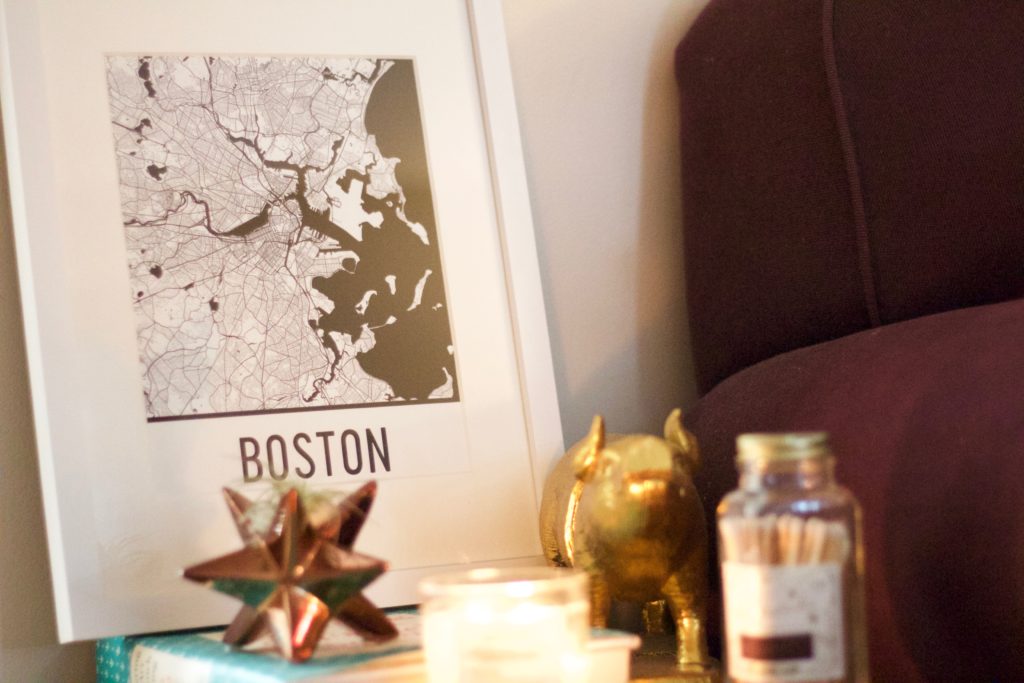 ---

1. Local Art

---
When I say local art here, I don't mean art created by local folks (but that doesn't hurt either). Instead, I mean art focused on where you live or where you're from … if they're not the same things. While I'm not from Boston, I've lived here for over a decade and my manpanion is born and bred. As a result, Boston feels like home to be, and I love to celebrate our beautiful city.
I love this minimalist Boston print from Modern Map Art, especially in this white Target frame. Rather than put a whole in the wall that we'd need to fix whenever we move out, I've rested it against the wall on one of our living room side tables. Easy as pie and you can move it around and place it elsewhere if the mood strikes.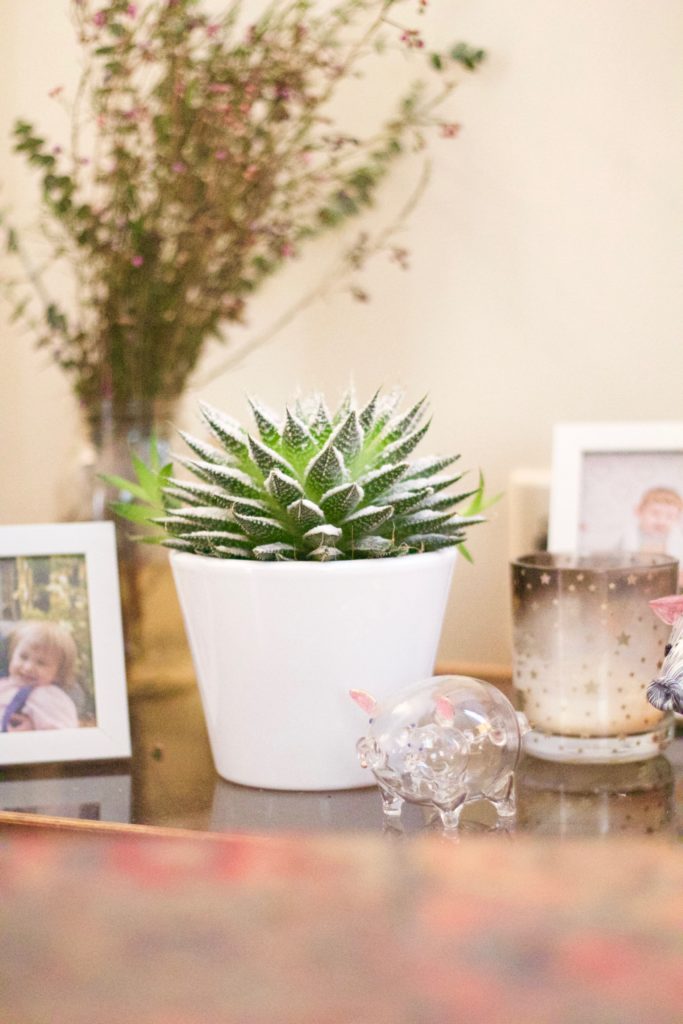 ---

2. Flowers and Plants

---
Even if you have a black thumb, you should consider keeping plants in your apartment. They (literally) bring life into the space and add some lovely color. They also help clean the air and other science-y things if you have enough of them. Since I am shit at remembering to water plants and we have almost no natural light, I stick with hearty succulents and eucalyptus.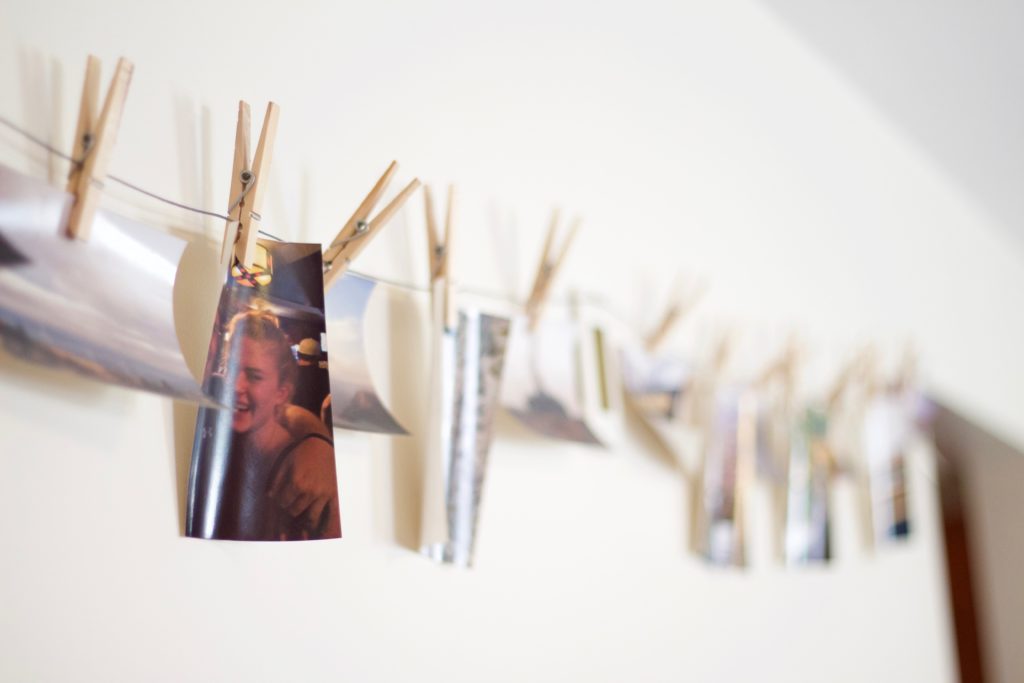 ---

3. Photo Line

---
A photo line is pretty self explanatory. It's a line of photos. Et voila! I got the idea from two former roommates (hi Marta and Dan!) and we created our own when we moved into this apartment five years ago. These are the same photos we hung up five years ago, but what makes this great is how easy it would be to update the photos whenever you got the urge.
Like I said, these are just three small ways to personalize a rental space. There are millions more, so maybe I'll chat about more another day. In the meantime, happy decorating!
---