Back in August I shared five Boston Instagram accounts that I love. You might have read that here. Since it's been a hot minute, I figured it was time to spread the Insta love again. This time around, I have a theme — Instagram accounts with a decent focus on fashion. I know they post about lots of things, but I love each of these ladies' personal style. Without further ado, let's jump into it!
---

1. @style_wire

---
I  met Elissa several years ago at some Boston bloggers event I can't remember. Elissa has always been such a sweetheart and her style lately has been KILLING IT! It's been so fun watching Elissa and her brand evolve over the years and I can't see where it goes next.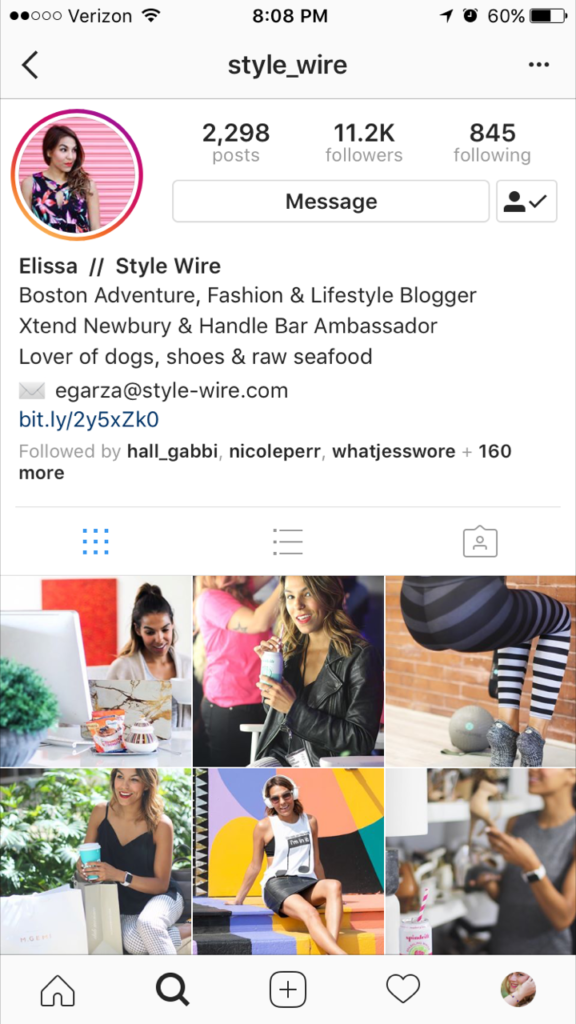 ---

2. @natmazz

---
I found Natalie on Instagram a few months ago and finally met her in person in September. Natalie has such a positive energy about her and I love her classic and modern style. I hope to see more of Natalie around the Boston blogger scene in the coming months.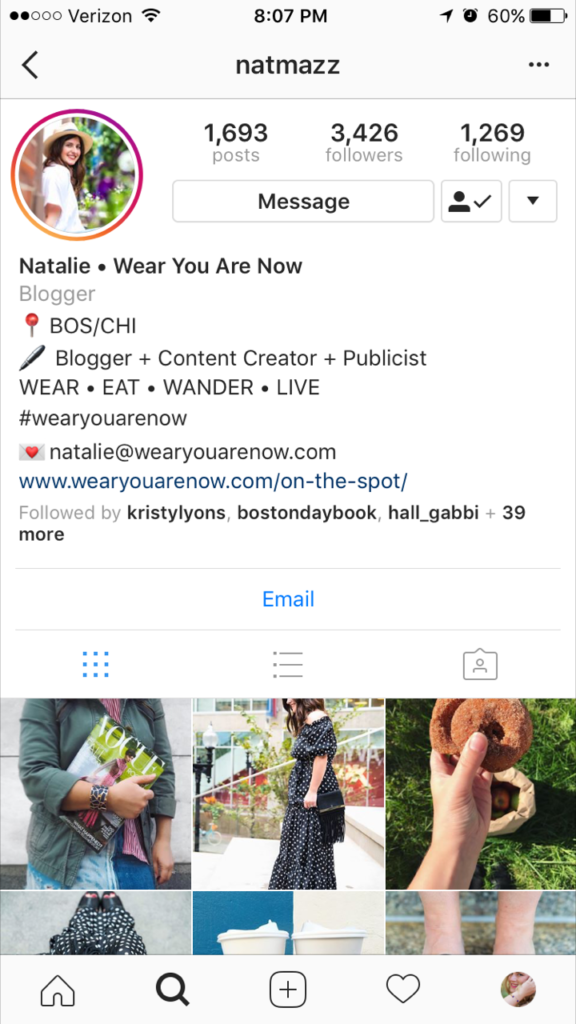 ---

3. @trendyonabudget

---
I've followed Linda for a while and met her earlier this year at an event in Lynnfield. Her bubbly personality matches her feminine and fun sense of style. She's such a sweetheart (I'm sensing a theme here) and always a joy to spend time with.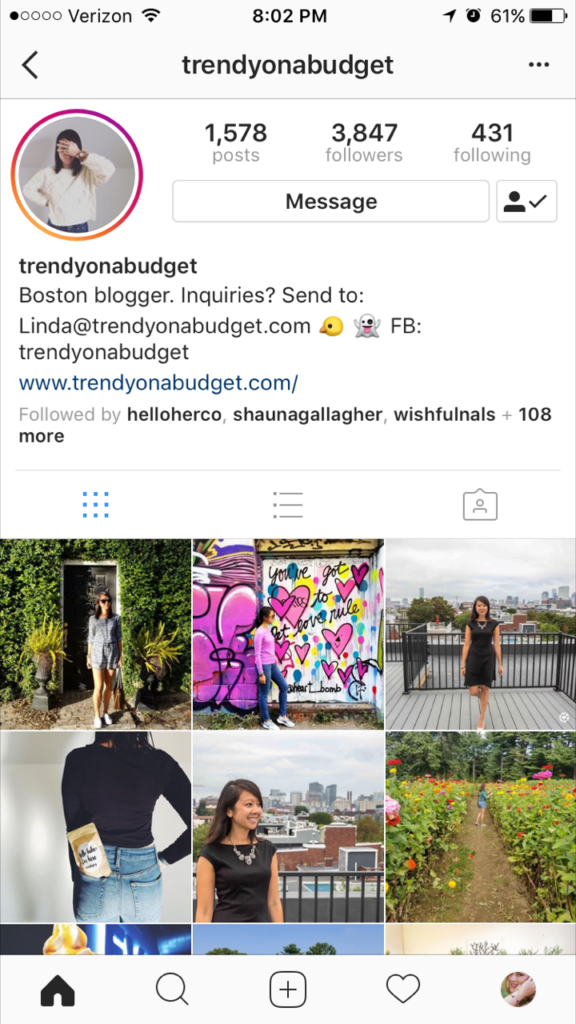 ---