---
I have received press samples from Inner Divine, Sailormade, Fox & Bear and Seacoast Sweets over the past year. All opinions are my own
---
I know I missed #ShopSmall and #SmallBusinessSaturday but I still want to share the small business love this holiday season. If, like me, you like to local makers, then this small business gift guide is for you. Rather than specific items you have to get like Monday's gift guide, I'll be highlighting some of my favorite small businesses and a few of my favorite goodies they make.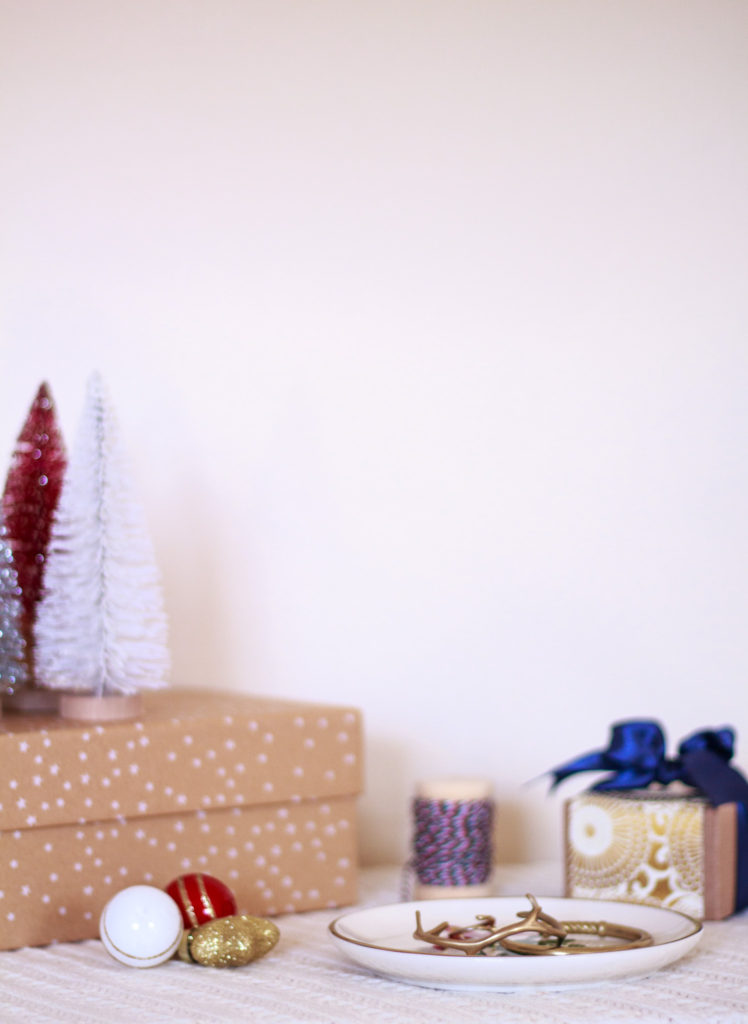 ---

Inner Divine

---
Inner Divine is run by one of my arch nemesis best friends from high school. Amanda sells of handmade healing beads, candles and organic sugar scrubs. I haven't gotten my greedy little hands on her candles or scrubs, but I love her bracelets. She gifted me one earlier this year and I just bought myself three in a fit of Cyber Monday frenzy. And in case you don't see anything that fits the bill, Amanda can do custom-made orders.
---

Fox & Bear

---
I was introduced to Fox & Bear through a collaboration earlier this year and have since fallen in love with her whimsical prints. I got my boyfriend a custom print of us, which is now proudly hanging in our living room. A custom print is the perfect gift for a loved one!
---

DeRoucheau Handmade Knits

---
I actually just learned about DeRoucheau Handmade Knits the other weekend at their Godfrey Hotel pop-up. I snagged myself a headband in claret and it keeps my ears snuggly warm during these colder months. Plus, Deanna is absolutely lovely IRL.
---

Sailormade

---
I wrote about Sailormade this time last year and they're on my gift guide again. I love their simple, classic style with a nautical twist. Even if you're not particularly preppy or nautical (I'm not), you can style Sailormade pieces into your wardrobe. Plus, you can take 20% off your purchase with code ITSKRISTIN2017.
---

Seacoast Sweets

---
I mean, who DOESN'T love chocolate? And these aren't your run-of-the-mill chocolates … Seacoast Sweets are seriously decadent. This is the perfect gift for a coworker or a hostess with the mostess. Or buy them for yourself and eat them in bed while binge watching Netflix. I have absolutely no idea from first-hand experience if this is a good idea or not … Plus to make it even sweeter, they donate $1 from every box sold to a woman's charity.
---