---
Runamok Maple Syrup provided me with press samples. All opinions are my own
---
I'm a big breakfast girl. If I could eat breakfast for every meal of the day, I absolutely would. I love my an egg sandwich, some french toast, a yogurt parfait and a classic … oatmeal. I know a lot of people think that oatmeal is boring and for old people, but I think it's the jam. Sometimes I'll even whip it up for a snack in the middle of the day because I'm just THAT WILD. And now that December is here, it's time for a bowl of cozy winter oatmeal.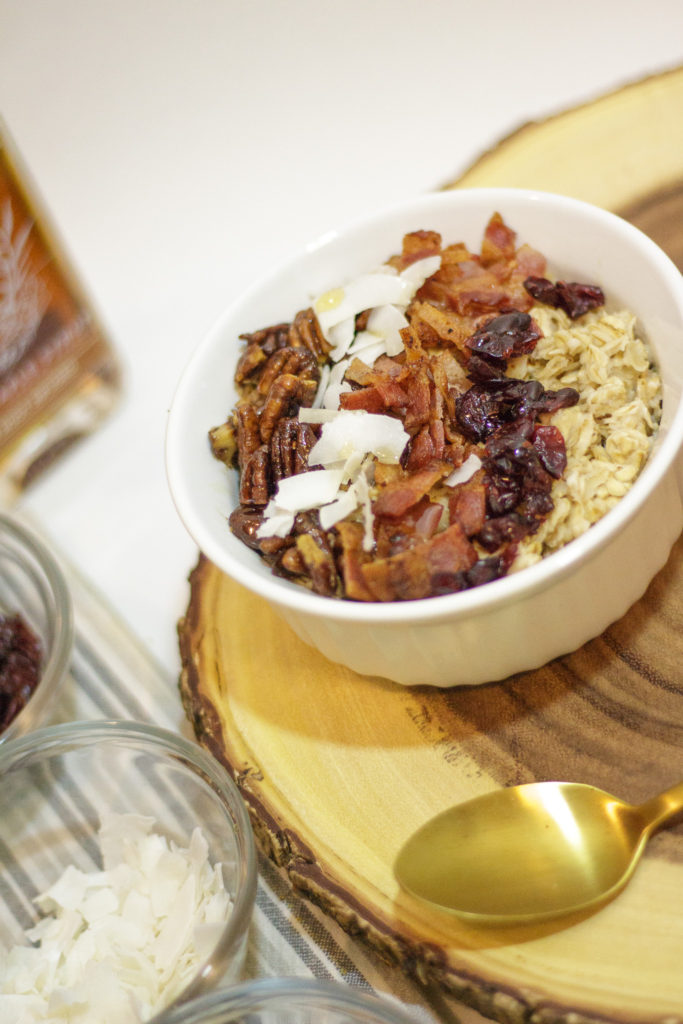 I don't want to call this a recipe because, well, that seems like a stretch. It's literally a normal bowl of oatmeal with some fun, festive toppings. So rather than giving you an ingredients list, I'll share my perfect toppings for this cozy winter oatmeal.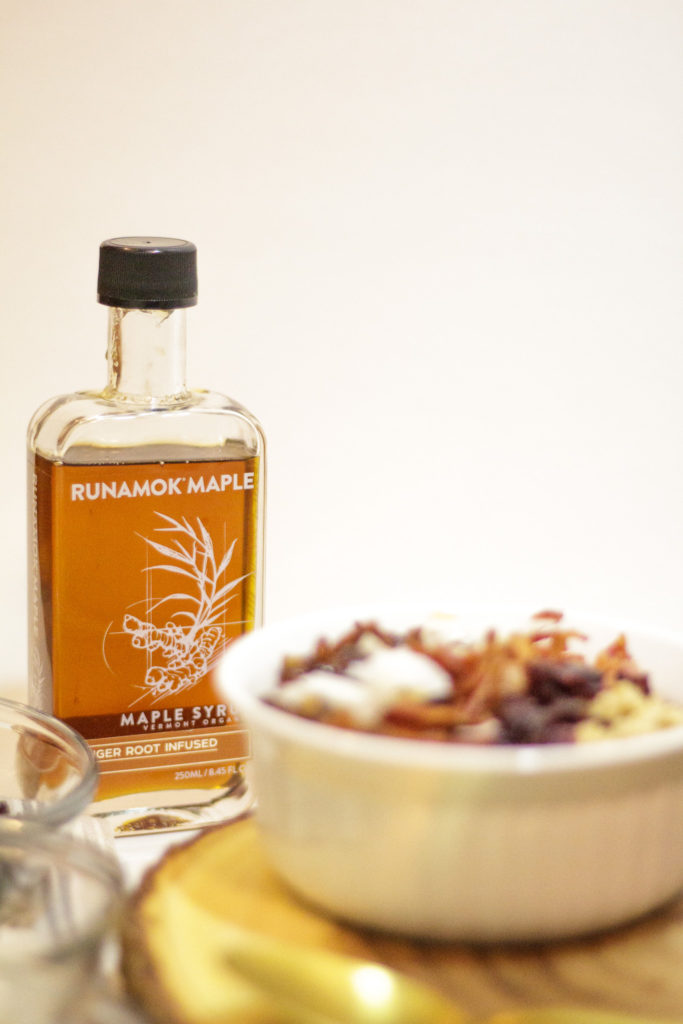 ---

Toppings

---

 
Carmalized pecans
Roasted coconut
Craisins
Bacon (yes, bacon!)
A drizzle of maple syrup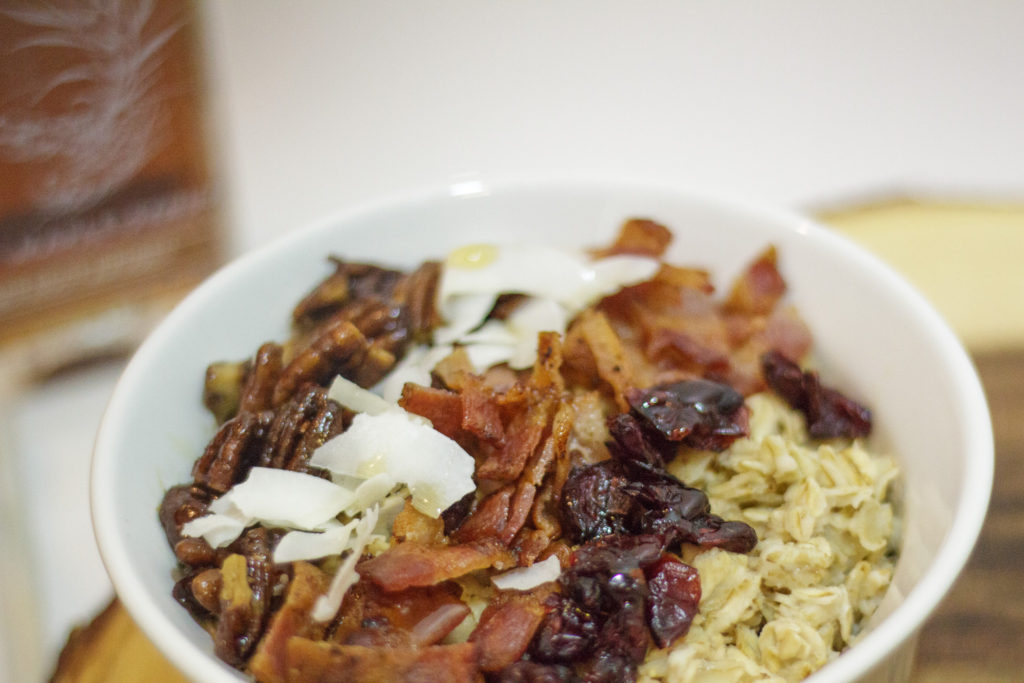 The real MVPs here are the bacon (because when isn't a dish made better with bacon?) and the maple syrup. You could go for your standard maple syrup or jazz it up with a flavored maple syrup. I went with this Ginger Root Infused Maple Syrup from Runamok Maple for two simple reasons: 1) I love ginger and 2) I think it paired well with the other toppings. Their Cinnamon + Vanilla Infused option could also taste amazing on top of this oatmeal or any other breakfast dish, to be honest.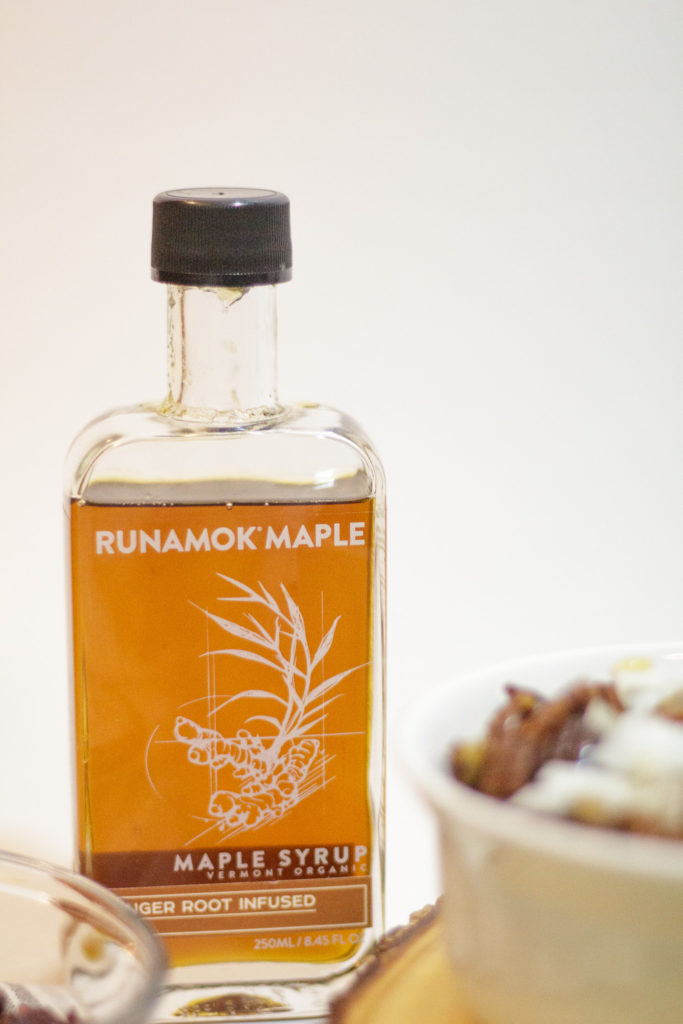 This oatmeal would be perfect for a cold winter morning and Runamok Maple would make the perfect holiday gift for the foodie and/or chef in your life.
---