I think I was relatively late to the podcast game, only starting to listen last year. However, I've come in with a vengeance and listen to my favorite podcasts on my commute, on my runs and as I'm hanging around the house. I've more or less stopped listening to music and replaced it all with podcasts. I can't be stopped!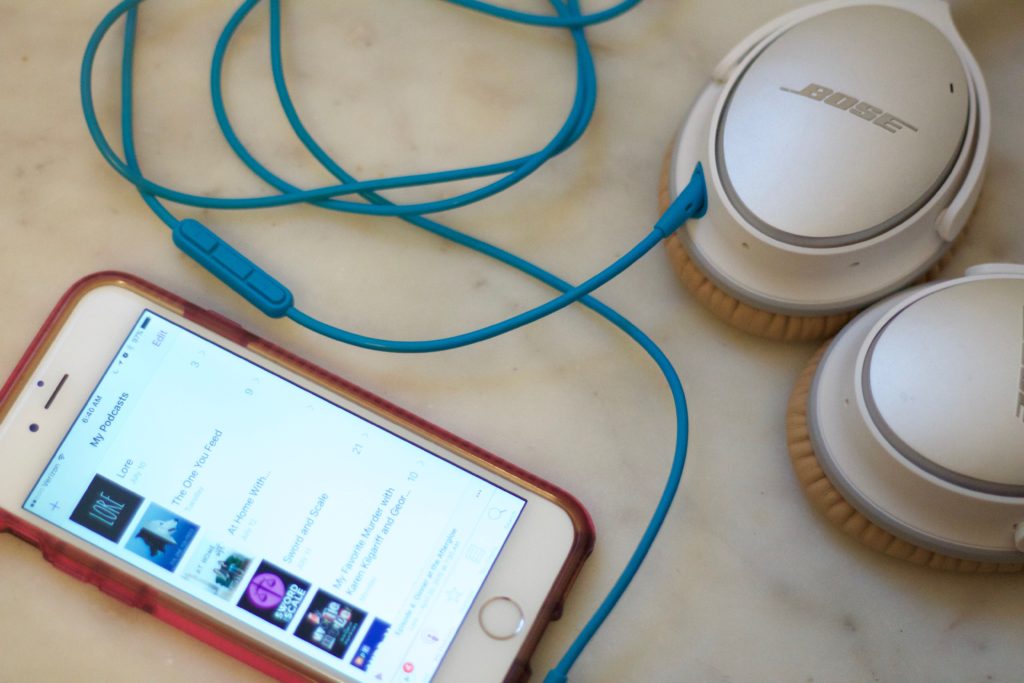 I love podcasts for all the obvious reasons — it allows me to consume a lot of different type of content without having to hold a book or read. That's so much work. Plus, I'm able to really focus on the stories and totally zone out, which helps slow my racing mind more than background music.
I'm a big binge listener, so I've focused my time on a few key podcasts so far:
My Favorite Murder – for those of you who love true crime and comedy.
Lore – for those of you who like folklore and ghosty-tales.
The One You Feed – for those of you who like mental health and living-your-best-life talk.
At Home With – for those of you who like British Vloggers who created podcasts.
Invisibilia – for those of you who like science-y, behavioral talk.
This American Life – for those of you who like a hodgepodge of stories about obscure aspects of people's lives.
If you're a 'caster, give me your recommendations. Please and thank you!
---