Sadly, I've been back from six days in Barbados for a couple of weeks. Now that I've mourned the loss of my vacation, I figured it was time to write you fine folks an island guide.
To be honest, we did far fewer cultural activities than we normally do while traveling and spent most of our time lounging at the beach at our resort. While we were mostly just beach bums, we did find a bit of time to get our butts out of the lounge chairs and around the island.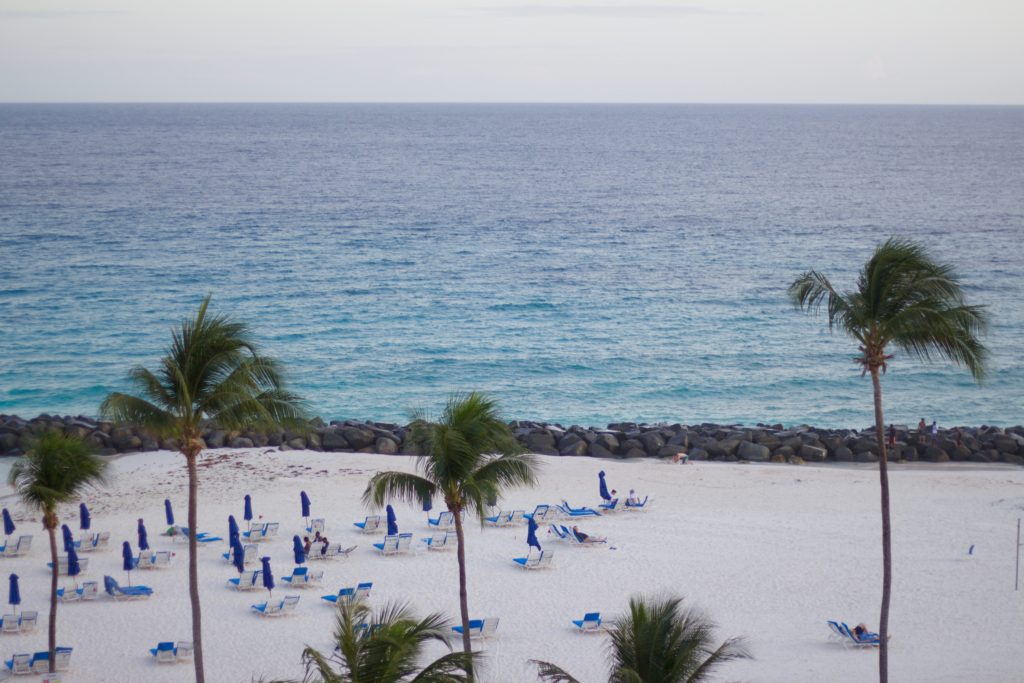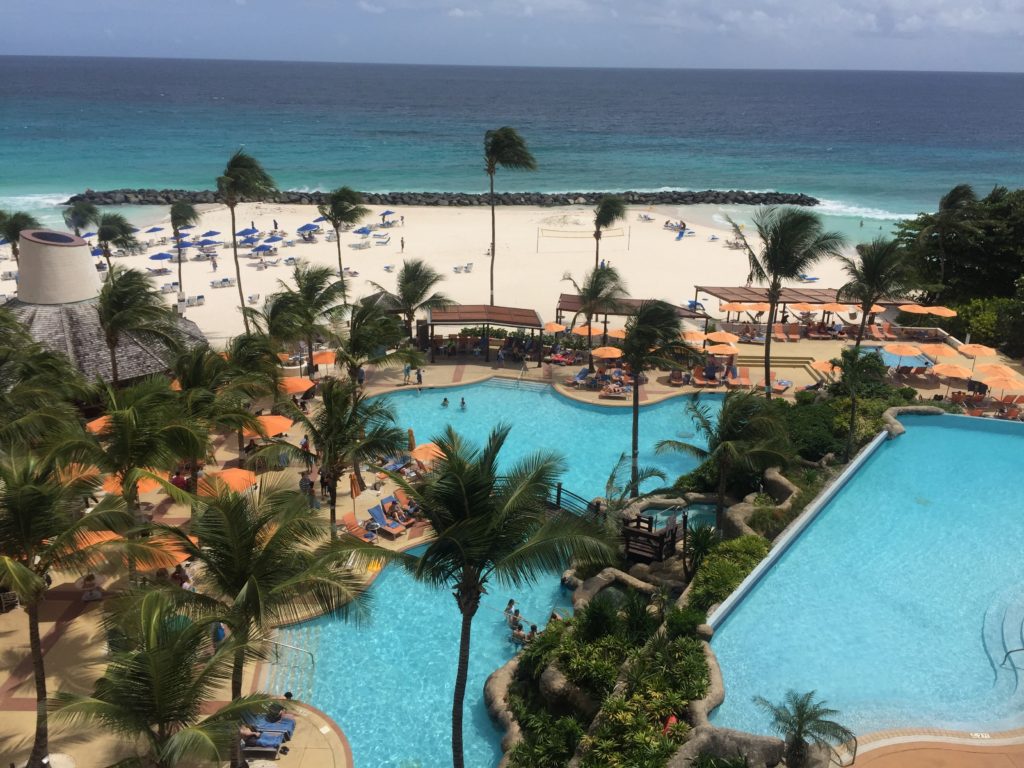 ---

Where to Stay

---
Hilton Barbados Resort – So, this hotel is the reason we settled on Barbados. We hadn't heard anything about it, but we started our vacation planning by researching which Hiltons we could stay at for free. The guy travels a bunch for work and had an insane amount of Hilton points. The Hilton Barbados Resort offered just what we wanted – beach front relaxing for the free price of all of our Hilton points.
Like anything in life, there were pros and cons to the hotel. Let's start with the good. The Hilton Barbados is well located … just 30 minutes from the airport and smack between the capital city and a lot of other main tourist attractions. Most hotels (from what I can tell) are on the eastern side of the island, so it was easy to get around. If you want to get to the other parts of the island, you should consider renting a car, taking a tour, hopping on a reggae bus/van or securing a taxi.
The hotel has a lot on site, so if you don't want to leave, you don't have to. They have two beaches, two pools, a hot tub, volleyball net, lighthouse, water sports gear rental and more on site. I was actually surprised how rough the surf was onsite when we were there, but we just walked 3 minutes over the the public beach at Carlisle Bay when we wanted a more mild swim.
The only thing the hotel was lacking as decent food that wasn't insanely expensive. We ate at the hotel restaurants twice and both were a big flop. We paid stupid amounts of money for average (at best) meals. If you stay at the Hilton Barbados, don't even bother trying their restaurants. Just immediately leave the resort for meals.
This isn't necessarily good or bad, but the resort is pretty family friendly. In fact, we were one of only of handful of couples we noticed as most everyone else was a family. We didn't mind, but if you want a kid-free trip, you'll need to find another resort.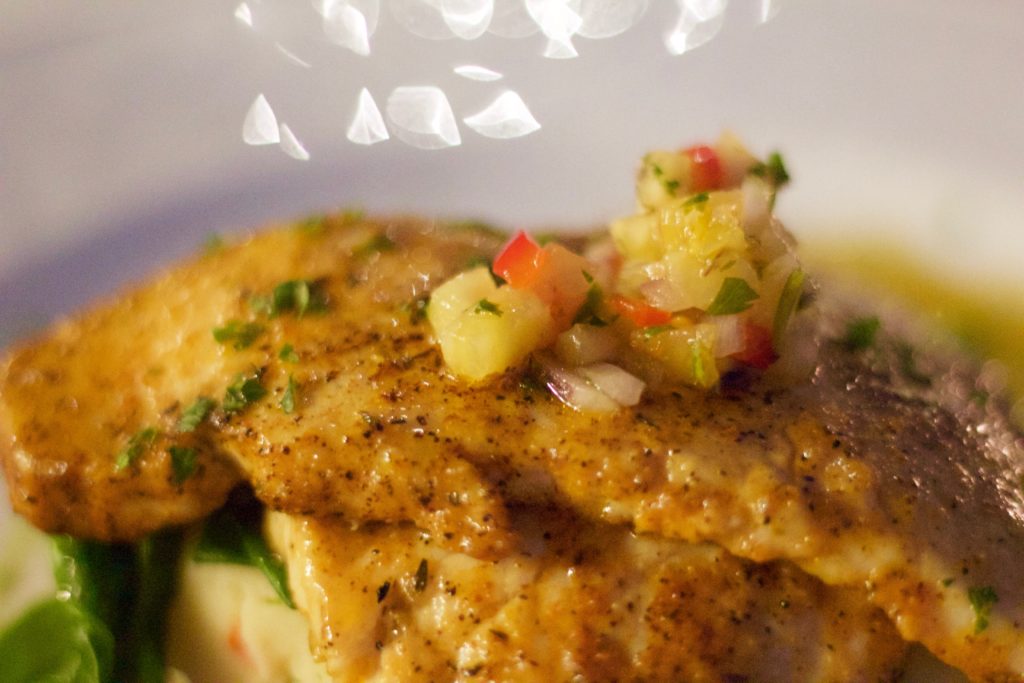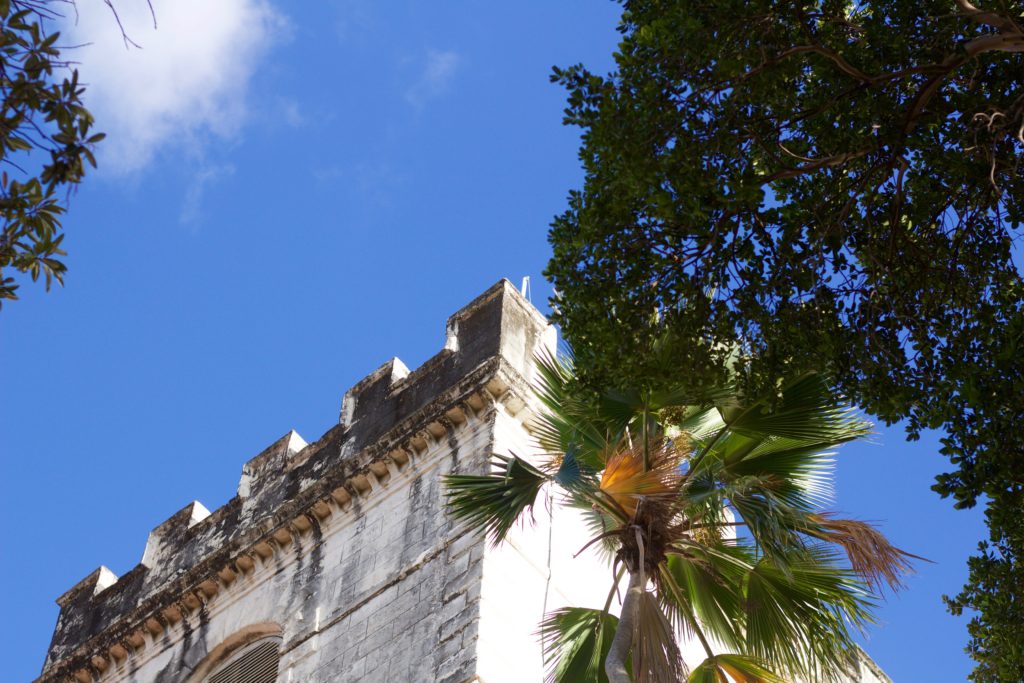 ---

Where to Eat and Drink

---

---

What to Do and See

---
Catamaran cruise – You MUST go on a catamaran cruise — it's so much fun. You spend five hours on the open ocean snorkeling, sunning, eating and sipping rum punches. We cruised with El Tigre and were pleasantly surprised. 5 out of 5 – would cruise again.
Harrison's Caves – If you need a break from the intense Caribbean sun, why not head deep underground in the Harrison Caves? Our tour guide was a bit lackluster, but it was cool to see all of the stalactites and stalagmites.
Carlisle Bay – Barbados is basically just one giant beach. There are so many to explore … but we only really explored one outside of our resort. And to be fair, Carlisle Bay is right next to our hotel. It was nice to walk along the entire bay and see how much it changes beach by beach. Some were busy and some were much more quiet. And pro tip – if you're sunburnt but still want to swim, hole up under the pier at the Raddison.


---

Rumor Has It

---
---