What's the most Icelandic thing you can do? Hiking Solheimajokull glacier. I don't know if it actually is the most Icelandic thing you can do, but it felt relatively Icelandic considering we did it in Iceland's South Coast …. which is where you find Solheimajokull glacier.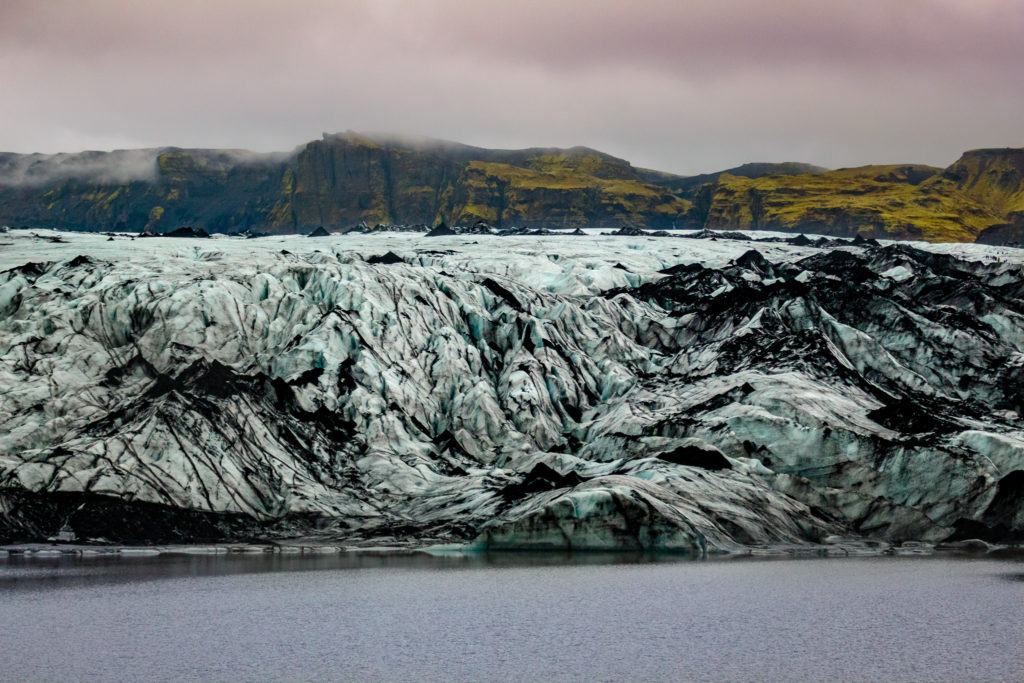 My friend and I didn't rent a car during our Icelandic jaunt, so we went to the South Coast and on the hike through a tour with Extreme Iceland. Our tour guide was Olaf …. need I say more? The glacier hike was the last part of a full-day tour and lasted about 2 hours. They provide crampons, ice picks and all those fancy things, but you are responsible for bringing your own hiking boots. If you don't own a pair, no need to fret, you can rent them through the tour. And even if you own a pair of hiking boots, consider renting them so you don't have to take them on the plane with you if this is your only Icelandic hiking excursion.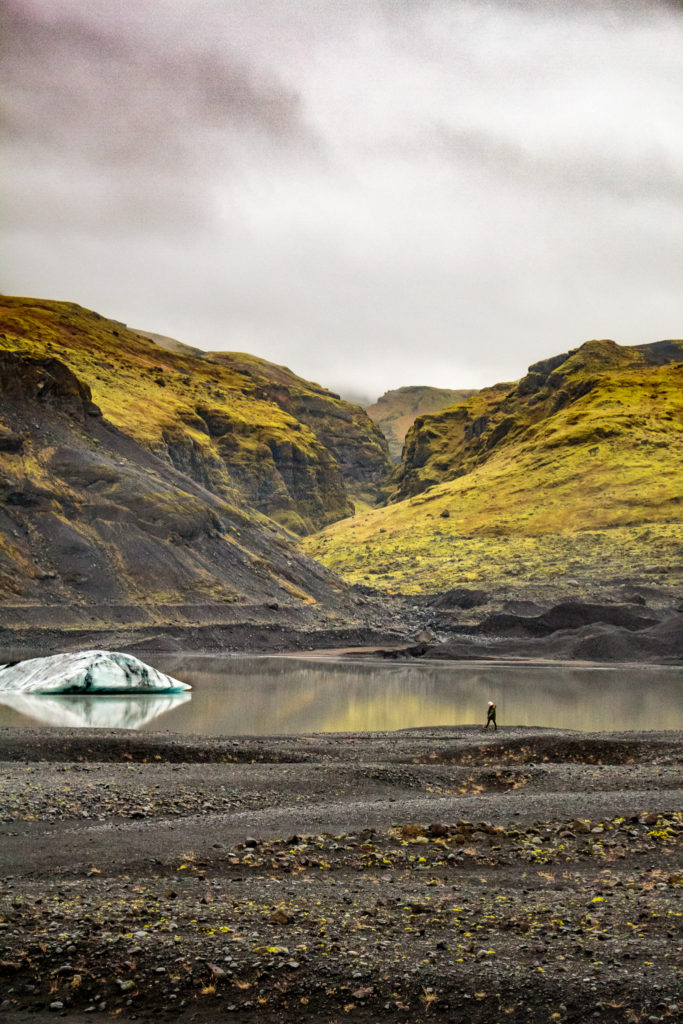 I forget our hiking guides' names, but they were lovely. The woman was from the UK and the man was from Poland. They were helpful, kind and super knowledgeable. They told us all about how glaciers are formed and change over the years as well as some depressing facts about how quickly the glacier is melting. They even helped us find a volcanic ash clay to put on our faces and a clean stream of glacier water for us to sip on.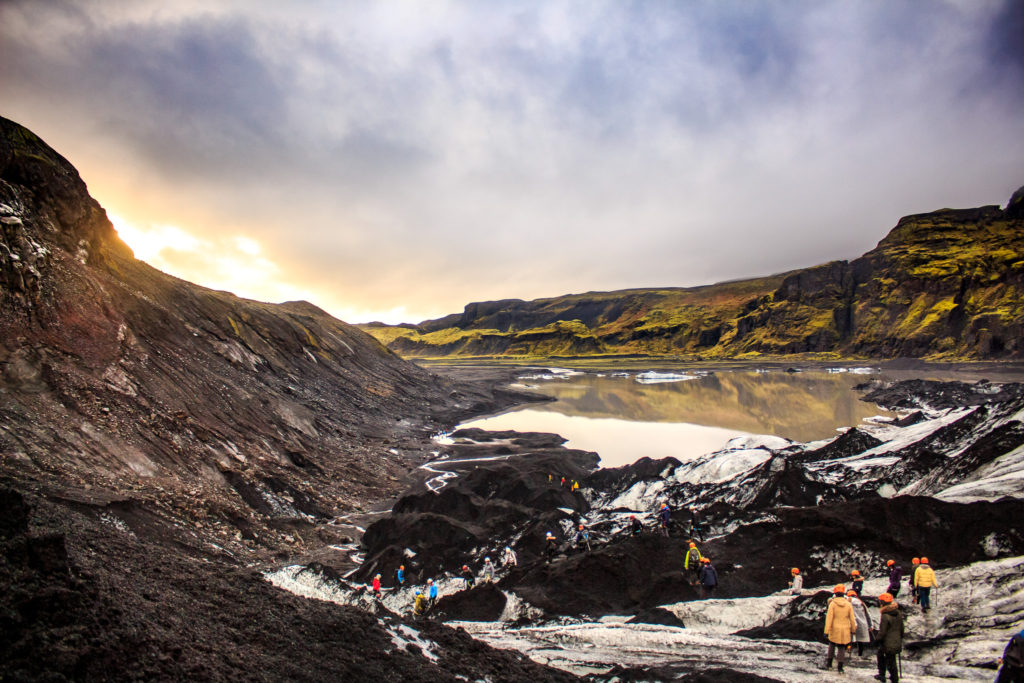 And the nicest thing they did? If you're creeped out by "bathroom talk" or TMI … consider not reading the rest of this. Will I regret sharing this on the internet? Only time will tell.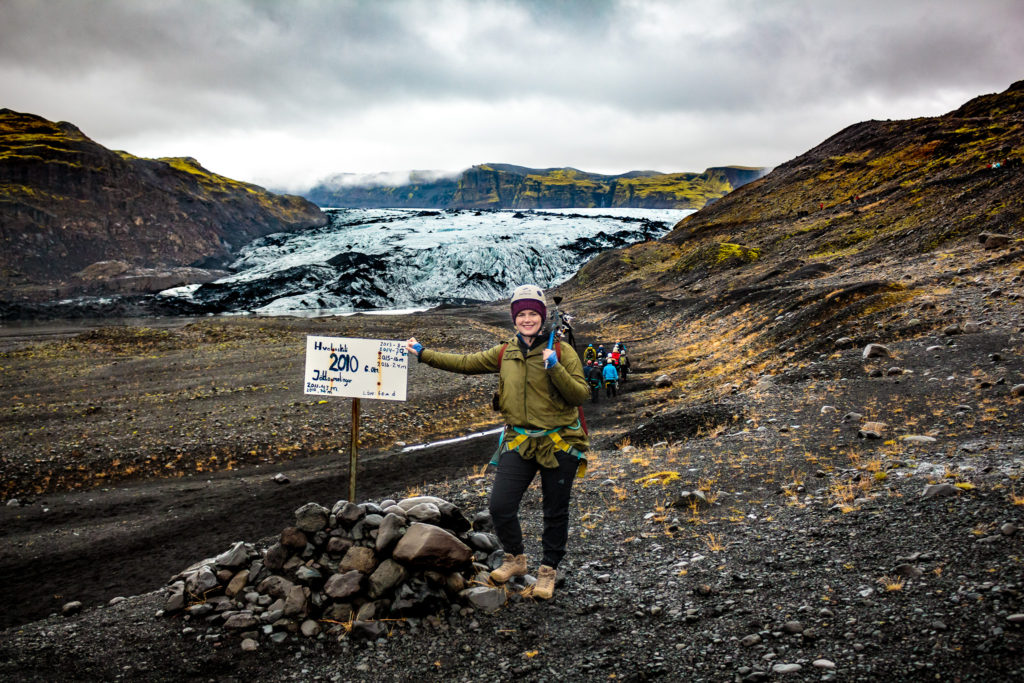 About 30 or so minutes into the glacier hike I started to notice my stomach was upset. I thought there was nothing to fret, this too shall pass. Another 15 or so minutes of extreme discomfort and I realized this too would pass, just not in the way I hoped. I casually strolled up to the female tour guide (praise be to the heavens I didn't have two male guides) and calmly asked her what a hiker was to do if they were having some stomach issues. In hindsight, I'm sure I wasn't calm or casual. I'm sure I had a look of sheer terror and embarrassment on my face. My friend, on the other hand, was having a great time with my predicament.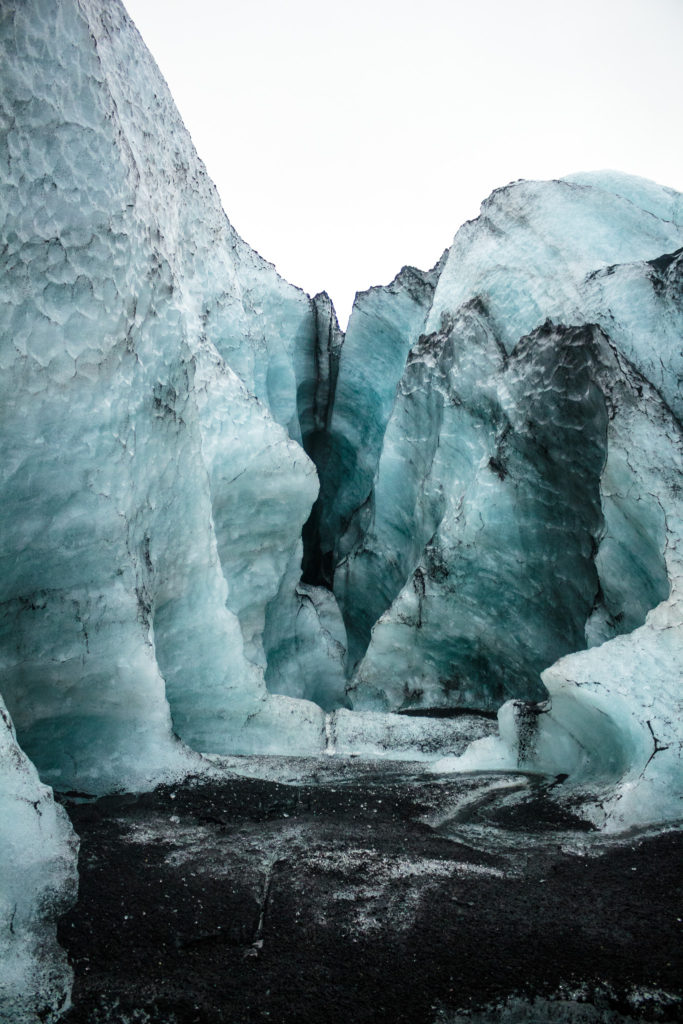 The tour guide was a champ and seemed completely unfazed. She had the male guide distract the rest of the group with a photo op and took me around the bend and behind an ice wall. She then (very professionally) helped me dig a hole in the glacier with her ice pick, handed me a roll of toilet paper and stood guard as she casually chatted about all of her bodily challenges during her month-long hike across Sweden. Very normal, very casual.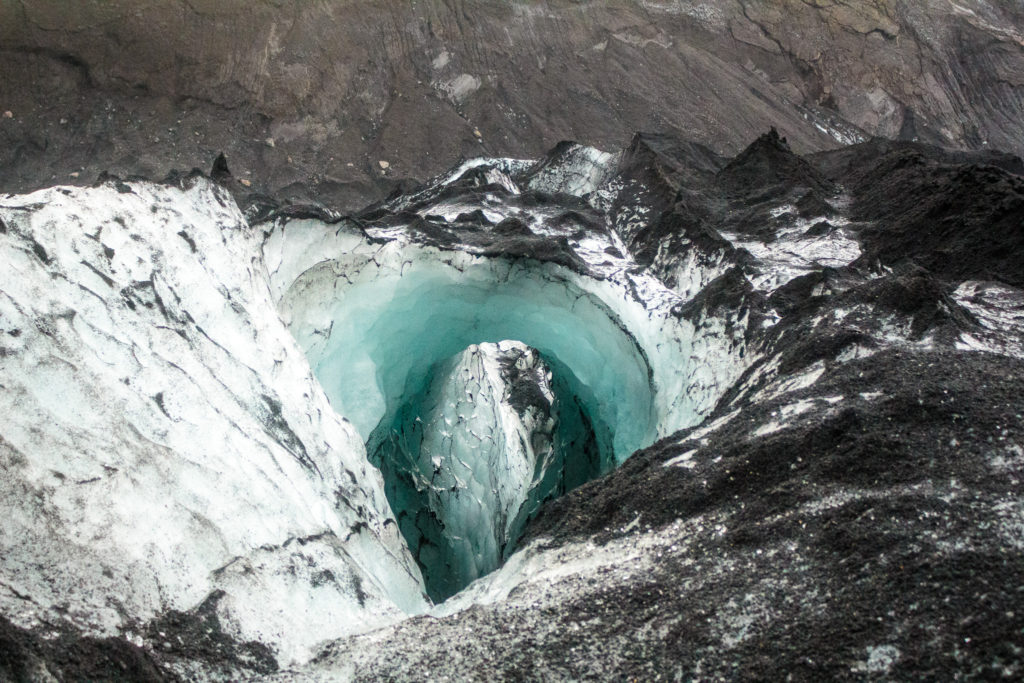 My hope is that decades from now when the glacier has slowly continued to melt away, a lone hiker will find a frozen piece of me and wonder "what happened here." And that is the end of my absolutely not-appropriate-for-the-internet story. Let's just hope that the next time I'm job searching, this doesn't hurt my chances. Woopsies.
---