I'm that creep who wants summer weather to beat it so autumnal days can take over. Why, you ask? Since I'm a basic bitch, loving fall is mandated by law. I also love cozy oversized sweaters and all the fall treats. See, all basic bitch reasons. And while I love a good apple cider donut, I need to indulge in healthy fall snacks instead of sugary baked goods.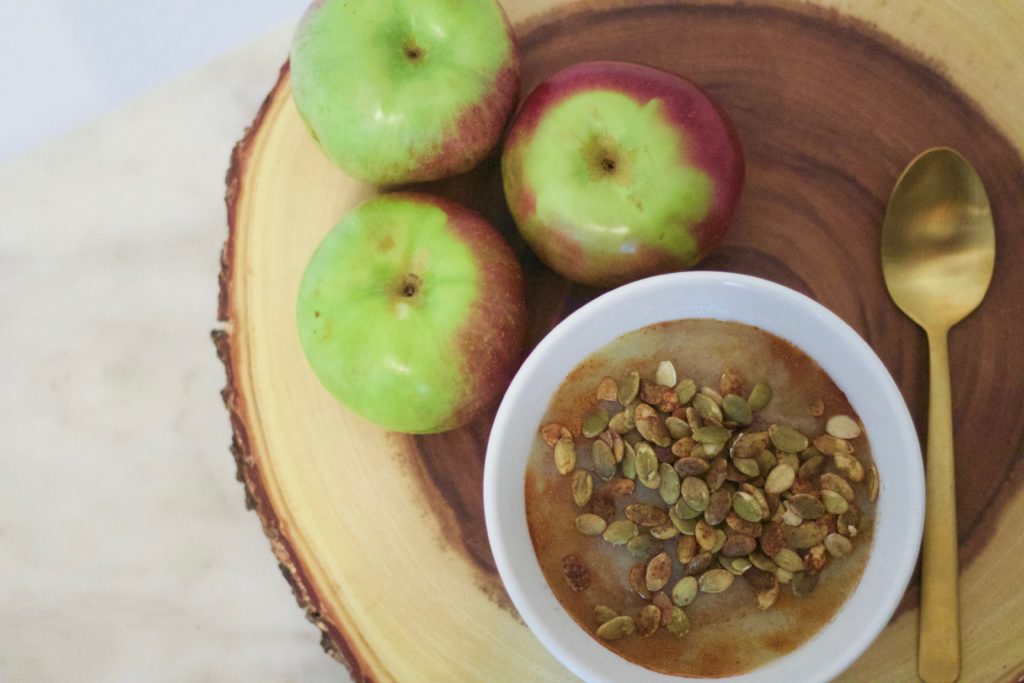 I don't think I can call this a "recipe" post since I didn't actually cook anything, so we'll just call this an incoherent rambling about my favorite healthy fall snack – cinnamon applesauce with spicy pumpkin seeds. I know the latter part might seem a bit confusing, but hear me out.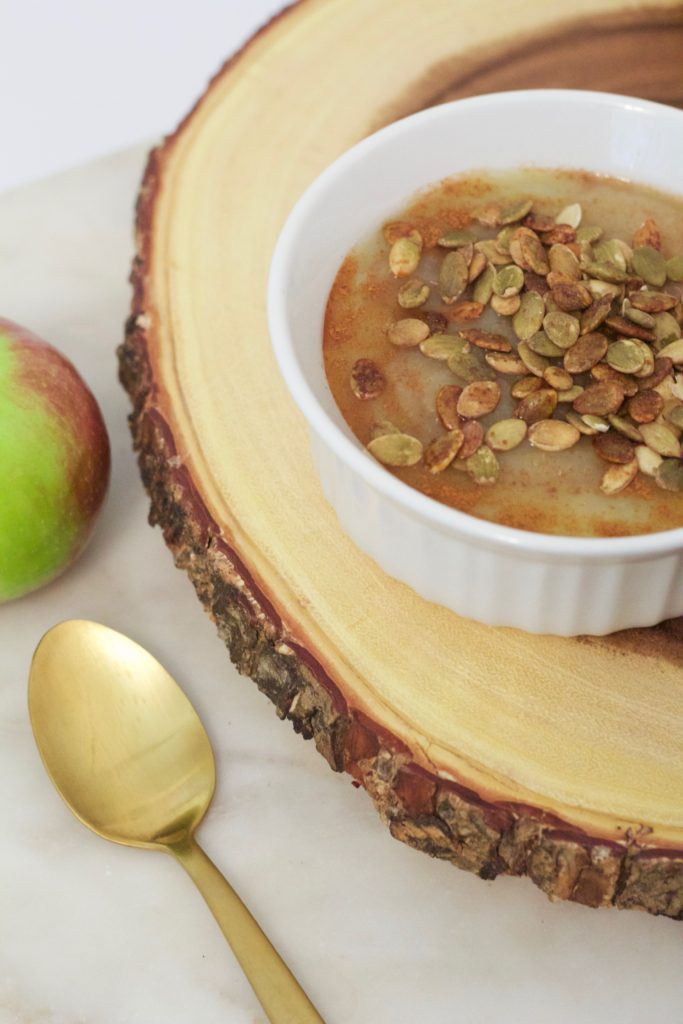 ---

Cinnamon Apple Sauce with Spicy Pumpkin Seeds

---
I love all things apple, and the sauce version is no exception. If you're domestic, you can make your own apple sauce, but I just pick mine up from the grocery store. I go with whatever organic, no-sugar-added version is on sale.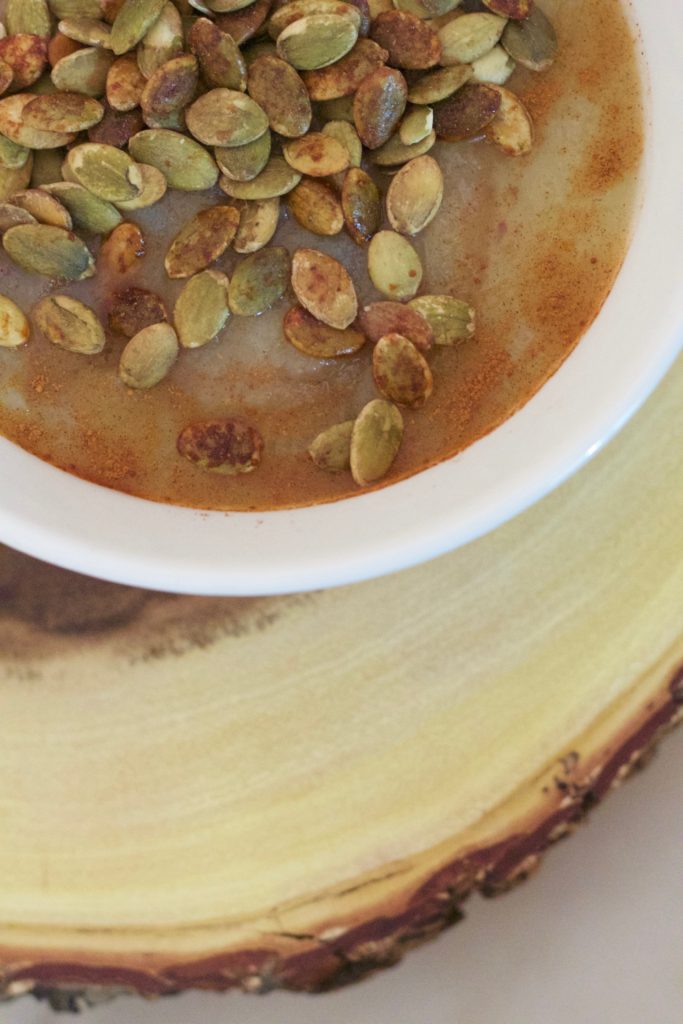 Then you top with a heavy-handed sprinkle of cinnamon and a handful of roasted pumpkin seeds for crunch. You can use whatever flavor of pumpkin seeds you like, but I prefer using spicy pumpkin seeds. It gives the sweet treat a bit of an edge.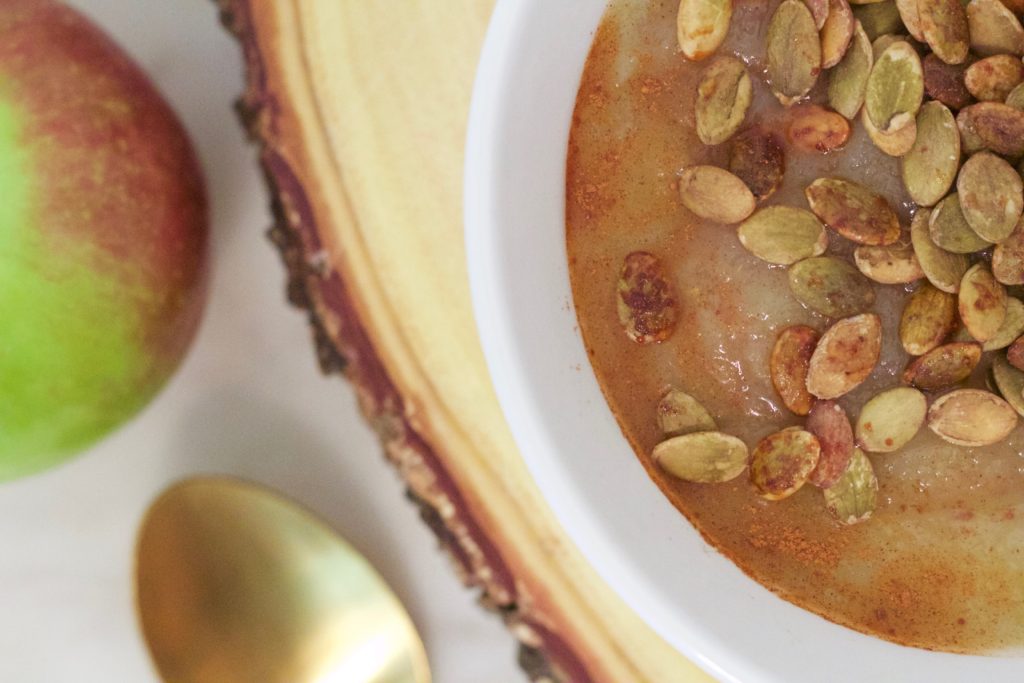 Now go make yourself a bowl and get sauced with me!
---