---
This post contains affiliate links. All opinions are my own. Photos by
Nick Cosky
---
Oh look, I'm styling stripes and leopard shoes again like I did here. This time, though, I'm actually bringing in my color with these blush pink pants. I wanted to try something new and challenge myself by dressing down work pants for the weekend.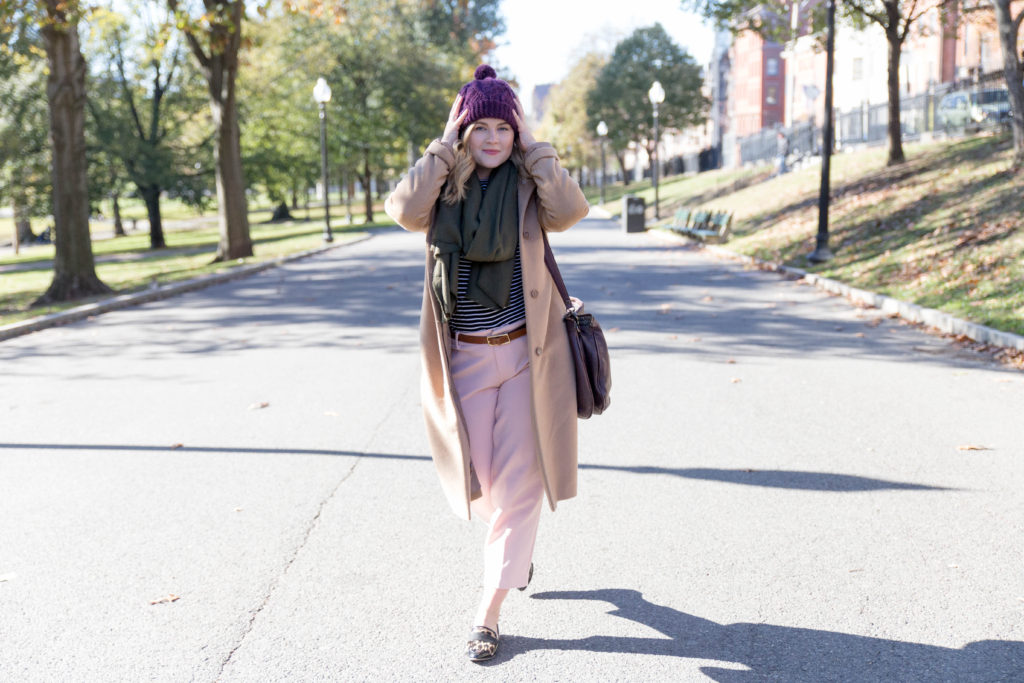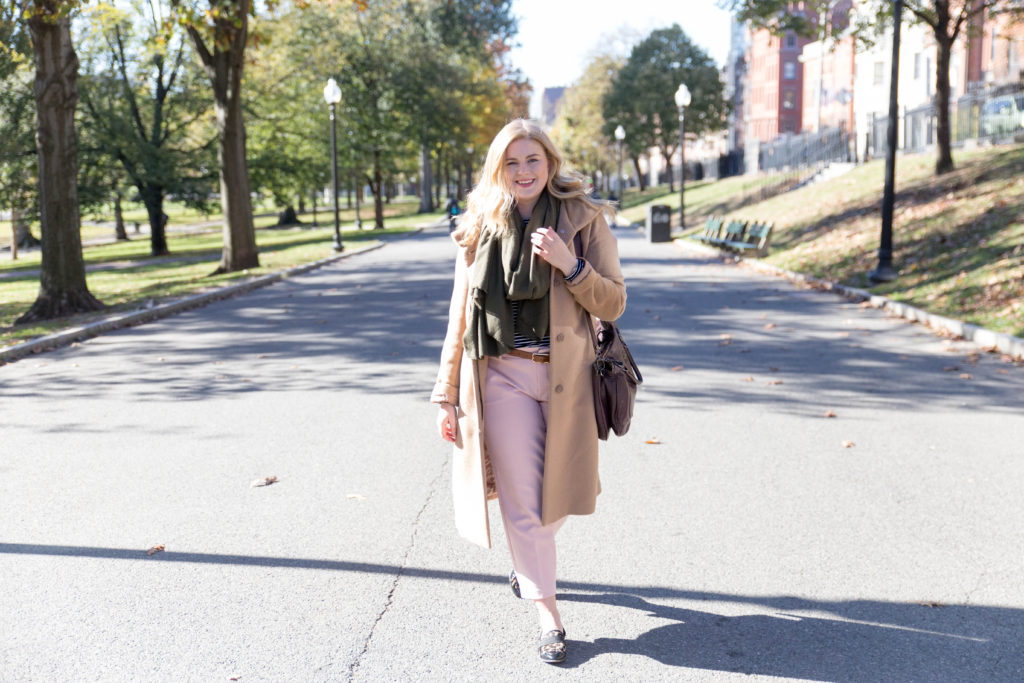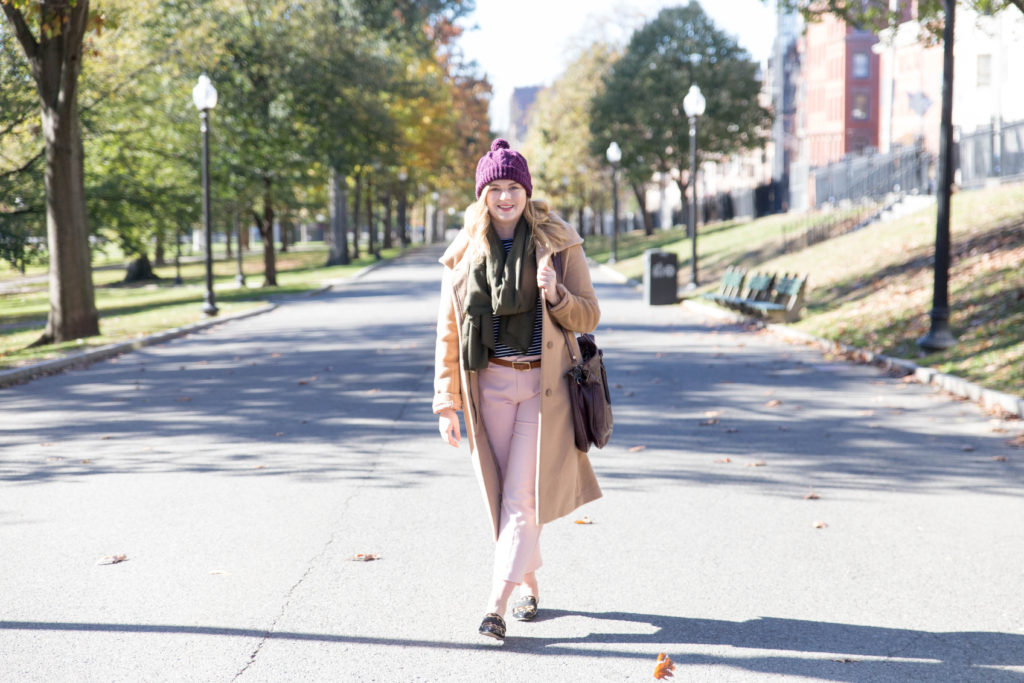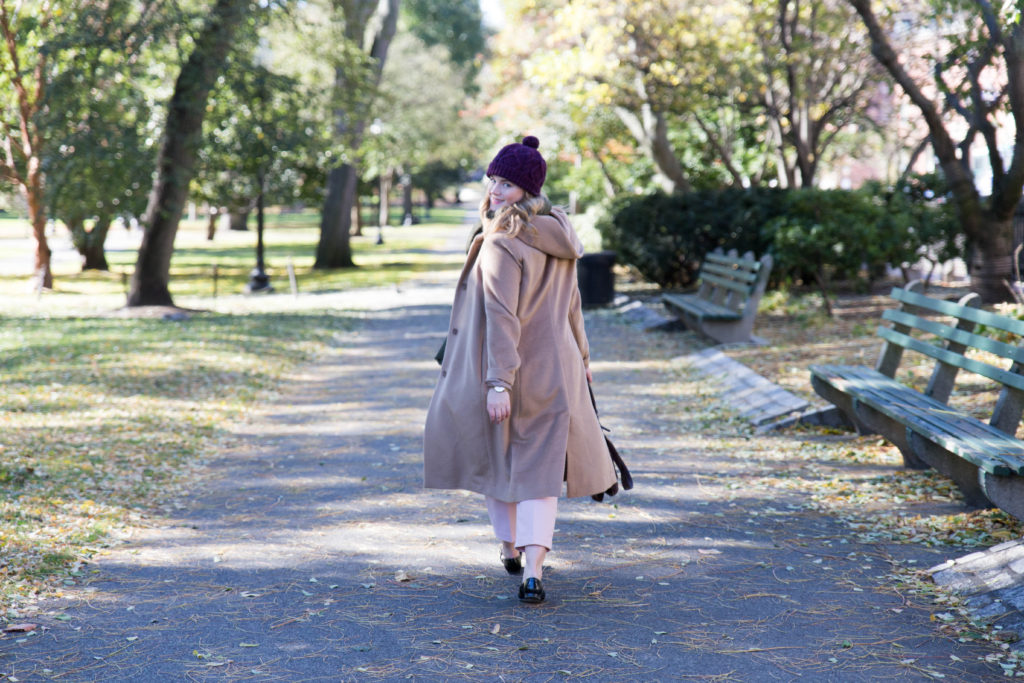 Coat Cole Haan (similar) | Top Old Navy (similar) | Pants Old Navy
Shoes Kate Spade (similar) | Scarf Zara (similar) | Hat (similar)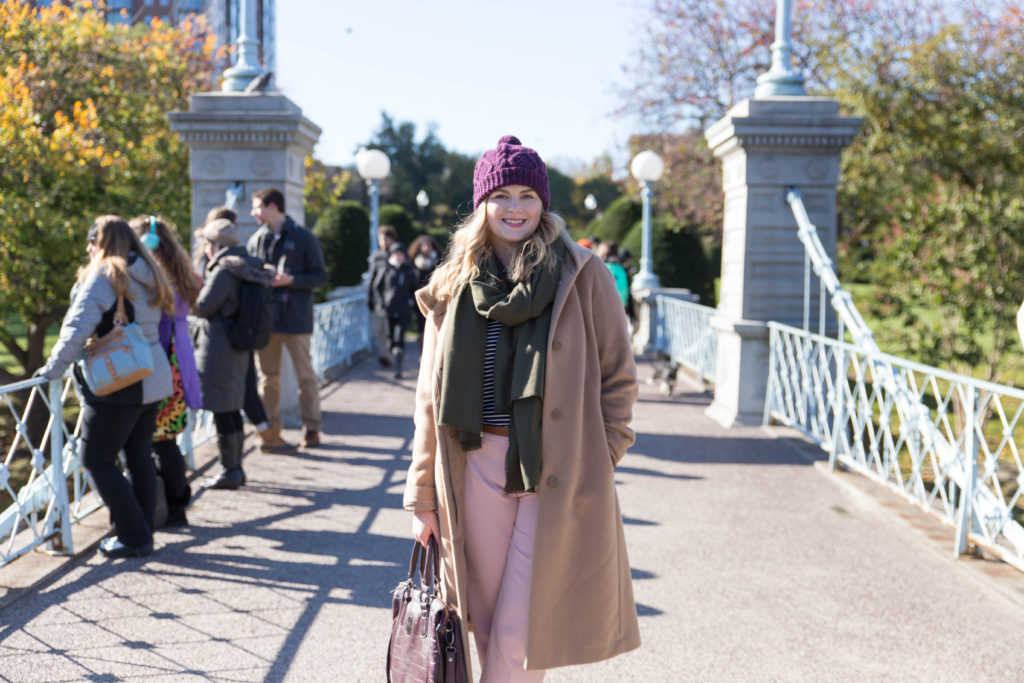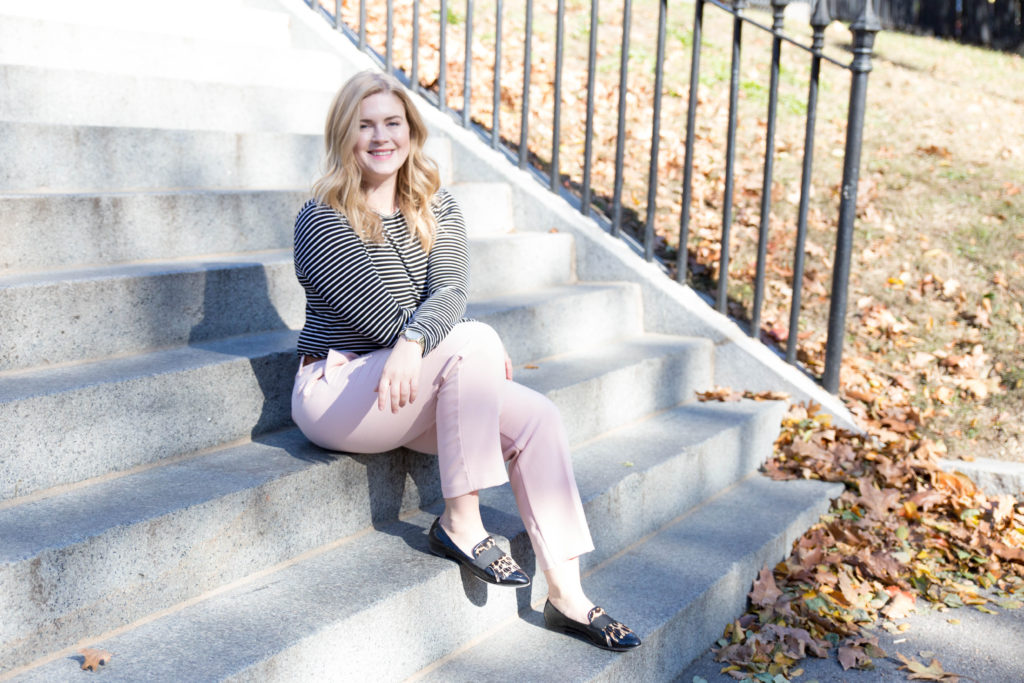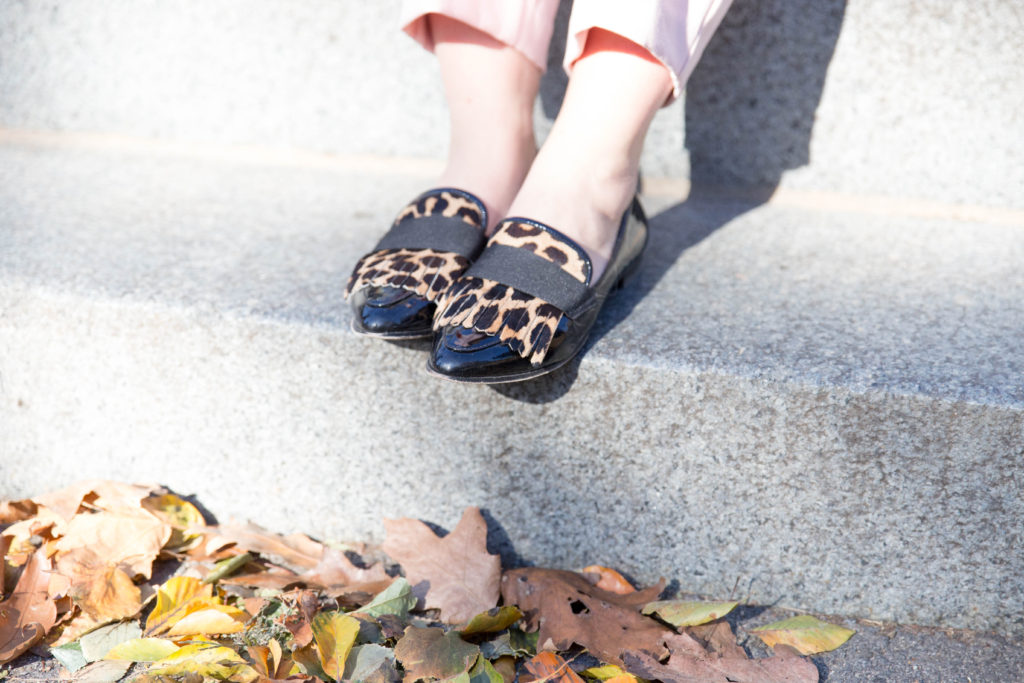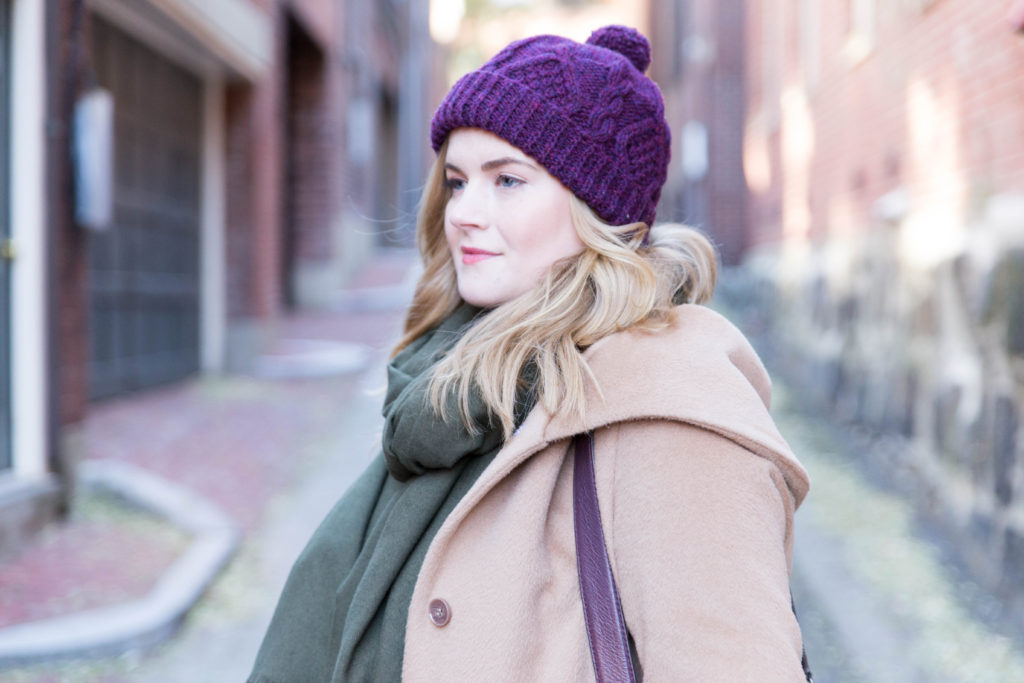 It's not very often that I wear anything other than jeans, so I figured it was time I did something different. I wanted to style my work pants (that I never actually ever wear to work because … jeans) for the weekend. I think that by pairing them with a long-sleeve tshirt I was able to make them more casual. Next time, I want to try to style them with sneakers to dress them down even more.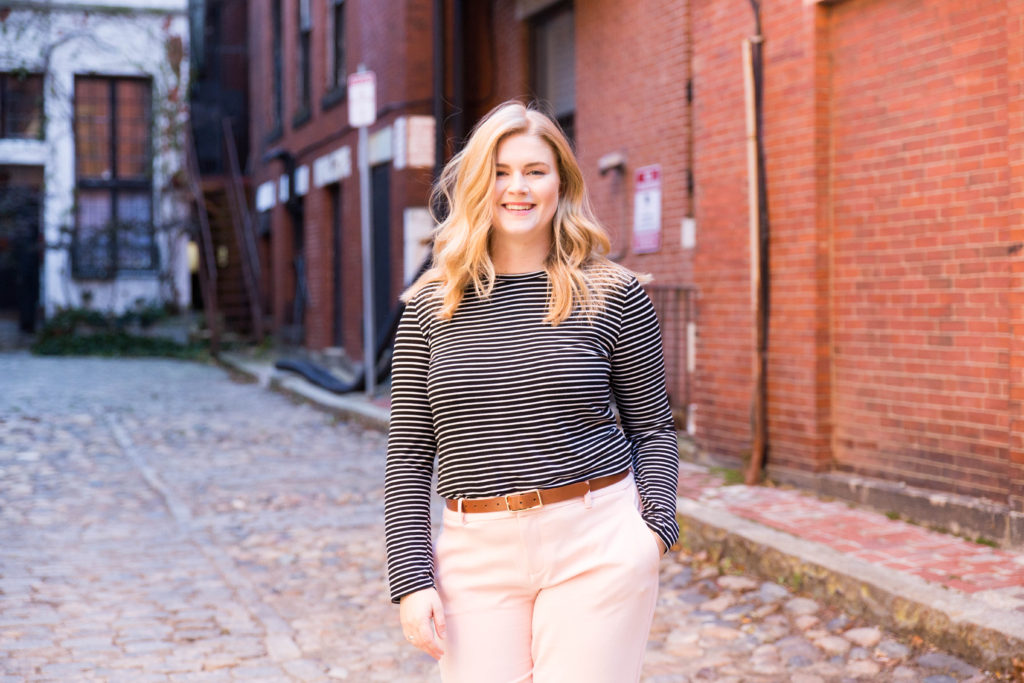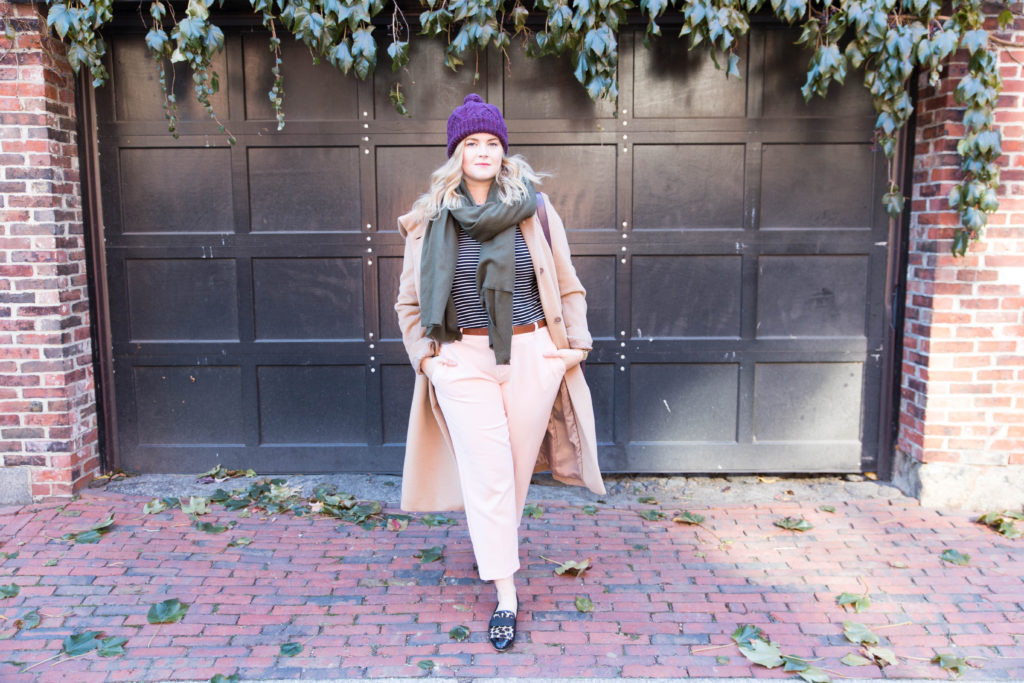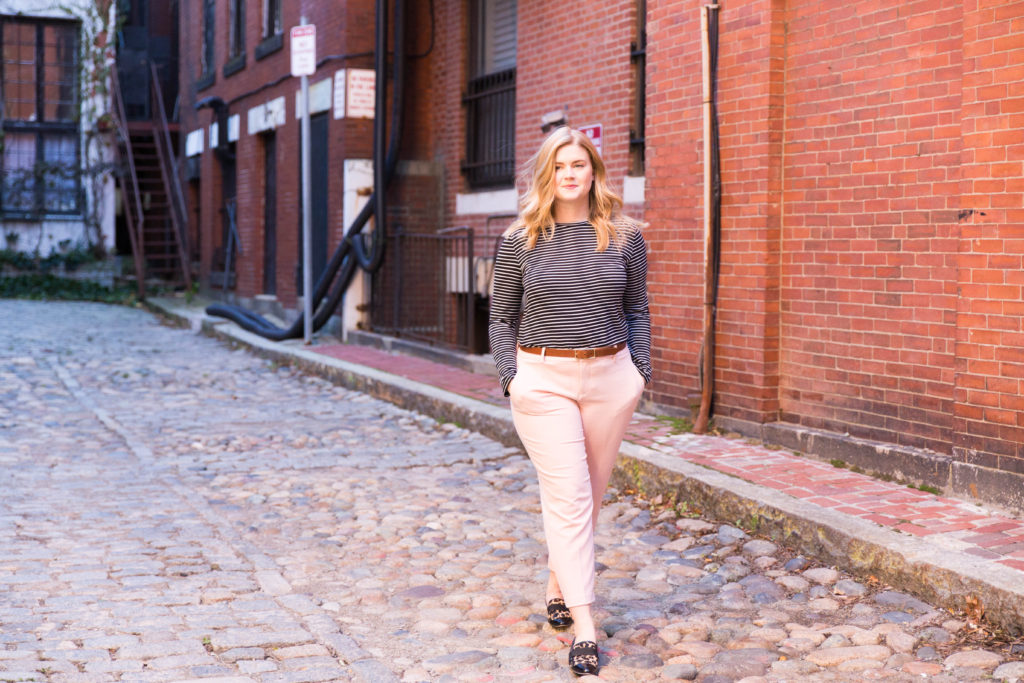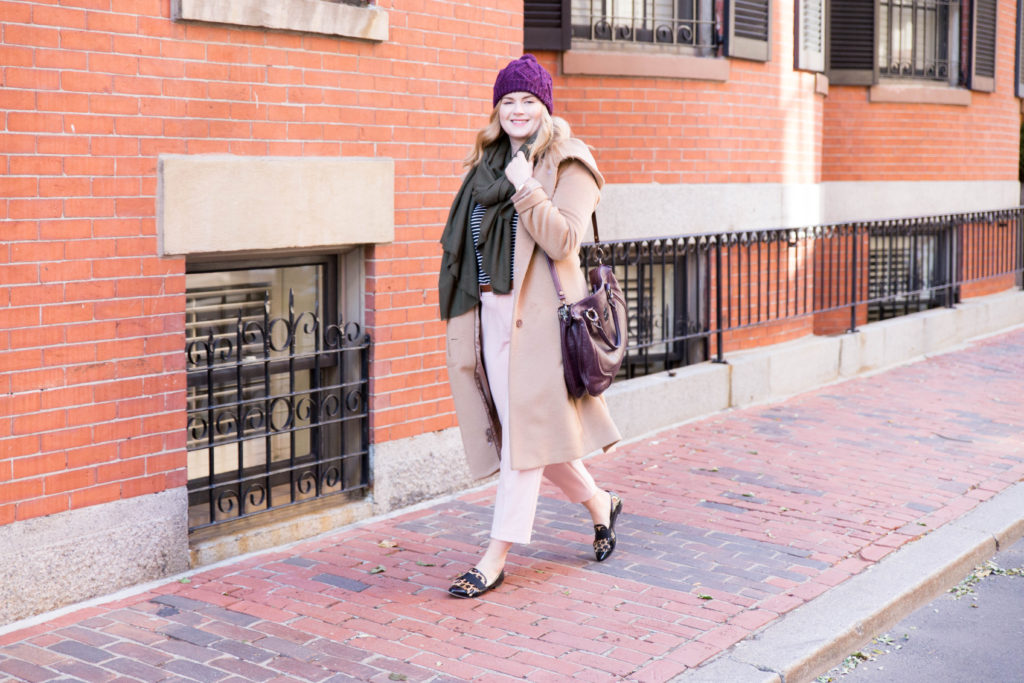 If you couldn't tell from the photos, it feels as if winter has settled in. I haven't looked at the long-term weather forecast so I don't know if it's here to stay or not, but I don't hate it. I enjoyed breaking in my favorite winter coats, hats and scarfs over the past few days. Give it a month or two and I'm sure I'll be begging for fall weather again.
---