---
This post contains affiliate links. All opinions are my own
---
I used to be makeup OBSESSED. I was all about hoarding all of the newest eye pallets and having 100000 lip products. Now don't get me wrong, I still love playing with makeup, but I've shifted my obsession from my makeup routine to my skin care routine. I grew up with relatively normal, problem-free skin, thankfully. And while in the grand scheme of things I'm still #blessed with relatively clear skin, it's been changing over the past couple of years.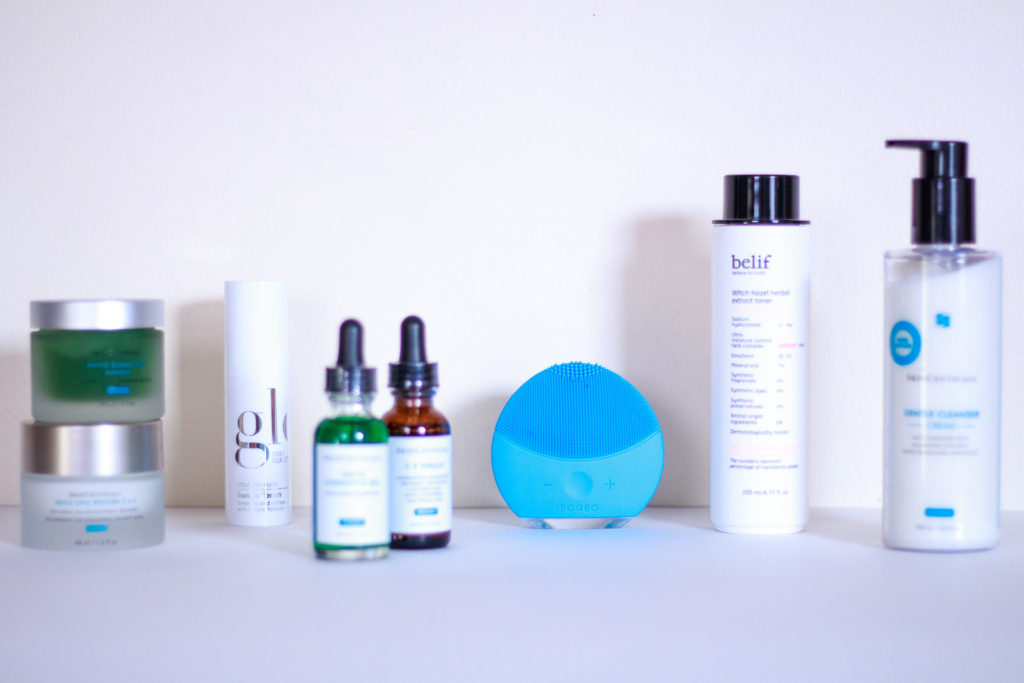 I started to get more pimples, especially on my chin, and I started to notice more black and white heads. My overall complexion was duller than normal and I was less happy with how my skin looked without makeup. My old skin care favorites just weren't cutting it anymore.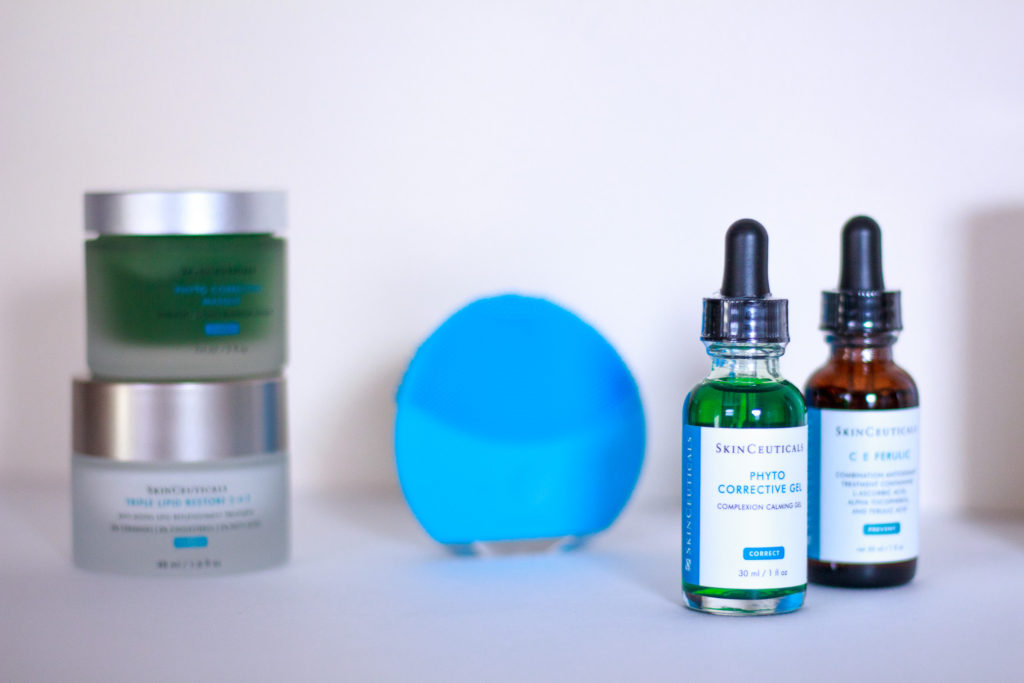 After about two years of exploring new products and a summer that was harsh on my skin, I decided to head into the spa for a microdermabrasion facial. The esthetician used mostly SkinCeuticals products on my face and sent me home with samples of everything she used. After a week of the new test routine, I was hooked and bought full-sized versions of it all. I've been using this routine since September and have seen a serious improvement in my skin.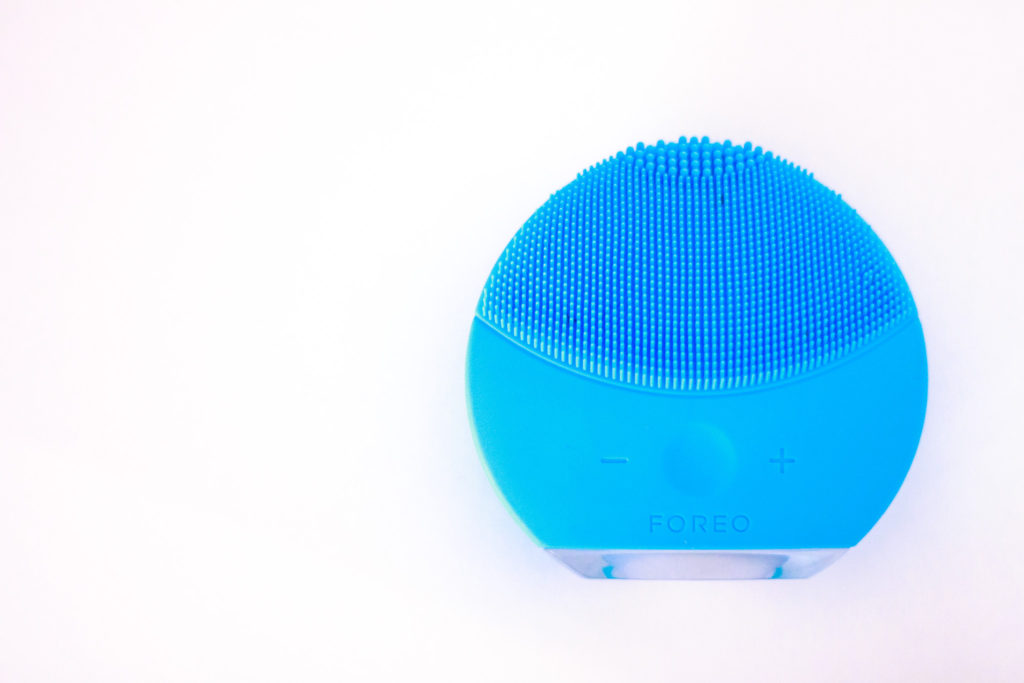 The only downside to this routine? It's expensive AF. Thankfully you only need a small amount of all the products, so they last three to nine-ish months depending on the bottle It helps lessen the sticker shock … a little bit.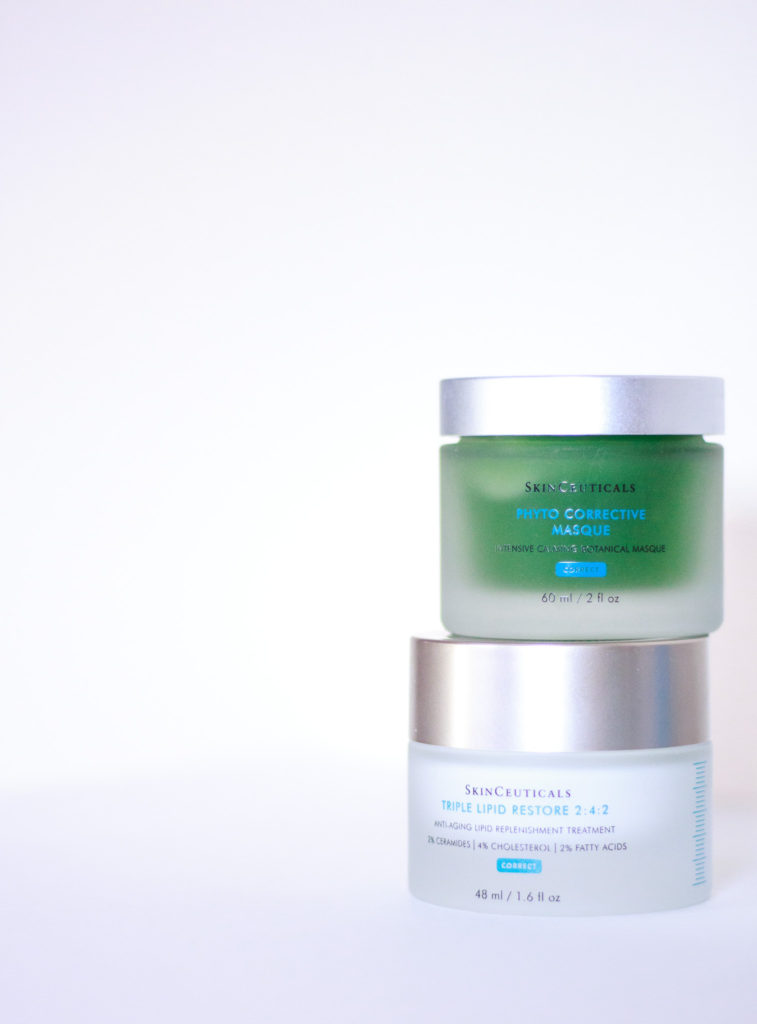 ---

My Day Routine

---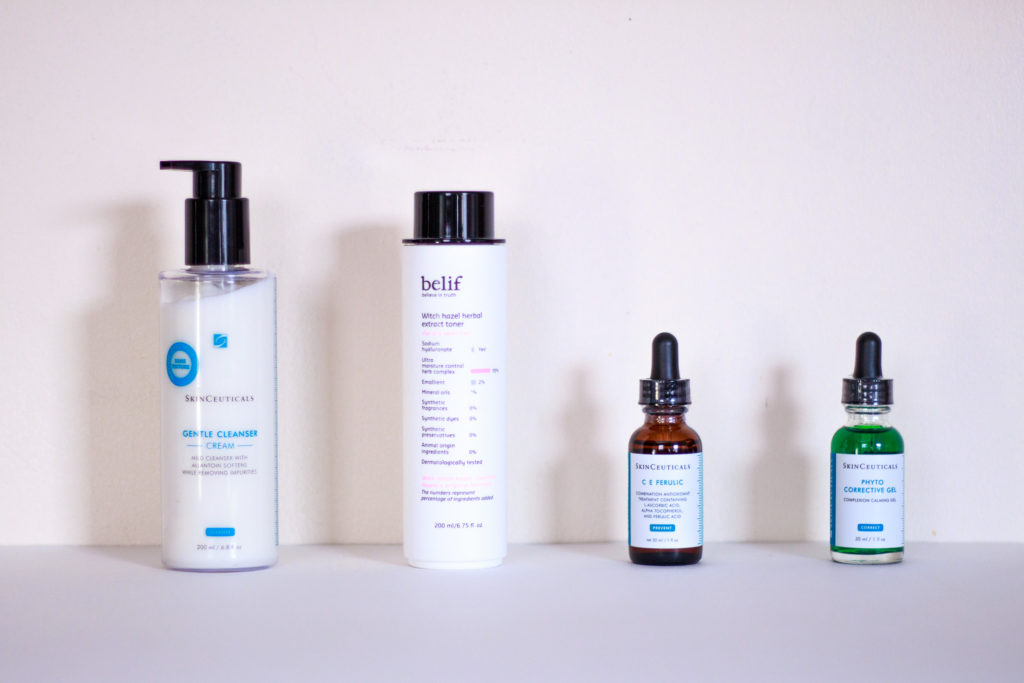 ---

My Night Routine

---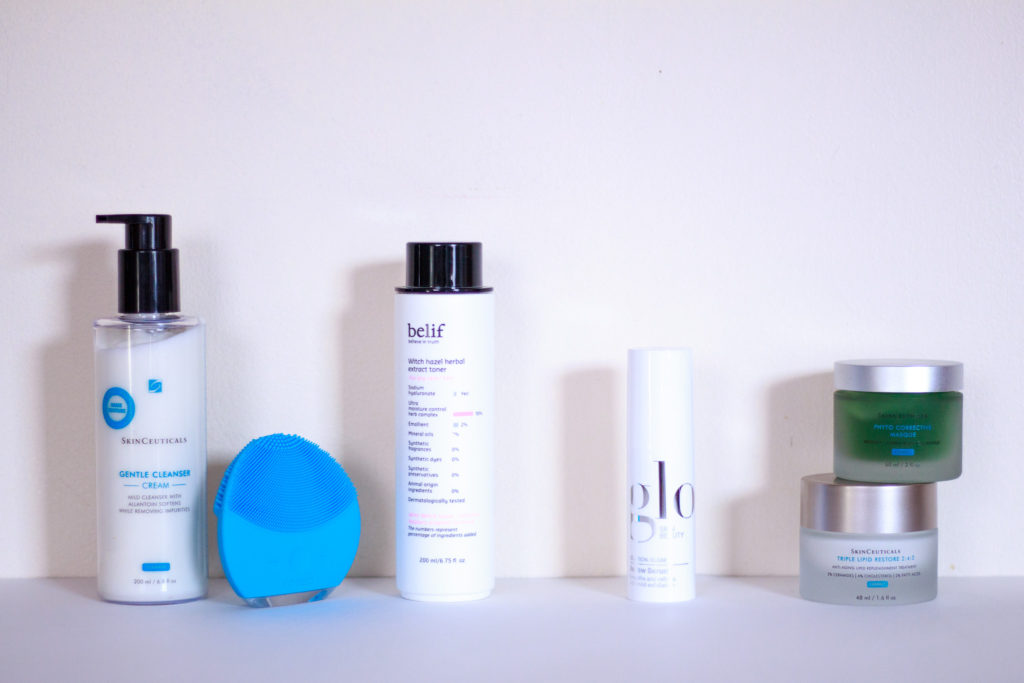 ---

Shop My Skin Care Favorites

---
---