---
This post has been sponsored by Pfizer Consumer Healthcare
---
While the winter weather does wonder for my hair, it's not so kind to my lips. The cold, dry weather and whipping winds can easily leave my lips chapped and sore. Nothing ruins my lipstick application more than chapped lips. Thankfully, I can whip my lips into shape with products from the ChapStick® Total Hydration line.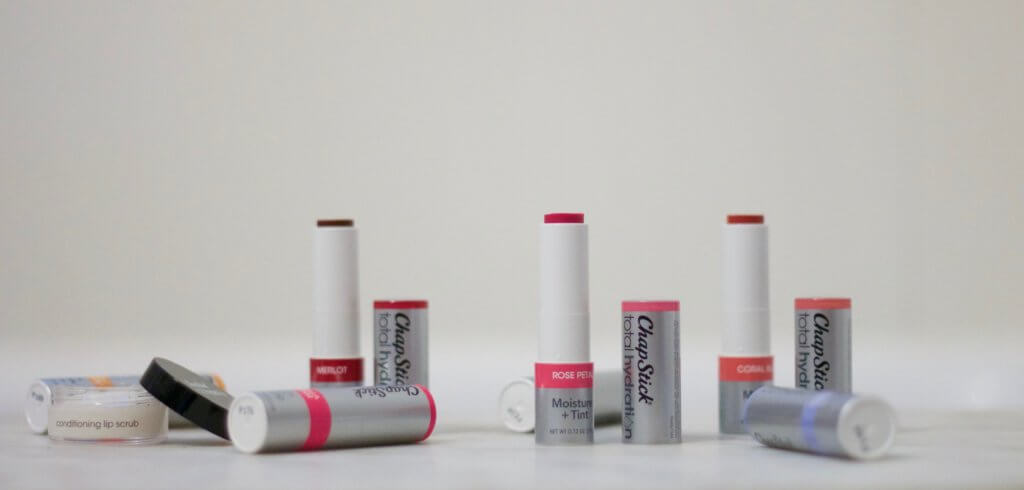 With everything from an exfoliating scrub to their first-ever tinted lip balm, the ChapStick® Total Hydration line has something for every day and every need. When my lips are starting to chap, I start my morning with the Conditioning Lip Scrub. I massage a small dollop on my lips and rinse off with a warm, damp cloth. The sugar crystals, maracuja and coconut oil, shea butter and vitamin E leave my lips smooth and prepped for my lip balm.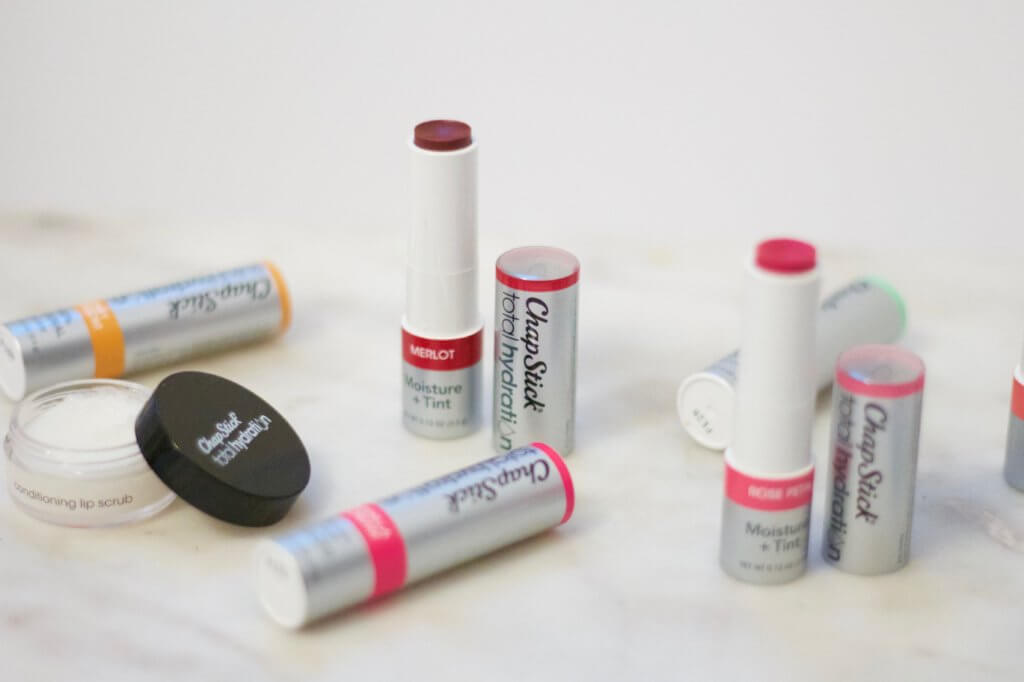 The lip scrub is moisturizing on its own, but I tend to top it off with one of the ChapStick® Total Hydration lip balms. The 100% Natural balm is an age defying formula with 100% naturally sourced ingredients. The 3-in-1 balm moisturizes, renews and transforms lips to provide smoother, healthier looking lips. Last but not least, CoQ10 is an advanced moisture formula designed to instantly smooth and transform lips.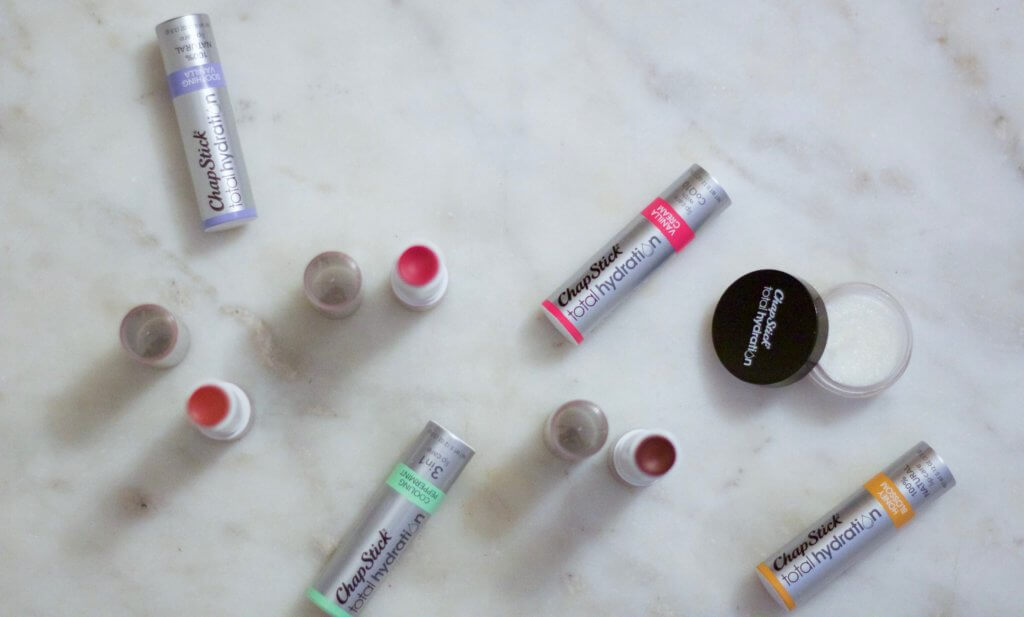 And for the days that I want a bit of color but am too lazy to apply and maintain lipstick, I reach for Moisture + Tint. The name is pretty self explanatory, but in case you didn't pick up on it, it's a tinted lip balm. ChapStick's first tinted balm, to be exact. It delivers the perfect amount of moisture with a lovely wash of color to liven up your look.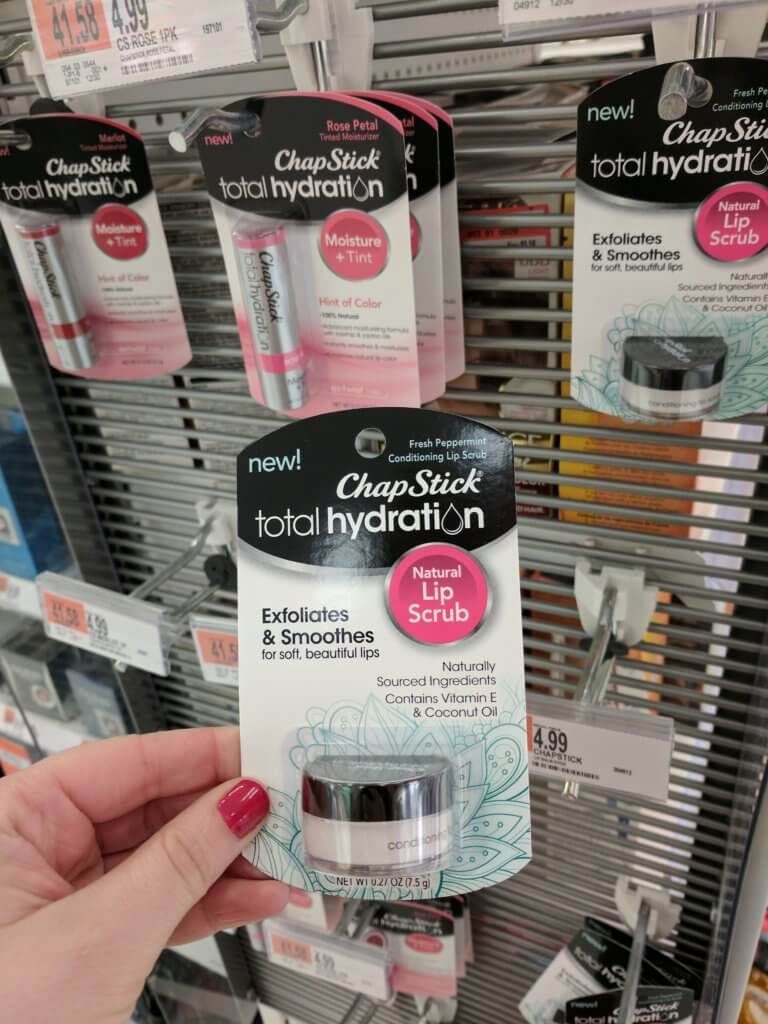 And the best part? My local Target stocks all of my favorites from the ChapStick® Total Hydration line. While I'm picking up items I need (and about 100000 I don't), I can grab another lip balm to soothe my sore winter lips. As we move into the final, and sometimes harshest, months of winter, maintaining healthy lips is a must. Thankfully, ChapStick® Total Hydration makes for easy winter lip maintenance.
---