Ciao, my friends! It only took me about a month, but I'm finally getting around to putting together my Capri island guide. If you somehow missed it on my Instagram feed (hey — are you following me?), we went to Capri for a week in August with my family.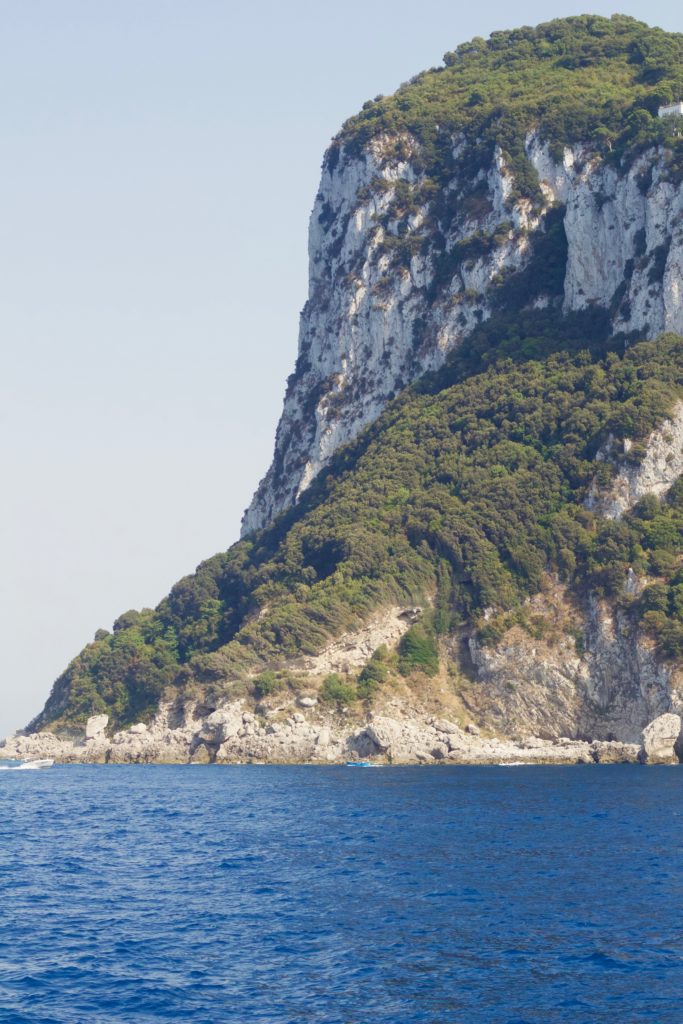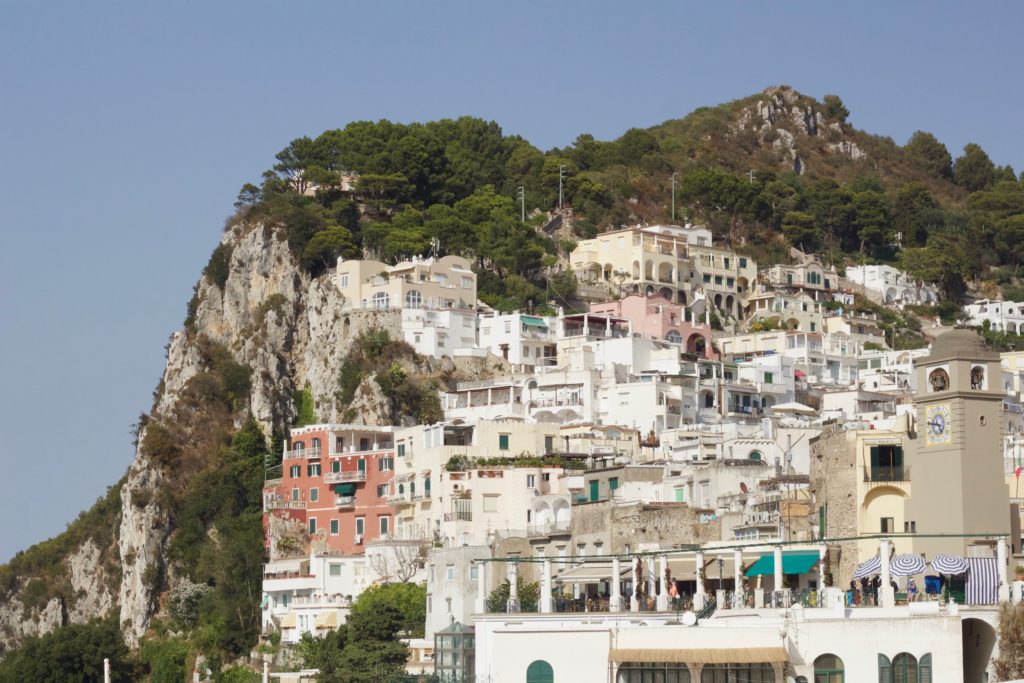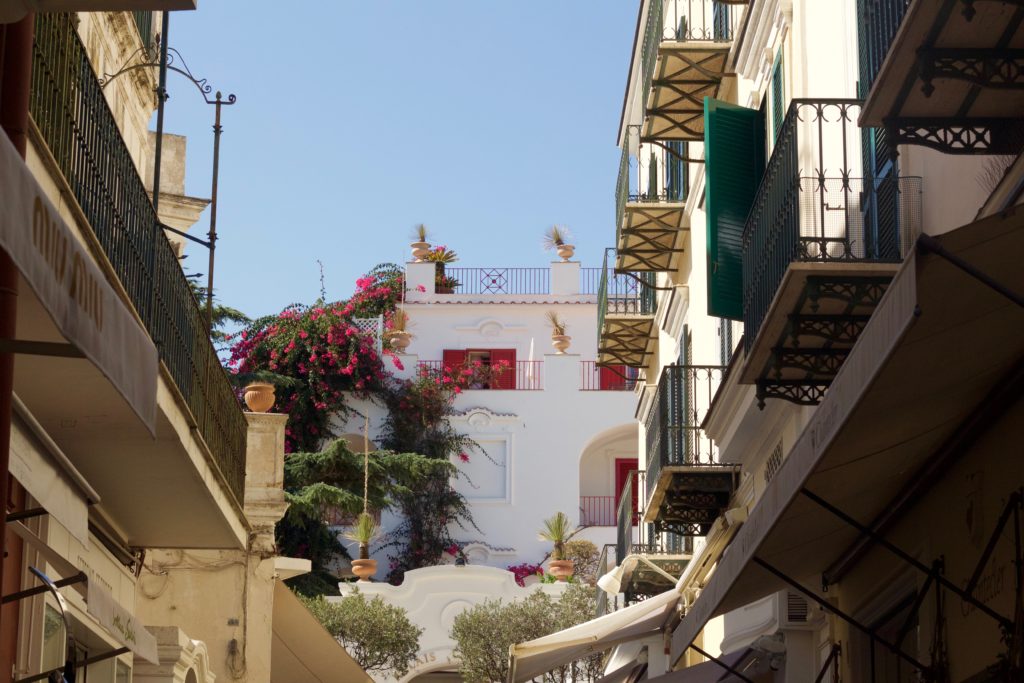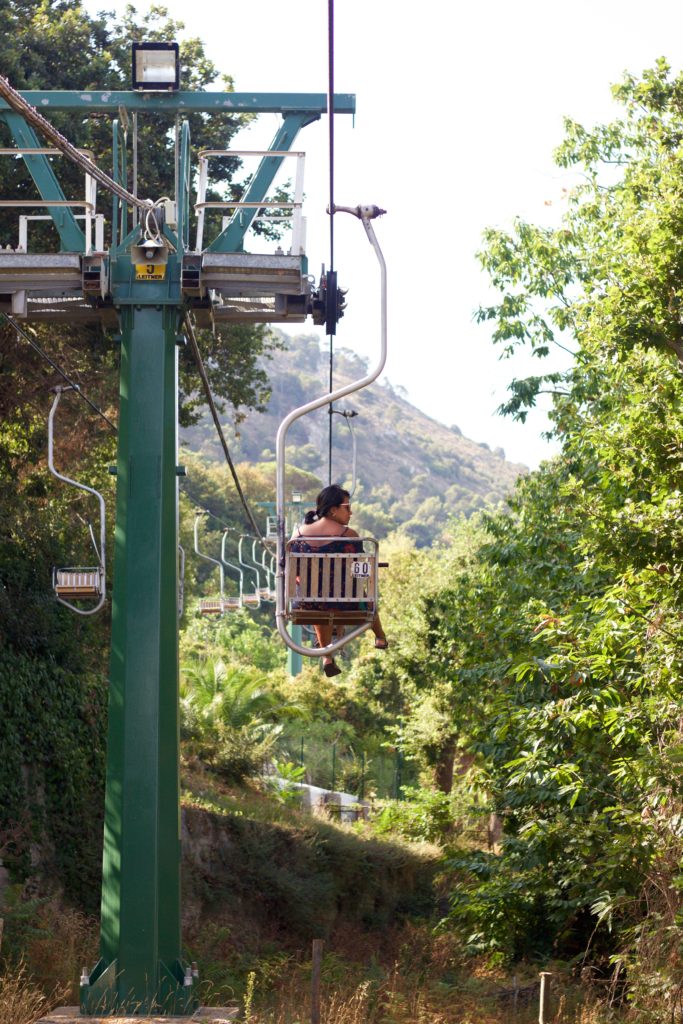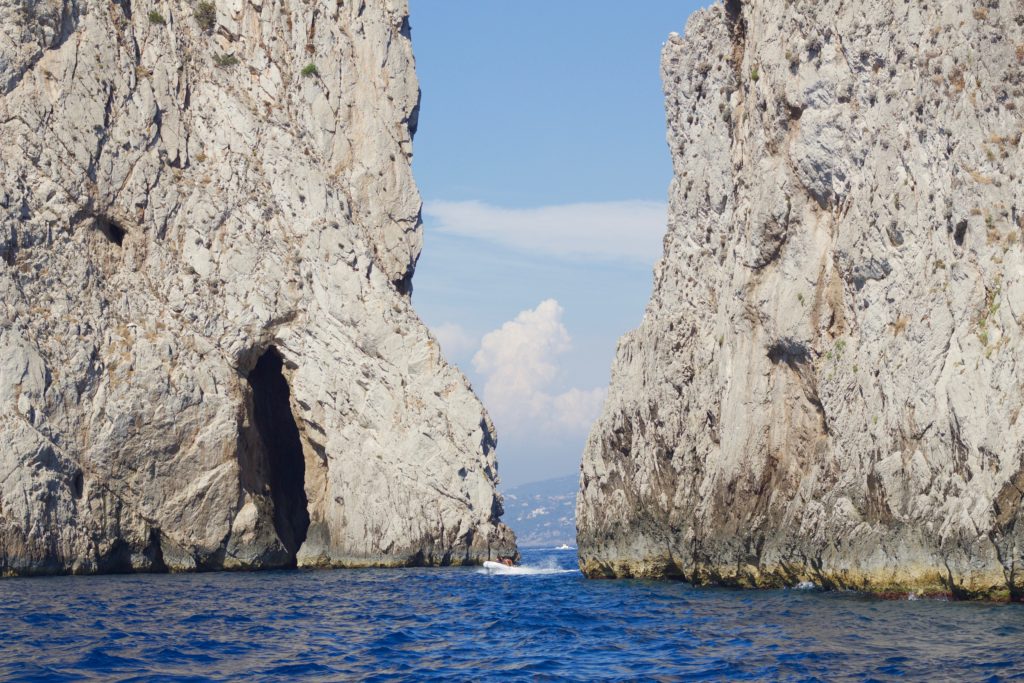 ---

Where to Stay

---
Since there were 15 of us, we opted for a villa rather than a hotel so we could all stay together. We stayed at Villa Jasmine and had an amazing time. It was spacious, sported a large private pool and boasted gorgeous views of the Marina Grande

---

Where to Eat and Drink

---
Our villa provided breakfast every day, we picked up lunch goodies and the market and we had a personal chef a few nights, but we did plenty of eating out. Here were my favorites
Lo Sfizio – Off the beaten path and tucked away into an actual neighborhood, this place has some delicious pizza and desserts!
Restaurant Panorama – This restaurant has beautiful ocean views and delicious views. It was the perfect spot for our final meal.
Da Paolino Ristorante – The food was good but not amazing. The real draw is the romantic setting under the lemon trees.
Buonocore Gelateria – Allegedly the best gelato in all of Capri. It's the only gelato I had, so I can't really weigh in on that, but it was good!
Chiosco Tizzano di Natalia e Antonio Tizzano S.N.C. – This kiosk has the most amazing lemon granita! Perfect for beating the insane Capri heat and humidity.
Taverna Anema e Core – I tried to go one night with my siblings but it was "closed." It was 100% not closed and they just didn't think we were cool enough. Our concierge from the villa made a table reservation for another day, but I was too tired to go. My younger siblings went and seemed to have a good time, from what I hear.
Personal chef – If you're renting a villa or apartment, I highly recommend having a personal chef for at least one dinner. It's seriously worth it! We had Lina for two nights (and every breakfast) and she was a serious superstar. She also teaches cooking classes, if you're so inclined.

---

Where to Shop

---
Capri is not lacking in shopping options. I wasn't interested in shopping brands I could get anywhere … if I could actually afford them … so I tried to shop at smaller stores instead.
Antonio Viva Sandals – Go, pick out your sandals and watch them get made in front of you!
Eureka di Pollicino Antonio e gerardo & C. S.a.s.– Stop in here for all of your handmade ceramic needs.
Corralium – You can't leave the island without some Italian red coral jelwery. Come here to pick that up and say hi to my new bestie Criscenzo while you're at it. He's the nicest.
Carthusia – I picked up a bottle of the most lovely perfume here and I can't stop spritzing it. I went with the scent Corralium, which is fitting given the above bullet.
---
What to See and Do
---
The Blue Grotto – It seems to be a right of passage. You lay down in a tiny canoe with a strange Italian man, paddle into the grotto and boat around for a few minutes. If you give your driver a "special tip" (legit a tip, not anything creepy) they might let you jump in and sit around. It's cool inside, but you'll spend about 100x the amount of time waiting as actually inside. It's cool to say we did it, but I wouldn't wait in line again.
Villa Jovis – If you just have a day on the island, skip this as it's very far from anything else. But if you are there for a while and have time to kill, check out the ruins of this palace to emperor Tiberius.
Boat around the island – If you're able to charter a boat for the day, do! It was the best day of our trip. We spent seven hours being driven around the island and were able to jump in the ocean, swim and explore natural caves. 10/10, would recommend.
Monte Solaro – This is the highest peak on the island that can boast some serious ocean views. Go early to beat the crowds and the heat. You can hike to the top, but that seemed like a lot so we opted for the cable cars, which most people choose.

---

What to Know Before you Go

---
Summer weather is aggressive. Prepare for sun, heat and 10000% humidity. Get ready to sweat and bring your sunscreen.
I don't know how they do it, but the majority of people dress to the nines. I'm talking men in full suits and women in heels, dresses and full hair/makeup. That didn't inspire me to put in effort just to sweat it off, but you should know it can be a very fancy place.
The hills are alive with the sound of death. Capri is very steep, so get those glutes ready to burn, baby.
Most people make a daytrip out of Capri, so the main tourist areas become zoos during the day, but then quiet down after about 5.
---