I love a fancy meal at a sit-down restaurant, but sometimes you just want something quick and totally delicious. For when I need to eat and run (or simply don't want to deal with a formal restaurant), I turn to six of my favorite Boston fast casual restaurants.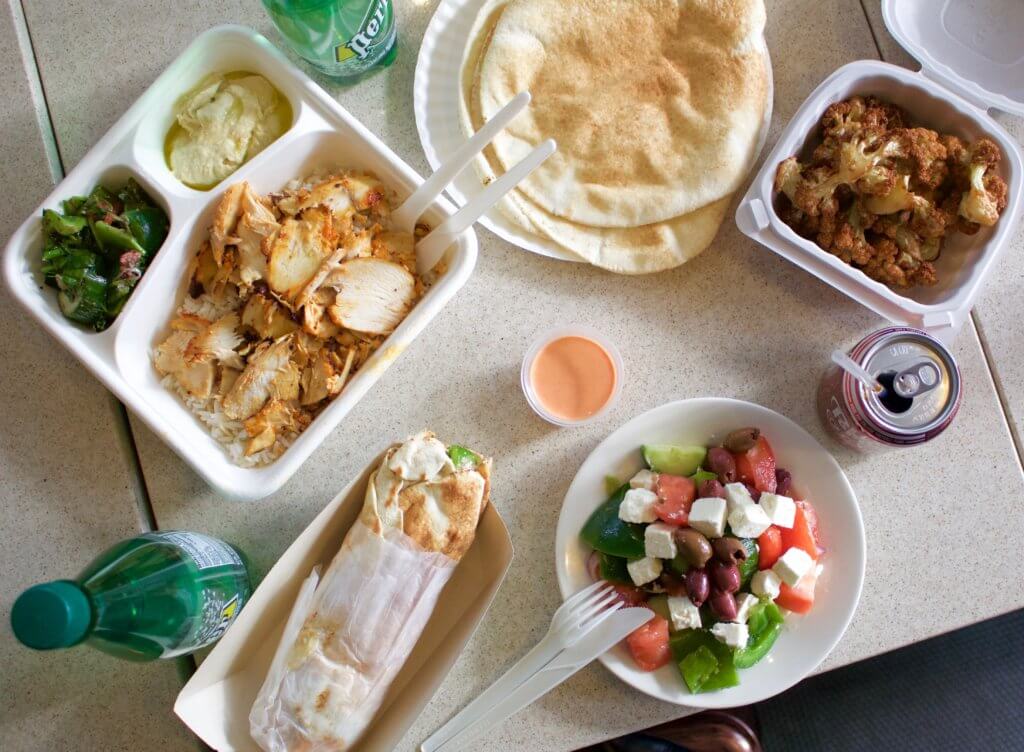 ---

Aceituna Grill

---
As you might have read, I love Aceituna Grill. Their food is fresh, fast and absolutely delicious. Plus, their desserts are to-die-for. And good news, their second location (in the Seaport) will open this Thursday!
---

Boloco

---
Controversial, but I'm a Boloco girl, not an Ana's girl. With that said, I don't go to Boloco for "Mexican" food – I go for their buffalo chicken burritos and amazing smoothies. Every once in a while I get another burrito, but I just can't get enough of their buffalo chicken!

---

b.good

---
From this list, I most likely eat a b.good the most as there is one next to my work, one on the way to the train station and one in the burbs out near me. This is a #shamelessplug for everyone else on this list to open in the Norwood/Dedham area near me. I love their burgers, chicken sandwiches and grain bowls. Yum!
---

Clover Food Lab

---
Clover boasts a vegan and vegetarian menu that even a meat eater like myself can drool over. The staff is always friendly and the food fresh, healthy and delicious. My favorites are the BBQ Seitan sandwich and you obviously can't go wrong with the Rosemary French Fries.

---

Dig Inn

---
Dig Inn isn't a Boston-only fast casual restaurant, but I love it too much to leave it off the list. Their seasonal, local menu is always amazingly fresh and healthy … or as healthy as you want to make it. Plus, their restaurants are beautiful.
---

sweetgreen

---
Like DiggIn, sweetgreen isn't unique to Boston, but it's too good to not mention. The sweetgreen team knows their way around a salad and they always have fabulous topping options. They make eating healthy so easy, and for that I am grateful.
---