I've lived in Boston for just shy of 11 years now … which is (I believe) the longest I've ever lived anywhere in my life. I now consider myself a true local, but my born-and-raised Bostonian boyfriend might definitely tell me I'm not. While I've seen and done a lot in and around Boston, there are some things I've been pushing off for years now. It's not the longest Boston bucket list, but here's what I'm dying to do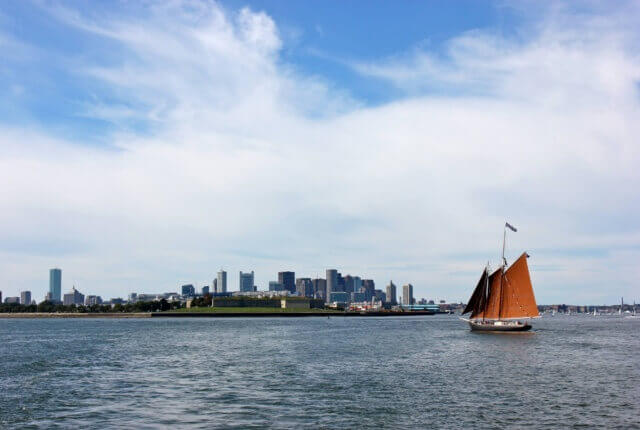 ---

1. Visit the Cape

---
I've technically been to the Cape once, but it was an overnight stay with my extended family in the middle of the winter and I slept in a closet. I didn't even see the beach. That's a story for another time, but needless to say I don't count it as visiting the Cape. We are lucky enough to have a family house on the beach in Hull, so we don't have the need to spend hours in Cape traffic each summer weekend. This means that I've made it 10+ years without ever stepping foot on the Cape. I don't care about going during the summer, but I would like to go for a slightly offseason visit in the spring or fall. Send me those recommendations!
---

2. Take a Duck Tour

---
When I first moved to Boston for school I avoided Duck Tours like the plague because I didn't want to look like a tourist. Now that I'm not a tourist, IDGAF. I'm not entirely sure why, but I desperately want to go on a tour, but I just never make the plans. I have a few visitors coming in the next month, so maybe I'll drag their sorry behinds on one with me. If you're reading this …. you know who you are and you should prepare.
---

3. Kayak on the Charles

---
I know that the Charles is gross AF and I might grow an extra limb if I touch the water, but I have an urge to kayak on those "dirty waters." I also hate myself for typing that cliche phrase. Now, if my boyfriend is reading this I'm sure he's fuming. We had a questionable kayak experience in OahuOahu. I know he won't attend this kayak excursion with me, but I'm sure I can convince some other sucker to do all the work while I sit there and freak out kayak with me.
---