I've chatted about Instagram lately, but it's been a while since I shared the Boston blog love. So, let's kick it off with Natalie Mazzarella Poulakos of Wear You Are Now. I've only met Natalie once, but it's easy to tell that she's such a kind, friendly person. Plus, I love her sense of style. So without further ado, let's get to know Natalie a bit better, shall we?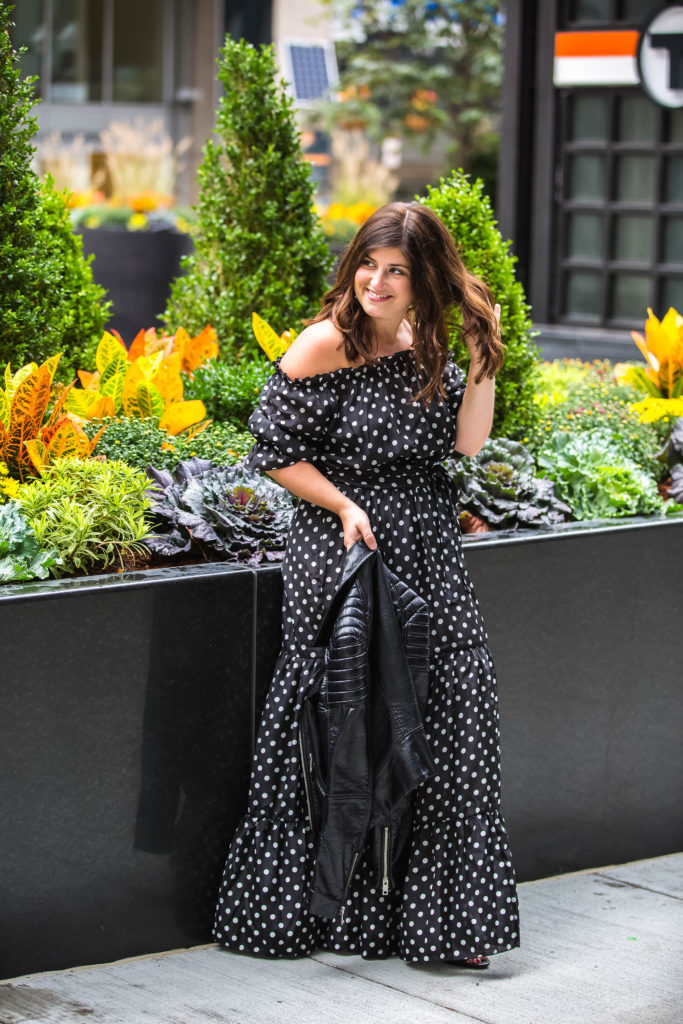 ---

How long have you been blogging and what made you start?

---
As a seasoned publicist, I've been working with bloggers behind the scenes for the better part of a decade. It's been a secret dream to launch my own site for years, and I finally worked up the courage to pull the trigger this spring.
As a 30-something woman (gasp!), I've come to learn that though life is messy and complicated, it's also beautiful and funny and is something to celebrate. When creating Wear You Are Now, I wanted to build a virtual space that inspires others; a space where women could come together and chat about what's happening in their lives in a way that's relatable, witty and fashionable.
---

Tell us a little bit about Wear You Are Now

---
Wear You Are Now is a lifestyle website for kindred spirits who believe fashion plays an integral role in making memories. In a world where selfies and perceived perfection reign supreme, Wear You Are Now isn't about having the newest or the best. It's about embracing where you are in your life and how you live- how you eat, how you travel, how you work and how you dress. Fearlessly making memories. It's who we are. And wear you are now.
---

Who is your blogger crush?

---
Jenna Kutcher is my blog crush all day, every day. Her work is not only beautiful (and makes me want to stylize everything in my life), but I have mad respect for any woman willing to openly speak her truth. Reading her posts is like having a conversation with an old friend; one who isn't shy about being brutally honest about all the thing you're thinking and are afraid to admit/say yourself. She rocks!
---

What's your favorite post you've ever written?

---
I'm particularly proud of my Wear They Are series- a monthly snapshot of a fearless female who discusses her personal and professional journey, her relationship with fashion, and how she got where she is. I'll be the first to admit I cannot fathom existing in a world where women don't band together to build each other up. You know the saying "It takes a village"? Well, it does. I don't care if you're a stay-at-home Mom or a CEO- you didn't get there alone. And you're not alone now. In this series, my goal is to expand that village with women who are working hard in their field, making a name for themselves, and supporting each other along the way.
---

What is your dream brand to collaborate with?

---
LOFT. I would be lying if I didn't admit that it makes of 3/4 of my closet!
---