You know how they say that great minds think alike? Well great bloggers style alike. Linda and I styled the exact same chiffon skirt the exact same way … without any planning whatsoever. You can see her take here and mine here. So obviously, Linda is a stylish lady you need to get to know …. and we're going to do just that. Let's jump into another fabulous Boston blog.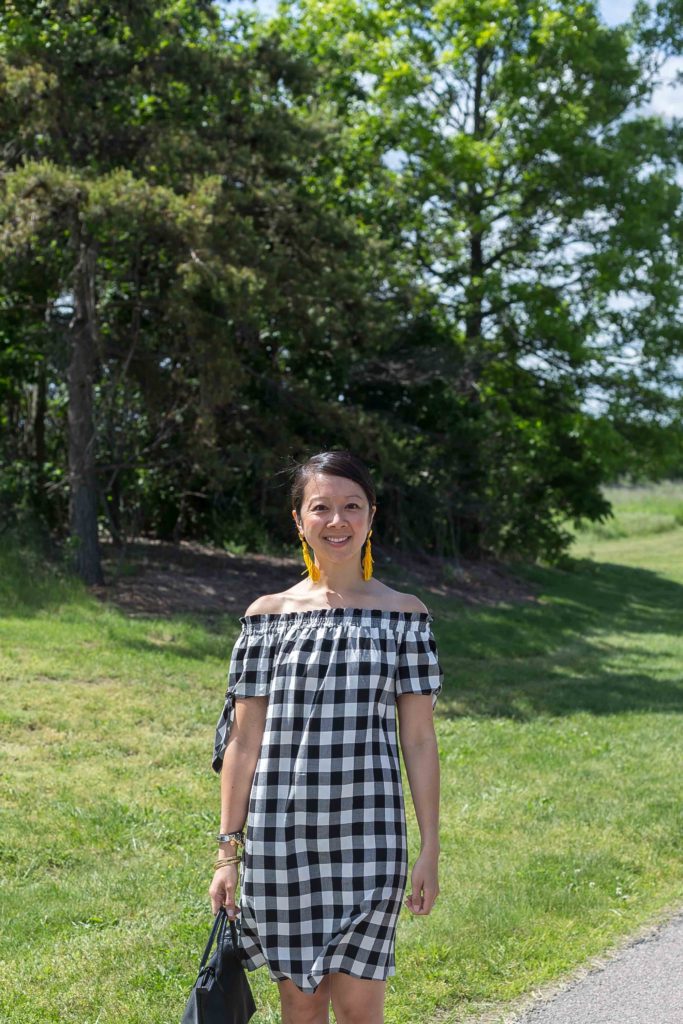 ---

HOW LONG HAVE YOU BEEN BLOGGING AND WHAT MADE YOU START?

---
Four years. It was really my need of having a creative outlet. I spend most of my days working in a professional and conservative environment, so it's nice to be able to distract myself from that by writing about my passion for fashion (and travel).
---

TELL US A LITTLE BIT ABOUT Trendy on a Budget

---
At the encouragement of my friends and husband, I started this blog to showcase outfits that won't break the bank. I'm a huge bargain shopper and am always on the hunt for the best deal. I want to prove that putting together a great outfit doesn't have to cost a lot of money.
---

WHO IS YOUR BLOGGER CRUSH?

---
Wendy Nguyen of Wendy's Lookbook.
---

WHAT'S YOUR FAVORITE POST YOU'VE EVER WRITTEN?

---
It would have to be the two part recap of my trip to Italy last summer. We went to celebrate our (almost) one year anniversary and both of our birthdays. As I was writing this, I quickly scrolled through the pictures and it brought back such amazing memories – the food, history, scenery and shopping!
---

WHAT IS YOUR DREAM BRAND TO COLLABORATE WITH?

---
This may sound boring but it'd have to be Marshalls/TJMaxx. The range in styles and price is amazing. I can still access designer items without paying full price!
---