---
Best Dressed provided me with a complimentary dress rental for my trip. Affiliate links are used in this post. All opinions are my own
---
Hi friends! I was silent last week because I was on vacation in Barbados with my boo. We had a wonderful time and you can expect an island guide in the near future. While in Barbados, I mostly lived in very casual clothes, but one night I busted out the most gorgeous BCBG dress that Best Dressed lent me. I wore it for a night out at Naru, and it felt nice to get dolled up for the first time in several days.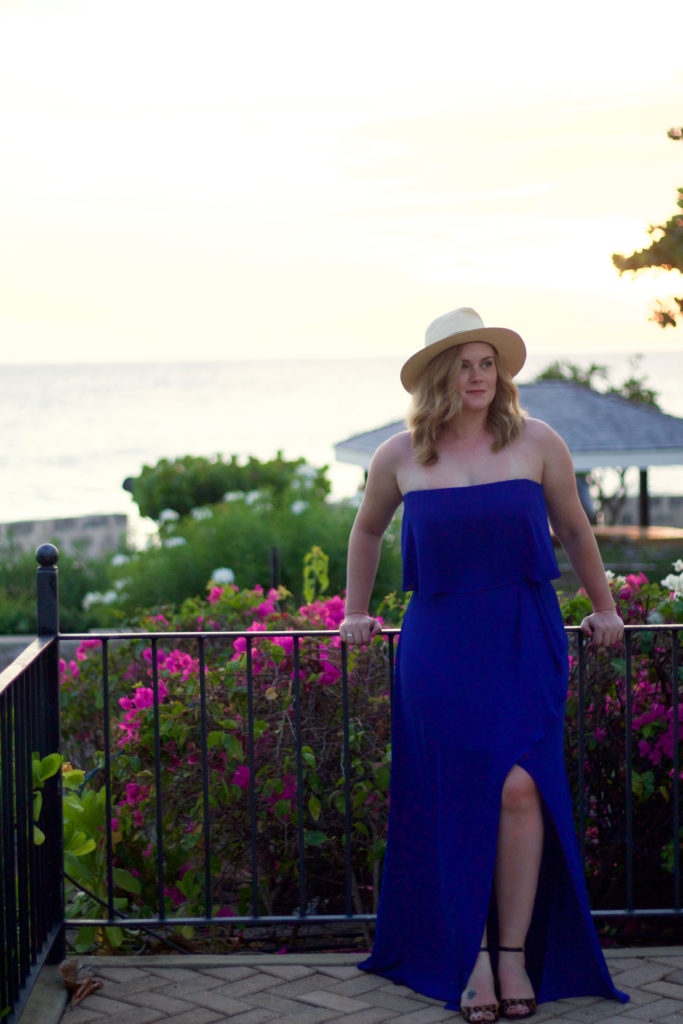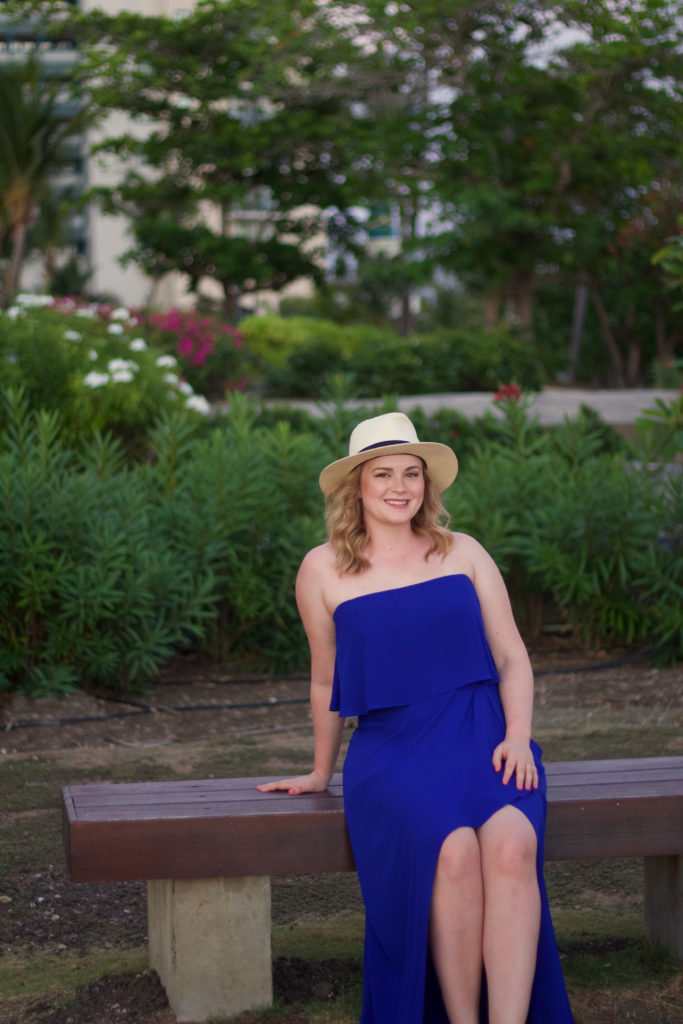 Dress BCBG c/o Best Dressed | Hat Primark (similar) | Heels Sam Edelman
If you aren't aware, Best Dressed is like Rent the Runway IRL. Owned by two lovely sisters, you can visit one of their two Boston stores to try on the dresses they have in stock. Once you find a dress you love, you let them know the date of your special occasion, put it on reserve and then go to pick it up when the time comes. After your occasion, you simply return the dress and Best Dressed takes care of dry cleaning and all that jazz.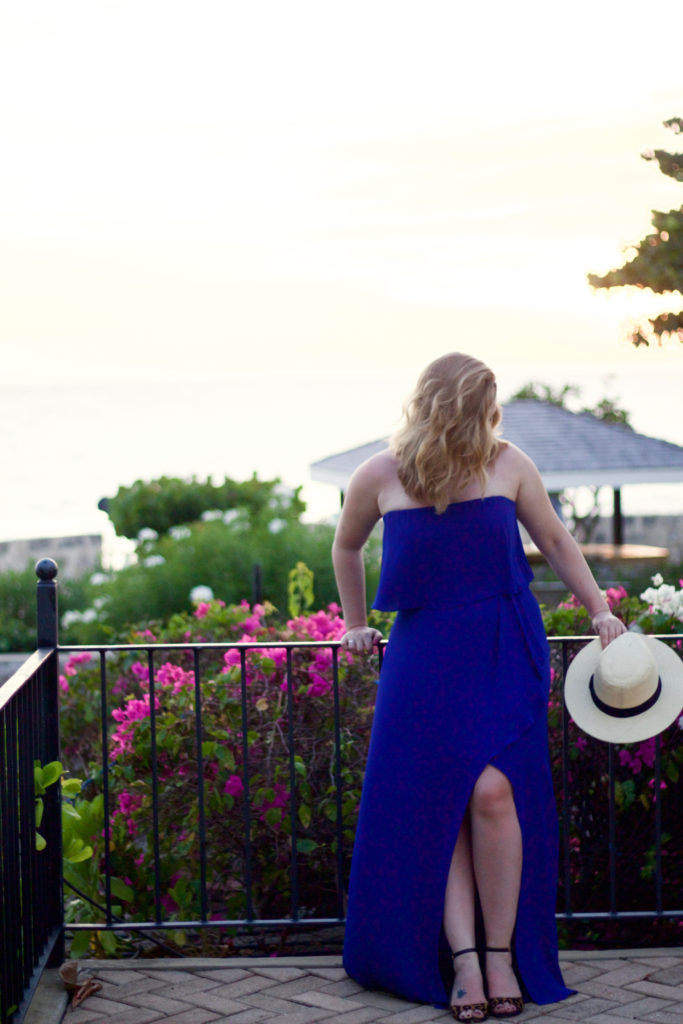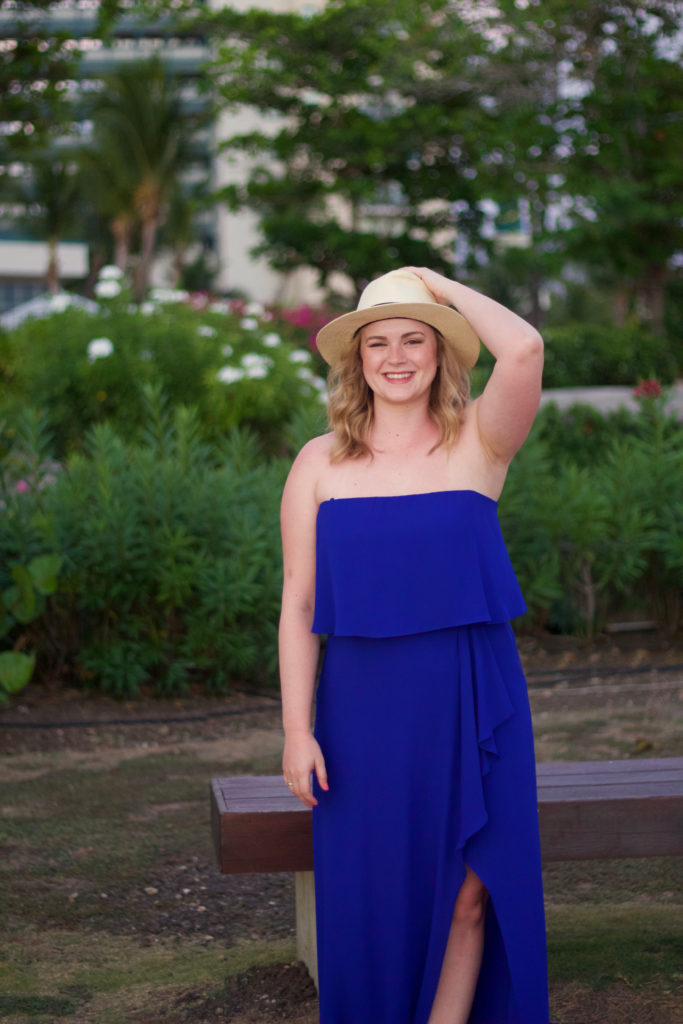 How amazing is that?! I've never tried Rent the Runway because I'm nervous committing to a dress I haven't tried on in person. Sizing varies so much brand-to-brand, and dress-to-dress from the same brand, so it's hard for me to pull the trigger online. I love Best Dressed's concept and imagine I'll be back for the never-ending wedding season sometime soon.
---