This is another one of my not-really-a-recipe recipes. It's right up there with my fave fall snack, winter oatmeal and healthy breakfast options. I whipped up this beet and feta salad for Thanksgiving, but it would make the perfect side dish for Christmas dinner as well. The festive beet red and mint green are the perfect companions to whatever else is on your table. Plus, at least one dish will be healthy!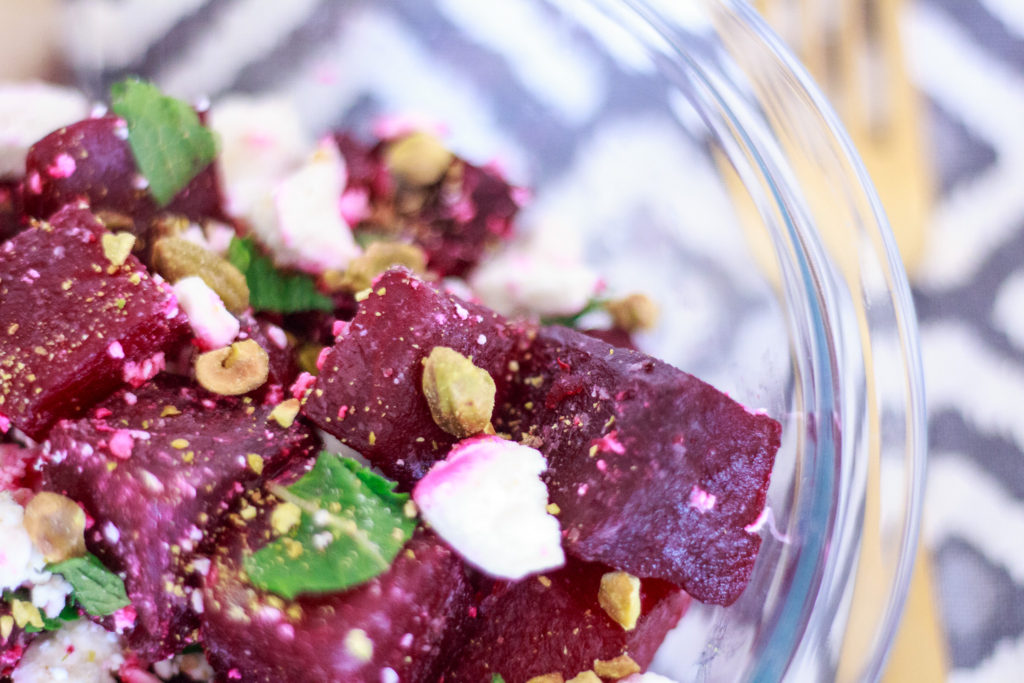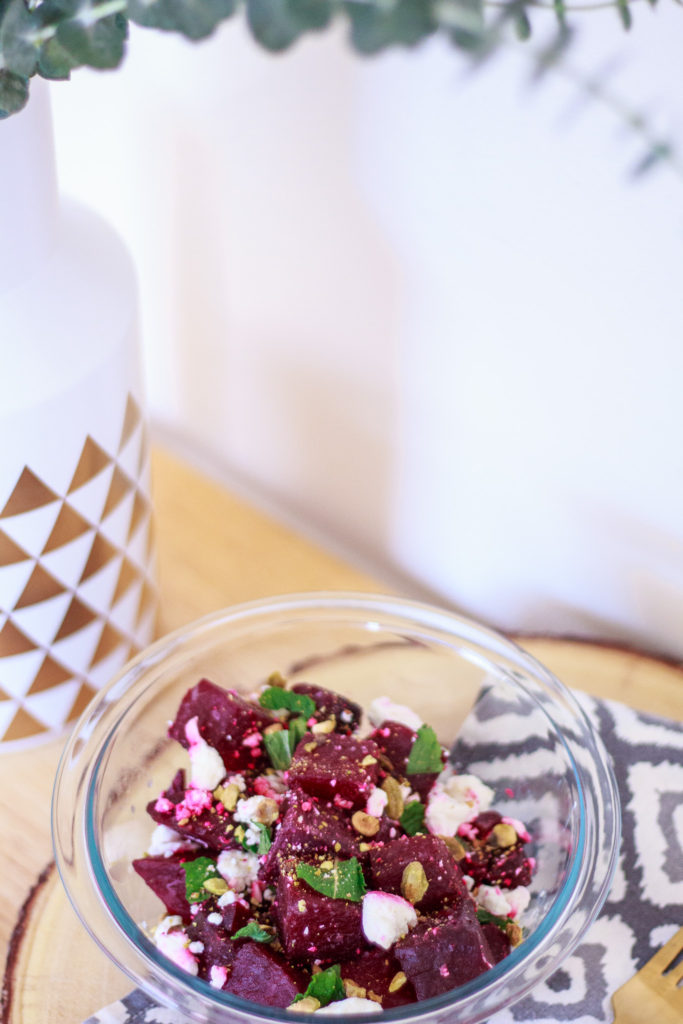 ---

Ingredients

---
3-4 large beets
1/2 cup of feta
1 sprig of mint
1/3 cup of crush pistachios
1 teaspoon of fresh lemon juice
1 tablespoon of olive oil
1 teaspoon of maple syrup

---

Directions

---
Preheat oven to 375 Fahrenheit.
You can be like me and take the easy way out — purchase pre-peeled and chopped beats — or you can do it the hard way. Either way, roast the beets for 45-60 minutes (until they are easily pierced through with a fork)
If they didn't come pre-peeled/chopped … do that now and let beets cool completely.
Once cooled, mix in feta, pistachios and chopped mint. Save a bit of each on the side for the end.
Mix lemon juice, olive oil and maple syrup into a dressing and pour over salad.
Top with the excess feta, pistachios and chopped mint for show.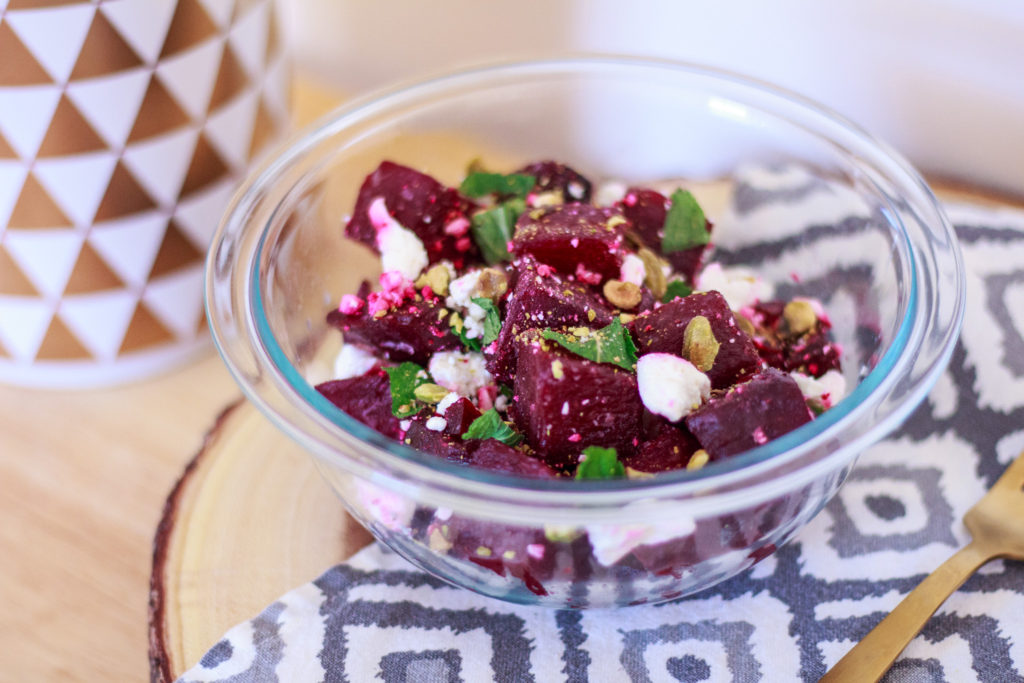 So there you go, my super easy not-really-a-recipe recipe for this beet and feta salad.