---
This post contains affiliate links
---
I'm a big casual dresser, if you haven't figured that out yet. And since I work in a very casual environment, there really is not much of a line between work wear and weekend wear. And just because it's the weekend doesn't mean you'll find me in sweats or yoga pants while out running errands. I'm believe that you can be both casual and chic, which means I'm big on stylish jackets and trendy shoes (like these Allbirds sneakers) paired with jeans and comfortable tops.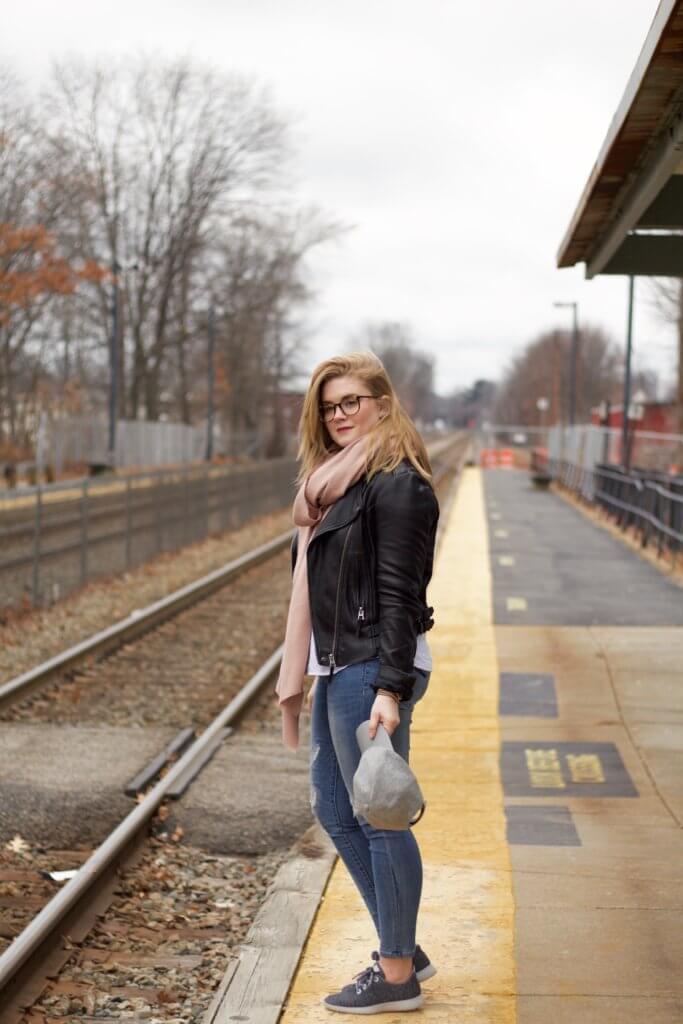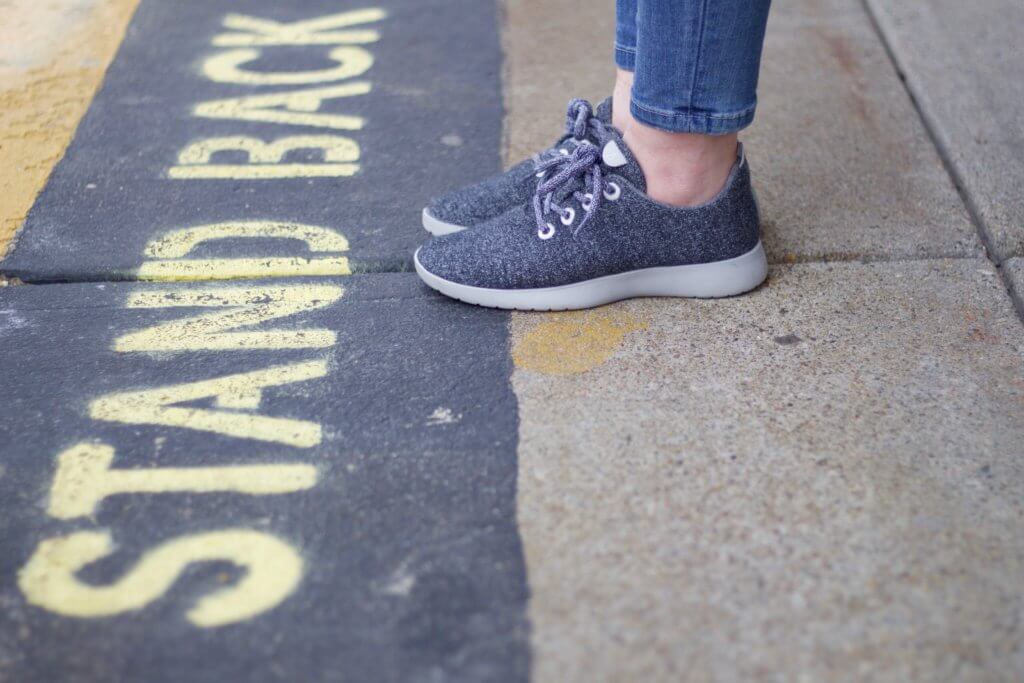 Jacket Lucky Brand | Blouse TJMaxx (similar) | Jeans Target
Sneakers Allbirds (similar) | Hat BCBG | Glasses Warby Parker
Watch Kate Spade | Bracelet c/o SailorMade | Scarf Zara (similar)
I treated myself to these grey Allbirds sneakers before Christmas and I'm so glad I did. They're made from wool, which means I can go sock-less without killing everyone's noses. In addition to being comfortable, they're also stylish and seem to pair with everything in my closet. Costing less than $100, they can't be beat and I might treat myself to another pair sometime this year. Only time will tell.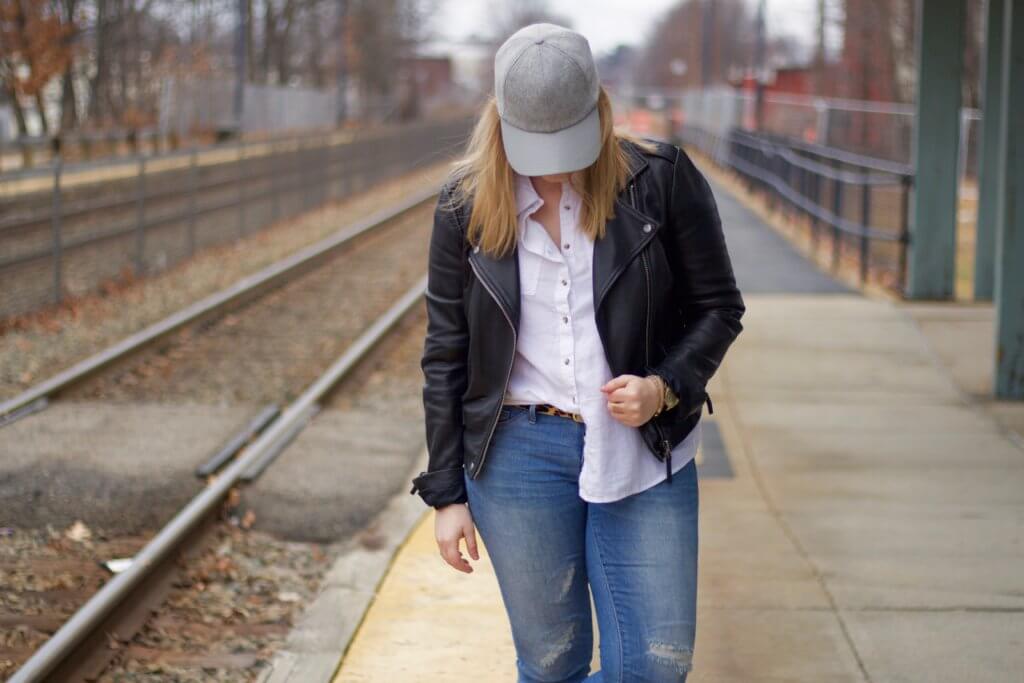 The moto jacket … can we have a moment of silence for this piece of beauty. It's actually a controversial item in our household. My boyfriend hates it but it always makes me feel fabulous, so he just has to deal. It goes with everything and makes me look like the badass I am most definitely not. Topping my outfit off with a baseball cap allows me to skip washing or styling my hair on the weekends, which is always a must.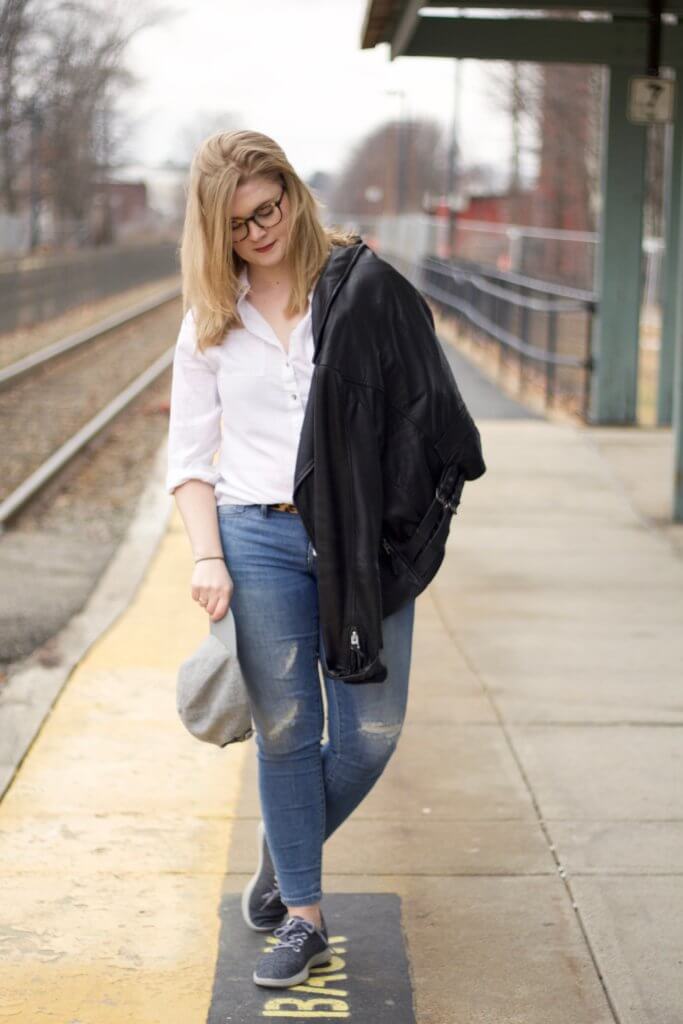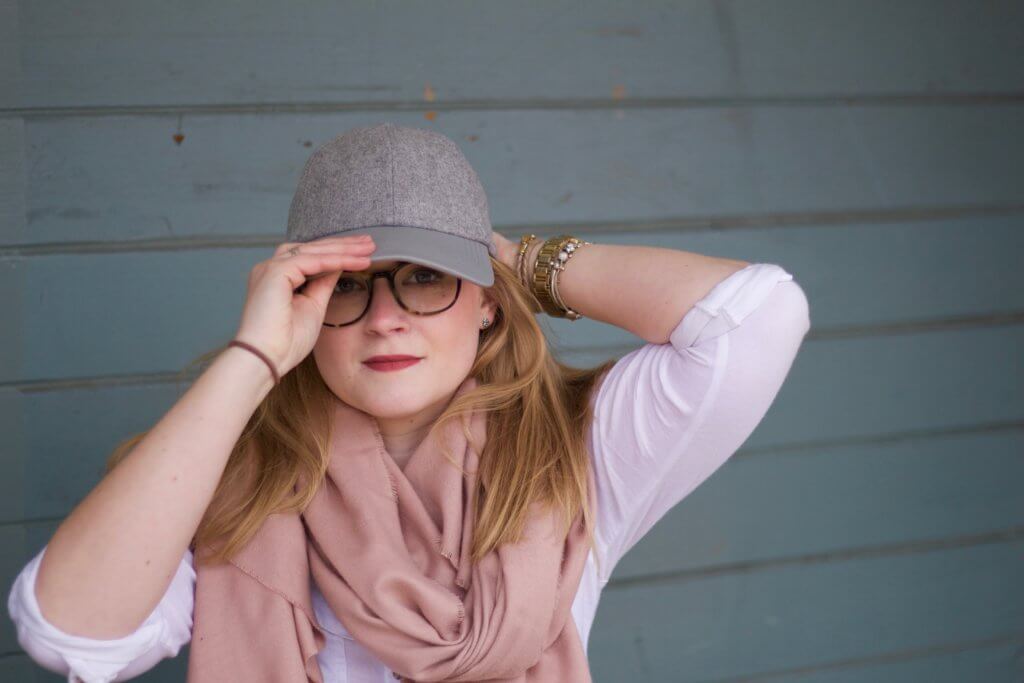 And before we go, I was wondering if you noticed anything different about me. Yep, this is the first post in which I'm wearing my fancy Warby Parkers. I'm a (very little) bit near sighted, so I use that as an opportunity to wear the Durands whenever I think they work with my outfit. Yes, I know, that's absurd. It's just the life I live.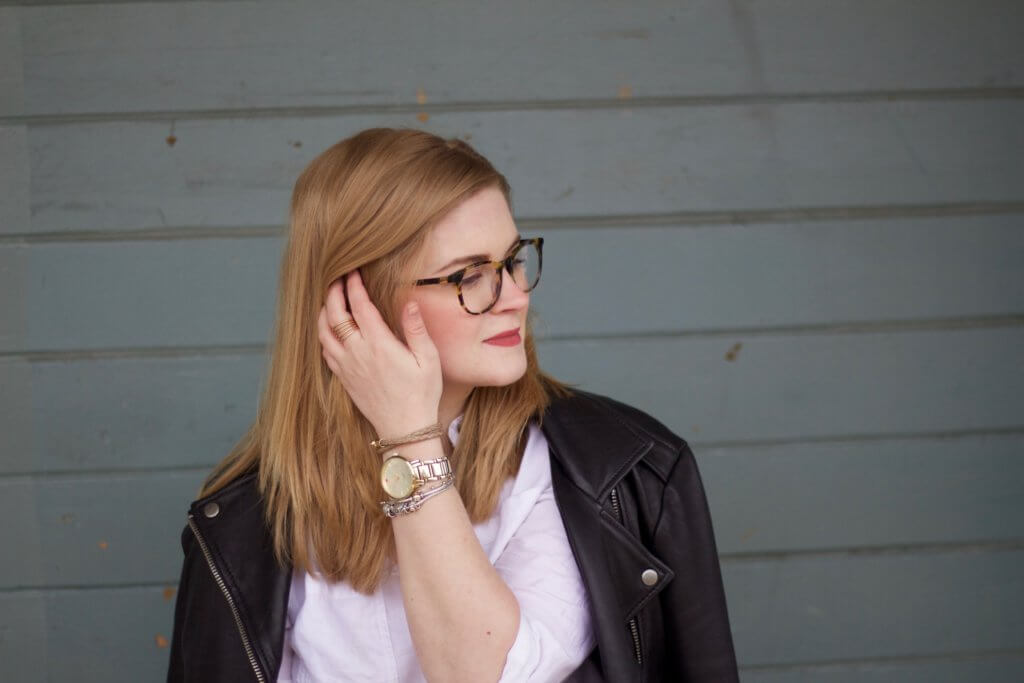 ---

Shop the Post

---
---