First off, let's give a huge birthday shout out to Tess of Sequins are the New Black because she's a badass bitch and because I stole this post idea from her. Yesterday was her 27th birthday so she shared 27 facts about her interesting self. Check it out.
Since I'm short on content and love to talk about myself, I figured I'd do the same in honor of my recent 29th birthday. I can't promise they'll be interesting, but here we go – 29 random facts about me.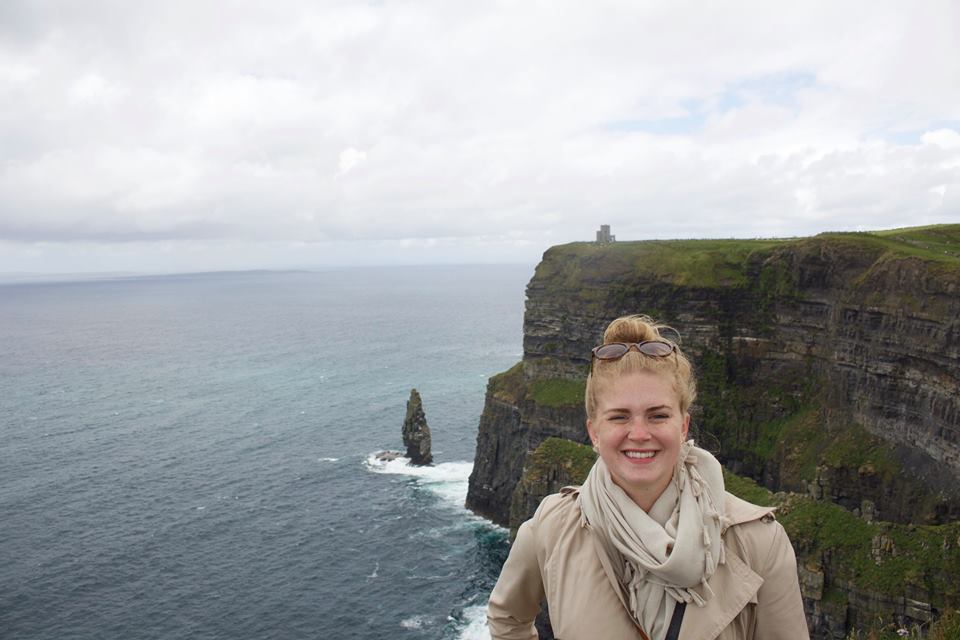 ---

29 random facts about me

---
I am the second oldest of seven children. Yes, we all have the same parents and no, there aren't any twins. I have five brothers and only one sister. There is 14 years between my oldest brother and my youngest brother, and my sister is nine years younger than me.
We were living in Berlin when the Berlin Wall came down. There is a photo somewhere of baby me at the celebrations and we have a piece of the Wall somewhere.
I was in a plane circling lower Manhattan over the Twin Towers waiting to land when the first tower was hit on September 11th. I feel very grateful that we were safe and were able to leave the city before everything locked down.
My favorite animals are pigs. I don't really know how it started, I just think they are so cute. I hope to one day have a pet pig. #agirlcandream.
I fucking love moss. I don't know why, I just love it. I want to spend my days laying in a patch of dense, moist (gross word, I know) moss under a giant weeping willow. Again #agirlcandream
I love climbing trees. It's what I did as a child to get away from my siblings and have some me time. And if that tree is covered in moss, that's a double whammy.
I LOVE the smell of coffee but HATE the taste. I can't even stand coffee ice cream or mochas.
I work in marketing for an advertising technology company. Until I was about 15 I wanted to be a primatologist like Jane Goodall. I watched a documentary on veterinary school that showed a horse surgery to prepare for my future career. It was disgusting and that's when I decided I wasn't cut out for that. Looking back on it, I'm not sure how the two are connected, but oh well.
If I had to have a second career in my life, I think I would go back to school to become a psychologist or teacher. That seems like a lot of work, so I'm in no rush to change careers just yet.
If I could be barefoot all the time, I would be.
I did gymnastics growing up, stopped when I was 16 due to a back injury and then coached until I was 19. I miss the sport and wish I could attend some adult classes in order to relearn all of the skills I've lost.
I've fractured both of my wrists and sprained both ankles multiple times. Once I even sprained both ankles at the same time. Woopsies.
I moved to Boston 11 years ago for college and haven't left. There was a period a few years ago when I desperately wanted to move, but I've gotten over that phase and feel settled now. I'd still like to live at least one other place in my life, but I don't feel the rush like before.
When I was in elementary school I couldn't say "four" – I always pronounced it "fur." I remember laying in bed at night practicing the correct pronunciation.
I was raised Roman Catholic but now associate as atheist. I still find religion very interesting and love to talk about it with others even though it doesn't work for my life.
I didn't go to my first concert until I was 24, which according to everyone I know is really late. My first concert was Edward Sharpe and the Magnetic Zeros. I just purchased tickets to see Hanson this October, which is a childhood dream, and I can't wait. I just know it's going to be magical.
My favorite dessert is flan but I don't get to have it too often. If you know a good place in Boston, send those recommendations my way!
I used to pluck my sister's unibrow in her sleep when we shared a room. Totally not creepy at all ….
I was on the Ballroom Dancing team first semester my freshman year at BU. I didn't keep up with it because there weren't enough guy partners for all of us, but I would like to take some classes again.
I went to Boston University and majored in advertising. I knew I didn't want a school in a small college town or one where the school was everything. I loved going to school in a city where there were other places to go and things to do.
I went to three different high schools, and no, I didn't get kicked out of any of them. Freshman year was a private school I didn't care for, so I went back to my town's public school sophomore year. Then my family moved to Michigan the summer before junior year, where I finished out the last two years of my high school career.
I've lived in Virginia, Germany, West Virginia, Connecticut, Michigan and Massachusetts. It blows my mind when I meet people who have had the same friends since birth and their parents still live in the house in which they grew up.
I was so sad after my fourth brother was born because I still didn't have a sister, so my parents let me get a girl dog. Her name was Patches and she was a way better sister than my real sister. JK. Hiiiiii if you're reading this.
My favorite ice cream is mint chocolate chip. The green kind, not the white kind. I SWEAR they taste different.
I hate the feeling of flour and chalk. Even thinking about touching either gives me the shivers.
My favorite color to look at is cerulean, but 90% of my clothes are neutral shades. And about 99% of my shoes are leopard print … which is 100% a neutral.
San Francisco has no appeal to me. I feel like I'm the only person in the US who isn't obsessed with the city. I've heard all of the reasons why I should love it, but I just don't understand the obsession.
Despite growing up in a large family, I have no desire to have a large family of own. If/when we decide to have kids I want two.
I have a weird photographic memory with clothing for special moments in my life. I still remember what my best friend was wearing when we met in 7th grade (she would kill me if I explained what it was), what I was wearing when I met my boyfriend and what he was wearing as well.
There we go, some random facts about me. I know the world was dying to know.
---