---
Lark Hotels provided me with a complimentary stay. All opinions are my own
---
The other week my arch nemesis sister and I headed north for 24 hours in Salem, MA. We ate, toured and shopped our hearts out, but one of the main highlights of the trip was our stay at The Merchant Salem. I teamed up with Lark Hotels to experience The Merchant, their first Salem location, and share my thoughts with you lovely readers. And boy, do I have some serious thoughts!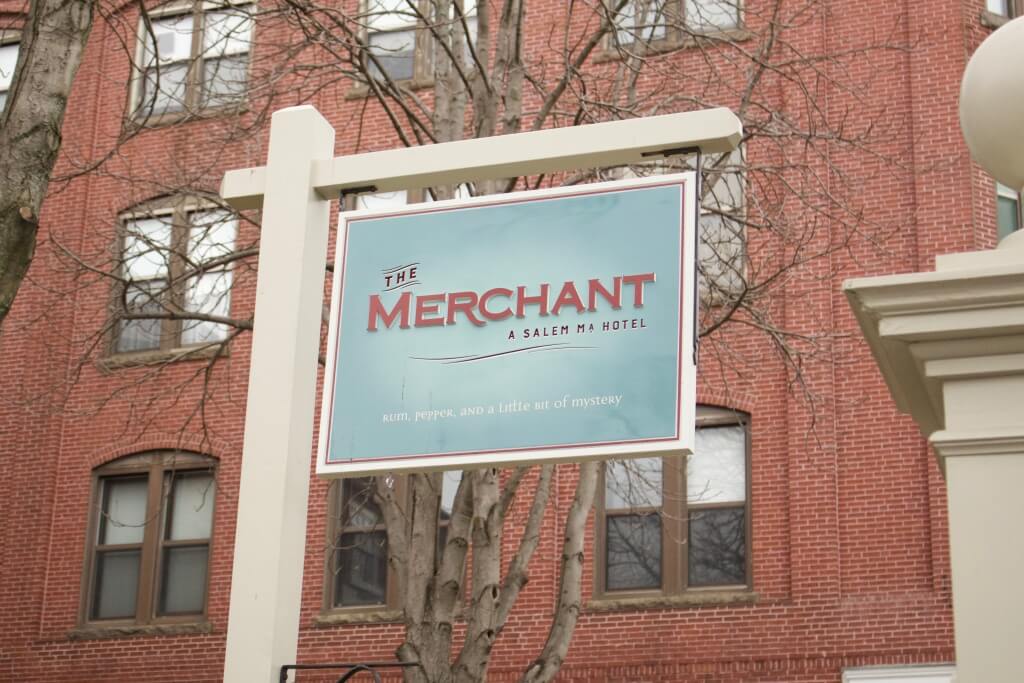 Upon walking up, you'll notice that The Merchant is not a typical hotel. Like the rest of the Lark Hotel locations, The Merchant is a small boutique hotel that values design and comfort over cramming as many customers into a building as possible.
---

The History

---
Plus, it boasts some serious history. First built in 1784, The Merchant was originally home to Joshua Ward, Salem's richest sea merchant. Prior to Ward's home, the plot of land also once held the home of Sheriff George Corwin who played a major part in the tragic with trials of 1692. There is the rumor of a few ghostly guests, if you're into that, but we didn't experience anything supernatural, so no need to fret if you aren't. I'm no historian, so if you want to learn more, you can read on here.
---

The Decor

---
Once you step inside, you'll be greeted by some seriously gorgeous and fun interior decor that would make HGTV jealous. I don't know how the interior decorator did it – there are so many colors, patterns and textures in each room, but none of them clash. They all work together perfectly and make my own design efforts feel seriously lacking.
I was so busy admiring everything that I forgot to take entryway photos until after the sun went down, so I apologize for the less-than-perfect snaps above. They get better, I promise!
When you check in, take a moment to look at all of the little touches in the entryway and sitting room, which I think is my favorite space in the building. The rich blues and purples make the room beyond comfortable and inviting. It's hard to pry yourself away and explore outside.
---

The Guest Rooms

---
The Merchant boasts 11 guest rooms, each almost more gorgeous than the last. We were lucky enough to stay in room #4, which overlooked Washington Street and the sights of downtown Salem. With four large windows, our room was filled with insane natural light and lovely views.
Just like every other room, we had a LED Smart TV, free WiFi, a seating area, USB ports for charing all of my devices and a gas fireplace. I wish I could have taken the gas fireplace with me – nothing is more luxurious and relaxing than binge-watching reality TV while in bed next to a gas fireplace. It's made even more romantic when you're sharing a bed with your sister. #livinglarge.
Each bathroom has a heated floor, which I was excited to use but too technologically challenged to figure out. I didn't want to bother the staff so late in the evening, so I went without, but I'm sure the heated floors are amazing.
Our room was so much more spacious than I expected and just as gorgeous as the rest of the hotel. If I could move right in, i absolutely would.
---

The Service

---
The only thing more beautiful than the decor at The Merchant was the staff. Leah, who checked us in, was so welcoming, friendly and helpful. Along with your room keys, you'll be handed an iPad equipped with recommendations on what to do, see and eat while in town. It's little things like that that set The Merchant apart from the large chain hotels out there.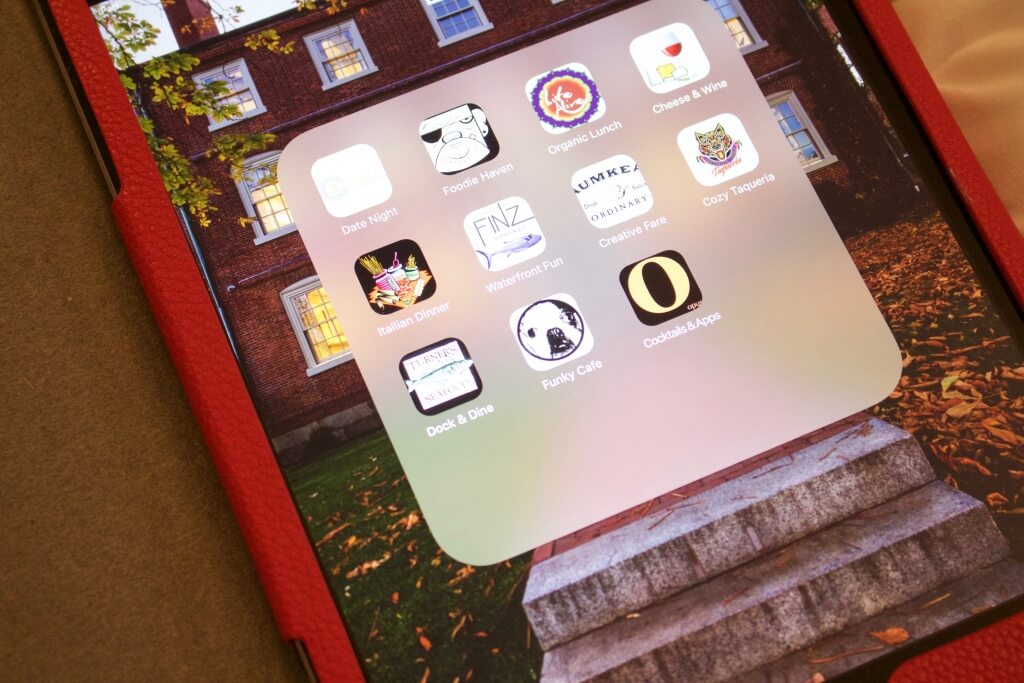 What The Merchant lacks in a few amenities (on-site parking and restaurant) they make up for in options. You'll be provided with a free parking pass to use at the lot one block away. You can park in the driveway while dropping your bags and checking in and then move your car for the night. It's not ideal, but it's easy and free, so a good compromise given that Salem is starved for parking.
The Merchant also doesn't have an on-site kitchen or restaurants, which means you won't have room service. However, there is a small pantry with complimentary drinks and snacks available 24 hours a day. Plus, they provide you with gift certificates for breakfast at a local cafe, so free breakfast for everyone! Like the parking, it's not perfect but The Merchant goes above and beyond to deliver an amazing guest experience.
I do not have enough positive words to describe my stay at The Merchant and the Lark Hotels team. I can't wait to visit again, check out the next Salem location when it opens and explore Lark locations in other cities. Thank you again to the folks at Lark Hotels for hosting me and my sister.
---
Tell me: What do you think of The Merchant?
---