---
The granola was a complimentary press sample from She is French. All opinions are my own
---
Happy Boxing Day, ladies and gentlemen. I hope you and your loved ones had a fabulous holiday weekend, regardless of how or what you celebrate (or don't). I know the holiday season can be filled with delicious temptations – chocolates, candies, hearty meals – and maintaining your regular healthy diet can be tricky. This year, my brother and his family sent us a large box of candies from Europe, so obviously we ate it all.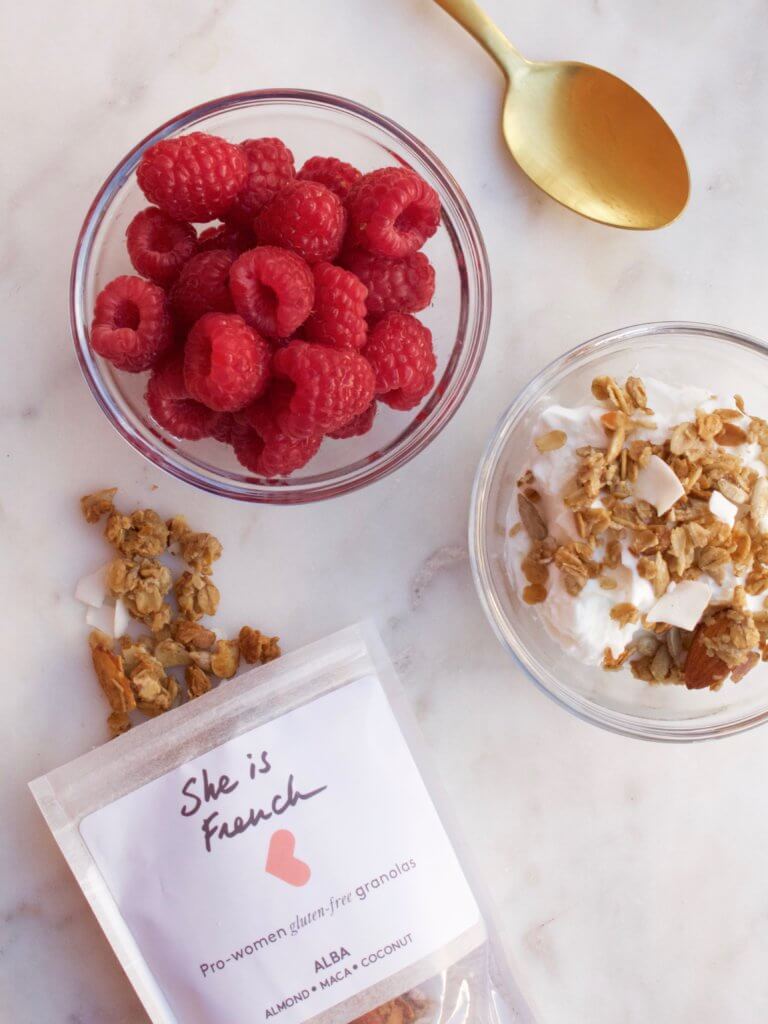 With 2017 just a few days away, I'm trying to ease back into my normal eating routine and incorporate healthier meals back into my diet. And what better way to start than with breakfast, the most important meal of the day. Not only is breakfast important, but it's also my favorite. Sure, I love hearty omelets and sweet pancakes, but I also love healthier options like oatmeal and avocado toast. Another healthy breakfast I love but haven't had in a while is greek yogurt with granola and berries.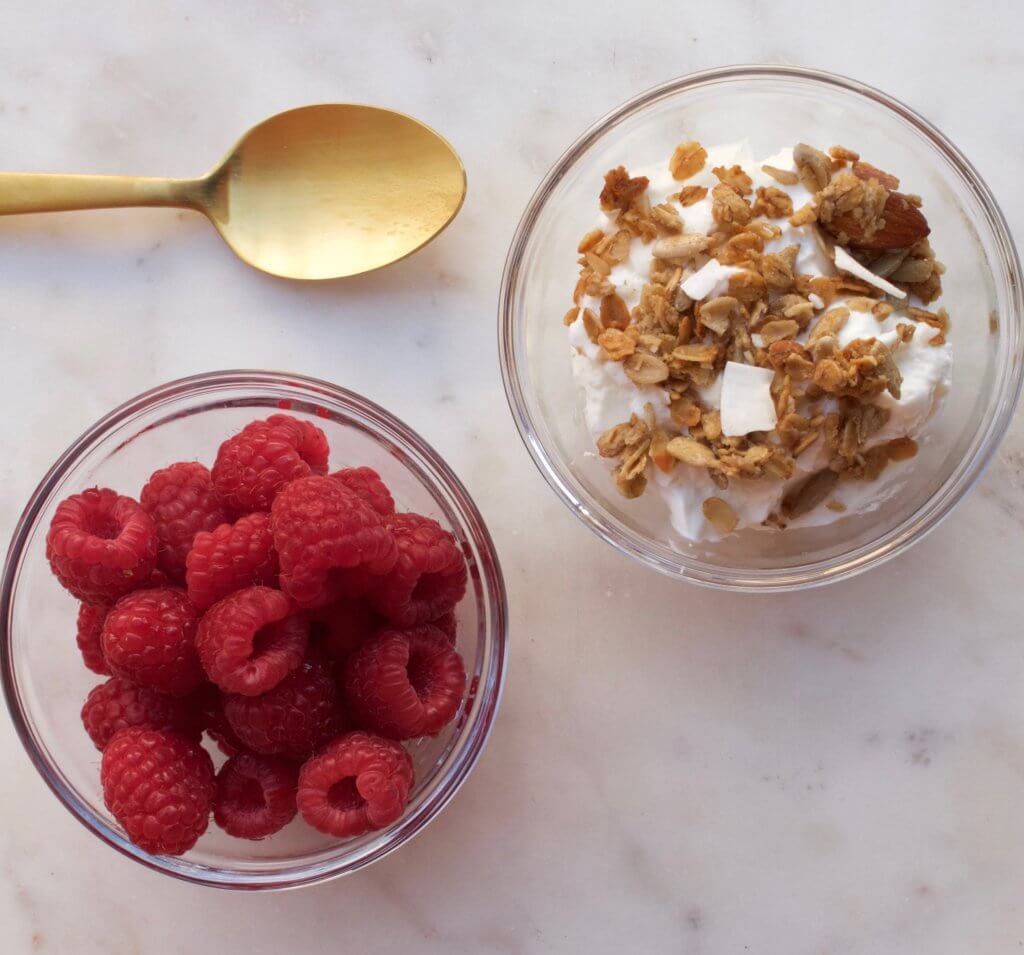 Well, that has changed and my healthy breakfast parfait of sorts is back in my rotation. I prefer Fage 2% plain yogurt topped with fresh berries (raspberries are a favorite) or pineapple and some crunchy granola. You have to be careful with granola, though, as a lot of options can be loaded with sugars, making them not as healthy as you would think. Enter She is French granola, which are all gluten-free and rich with important ingredients for women.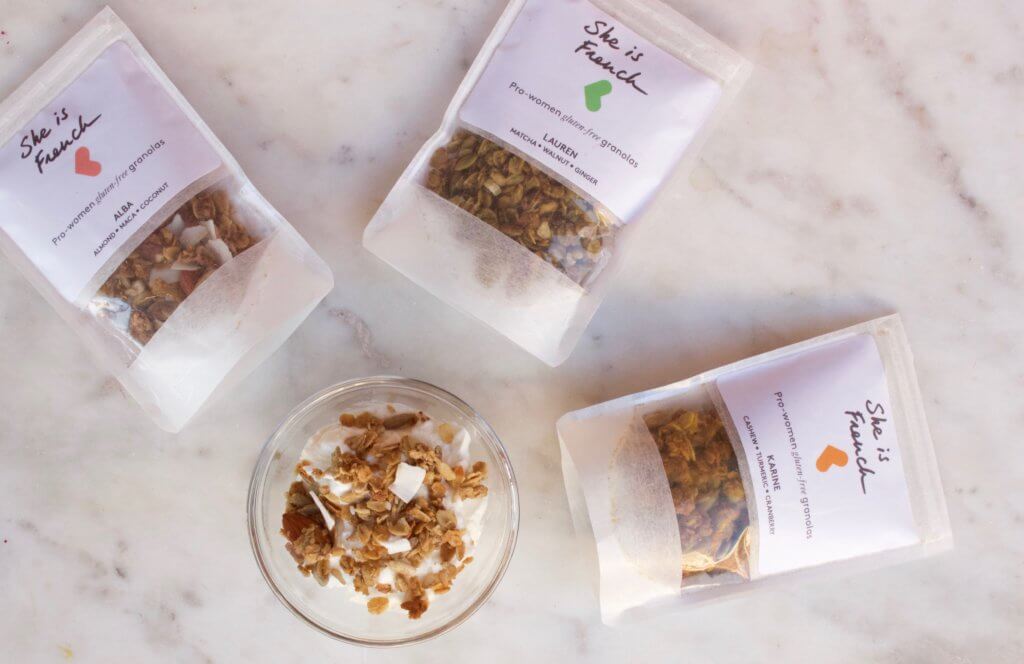 She is French comes in three unique flavors – Alba (Maca Almond Coconut), Lauren (Matcha Walnut Ginger) and Karine (Tumeric Cashew Cranberry). All three flavors have the same base – gluten-free oats, extra virgin olive oil and raw honey. My favorites are Alba and Karine, and if I'm being honest, I don't love Lauren. The only reason, though is because I hate Matcha. I made a friend who likes Matcha test out Lauren, and she swears it's delicious, so you should take her word for it, not my biased opinion.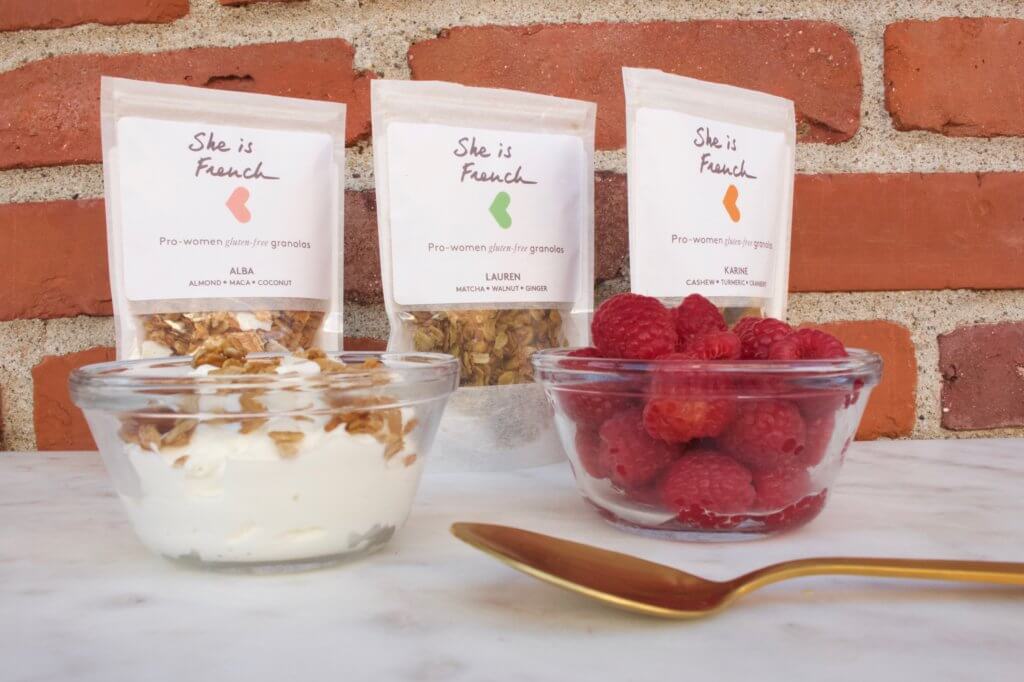 I've been eating my She is French granola with yogurt for breakfast and on it's own as a snack over the past week and the only thing that will stop me is the looming bottom of the bag.
---