---
Some of the products and/or services mentioned were complimentary
---
Let's be real, ladies, PMS can sometimes be worse than your actual period. The bloating, fluctuating hormones and cramping can really cramp your style. Pun intended. And during this time, it can be really, really tempting to reach for all of the junk food and eat it in bed while binging on Netflix.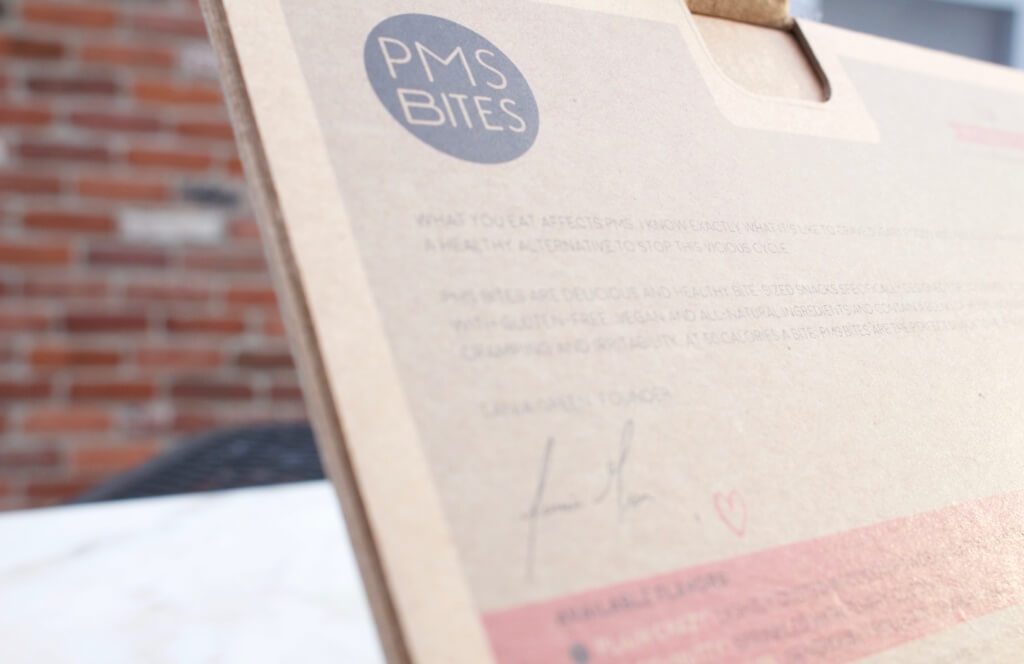 However, because studies have shown a direct correlation between blood sugar level imbalances and PMS symptoms, sugar is the last thing we need to be reaching for even though our cravings are through the roof. It can be hard to balance your urge to stuff your face with all the snacks and your desire to remain healthy all month. That's where PMS Bites comes in to play.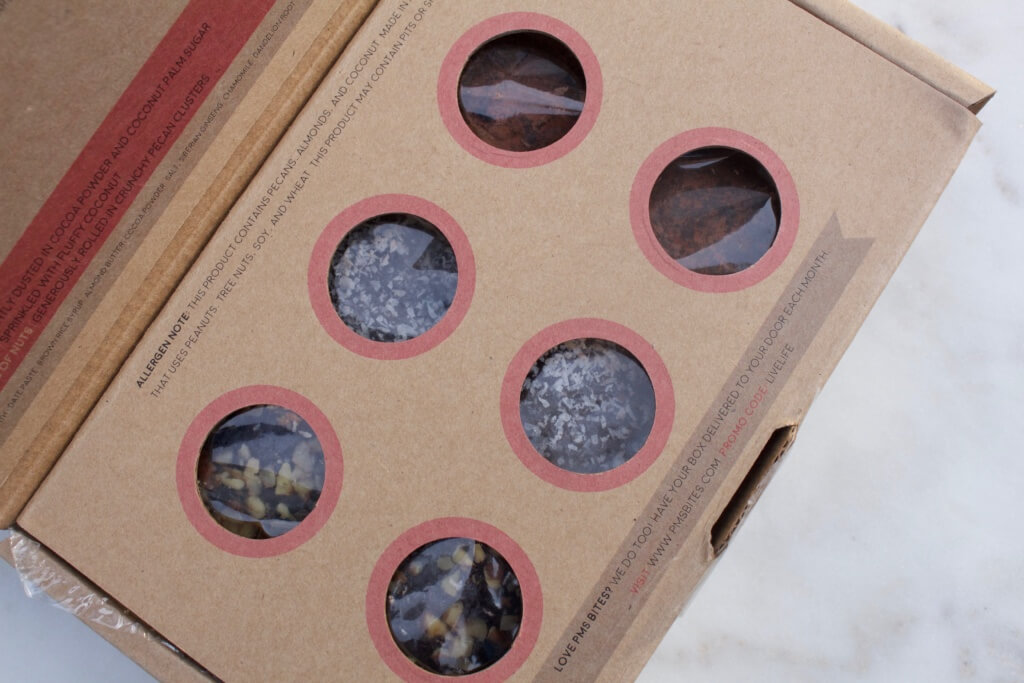 PMS Bites are little balls of heaven that contain gluten free, all natural, vegan ingredients and herbs that are known to help reduce PMS symptoms. PMS Bites are made from a variety of ingredients ranging from dates (love them!) and almond butter to dandelion root and chamomile. You can read the full ingredients list here.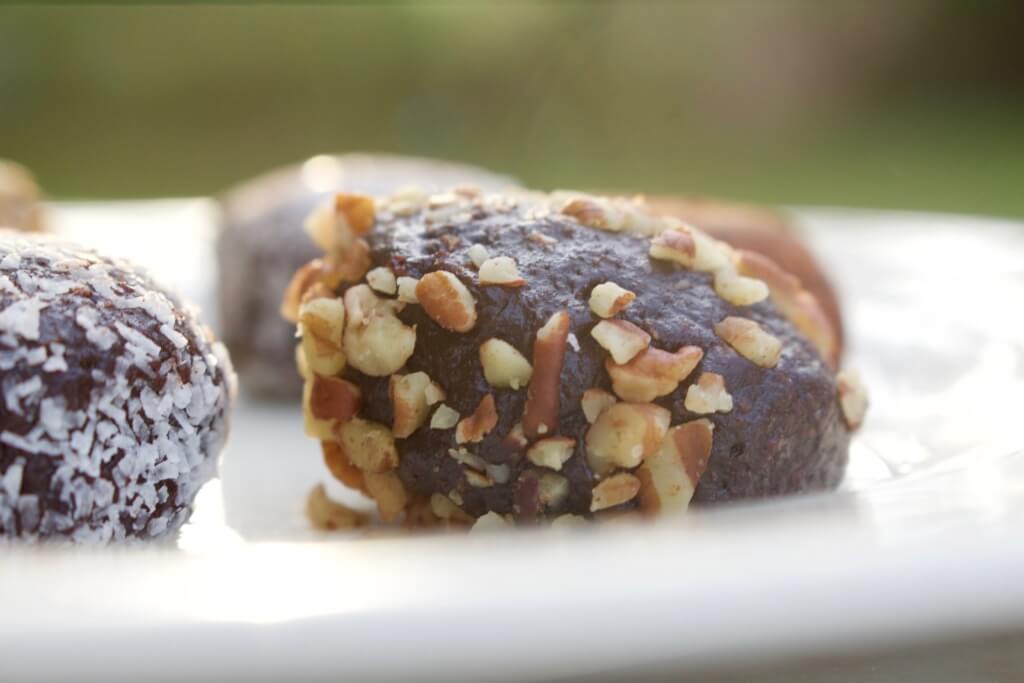 But we know no matter how healthy something is, we'll only "indulge" if it tastes good too. I'm here to put any worries you might have had at ease. PMS Bites don't taste like you're gnawing on a dandelion root. Instead, they are rich and satisfying while packing a powerful herb-filled punch. You're more than welcome to gnaw on a dandelion root while you're PMSing, but I think this might be a bit more enjoyable. But what do I know?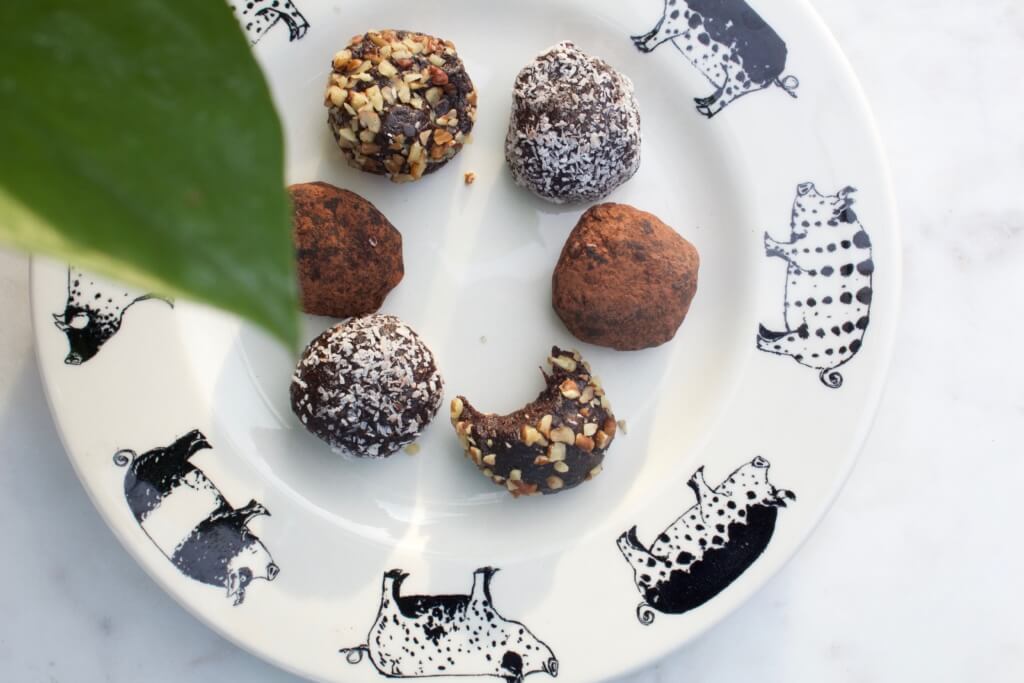 You can purchase six PMS Bites at a time — a package of one flavor or a variety pack with two of each of the three flavors. My personal favorite is CocoNutty, but all three flavors are delicious. You can even subscribe for a monthly delivery every 30 days. It's like Birchbox for your PMS. It doesn't get much better than that!
---
Tell me: Have you tried PMS Bites before?
---