---
Affiliate links are used in this post
---
I have a leopard addition. I own five pairs of leopard shoes (these being my most recent purchase), a leopard belt and now I am the lucky owner of this jazzy leopard sweater. I saw it at the J.Crew Factory store in Wrentham and couldn't pass it up. How could anyone say no to such a fabulous leopard sweater?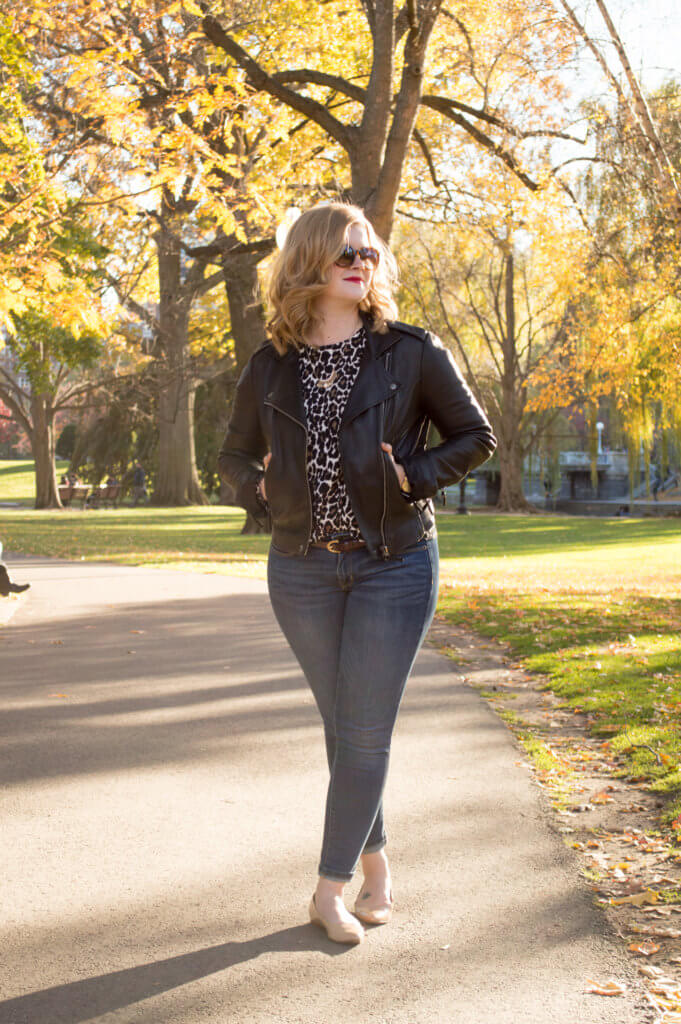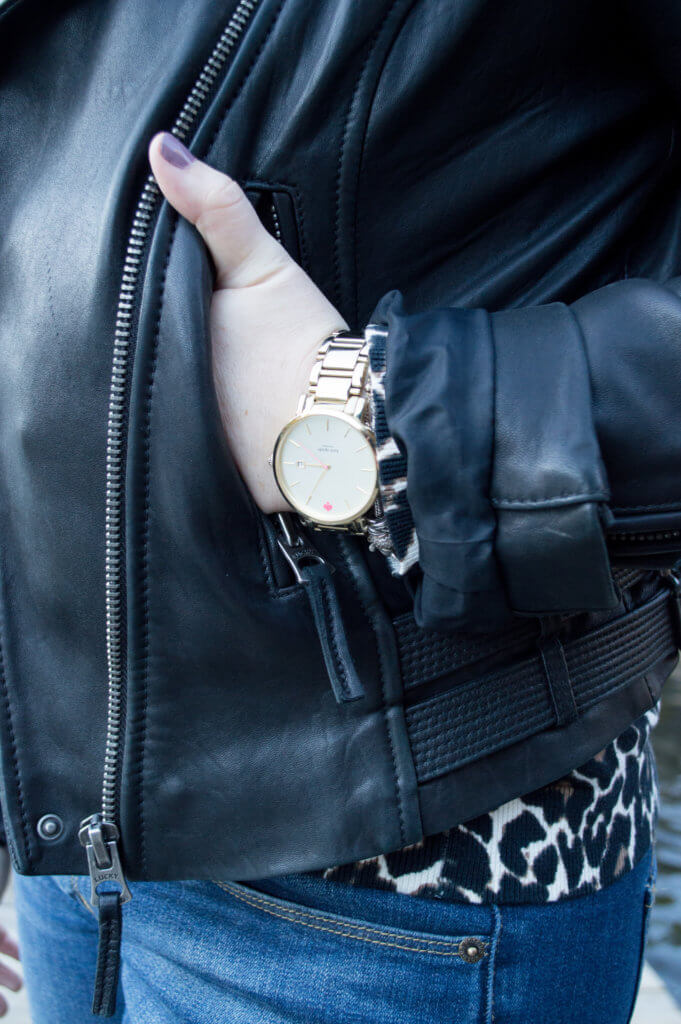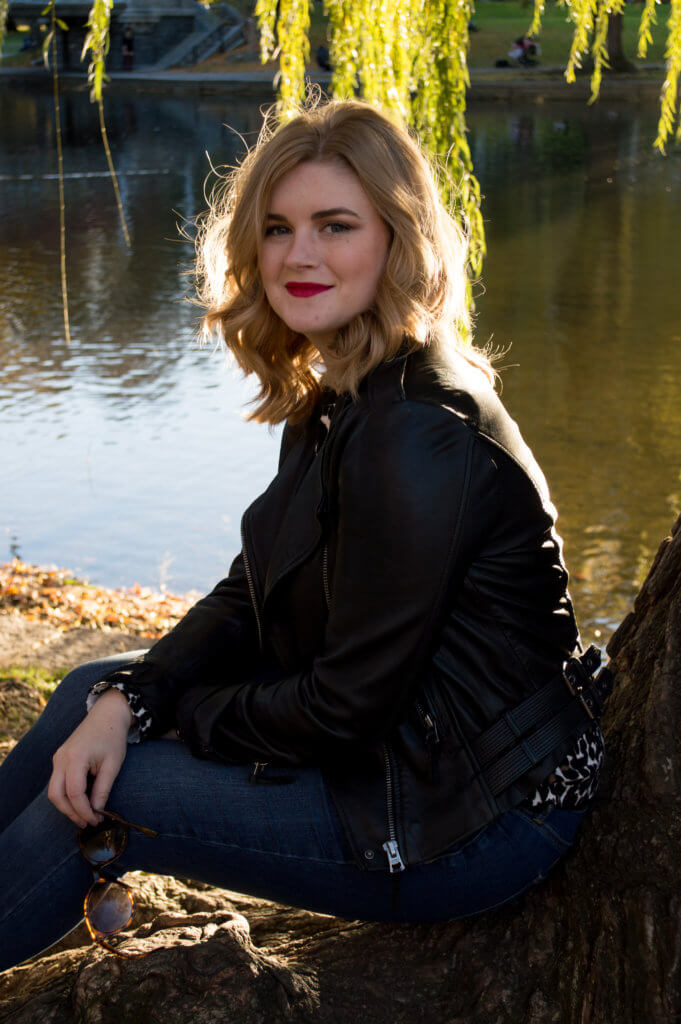 As excited as I was to come home with such a hip new item, I wasn't totally sure how to style it. I didn't want to go overboard and end up looking like an episode of Animal Planet. On the other hand, I didn't want my outfit to be underwhelming. So, I stuck to a few rules that (at least I think) resulted in a great outfit.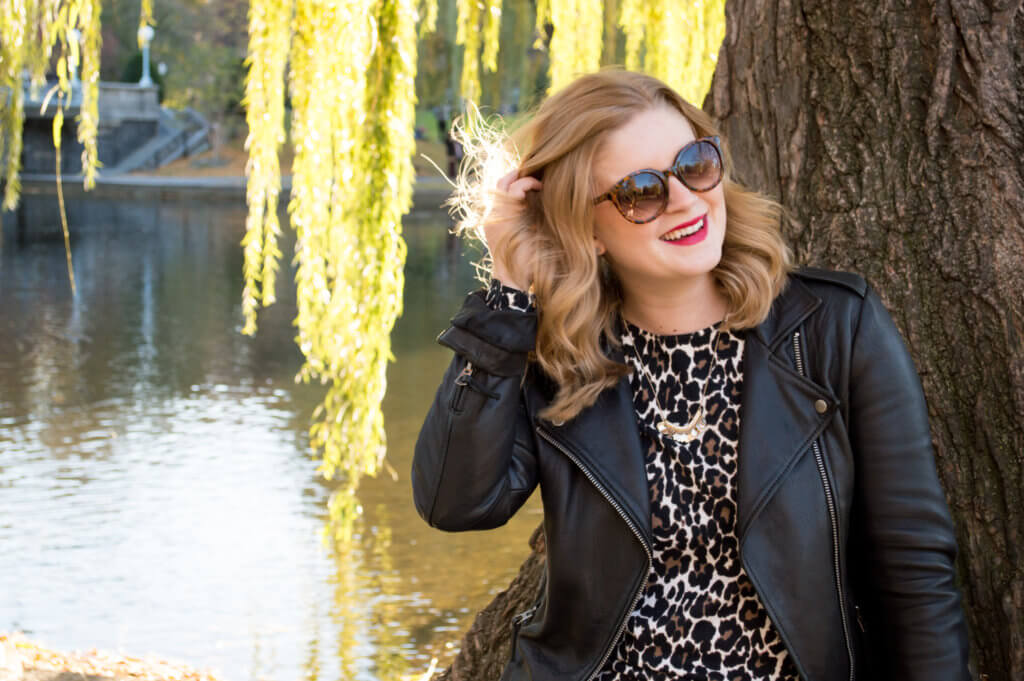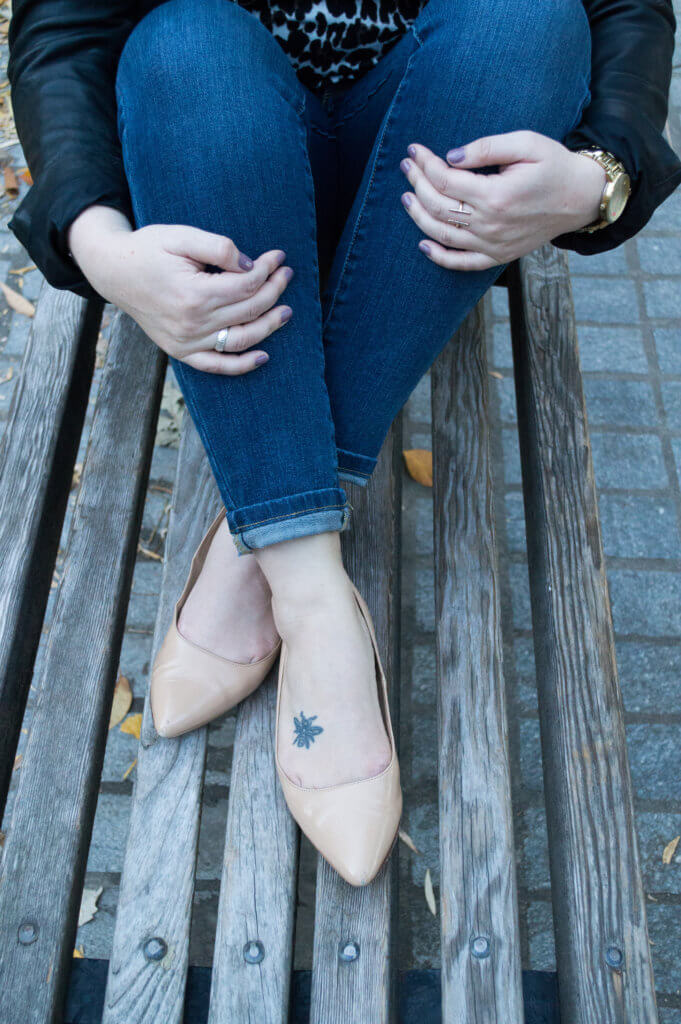 Sweater J.Crew Factory | Jacket Lucky (similar) | Jeans Target
Necklace Primark (similar) | Shoes Cole Haan (similar) | Watch Kate Spade
---

Streamlined color palette

---
Rather than wear all the colors of the rainbow, I stuck with black and nude … well and my blue jeans … for my color scheme. The black matched the spots on the sweater and the nude flats didn't compete to stand out. For a fun pop, I wore a classic red lip that complimented the colors in the sweater.
---

Simple accessories

---
Instead of reaching for one of my favorite statement necklaces, I stuck with my classic gold watch and a delicate gold necklace. They added an extra dimension to my outfit without overwhelming the pattern.
---

Own it

---
Sure this might be a cop-out, but if you're going to wear a leopard sweater you need to just own it.
Photos by Madeline Heising
---
Tell me: Would you wear a leopard sweater?
---