Love summer, Fridays and free things? Then do I have something for you, my Boston friends! This year marks the 8th Annual Highland Street Foundation's Free Fun Fridays. It's exactly what it sounds like – free access to attractions around the city each Friday so you can #SeeMoreSummer.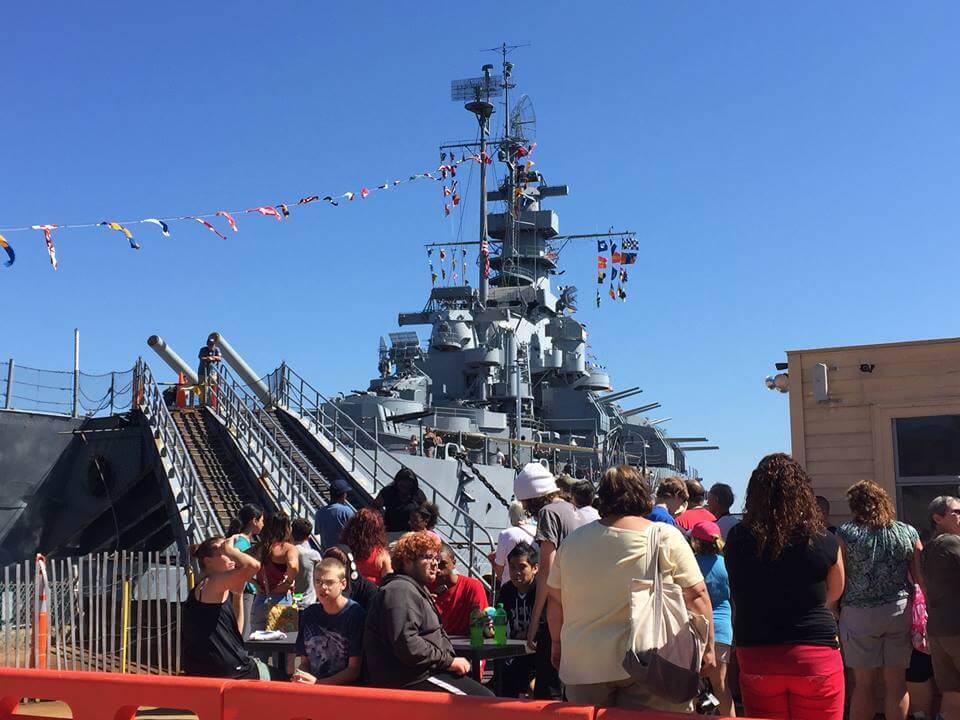 Highland Street Foundation has partnered with 80 different cultural institutions across Massachusetts to offer free admission to varying museums, zoos, and gardens every Friday from June 24 to August 26. From Battleship Cove and the MIT Museum to the Museum of Fine Arts and The Greenway Carousel, there is something for everyone regardless of age to enjoy this summer.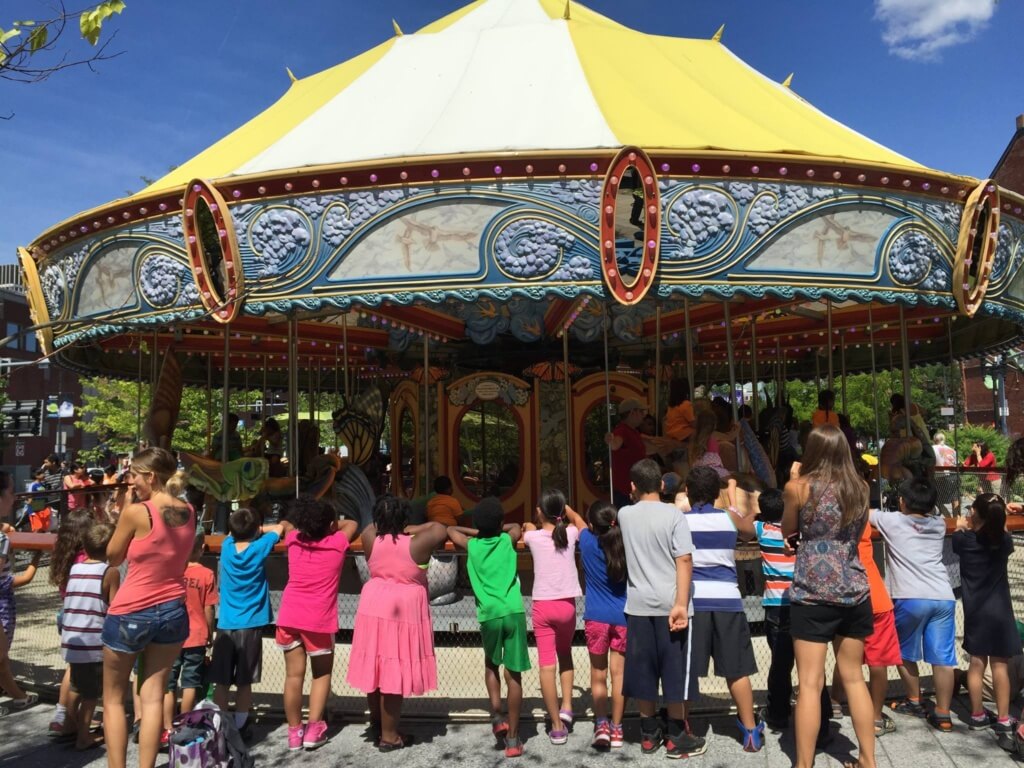 Check out the calendar of events below to find out which eight sights are open on each of the 10 Fridays during Free Fun Fridays. Plus, you can always learn more on their site, Facebook page or Twitter account — the internet is full of so much knowledge. Then, get out there and #SeeMoreSummer!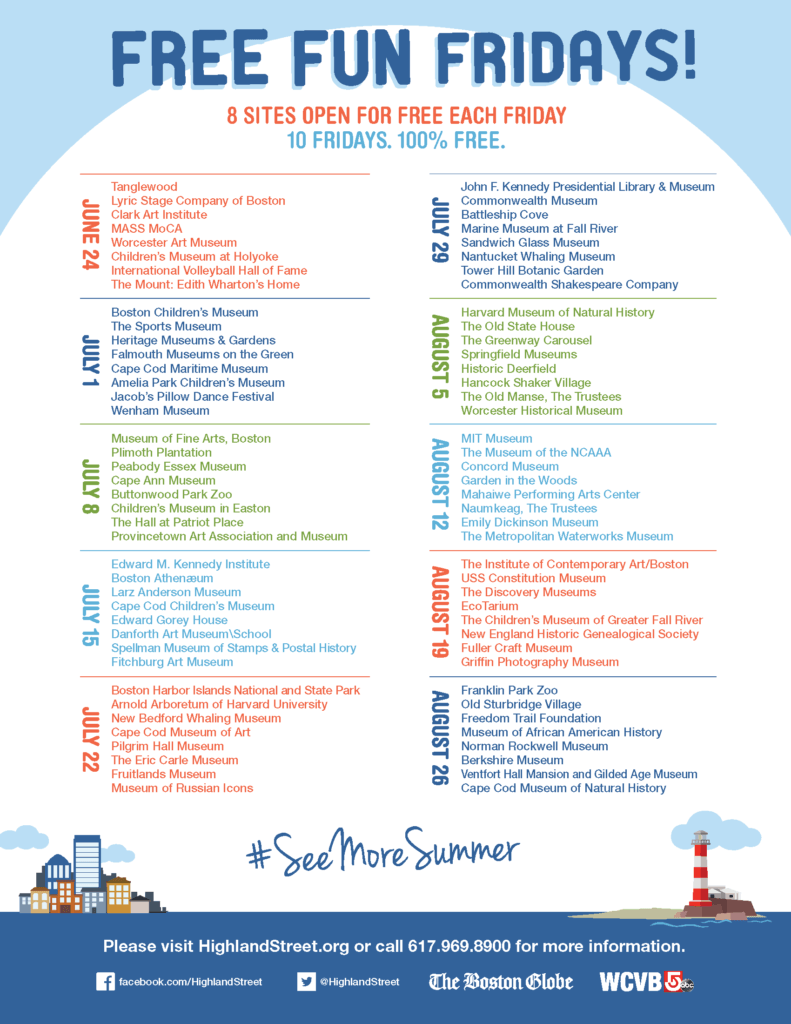 ---
Will you take advantage of Free Fun Fridays?
---