Growing up I used to cook a lot because I enjoyed it. Now I mainly cook because I have to, and I use "cook" very liberally. That mainly means grilling up some pre-marinated meat steaming veggies. The end, meal "cooked." Most of it is laziness and part of it is because I hate my kitchen, or at least that's what I tell myself. One dish I've been prepping from scratch recently is this easy mango salsa recipe.
I first prepared it while in Hawaii in January to serve with salmon, and I've been making it every couple of weeks since. As the title explains, this mango salsa recipe is very easy to whip up. Plus, it's delicious and healthy. I serve it either with grilled shrimp or with the chips of my choice that day. I haven't tried this in a while, but I used to eat it with chicken quesadillas too, so I imagine it's still a tasty combo.
---

Ingredients

---
2 mangos
1/2 bell pepper (I prefer red, but any color will do)
1/3 cup diced red onion
handful of cilantro
1/2 lime – squeezed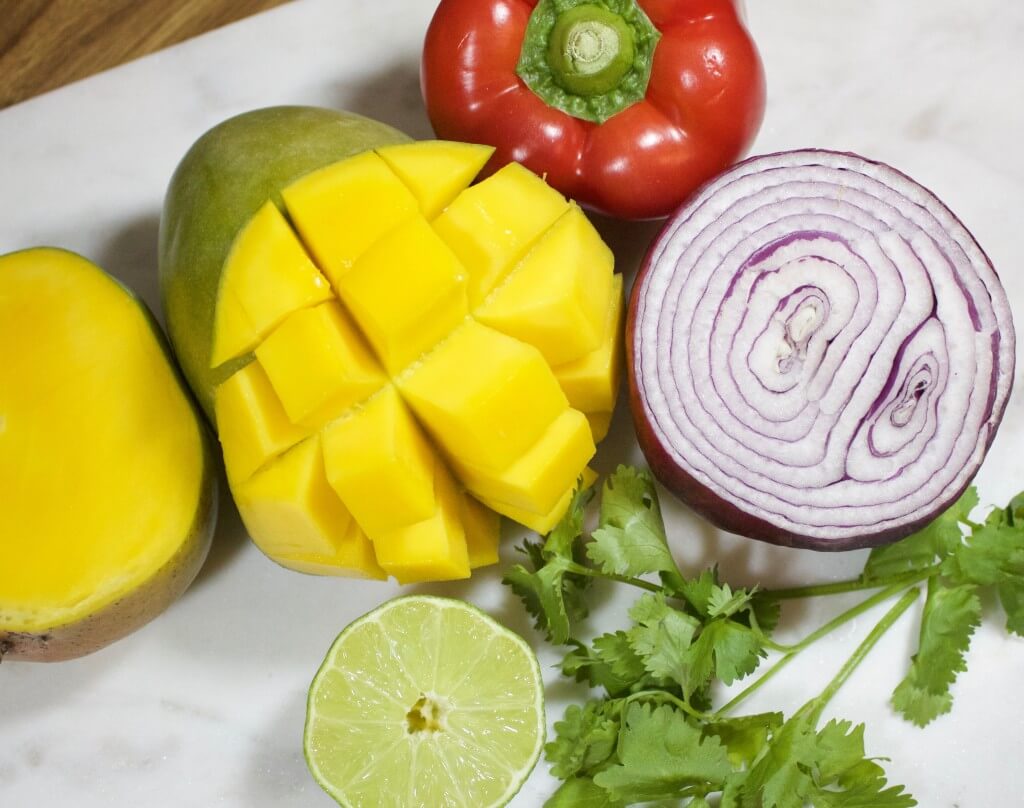 ---
Directions
---
This section is silly because it's really one step – dice up all of the ingredients, mix in a bowl and squeeze the lime on top. The end! If you want to get wild and crazy, you can also add diced jalapeños and/or some ground rock salt.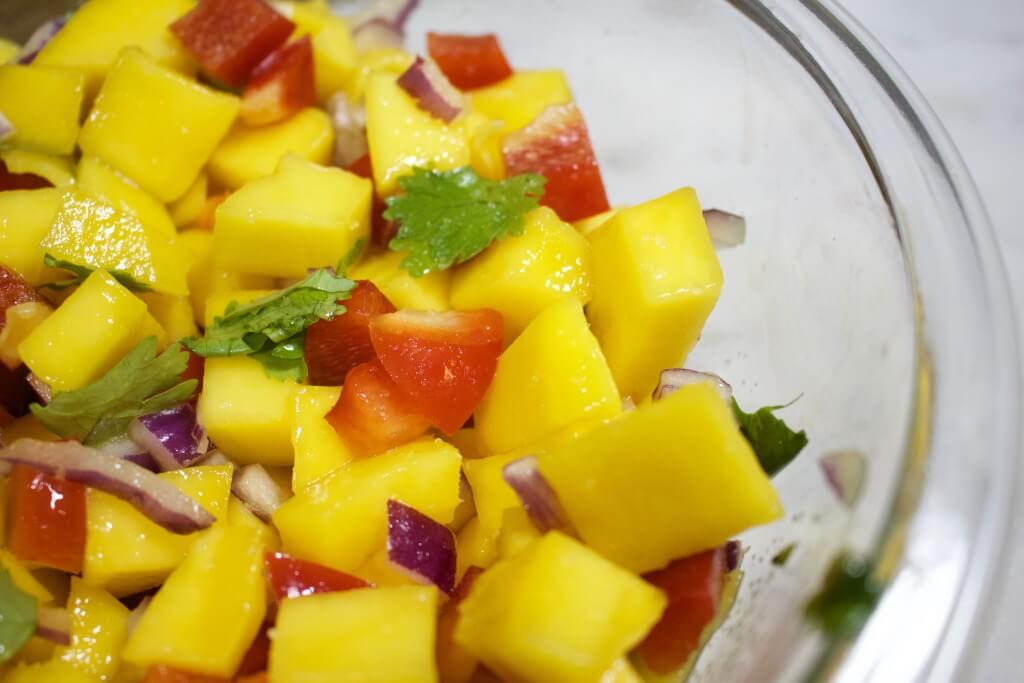 There you have it – my easy mango salsa recipe. Trust me, if it was complicated, I wouldn't be talking about it … let alone making it. You can count on that!
---
Tell me: Do you have a go-to mango salsa recipe?
---