---
Affiliate links are used in this post. Some of the products and/or services mentioned were complimentary
---
I used to buy way more patterns and bright colors. It was hard to find a simple clothing item in my entire closet. Fast forward to now, where I mostly wear pattern-free items in neutral colors. All black everything, please and thank you. So as you can tell, this outfit is a huge leap from that. I mean, look at that blue denim. I might as well be wearing neon florals. So bold. So daring.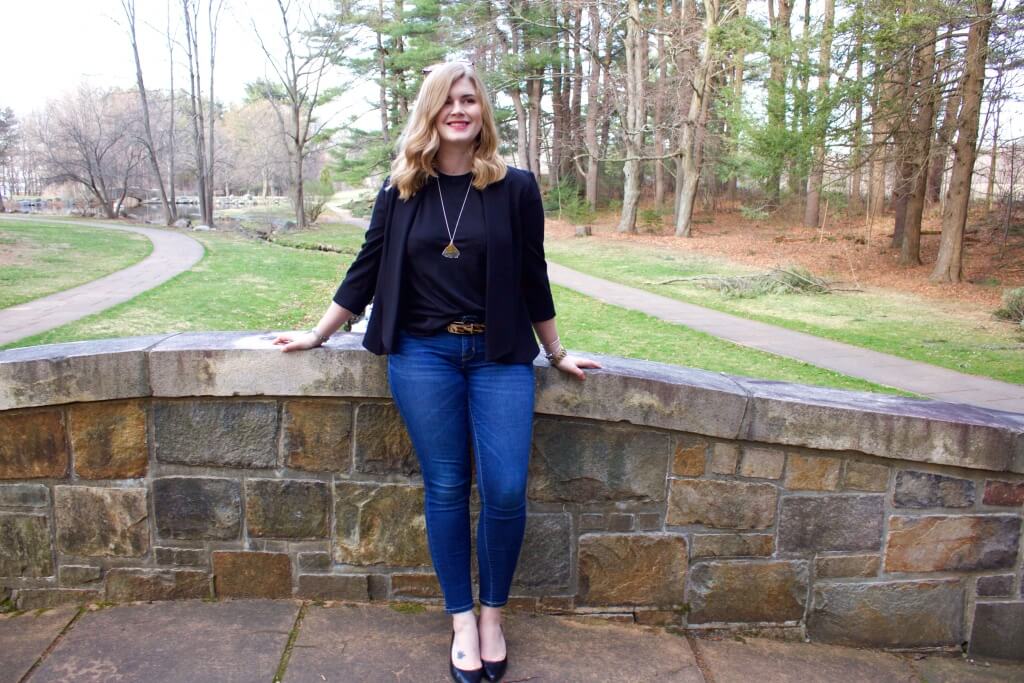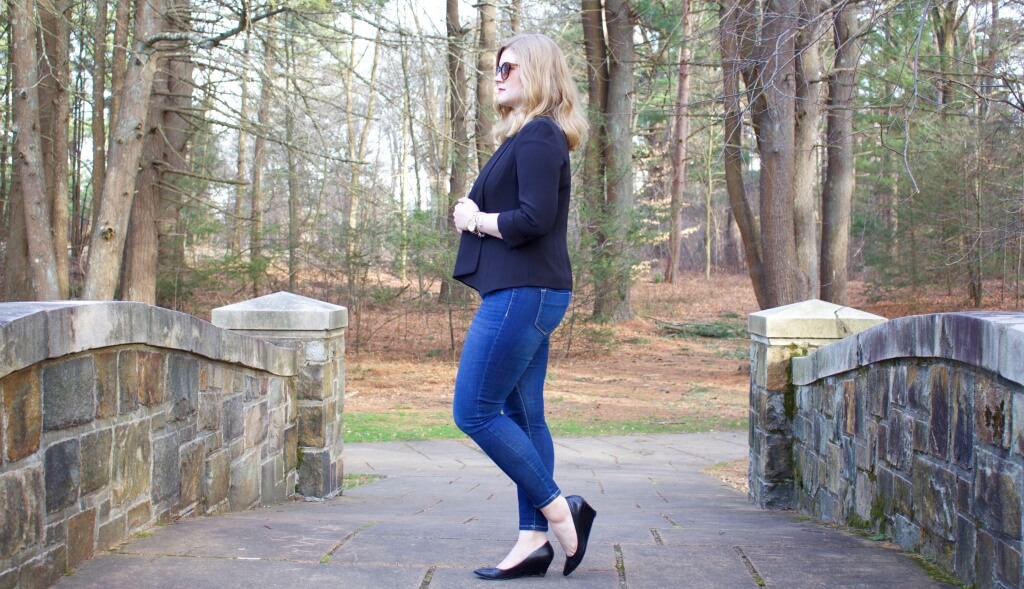 You want to hear something actually crazy? I got this blazer from Dressbarn. If you are anything like me, you would have NEVER even considered stepping foot into Dressbarn. Until February, I was under the impression that they only carried items that grandmothers would wear. But what do you know – both their store brand and name brand items feature modern colors and styles.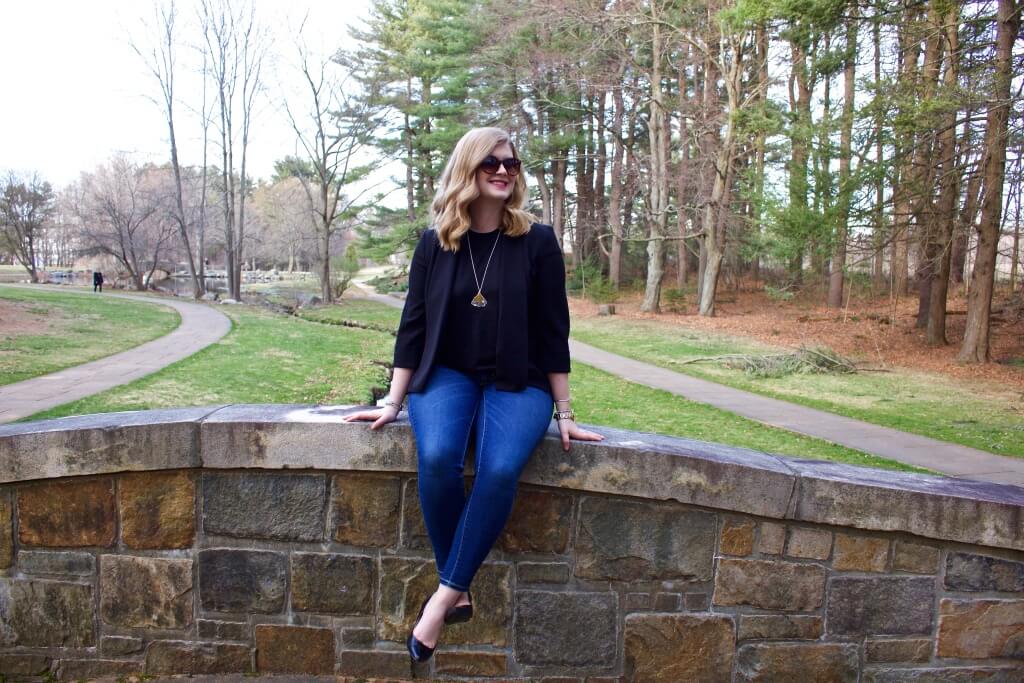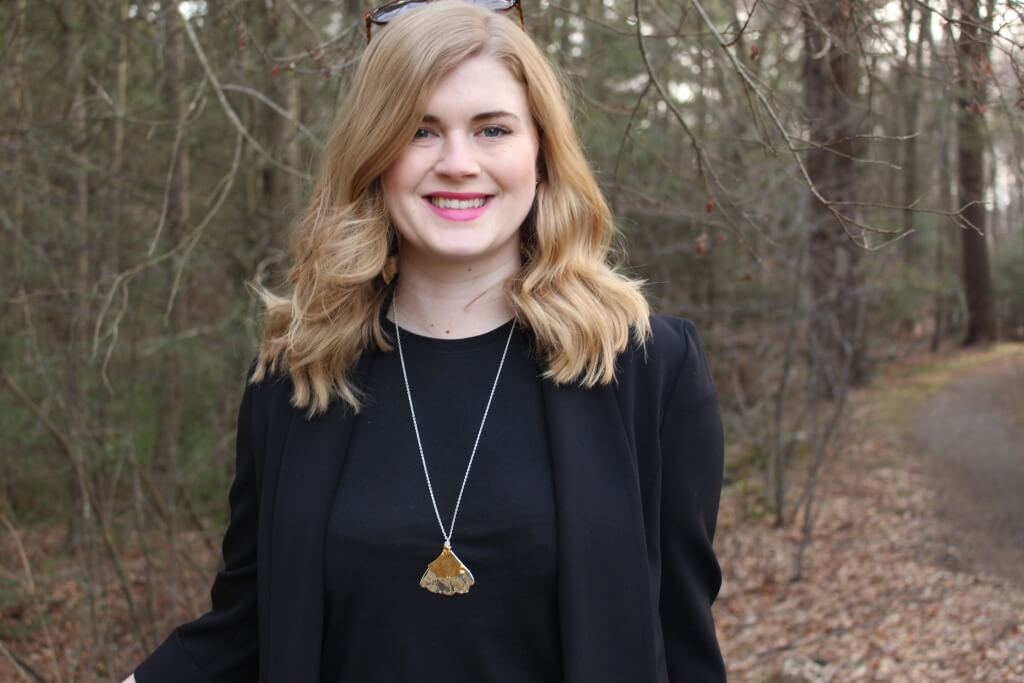 Blazer c/o Dressbarn | Tshirt Vince
Necklace c/o Uncommon Goods | Jeans Target |Heels Nine West
---
Tell me: Have you ever shopped at Dress Barn before?
---