---
This post contains affiliate links
---
You couldn't tell it by the weather this week, but spring has (mostly) sprung in Boston. For the first time since 2015, I've bared my (very pale) legs to the masses. Be free, little legs, be free! You know what that means — a little denim jacket OOTD action, baby!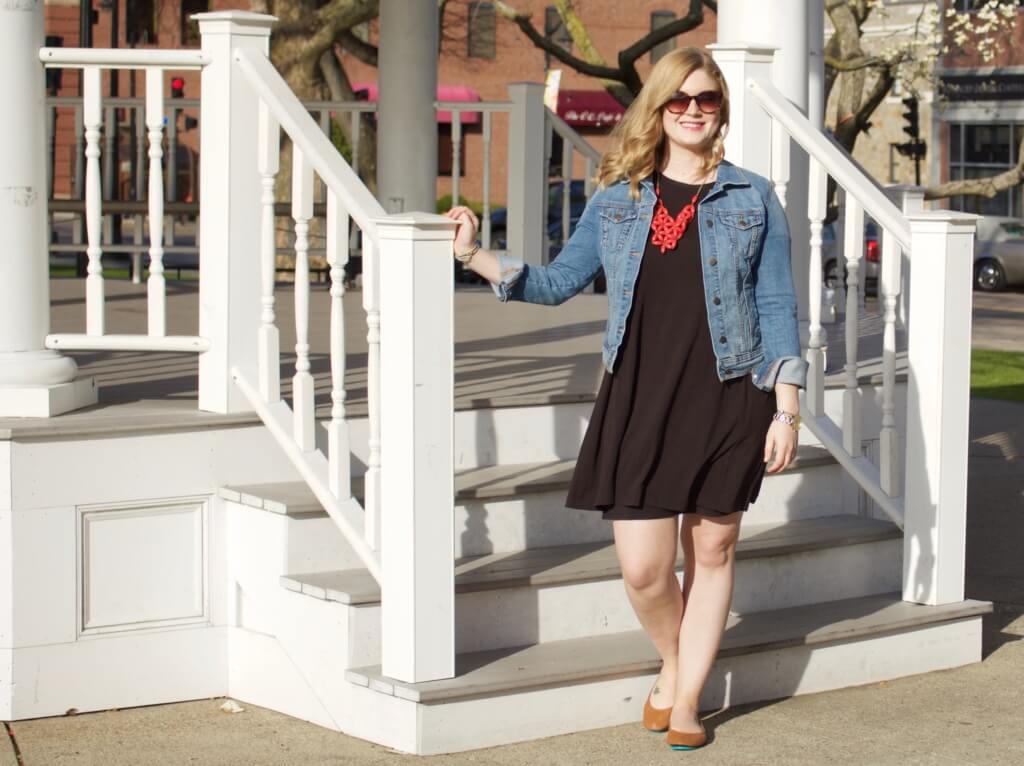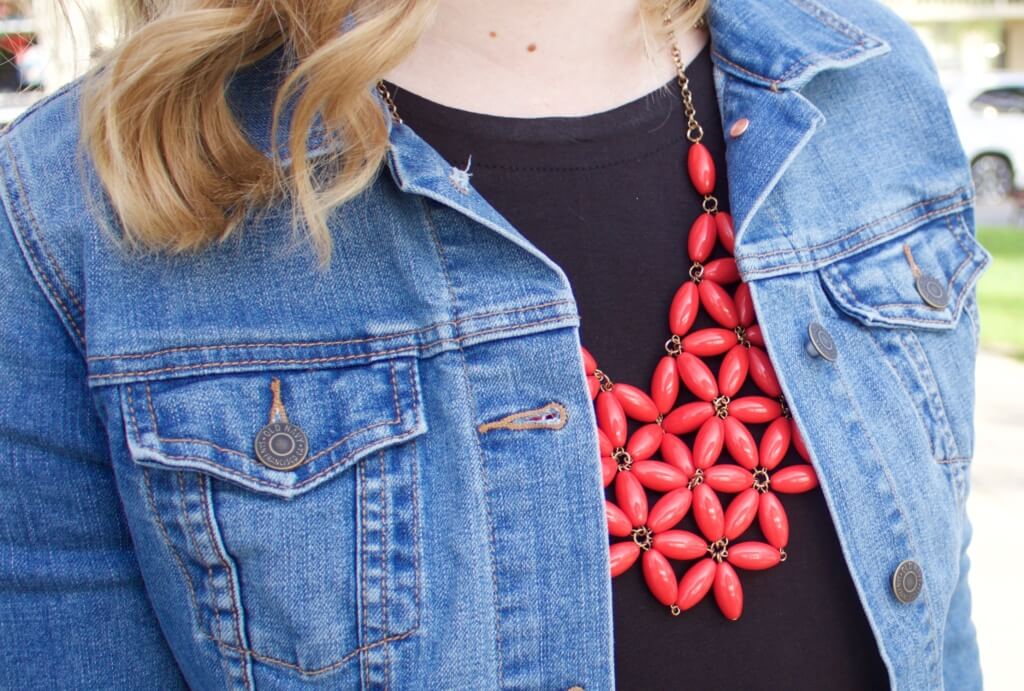 I haven't owned a denim jacket since roughly middle school, so it was a blast from the past when I picked up this little gem from Old Navy. All I need is a chocker and platform Sketchers. Instead of a chocker, I'm loving pairing this black swing dress with a red bib necklace. And instead of platform sketchers, I've upped my "basic" game with these chestnut-colored Tieks.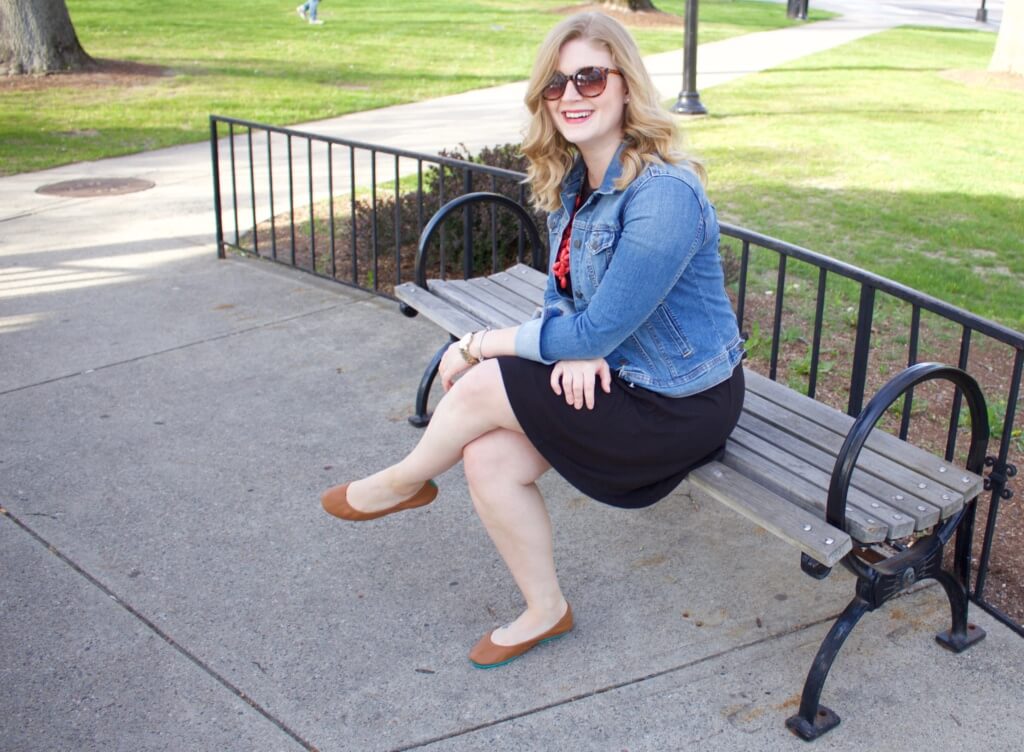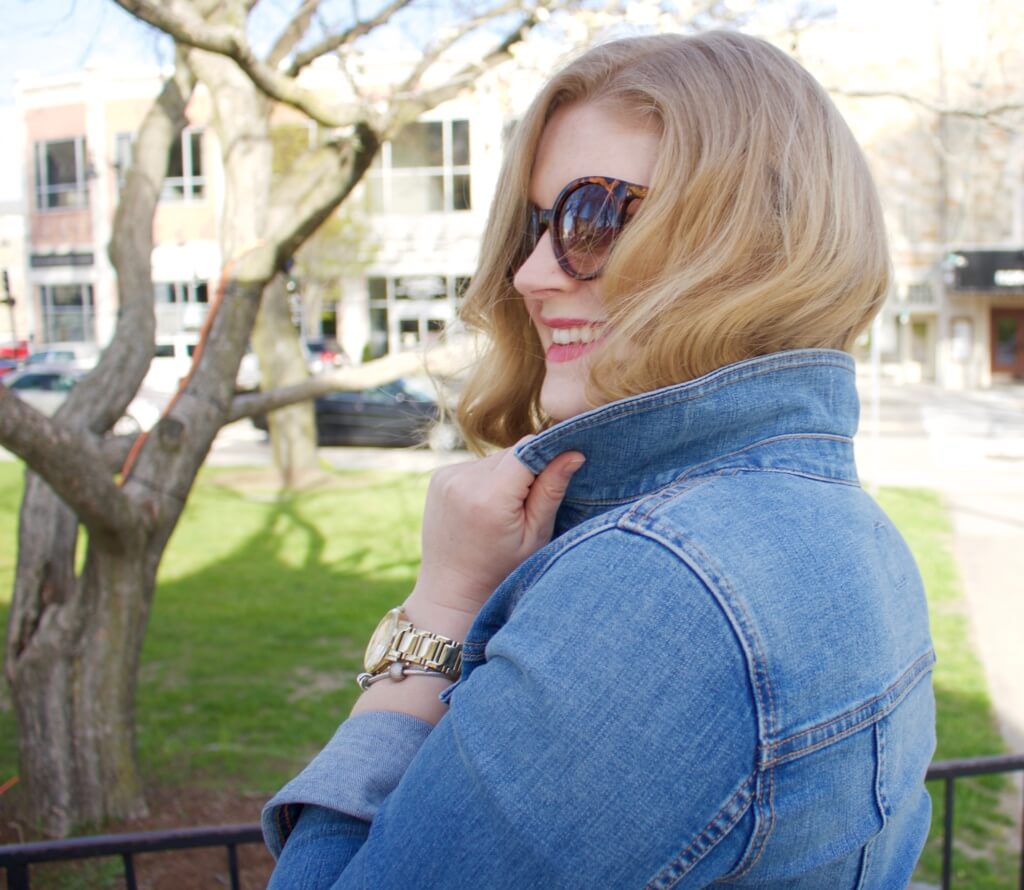 I can't even begin to tell you how excited I am to have a denim jacket again. It's going to go perfectly with all of my spring and summer dresses and non-denim pants. I don't know if I can rock a Canadian tuxedo. I'm not at that level of denim mastery just yet.
Jacket Old Navy | Dress LOFT | Shoes Tieks | Necklace (similar)
---
Tell me: What are some of your favorite spring outfits?
---