I've already shared five (and then five more) of my favorite Boston bloggers, but why stop there? Today I'm rounding up (you guessed it) another five of my favorite Boston bloggers. This series of posts will keep going until I've exhausted all of the fabulous bloggers in this fair city! And if I've missed someone, tell me in the comments. I always love finding new blogs.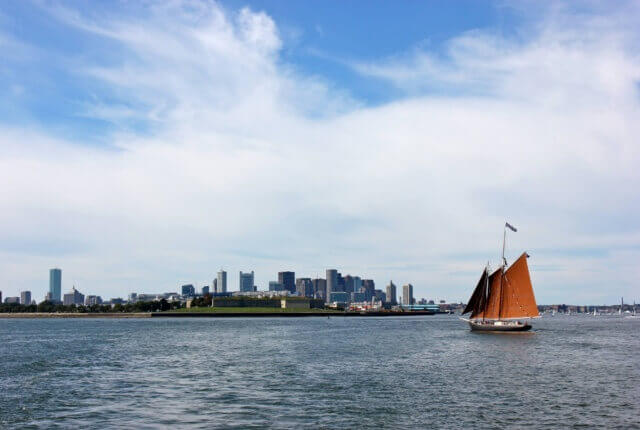 Robbin has the most dreamy Instagram feed that, in addition to her blog, highlights all of the fabulousness that is life in New England. Her photos are always amazing and she has some great tips about what to do in and around Boston. We've never met IRL, but hopefully I'll get the pleasure to someday soon.
Kristen is such a kind person, which makes it hard to hate her for being so well-dressed all of the time. Her style is effortless  and I'm seriously jealous of her trip to Panama last year. Kristen is that gal you'd want to have by your side for a day of shopping and outfit styling.
Kenzie and I actually grew up in the same small CT town just a grade apart, but didn't meet until many years later when our blogging paths crossed. Talk about small worlds.Kenzie does an amazing job of making delicious and lovely paleo foods. I mean, how good do these apple wedges look?!
If you're looking for a guide on what is happening in and around Boston, Boston Day Book should be your first stop. Sisters Laura and Natalie do an amazing job curating activity guides and local reviews.
Not only is JUGS a fabulous blogs, but these three ladies also plan and host amazing networking events around town on a regular basis. I haven't been able to attend a Ladies Lounge event yet, but I hope to in the near future.
---
Tell me: Who are some of your favorite Boston bloggers?
---