I love getting me nails done professionally. I always feel so fancy having someone else work on my nails. Like I'm the queen of the world. But, manicures don't often come cheap, so I find them an easy beauty routine to save money on. I'm always giving myself an at-home manicure.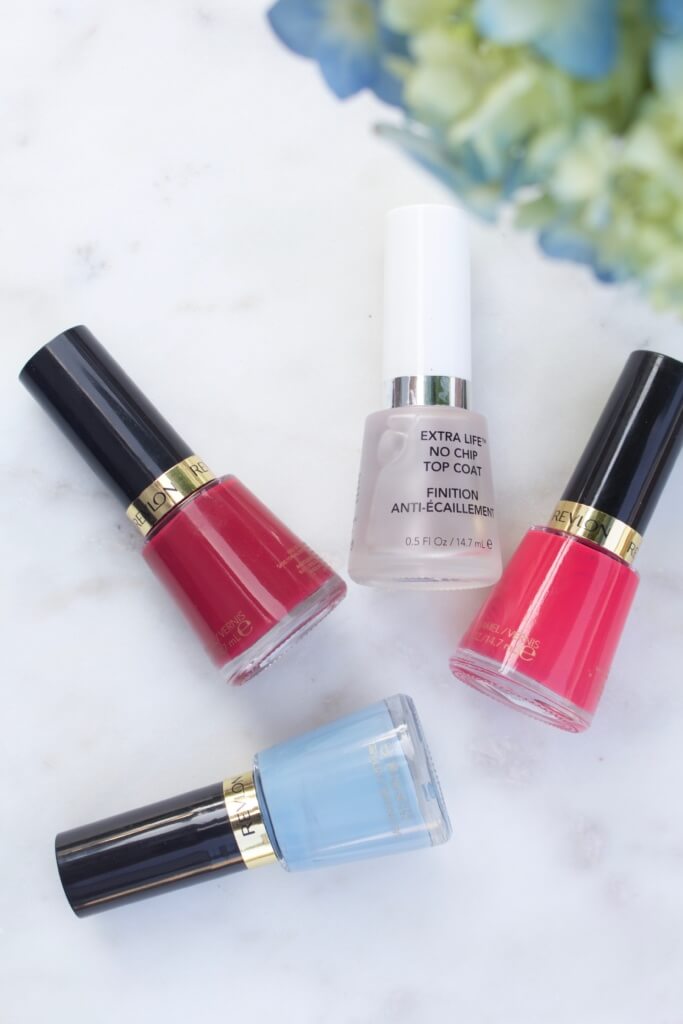 I'd much rather have a pro handle my brows and haircuts and paint my nails at home. Plus, I find giving myself a manicure relaxing. There is almost nothing better than going on a Netflix binge and changing up the color of your mani. Who doesn't love that! But I know not everyone feels like they've mastered the at-home manicure just yet. I hope these five tried-and-true tips will turn you into a pro in no time.
---

1. Less is more

---
Nails dry faster if you apply multiple thin coats as applied to fewer thick coats. I typically aim for three thin coats and wait a minute or two between each coat. If a shade is really opaque, I'll only apply two coats.
---

2. Protect your polish

---
Use a heavy-duty top coat (make sure to run it across the tips too!) to prevent your polish from chipping. I like Seche Vite and Revlon Extra Life top coat.
---

3. Take an ice-cold bath

---
Speed up your dry time between coats by running your nails under ice-cold water. I don't know the scientific explanation here, but I can tell you it helps polish dry quicker.
---

4. Take a hot shower

---
Paint your nails before your next shower. Once your nails are dry, hop in the shower and the warm water will remove any polish on your skin.
---

5. Reapply top coat

---
Re-apply top coat every couple of days. This always prolongs chipping and maintains my manicure for longer.
I hope you are able to use at least one of these tips during your next at-home manicure. Because let's be honest, there is nothing a little nail polish (and maybe a cocktail) can't fix. Am I right?!
---
Tell me: How often do you give yourself an at-home manicure?
---