I often think Boston is underrated as a foodie city. There is something for every palette and a lot of world-class restaurants. Plus, the seafood is delicious, if you're asking my opinion. Sure we might not be as big as New York City or San Francisco, but we have lots to offer.
I've teamed up with four other local bloggers to share our favorite restaurants with you. I hope you find somewhere new to try or see one of your favorites on the list. Plus, as always, feel free to share your favorites in the comments below! Without further ado, here are our 5 best Boston restaurants.
---
Myer's+Chang
| South End
---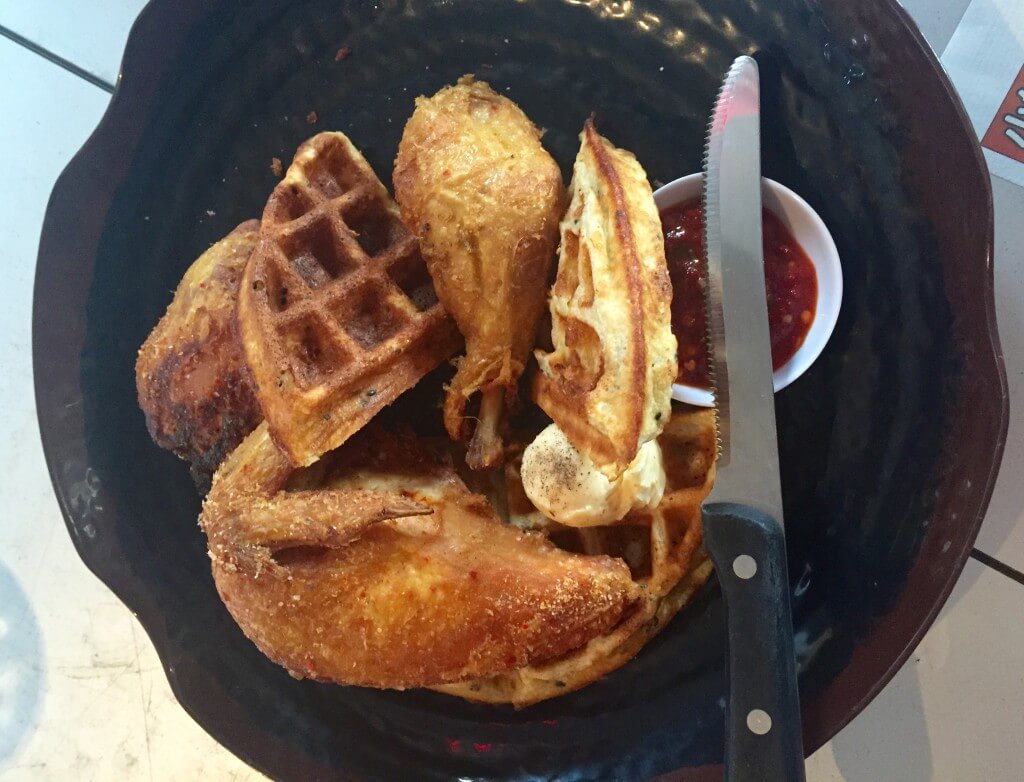 "So admittedly, I don't technically live in the city anymore. I'm just a lowly suburbanite. And while this means I don't get to try as many new places as my city-dwelling friends, I have a few tried-and-true classics I always go to when making dinner plans with friends. At the top of my list is Myers+Chang in the South End (a popular neighborhood for this list, you'll see). If you love asian food, this place will be your jam. It offers interpretations of Chinese, Taiwanese, Thai, and Vietnamese cuisine that are sure to please. My favorites are the red miso-glazed carrots, Korean BBQ sloppy jo, Nasi Goreng, fried chicken + ginger waffles and the coconut cream pie. If you go, please invite me along so I can eat all of your food!" – Yours truly
---
Canary Square
| Jamaica Plain
---
"I, admittedly, didn't spend much time in Jamaica Plain (JP) until moving there in 2014. Now, I love it! In fact, I'm still exploring the booming food scene and am falling in love with this little part of Boston more and more. My favorite of all the restaurants in JP is Canary Square; it's a hidden gem right off the green and orange lines. The restaurant switches out its menu every season, so you're always bound to find something new and delicious to try. Their cocktail menu is also constantly changing – from winter warmer cocktails to summer bubblies, there's a drink (or beer!) to please everyone. Oh, and did I mention it's the coziest restaurant yet? It's quite big, but somehow still feels like a cozy neighborhood spot. And in the summer you're welcome to take a seat out on their patio! It's the best of both worlds, really". – Gabi By Gabriella 
---
Metropolis | South End
---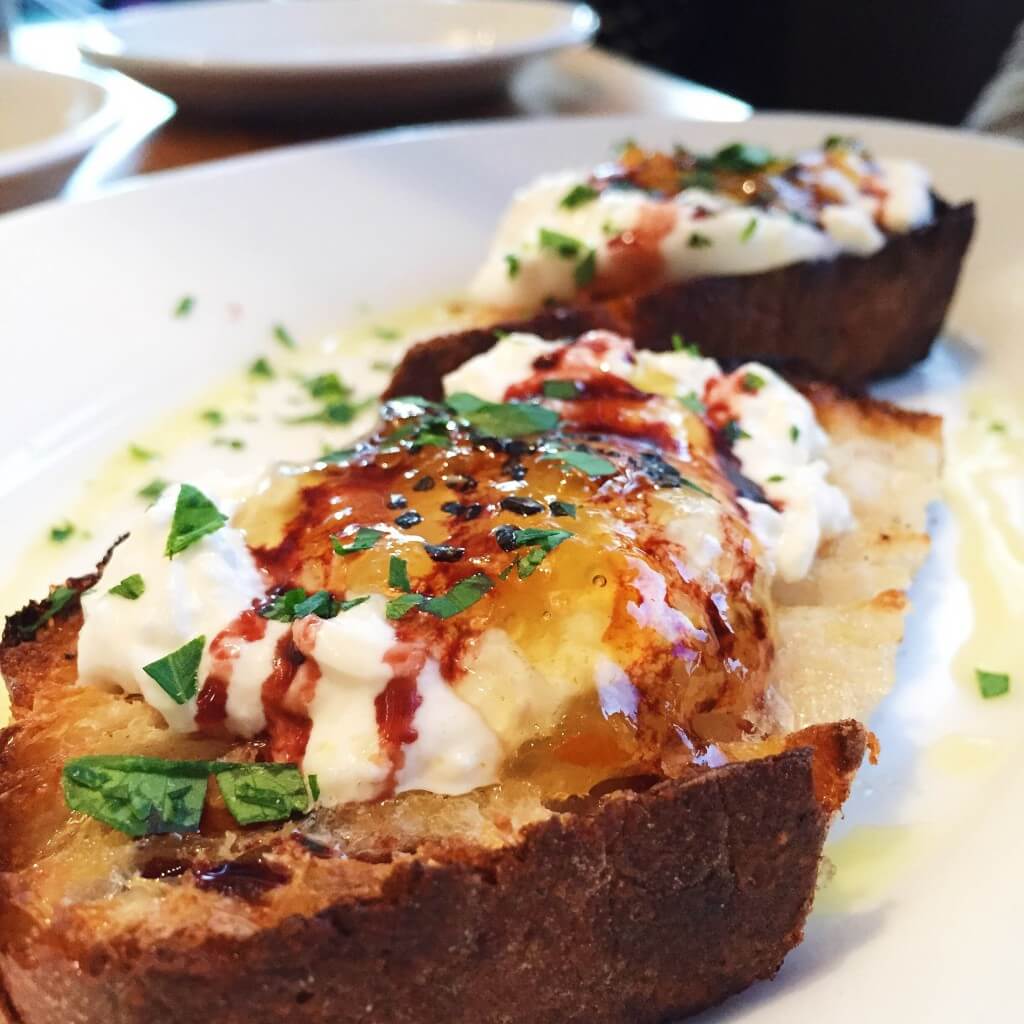 "One of many restaurants in Boston's picturesque South End, Metropolis sets itself apart with European charm that makes you feel like you're in a bustling cafe in the Mediterranean. Whether you are looking for a spot for a casual dinner or a cozy brunch – look no further than Metropolis. Fresh ingredients and seasonally appropriate dishes make this a neighborhood staple". – Kenzie Cave Girl in the City
---
The Paramount
| Beacon Hill
---
"The Paramount is known to many as a go-to breakfast spot in Beacon Hill, however for me, it  is the perfect venue for dinner! By day, the atmosphere at The Paramount can be hectic (especially on the weekends) but by night it boasts an an intimate, full-service dining space that is perfect for a casual night out with friends or with a date. For the most part I tend to seek out new experiences and atmospheres when I eat out but The Paramount is one of those spots that I continue to return to. Why? Aside from the cozy atmosphere, I absolutely love their menu and their prices – everything is priced under $22. The menu at The Paramount is diverse and includes a variety of healthy menu items that are also satisfying The key word here is satisfying (no wimpy salads here!). My favorite menu items are the BBQ Chopped Salad (I skip the ranch as the bbq tends to add enough flavor for me), Homemade Veggie Burger and Mashed Avocado, Tomato, Burrata & Grilled Toast Appetizer." – Liz Slow it Down Girl
---
Toro
| South End
---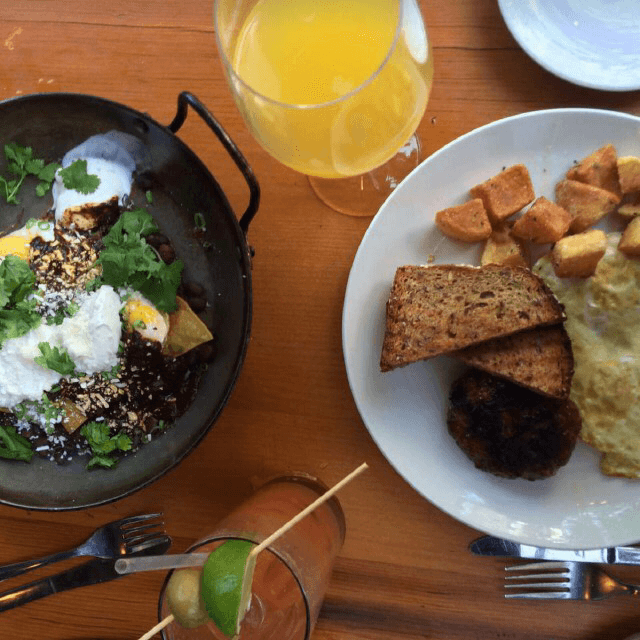 "Toro, the Barcelona-style tapas restaurant located in the South End, is easily my favorite restaurant in Boston. The food is amazing, the drinks are delish and the atmosphere is super fun – making it worth the often two hour wait to get in. Some of my favorites on the menu are the lubina a la sal (the salt crusted sea bass), pato con membrillo (duck drumettes) , the datiles con jamon (dates stuffed with blue cheese and wrapped in serrano jamon). I always have to order the churros for dessert- dangerously good! With 90s and early 2000s hip-hop playing, Toro is always a fun night out-whether it's date night, girl's night out or whatever the occasion may be!" – Jenna Boston Chic Party
---
Tell me: What is your favorite Boston restaurant?
---