We're here, ladies and gentlemen. The last stop in my two-week European summer vacation. 48 hours in Amsterdam. It's a bitter sweet moment. While I'm sure you're glad I'm done writing about my vacation that happened seven months ago, I'm sad that I'm done writing about it … for now. Dun, dun, dun. Who knows when I'll milk this trip for content again?!
---

July 8th – 7PM – Midnight

---
Being the pro travelers we are, my boyfriend, sister and I made our way from the Amsterdam airport to our AirBnB via public transportation. Being the pro traveler I am, I slipped and fell, tearing up my knee, while trying to catch the ferry across the harbor. I looked totally kewl.
We chatted with our host for a bit, relaxed and figured out our plan for the night before heading out into the drizzle. By the time we made it out, it was rainy, cold and dark, so we didn't get too crazy. We grabbed dinner at New King, walked through the Red Light District and grabbed a drink at the first few bars we found that weren't totally crawling with drunk 20-something boys.
We might have missed the main drag of the Red Light District, but it was smaller and less glitzy than I expected. Most of the girls were standing in their windows texting on their phones, not paying any attention to the tourists. Can you really blame them? I've never been through a Red Light District before, so I didn't know what to expect, but I was relatively underwhelmed. I feel a bit odd typing this paragraph, but #honesty.
Tired and cold, we headed back across the harbor to call it a night early.
---

July 9th – All day

---
We had big, important plans for our first morning in Amsterdam. Pancakes, of course. With Yelp reviews in mind, we headed to the creatively named Pancakes Amsterdam. Yum, yum, yum! My sister went out on a ledge and got bacon and raspberry sauce 'cakes (apparently not an unusual combo) while I got raison and apple and my boyfriend got something I can't remember.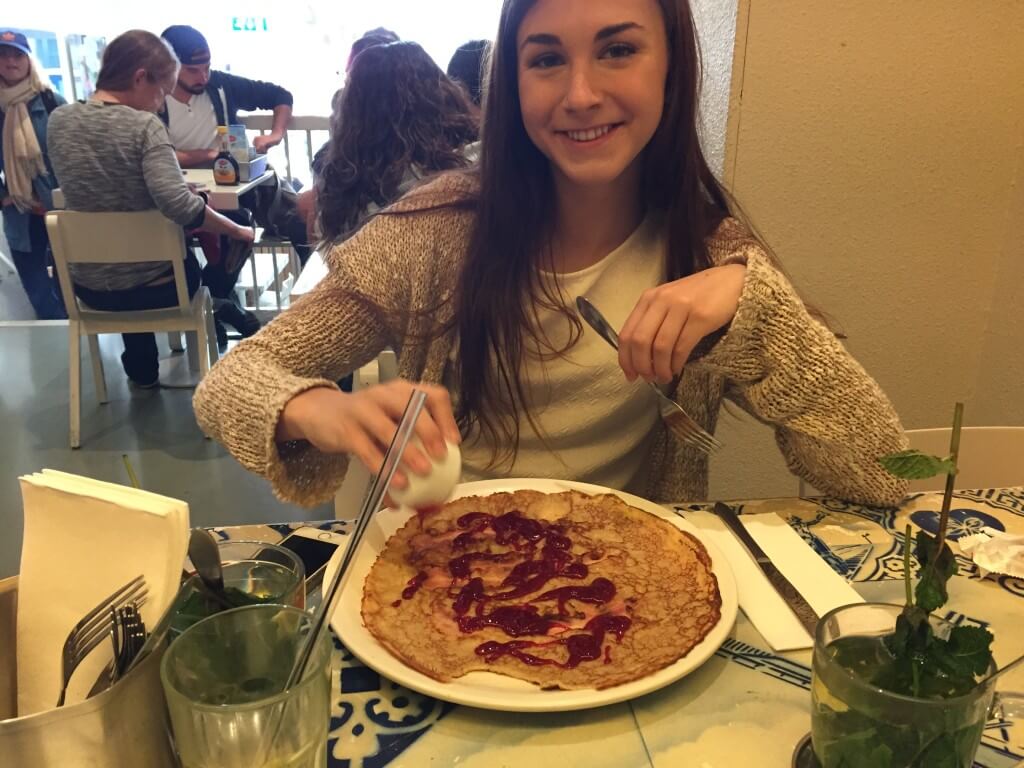 Full on carbs, we headed out to The Nine Streets to do some shopping. The Nine Streets is the heart of Amsterdam's canal district and home to some fabulous shopping. I ended up getting a lovely Byredo perfume from Skins Cosmetics and a few treats for my dad from Friday Next.  I have to say, Amsterdam knows how to do an adorable shop!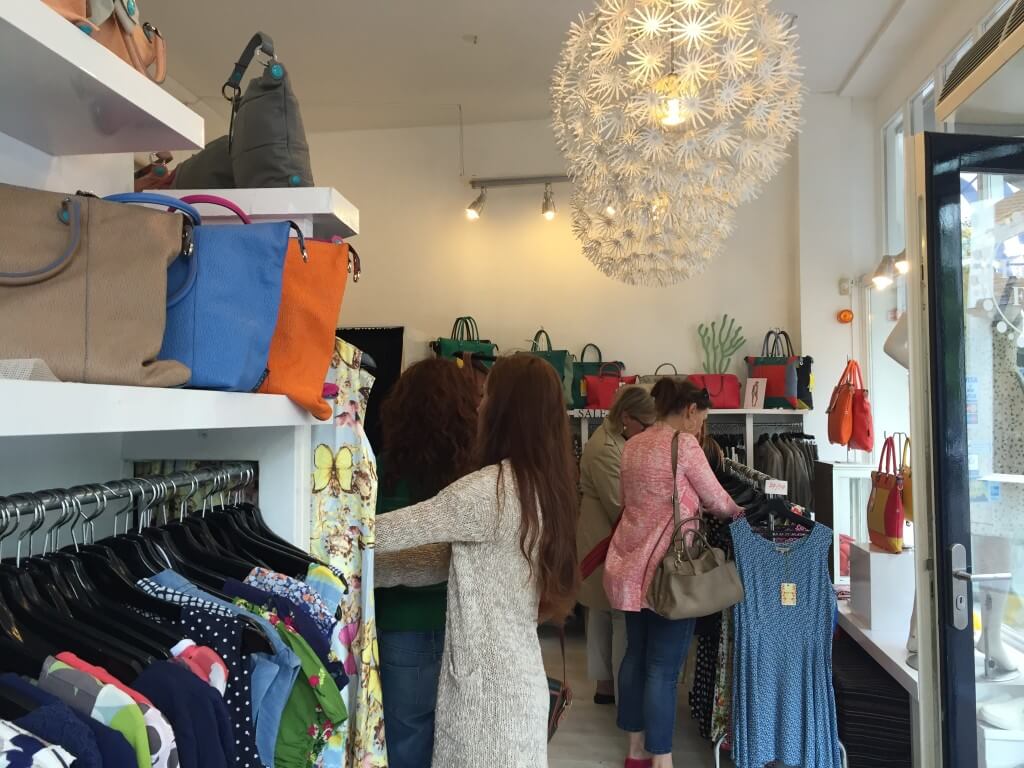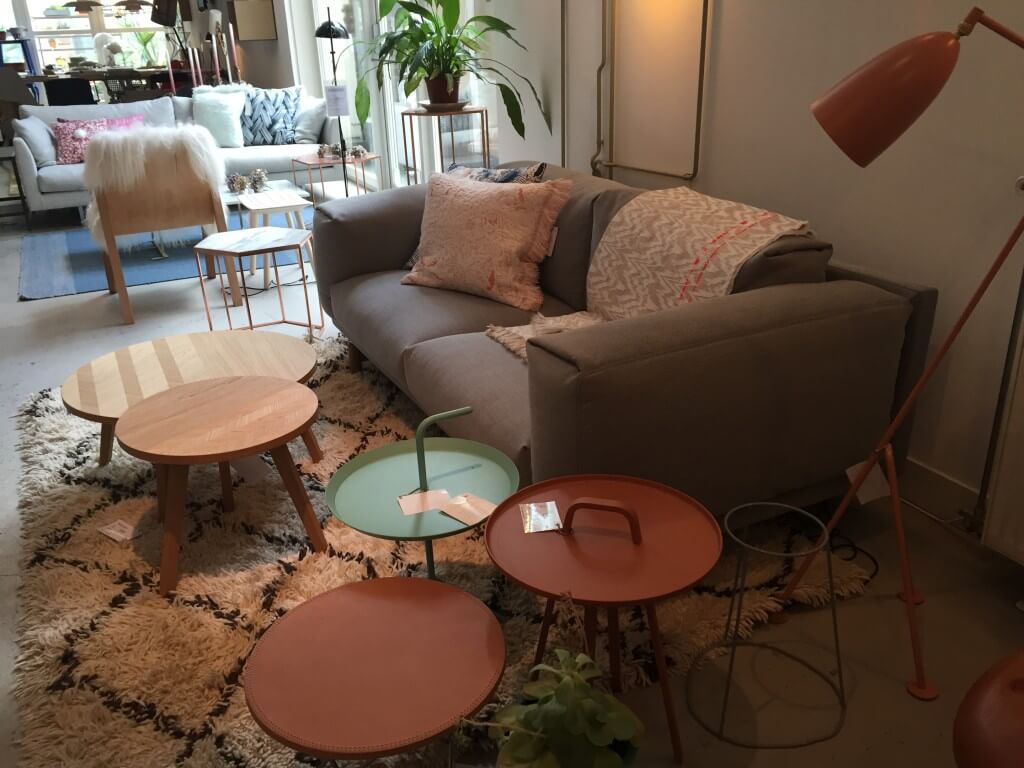 Just like every other city on our trip, we walked about eight miles on our first day, winding all the way to Vondelpark where we relaxed for a small amount of time before making it to the Van Gogh Museum. This was the only time during our trip that we used our I Amsterdam cards and they got us in a shorter line. Hooray for less waiting! Pro tip: The Van Gogh Museum is supposed to be viewed in chronological order. If you think to yourself, let's go to the top floor and work our way down to avoid the crowds – don't. Learn from our mistake and just go in the order your supposed to.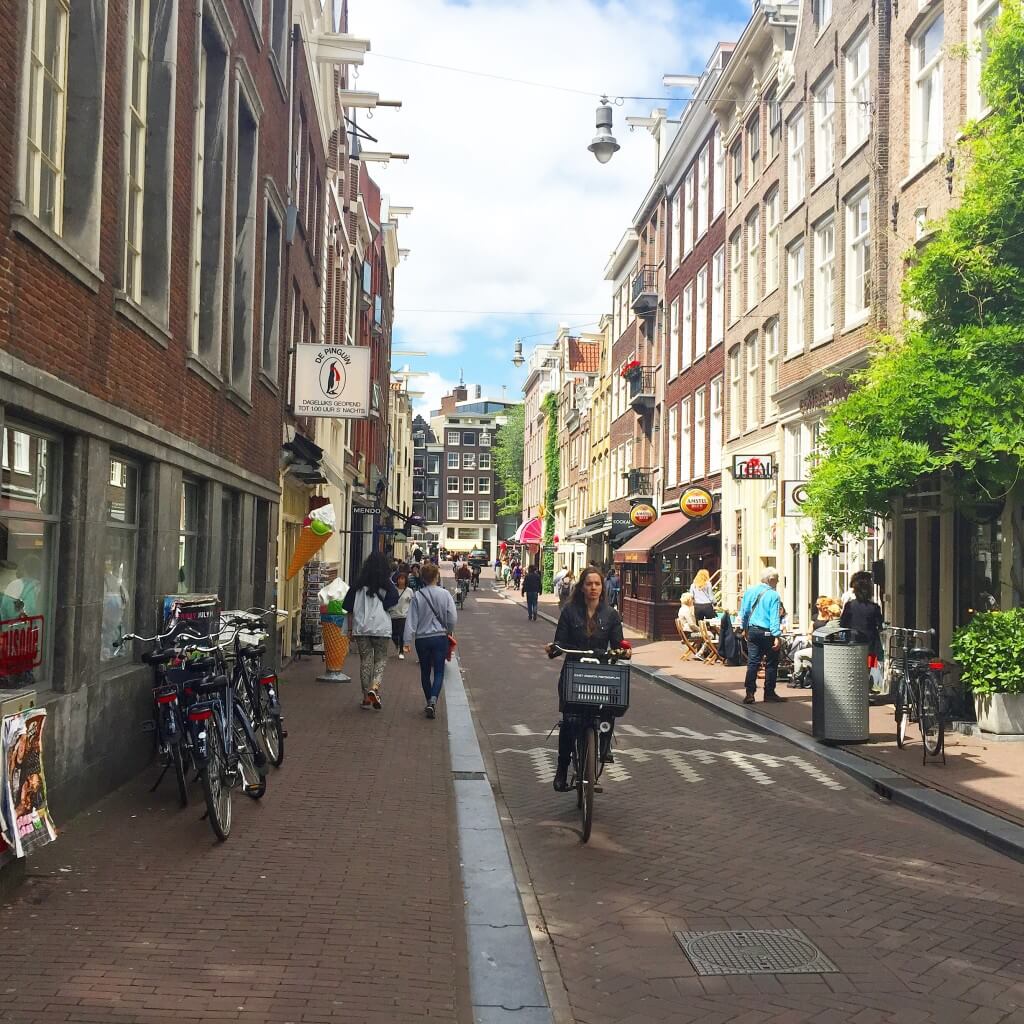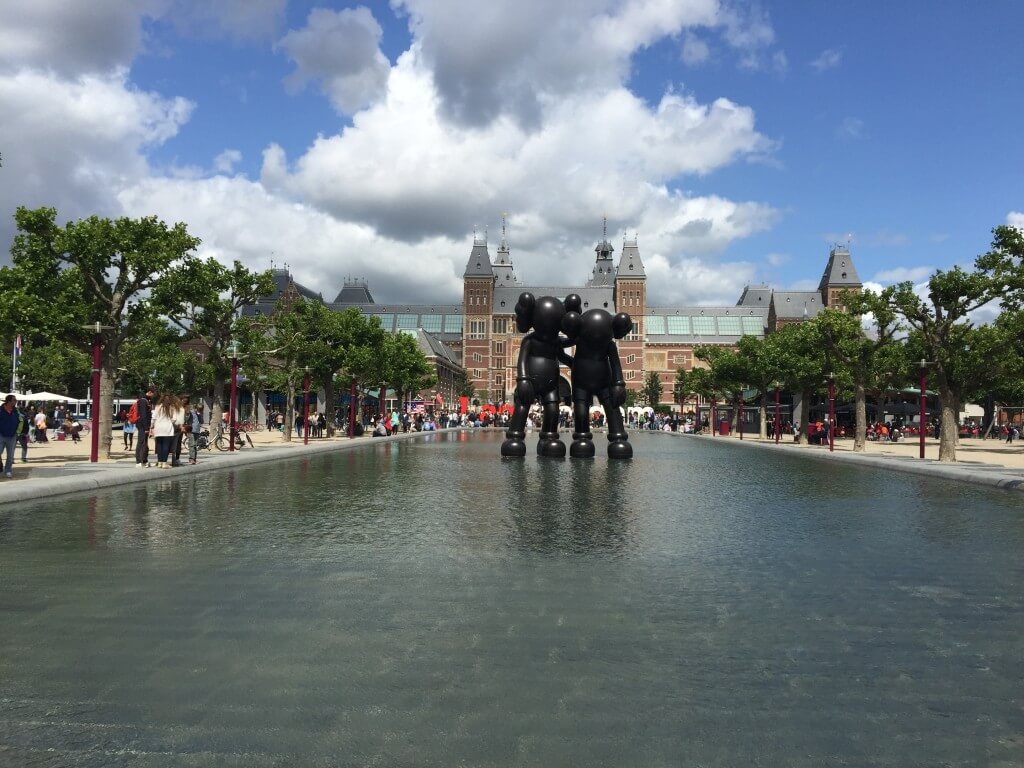 Once we had enough art and culture for one day, we made our way to a canal tour. My feet have never been so happy to sit down. Most canal tours I've been on before are narrated by a live human being. Amsterdam doesn't have time for live human beings, apparently. Instead, you listen to a pre-recored tour in your native language using headphones. Our pre-recorded narrators were an elderly couple with a (sometimes pervy) sense of humor. I still prefer actual humans narrating my canal tours, but it was hilarious and memorable.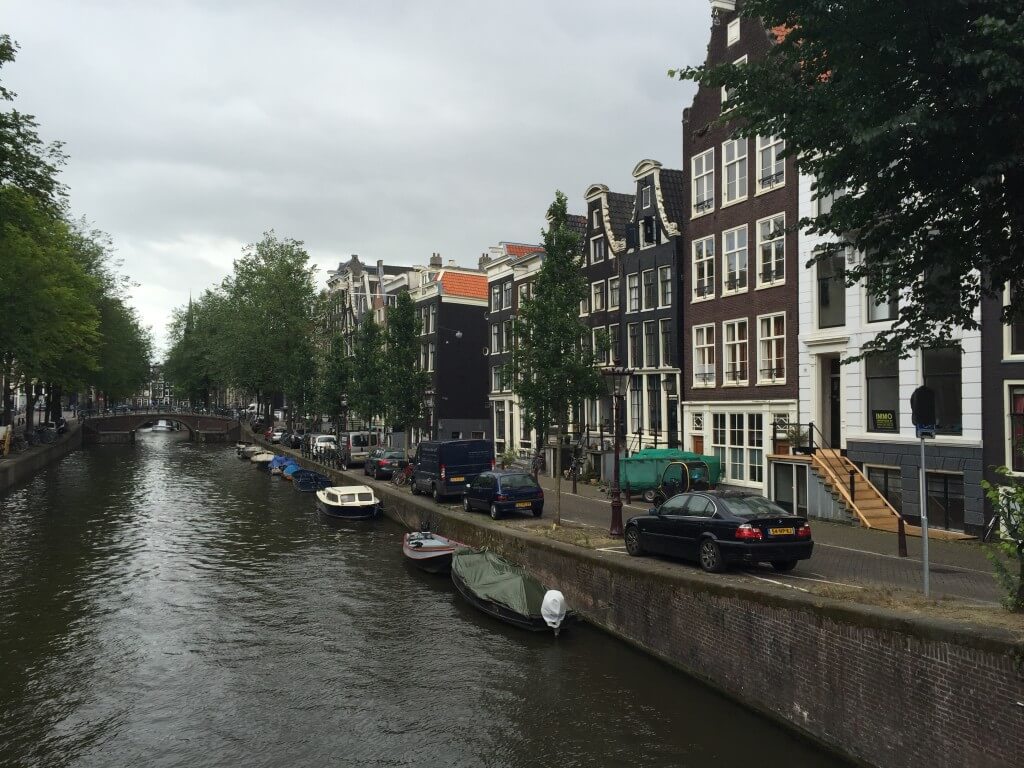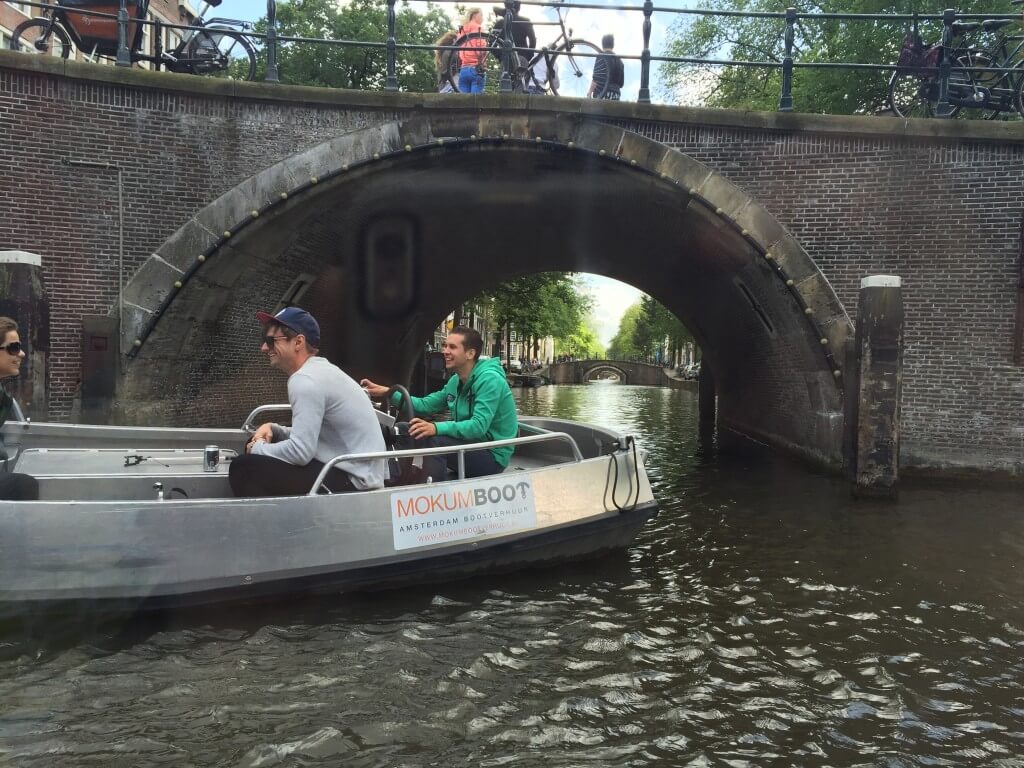 After some more walking around the rest of the city and a dinner of champions (read: french fries), we headed back to our apartment to relax before planning the rest of the night. My feet and busted knee were killing me, so I ended up staying in bed, but it was my sister's last night in town, so my boyfriend took her out for drinks and karaoke. And with that, we moved on to the next day.
---

July 10th – All day

---
After getting up at 5AM to bring my sister to the airport, I took a quick nap to prepare for our final day in town/on our trip. Once I was finally awake for good, we made our way back downtown to grab breakfast at a Chinese cafe before heading to the Tropenmuseum. A bit strange, and much less crowded than the Van Gogh Museum, Tropenmuseum is an ethnographic museum. To be honest, I have no idea what that actually means, but it portrayed tropical cultures from areas that the Dutch have ruled throughout history. It was an interesting compliment to the Van Gogh Museum the day prior. Plus, there was a section with TELETUBBIES. I REPEAT, TELETUBBIES.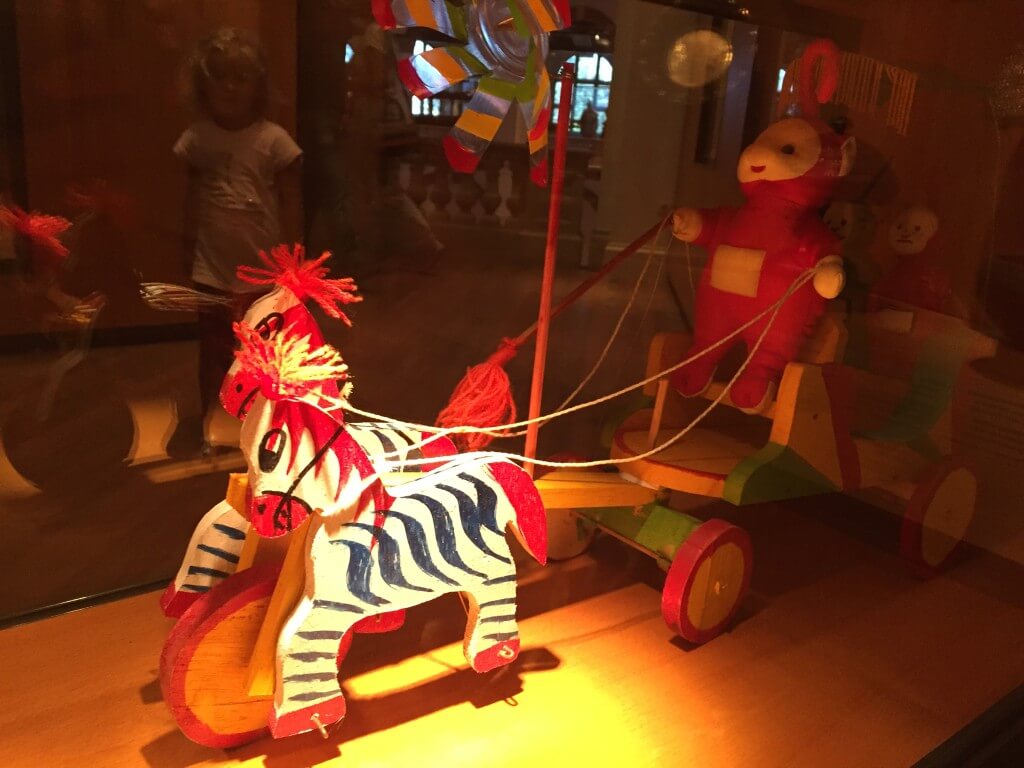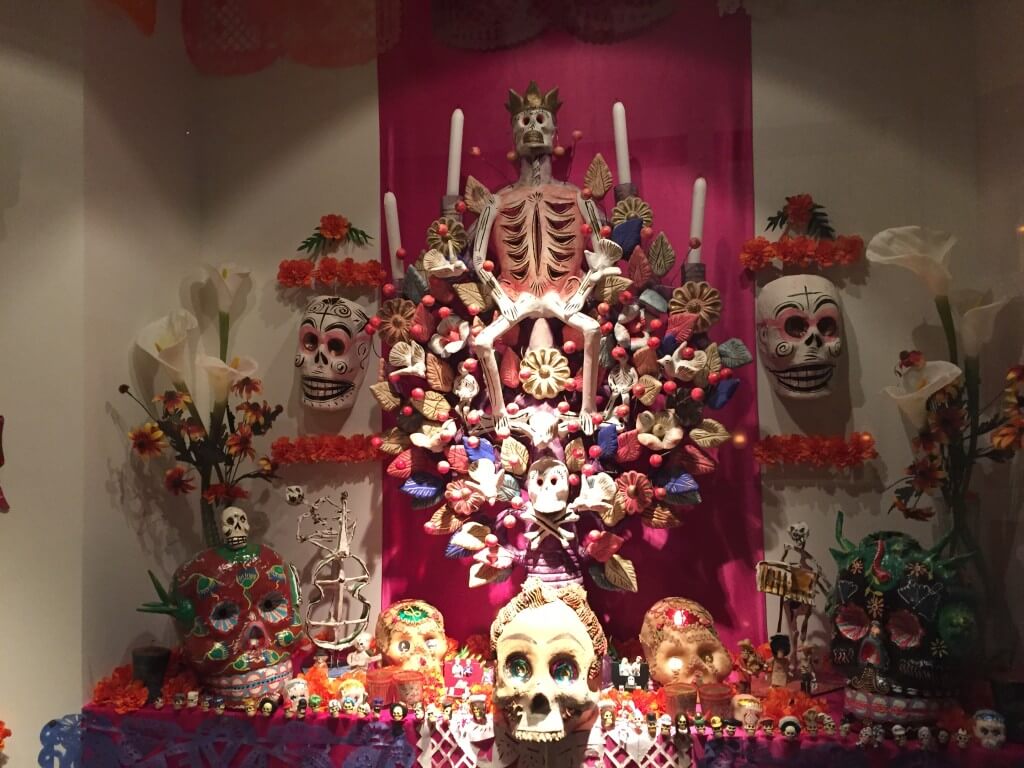 In true Amsterdam fashion, my boyfriend and I unwound at a coffeeshop now that were free from the grasps of my little sister (jk, love ya!), ate way too many snacks and took a blissful nap before heading back in town for our final dinner in Europe.
Realizing we had eaten far too much Chinese food while in Amsterdam, we headed out for some authentic Dutch food at The Pantry. I had no idea what to expect, but we were both pleasantly surprised. Our meals were Dutch sausage and mashed potatoes with some vegetables (literally) mixed in. What more can a girl ask for? Full and a bit tipsy, we made our way back to our apartment and called it a night early since we're super lame.
---

July 11th – 9AM-Noon

---
There isn't really anything here. We woke up, took the train to the airport and took off for home. Sadly, our two-week trip had come to an end. I was excited at the thought of sleeping in my own bed, but not happy that I'd be heading back to the real world.
---

Amsterdam Tips and Tricks

---
Same as Copenhagen – If you want to blend in, wear lots and lots of black. Maybe white and grey if you wan't to get wild and crazy. Also bring lots of light layers.
Don't bother with the I Amsterdam card. We didn't get our money's worth out of this card (unlike like in Copenhagen), so I wouldn't purchase it again.
Consider skipping the Anne Frank apartment. Controversial, I know, but the line was easily four hours long and we don't feel like we missed out. Everyone I know who has been before says that it wasn't worth the wait. You could easily be waiting half a day to get into a small attic apartment. I very historic apartment, of course, but maybe not worth the wait if you aren't completely interested in going.
Get some pancakes at Pancakes Amsterdam!
Watch out for the bikes. The bikers are not only everywhere in Amsterdam, but they are also SUPER aggressive. They seem to be everywhere – the streets and the sidewalks – and they don't wait for anyone. I don't think they'd think twice about running you off the road and into a canal.
---
Tell me: Have you ever been to Amsterdam?
---