---
Some of the products and/or services mentioned were complimentary.
---
After sweating it out at Life Time Athletic and picking up some new workout gear at Sports Authority, Liz, the other bloggers and I headed across the street for dinner at Bonefish Grill.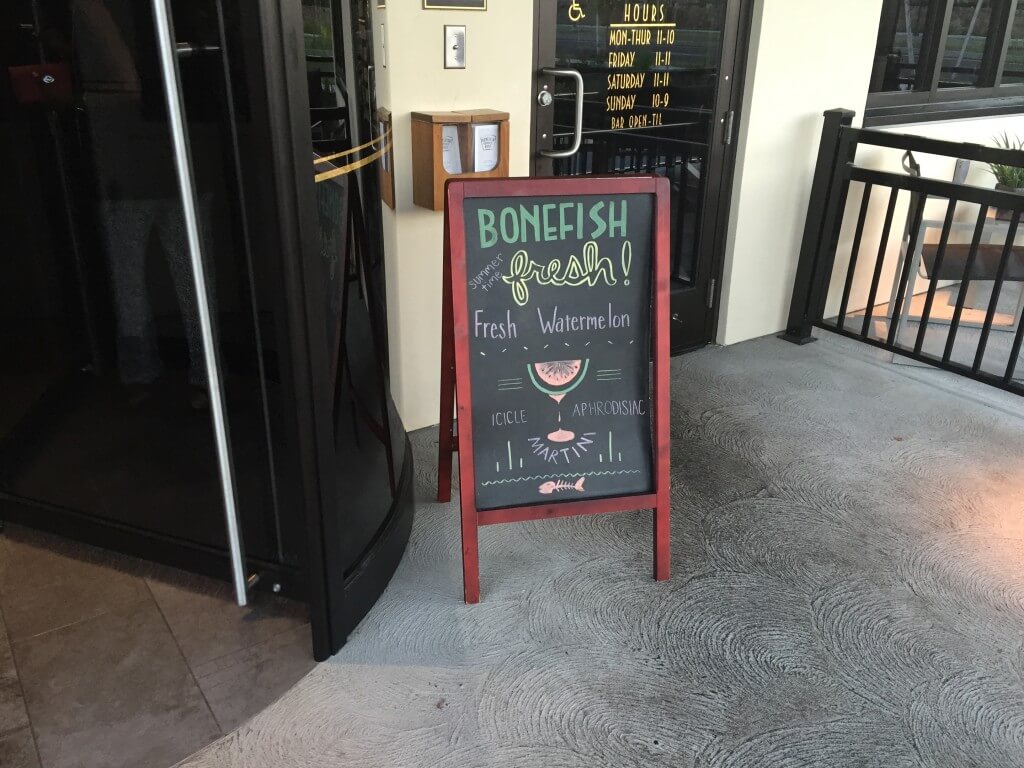 A little context on my relationship with Bonefish Grill. Can one have a "relationship" with a chain restaurant? We're going to go with yes. Early on in our relationship, my manpanion lived in eastern Washington state while I was here back in the Boston area. Eastern Washington is a far cry from the gorgeous Seattle coast and leaves quite a lot to be desired. To put it in perspective, the OG was one of the fancier spots in town.
During one visit, the boy recommended we try a newer restaurant – Bonefish Grill. We had an amazing date night and I've had a soft spot for the chain ever since. So when I had heard that one opened near us, I was excited to head back for the first time in years.
The dinner started off with a glass (or two) of 19 crimes. I had heard about this brand before so I was pumped to try it out. And let me tell you, it was DELICIOUS! I have no idea how to describe wines, so I won't even bother trying. All I'll say is to give it a try if you like red blends.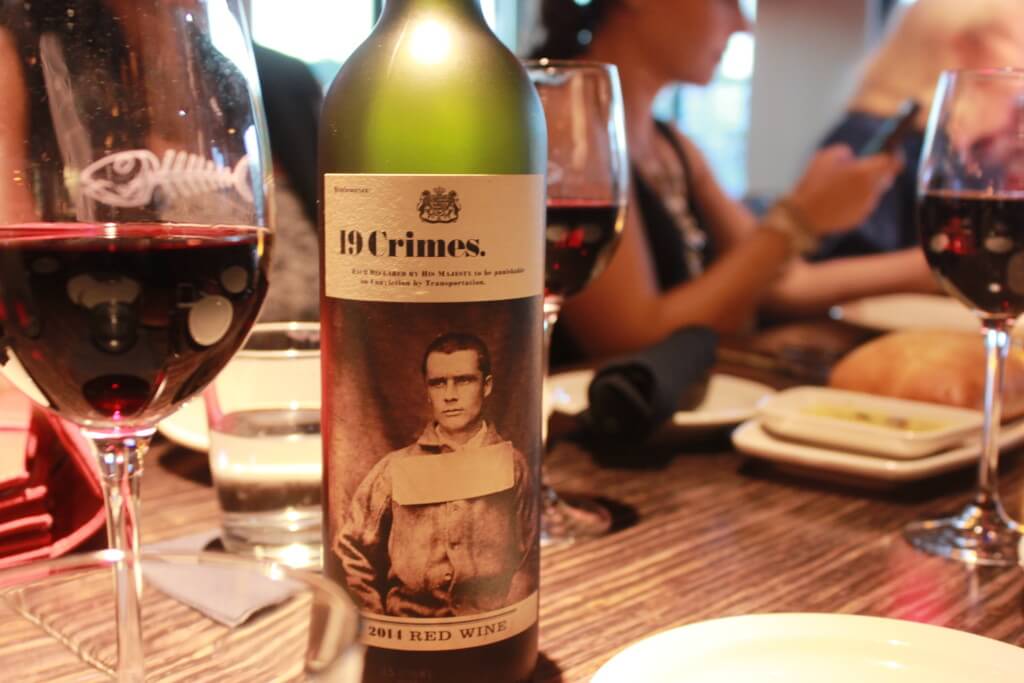 Then came the appetizers. My favorites were the Bang Bang Shrimp, ahi tuna sashimi and green beans. I was a bit underwhelmed by the fried calamari – it was a bit cool and tough – but other than that, everything was delicious.
For mains we were treated to the Chilean Sea Bass with salsa and Atlantic Salmon with mango salsa. The sea bass was absolutely amazing – buttery and tender – and was even better when topped with the mango salsa that was originally paired with the salmon. What can I say? I'm a sucker for mango salsa.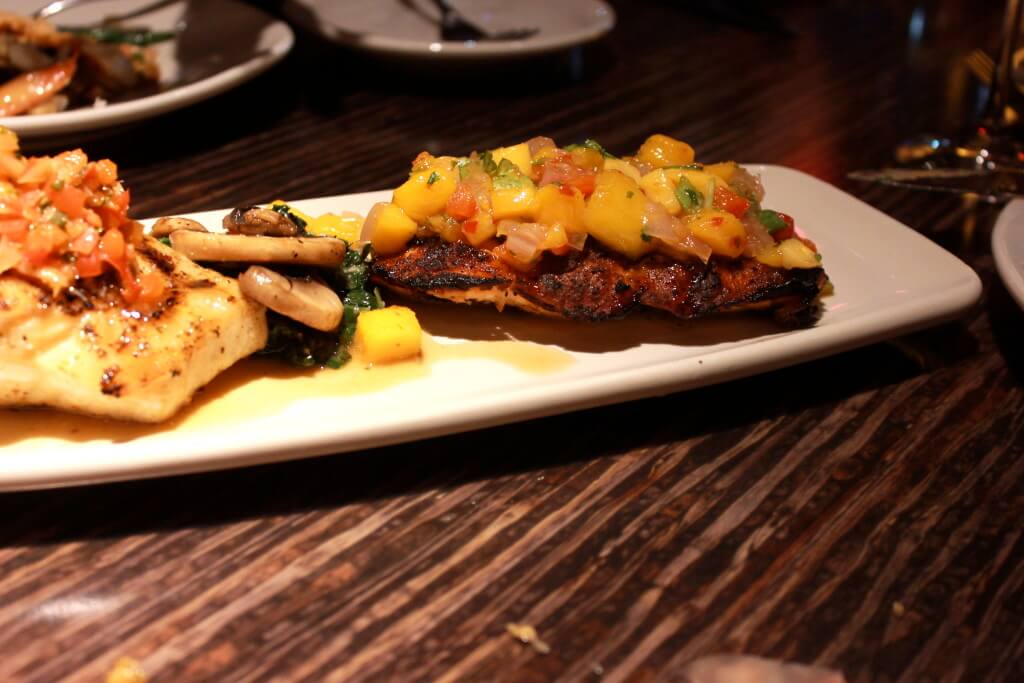 Last but not least, it was time for dessert, which did not disappoint. We indulged in coconut cream pie covered in whipped cream and do-it-yourself donuts that we filled with chocolate and caramel sauces. It's safe to say that dessert was my favorite part of the meal … but when is it not?
We left the meal full, a bit tipsy and content. I had an amazing time with my fellow bloggers enjoying everything that University Station has to offer and will absolutely be back to Bonefish for that coconut cream pie and DIY donuts.
---
Tell me: Have you ever dined at Bonefish Grill before?
---