---

This giveaway is now closed.

---
You know what I love more than blogging? Hosting giveaways and blogging about them. I just love sharing my favorite goodies with you bad betches. I'm excited to announce my very first giveaway on It's Kristin and I'm so happy to announce that it's being sponsored by Skin Authority, one of my favorite brands.
Not only do I love their products, but their team is built around some pretty kick-ass ladies. Founder and CEO Celeste Hilling shared her skin care tips for the Summer-to-Fall transition earlier this week here.
So what better way to run a giveaway with one of my favorite brands than with some of my favorite products from said brand? I'll be selecting one lucky winner to receive three of my favorites – GO! Gorgeous Kit (was my lifeblood during my Summer vacation), Sunless Tanner and 3-in-1 Skin Cleansing System. Together, these three goodies retail at $168.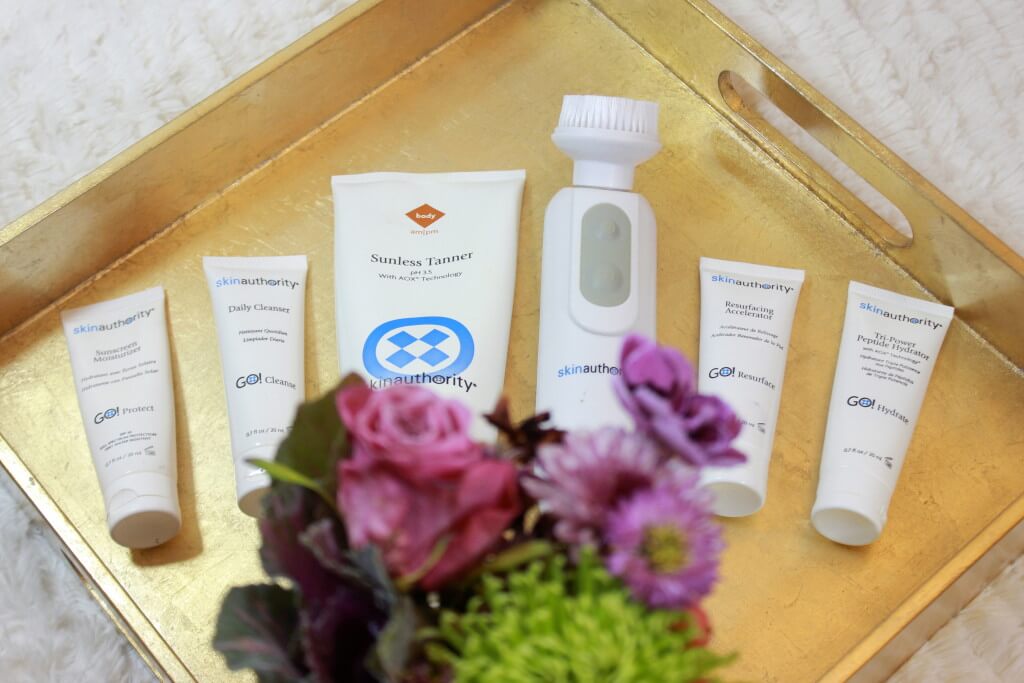 You can find all of the entry details below and have until September 18th to try your luck. I've got my fingers crossed for all of you 🙂
---
Tell me: Which of the three products would you be most excited to try?
---