---
Affiliate links are used in this post
---
When you read this, I'll be on a plane to Hawaii (fingers crossed for no delays) for 10 days. Woe is me. Just kidding, I'm pumped. I travel a decent amount for work and personal, so I've spent a lot of time trying to craft the perfect travel outfit. A travel uniform, dare I say?
Unless I'm having an in-person business meeting on the plane or heading straight to a work function from the airport, I refuse to get dressed up (in a traditional sense) for my flight. With that said, I also refuse to wear pajamas or look like a total hot mess. And that's how we got here, to this little number in which I'm casually posing below.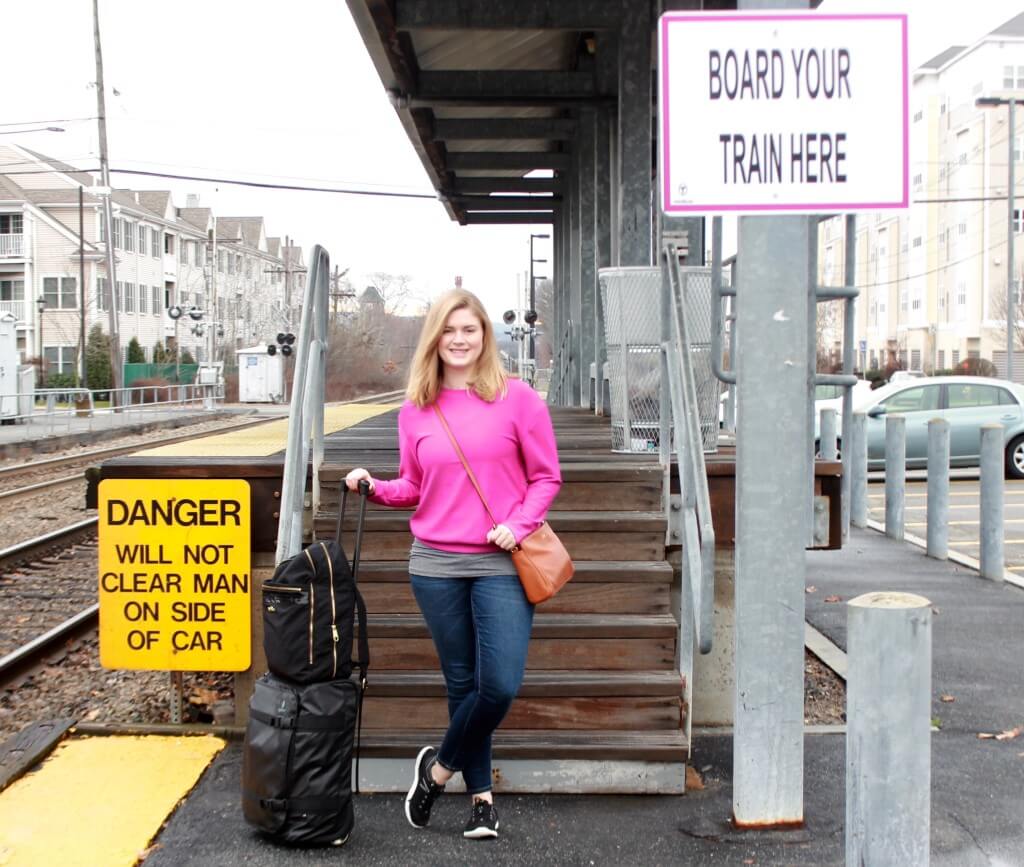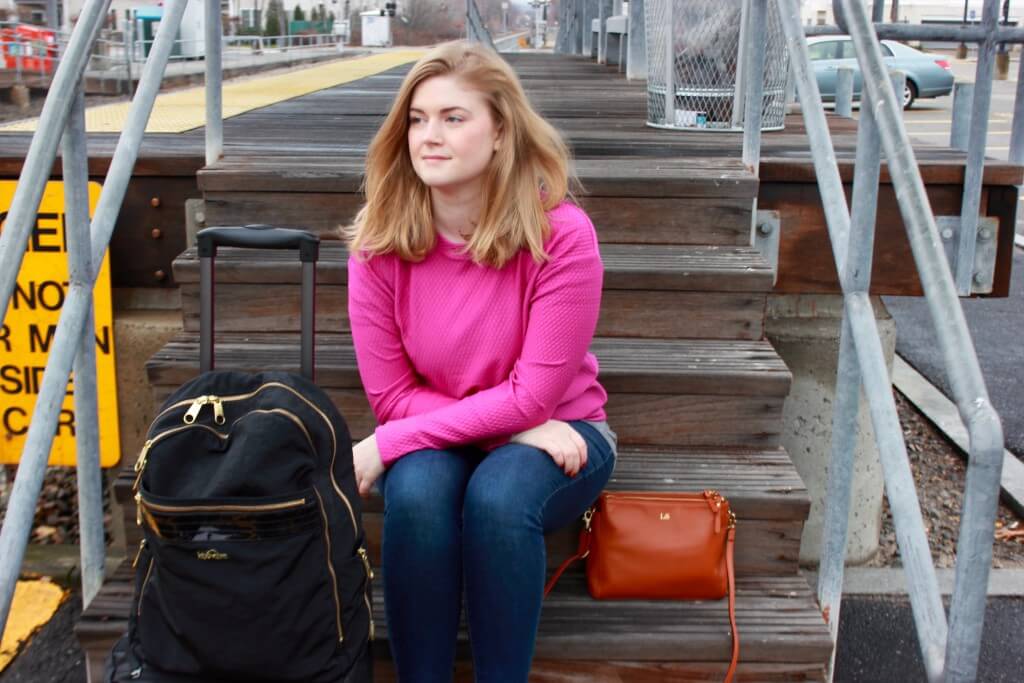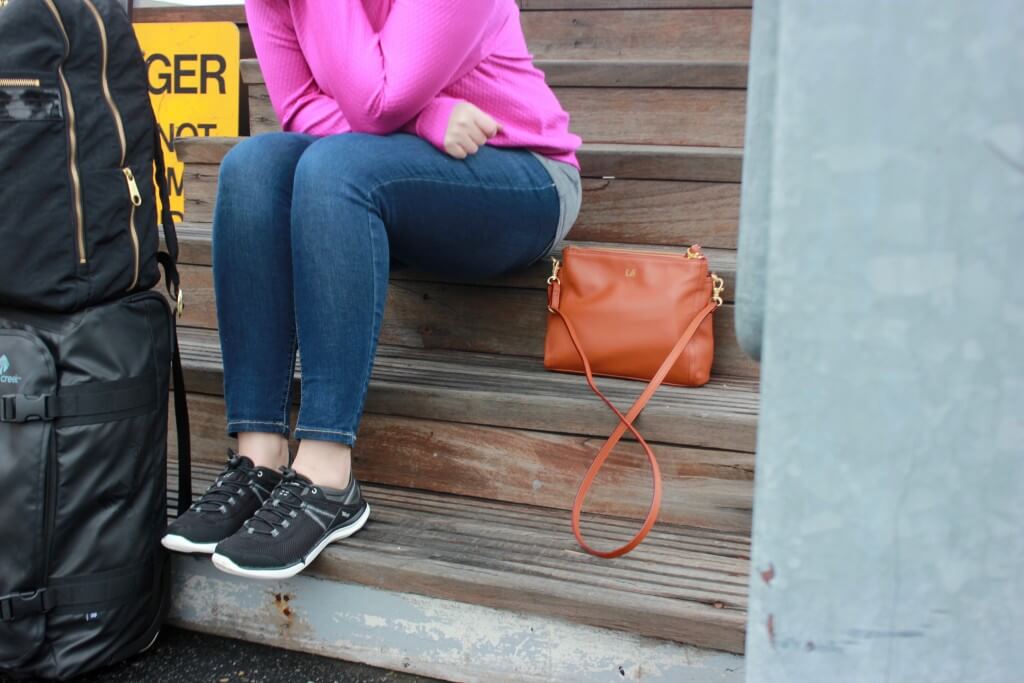 As a standard rule of thumb, I travel in my classiest jeggings, athleisure tshirts/sweatshirts, some sort of sneaker or flat and my carry-on luggage combo. Since we're headed to Hawaii this trip, I'm traveling in my hawt water shoes.
Ever since I traveled through Europe for two weeks this summer with just a carry-on suitcase and a backpack, I've committed to never bringing more with me again. It's liberating to not be weighed down (literally) by bags when you're running through the airport or trying to find your AirBnB. Plus, you don't have to worry about airlines losing your baggage. I just stuff my purse into my backpack when going through security so I don't get yelled at for having more than two bags. #rulebreaker
Sweatshirt CitySports (similar) | tshirt Gap | Jeggings Target | Sneakers Teva
Crossbody Lo&Sons | Backpack Kipling | Suitcase Eagle Creek
---
Tell me: What's your go-to travel outfit?
---