This is one of those annoying posts where a person tries to convince you that a fruit-based dessert is just as good as a pint of Ben & Jerry's. And while I think said pint is a gift from heaven, I also know that I wouldn't be able to walk if I had some every night for dessert. Enter, coconut date rolls.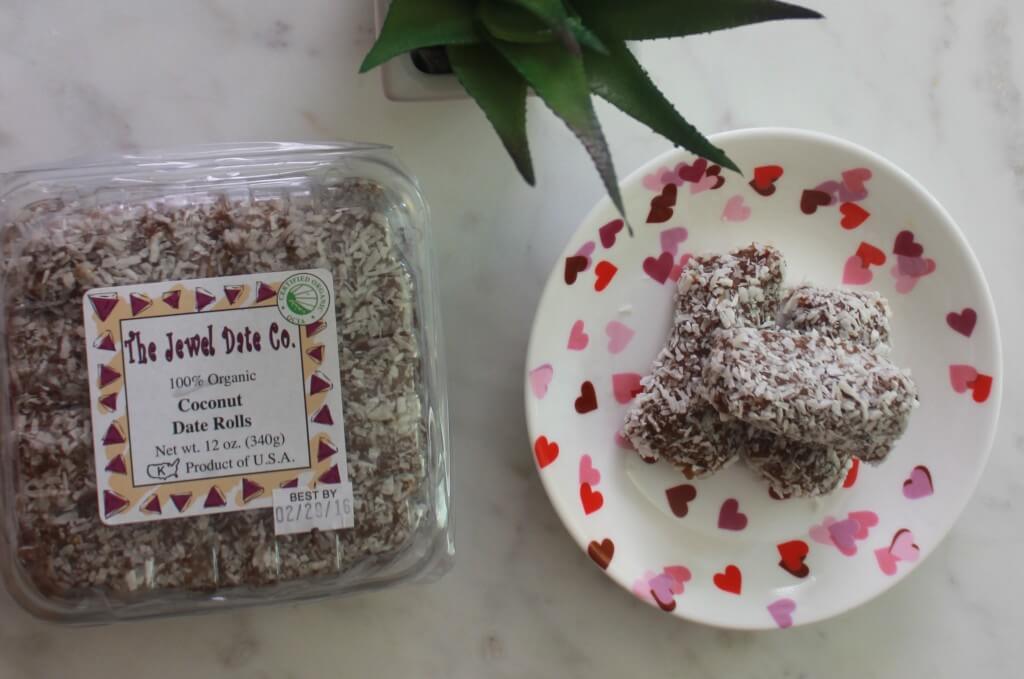 How did I get turned on to coconut date rolls, you ask? It was less than a year ago and I saw them in Whole Foods and thought they looked interesting. I love to buy overpriced items from WF in hopes that I'll enjoy it enough to eat it all. Sometimes it's a major fail, but this time it was a major win. I'm now addicted and have purchased four packages at once recently in order to ensure that I won't run out of inventory. #dedicated.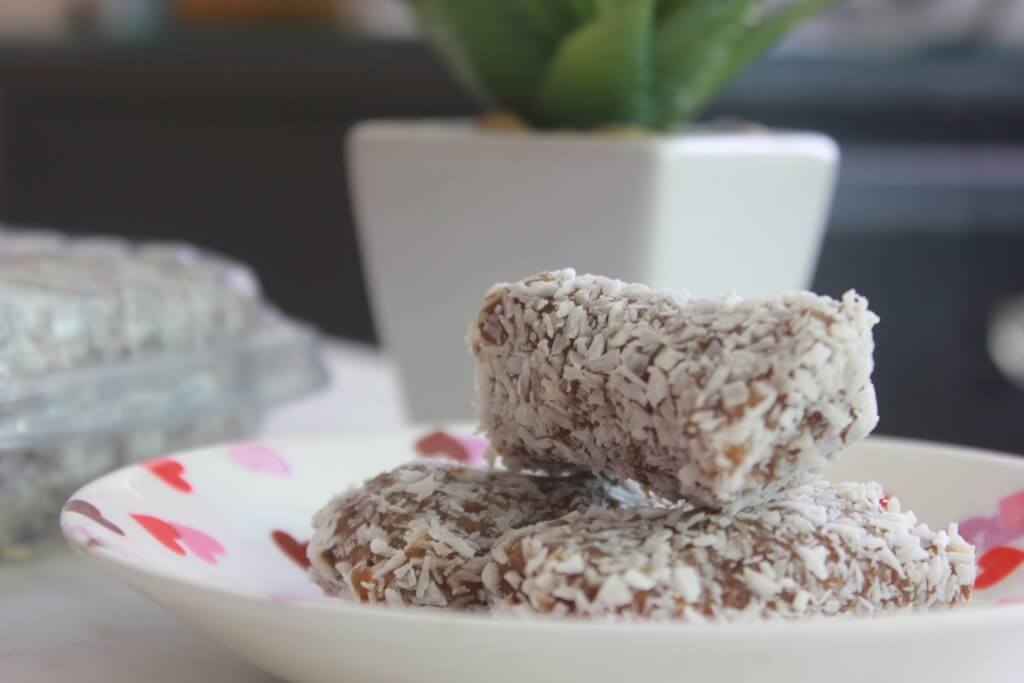 I've forced a lot of people in my life to try these out, and they've all been converted .. or at least they know to pretend to love them. Something about date rolls tastes subtly of a chocolate-caramel hybrid. Not bad, if you ask me. Plus, I'm weirdly good at portion control with said rolls; eating just one (about 100 calories) is more than enough to satisfy my sweet tooth.
And another plus – date rolls typically have only one or two ingredients – dates and coconuts in my roll, but some have almonds or other nuts in them as well. This makes it easy to enjoy a small indulgence while still eating relatively healthy. According to the internet, dates are a good source of potassium and help relieve constipation. Obviously what I look for in a dessert.
---
Tell me: Have you ever tried coconut date rolls before?
---