---
Some of the products and/or services mentioned were complimentary. Affiliate links are used in this post
---
"Backpack" and "adult" aren't words that I (used to) associate with each other. I think I stopped using a traditional backpack by the time I reached middle school. I was just too mature and hip for that nonsense. I rocked my messenger back like it was nobody's business.
I was backpack free for a decade and a half before I made a purchase. I bought a simple black backpack for my two-week trip to Europe this summer and anticipated to not use it once we returned. I was wrong. I loved traveling with a backpack instead of a purse (hands free to touch all the things!) so much, that I kept it up when I returned. But the real question in my head – "how to style a backpack and still look like an adult?"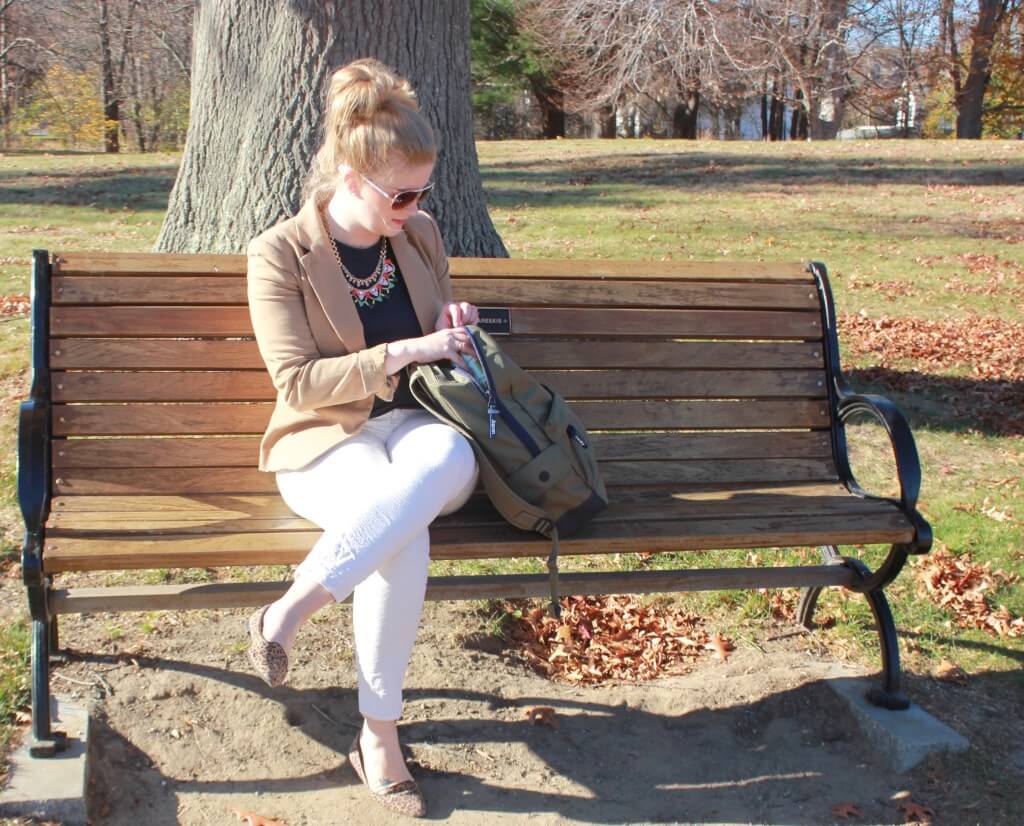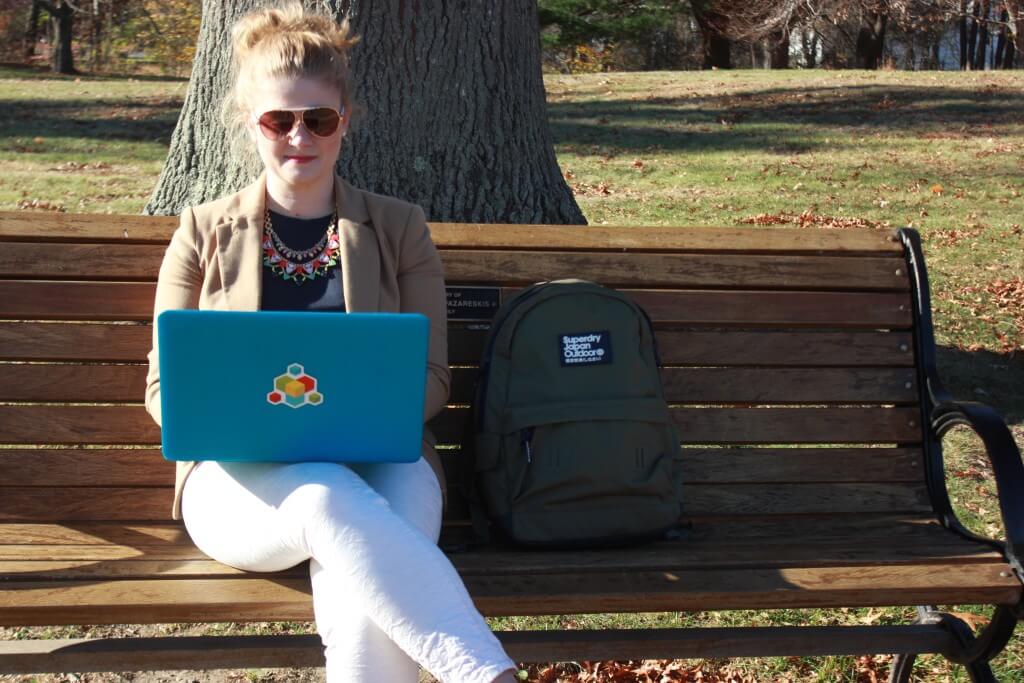 I commute to work by train and foot each day, so my bags can really slow me down. Plus, hauling all of my super necessary purse fillers and my laptop to and from work each day can do a number on my shoulders. And since I'm paranoid about how young I look, it's important to me to not look like a school child while walking to work. There are four rules I abide by when picking/styling a backpack.
---

1. Keep it simple

---
No crazy zipper, pockets or doodads.
---

2. Lose the bulk

---
Pick a streamlined design that isn't any larger than you need.
---

3. Go classic

---
Stick with neutral colors and go pattern-free if you can.
---

4. Dress your age

---
Don't dress like a coed if you don't want to be mistaken for one.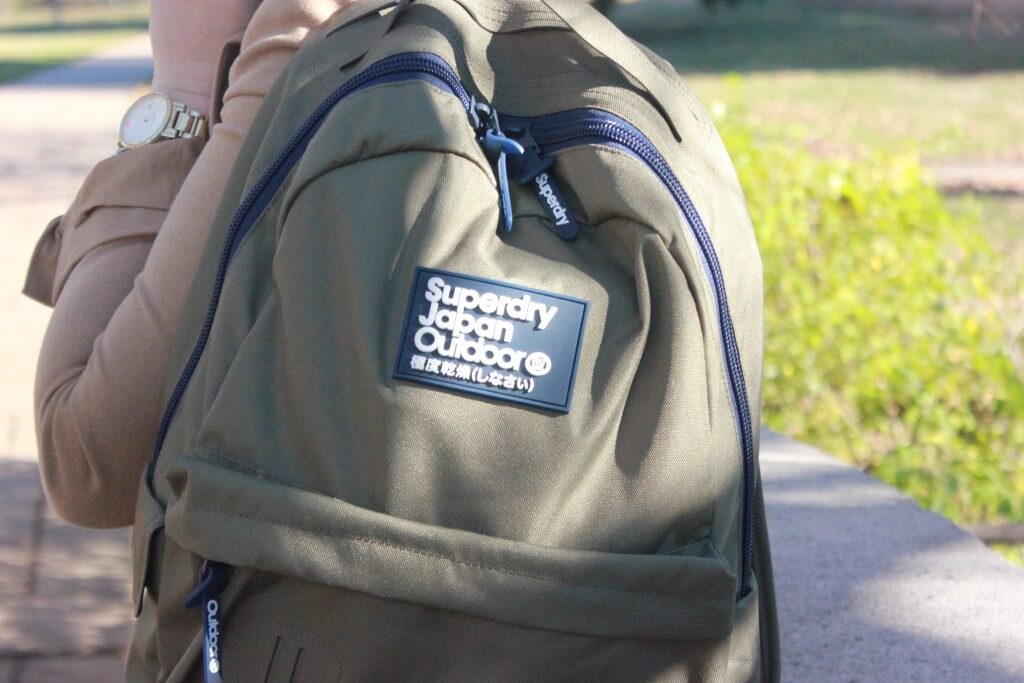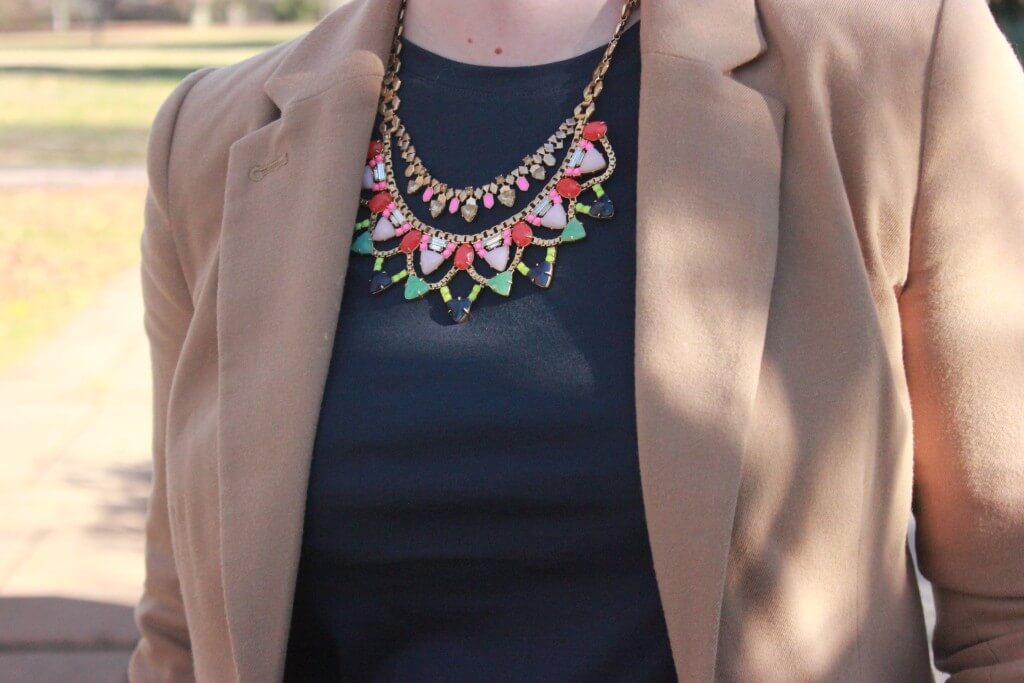 This classic olive backpack from Superdry does the trick for me. The olive color goes with almost everything I own, the design is simple and keeps it from looking childish and the fabric keeps my belongs dry on a rainy day.
Backpack Superdry c/o | Blazer Target | Tshirt Vince
Necklace Stella & Dot | Jeans Free People (similar) | Shoes Target (similar)
---
Tell me: Would you wear a backpack now that you're no longer in school?
---