---

This giveaway is now closed.

---
It's no secret that sun is scarce during the winter. Considering last year's brutal winter here in Boston and who knows what's coming this year, it's a good. idea to stock up on vitamin D. I'm sure you know about the health benefits of D – beats depression, strong bones, etc. – but did you know that D is fantastic for your skin?
The skin care experts at Skin Authority are predicting that D is the new C in skin care. For years vitamin C has been known for its ability to firm and plump the appearance of skin. Now, vitamin D comes along front and center to brighten and illuminate the look and feel of skin.
Vitamin D also acts as an anti-inflammatory and can help reduce the appearance of breakouts and irritations.
In the VitaD Fortified™ Topical Elixir, Skin Authority combines a topical dose that packs a three-in-one punch of D with a gentle retinol and powerful peptide complex.
Ideal for most skin types, this combo delivers a lightweight formula to produce luminous, healthy-looking skin.
The clean product does not contain oils, parabens, dyes, fragrances, and no animal testing.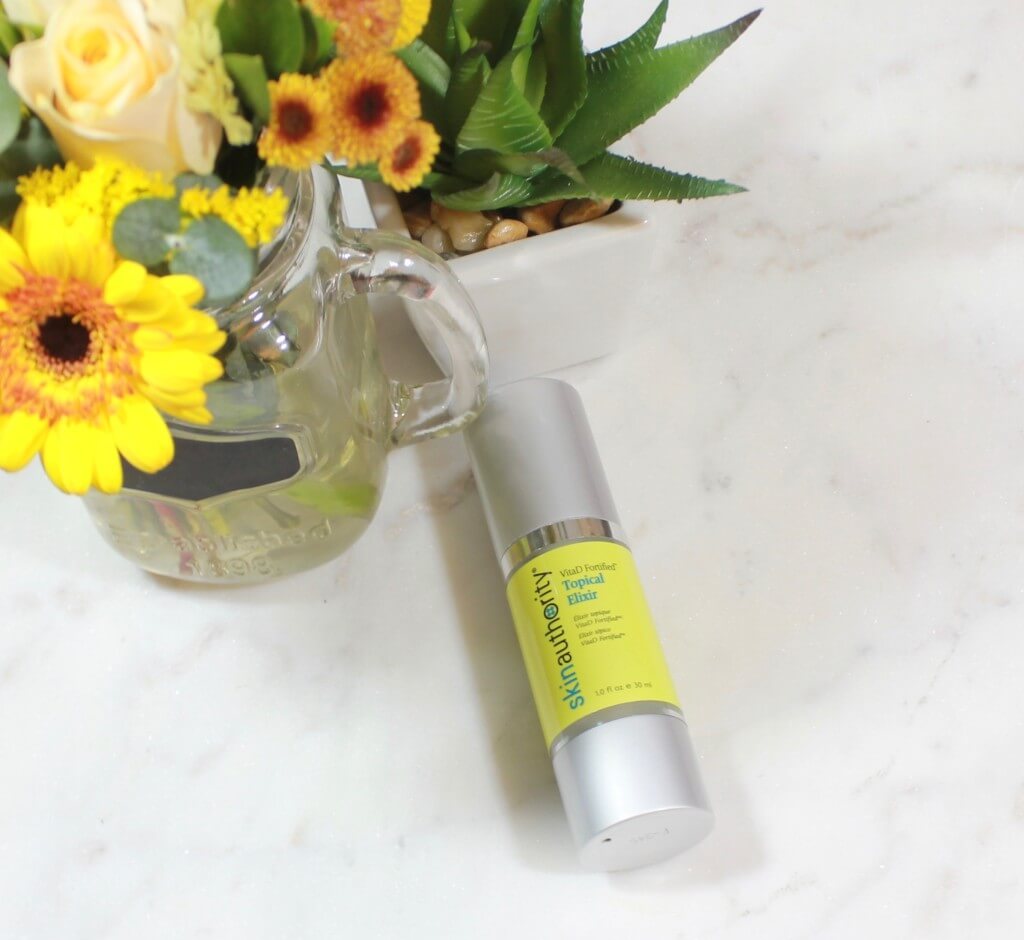 This is why I'm giving away a bottle of Skin Authority'sVitaD Fortified™ Topical Elixir (plus a bonus Stocking Stuffer Sample) to one lucky winner. I've been using it daily between toning and moisturizing and I'm in LOVE! It completely got rid of some problem acne I've been having on my chin for over a month. Nothing in my normal routine could kick those nasty spots … until the VitaD stepped in.
Good luck to all who enter!
---
Tell me: Why do you need the VitaD Fortified Topical Elixir?
---