Guten Tag, bitches! After leaving Venice on a jet plane, we landed in Munich for some serious festivities – one of my best friend's wedding. This was also the first stop along our two-week trip that my sister invaded joined us for the fun. My friend is a bit more private than me (she's blog-free) and a wedding is very personal, of course, so I won't share any photos of her or her nuptials. However, I will share some fab landscape shots and selfies galore, so be prepared for that beauty.
---
July 3rd 10AM-12AM
– suburbs of Munich
---
After we landed at the Munich airport, we waited an hour(ish) for my sister to arrive before scooping up our rental car and driving out to the Munich suburbs. After checking into our hotel and settling in for a short nap, we headed to my friend's parents' house for some pre-wedding festivities.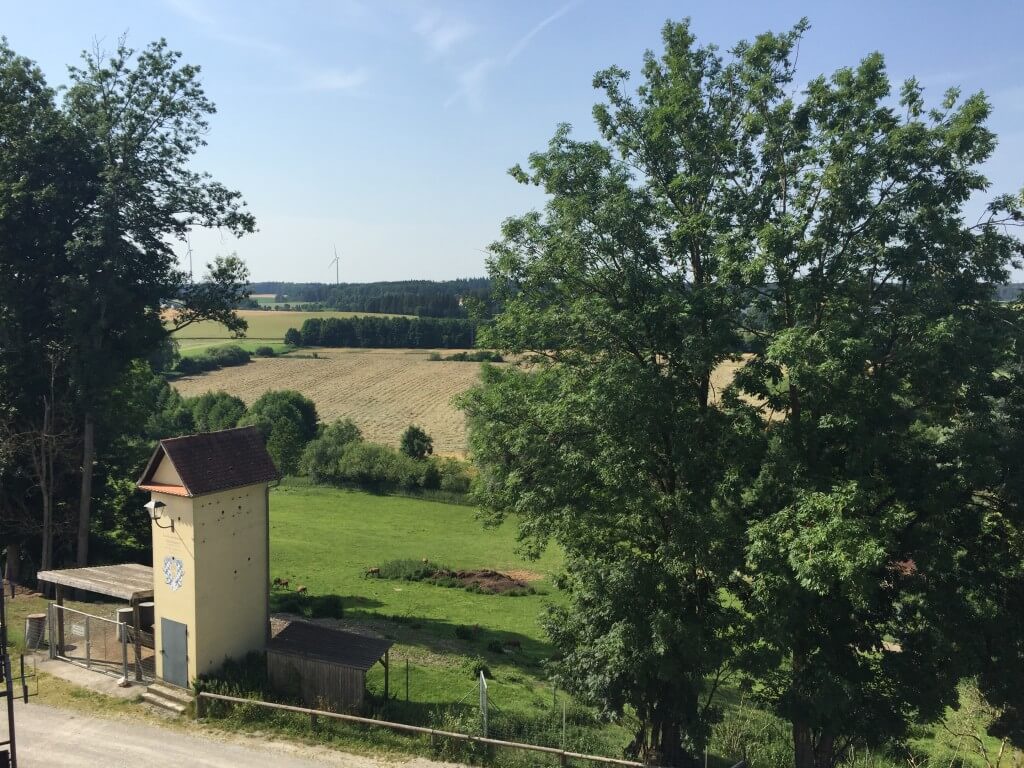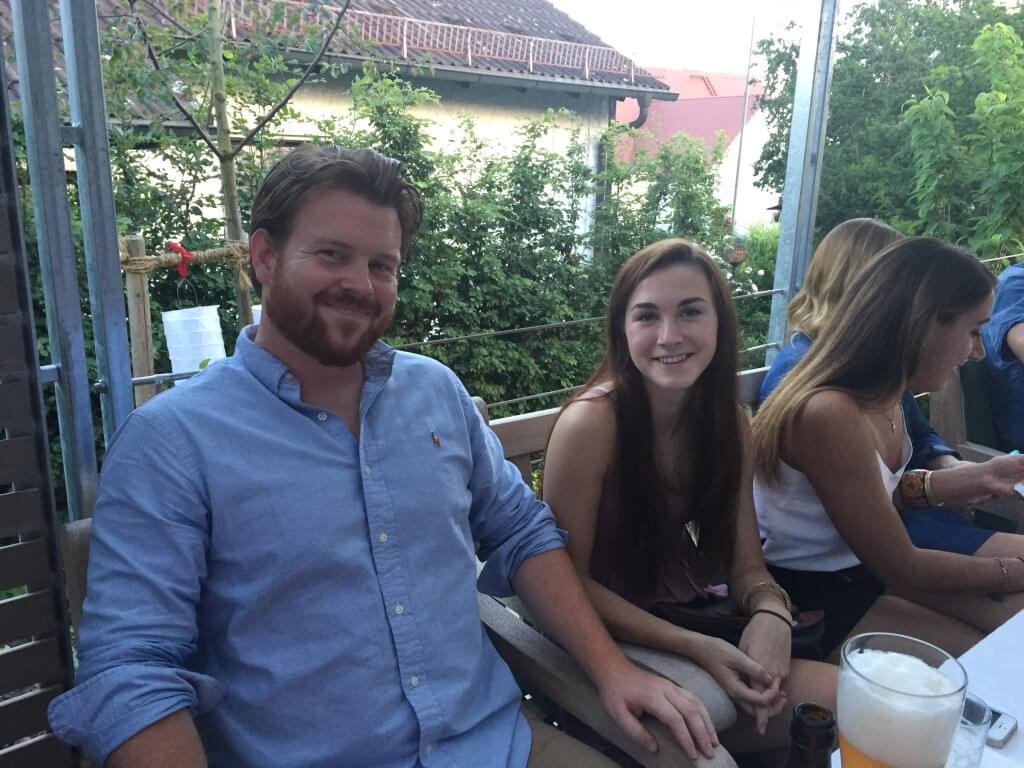 It was such a joy to spend time with my sister, boyfriend, bestie and her family/friends/fiance. I hadn't seen her in almost six years, so it was amazing to catch up in person and see her so excited the day before her wedding. After a few too many glasses on wine/pints of beer, we headed to bed to rest up for the big day ahead!
---
July 4th All Day 
– suburbs of Munich
---
I woke up, got myself ready and then headed over to the bride's room. I was honored to do my friend's makeup for her big day, so I helped her get ready with her sisters and a few other friends. Then we headed to the chapel to watch her and her groom get married and then continued to celebrate until THREE. IN. MORNING. Well we only made it to 1AM, but the wedding technically lasted from 10:30AM to 3AM the next day. Those Germans sure do know how to party.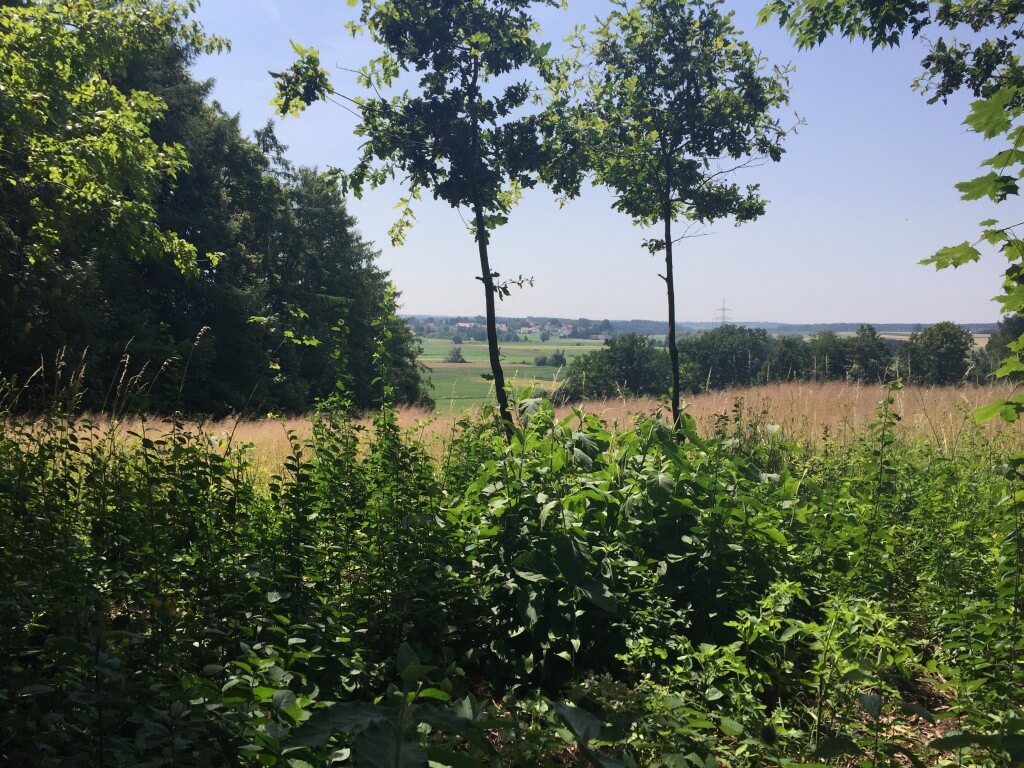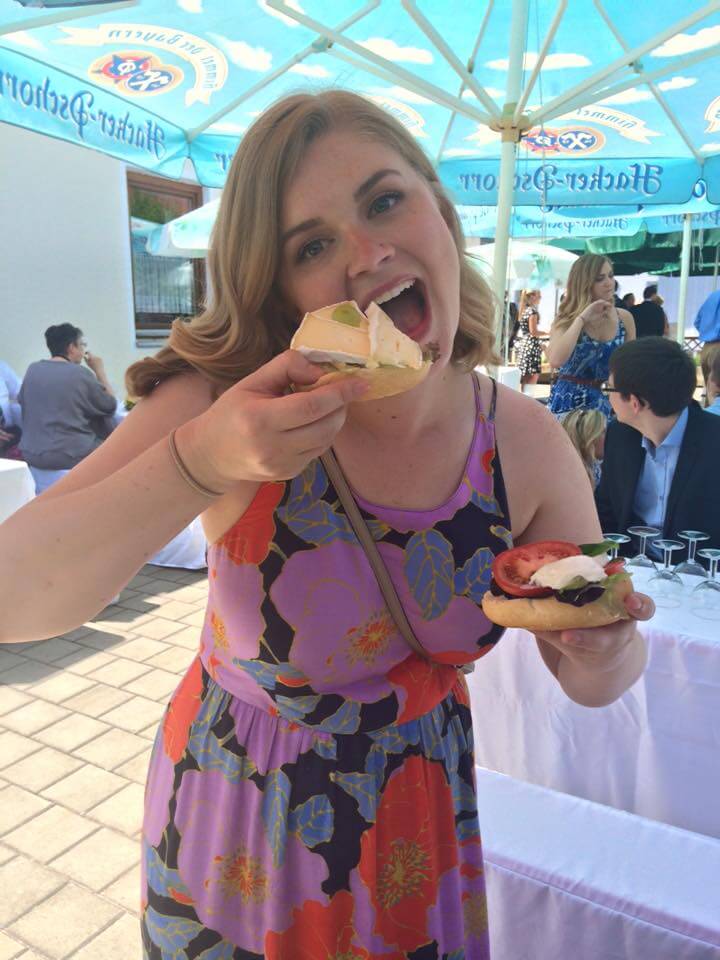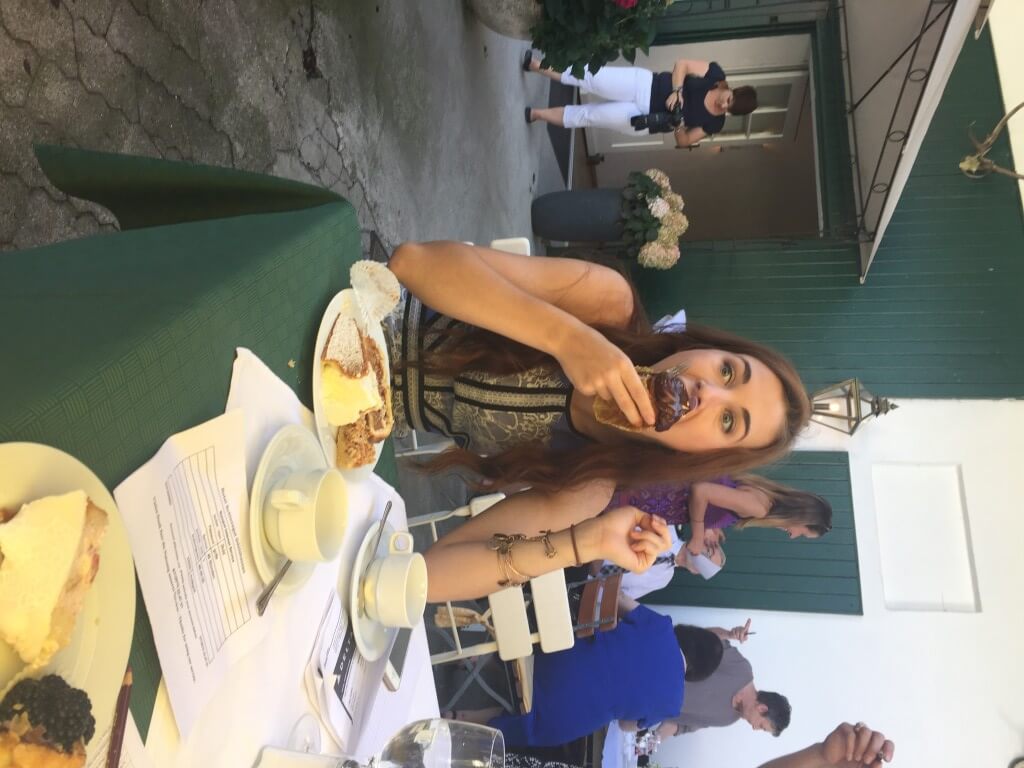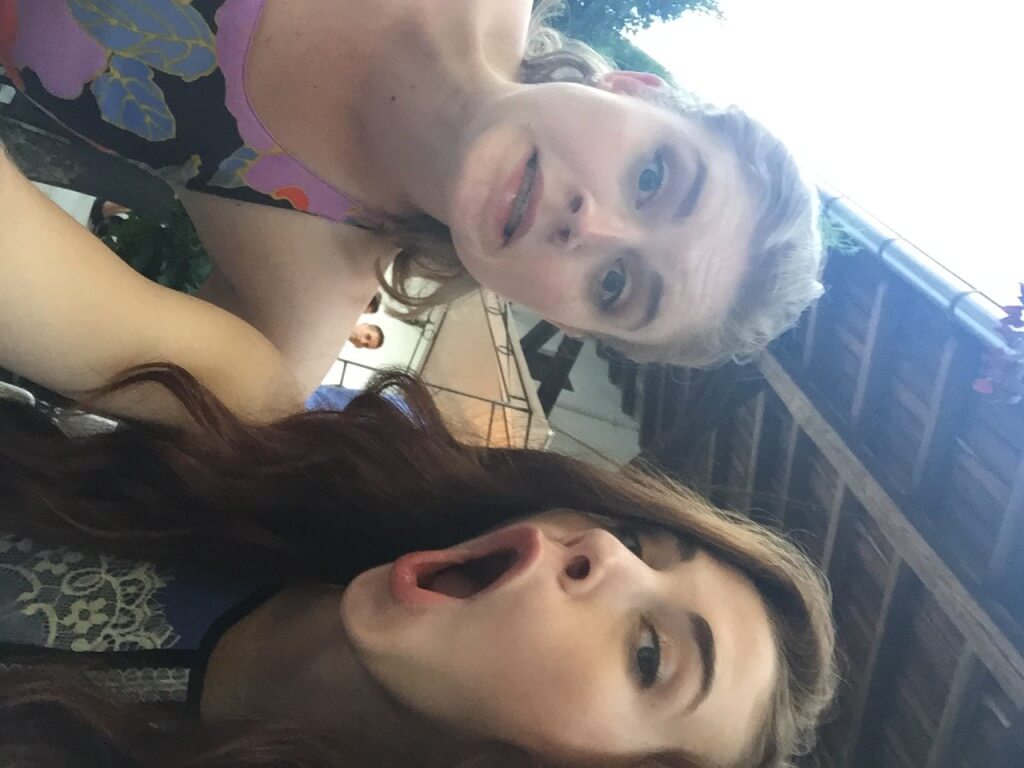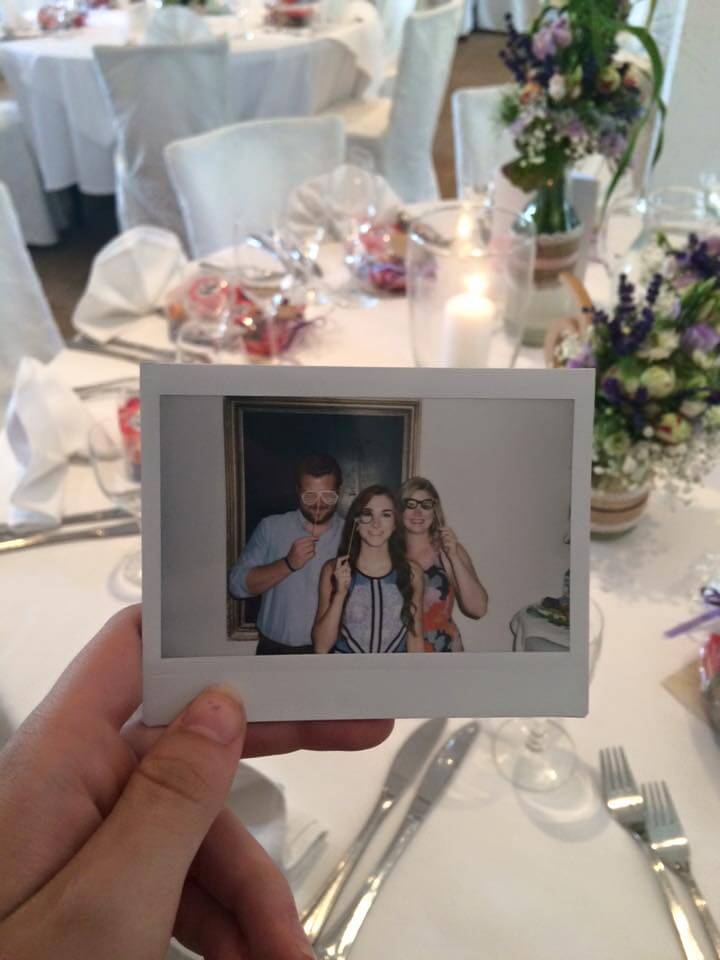 I don't even know where to start with explaining all of the festivities they had planned out, so I'll just highlight a few – approximately 100000 cake receptions, games, Who Wants to be a Millionaire and a Tina Turner impersonator. You'll just have to trust me when I say it was amazing!
---
July 5th 9AM-12PM 
– suburbs of Munich
---
I am going to be completely honest and tell you I think we left the suburbs around noon, but I'm not sure. Such is life. After dragging our tired butts out of my, my boyfriend, sister and I checked out of our hotel and stopped back at my friend's parents' house for a post-wedding brunch and to wish the newlyweds well on their honeymoon. After a bittersweet farewell, we three musketeers headed back to Munich to explore for a few hours.
---
July 5th 1PM-10PM 
– Munich, Germany
---
After dropping off our rental car and checking into our hotel for the night, the three of us headed to downtown Munich to spend about four hours exploring as much of the city as possible. I had actually been to Munich before, but neither my sister nor my manpanion had, so I showed them the sites like a true(ish) local. We started at Marienplatz (naturally) and then stopped by Hofbräuhaus for some beer and potato dumplings.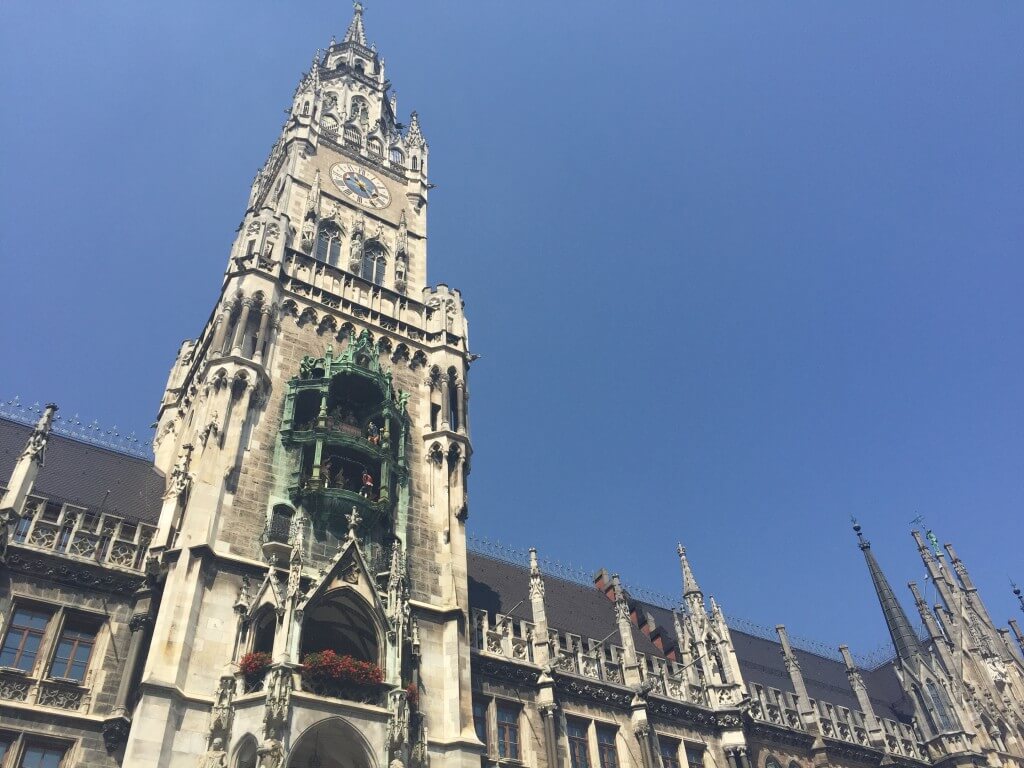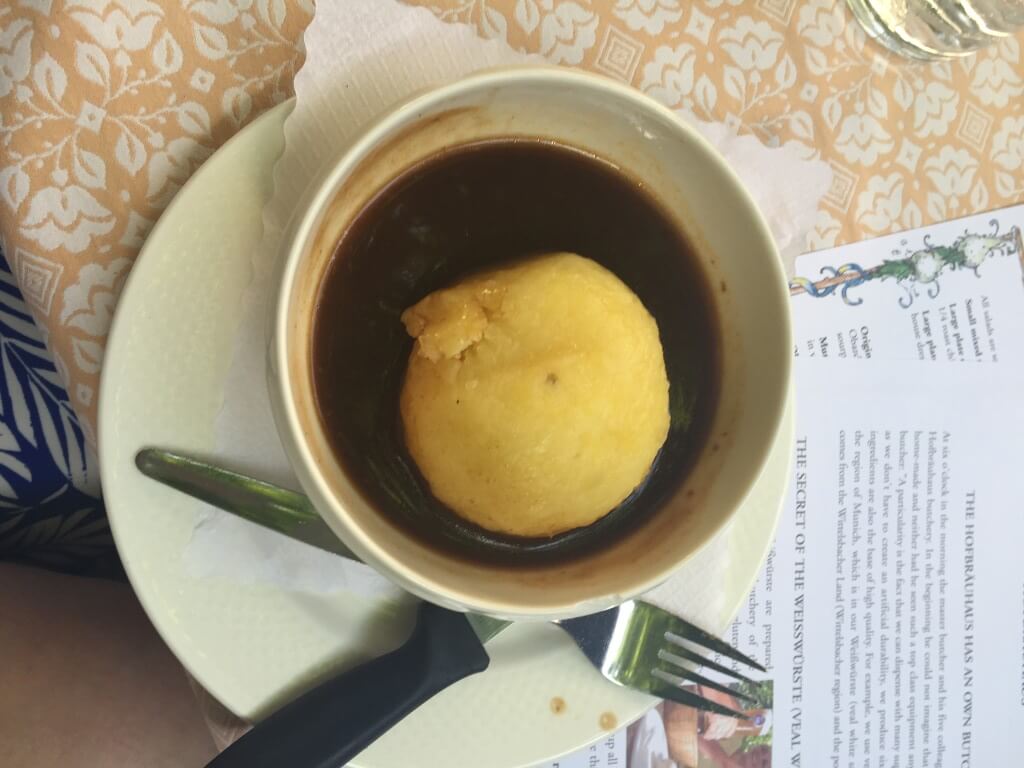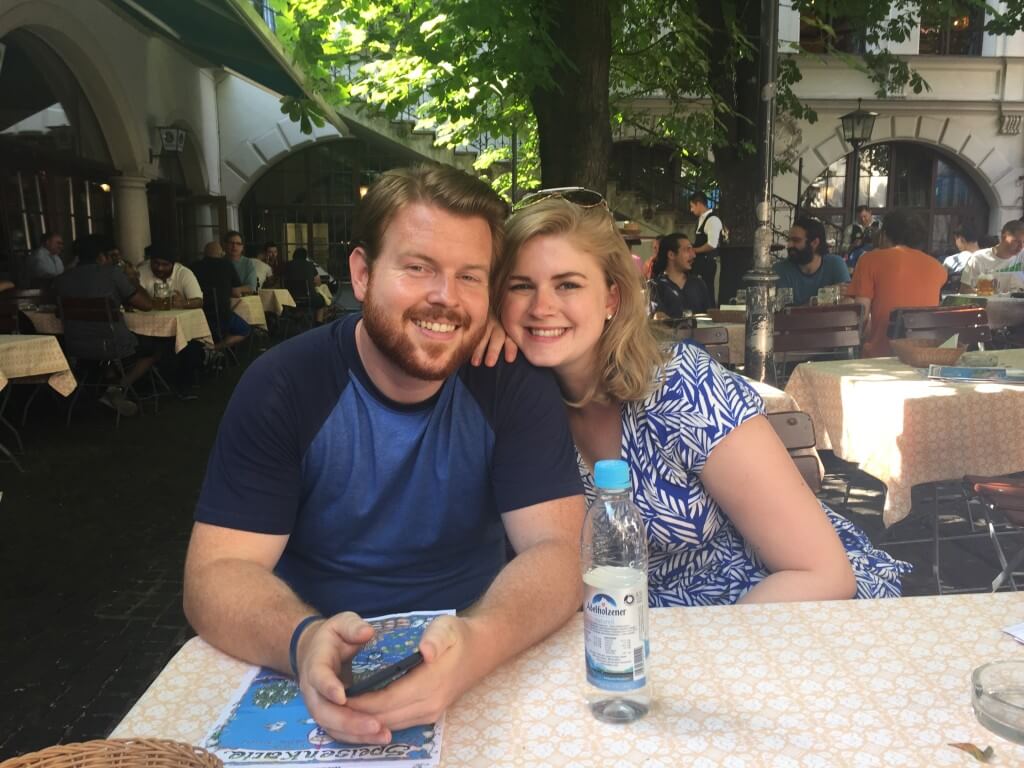 Full on carbs, we found our way to the English Garden, which was BOMB!!!!!!!!!!!!! All of those exclamation marks are necessary – they had a man-made lazy river that you could surf and lazy in. SURING IN THE MIDDLE OF THE CITY. Germany was in the middle of a heat wave during our stay (so glad most places don't have air conditioning ….), so everyone and their mother was hanging out in that river. Sadly, I didn't know such a river existed, so we showed up sans bathing suits and didn't swim. If I could go back in time, I'd jump in even with my clothes on. #yolo.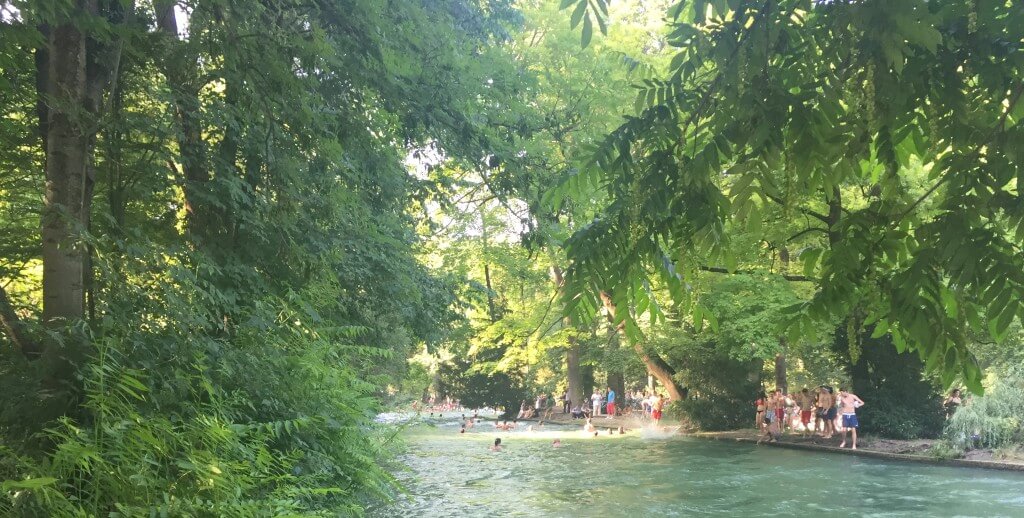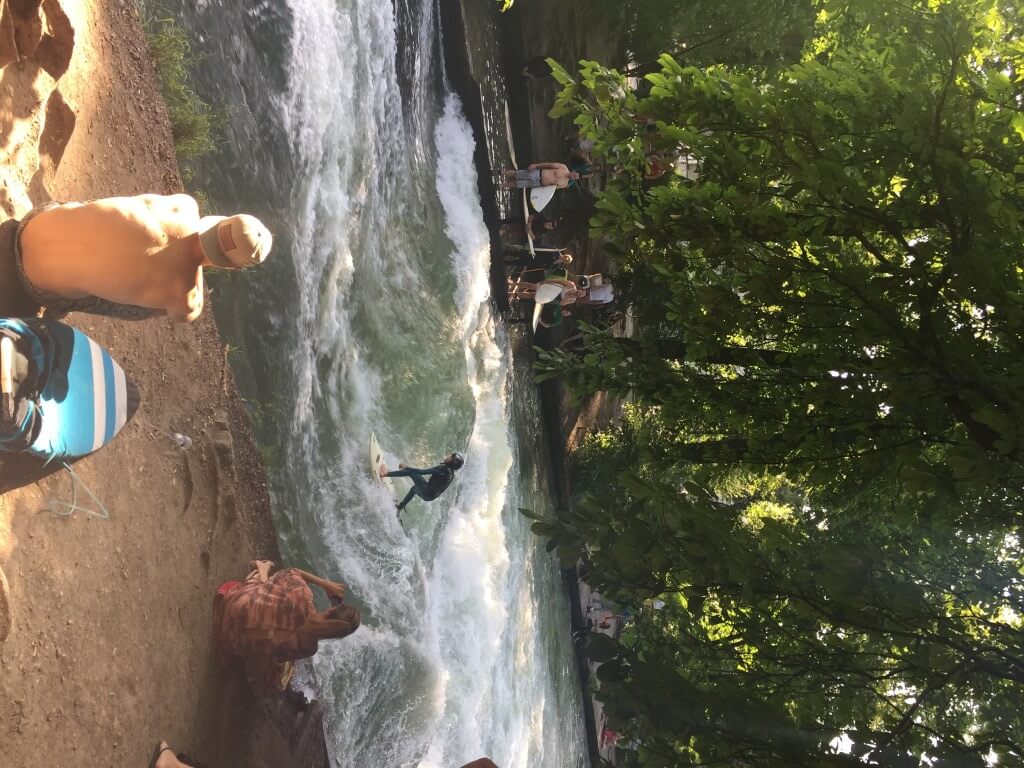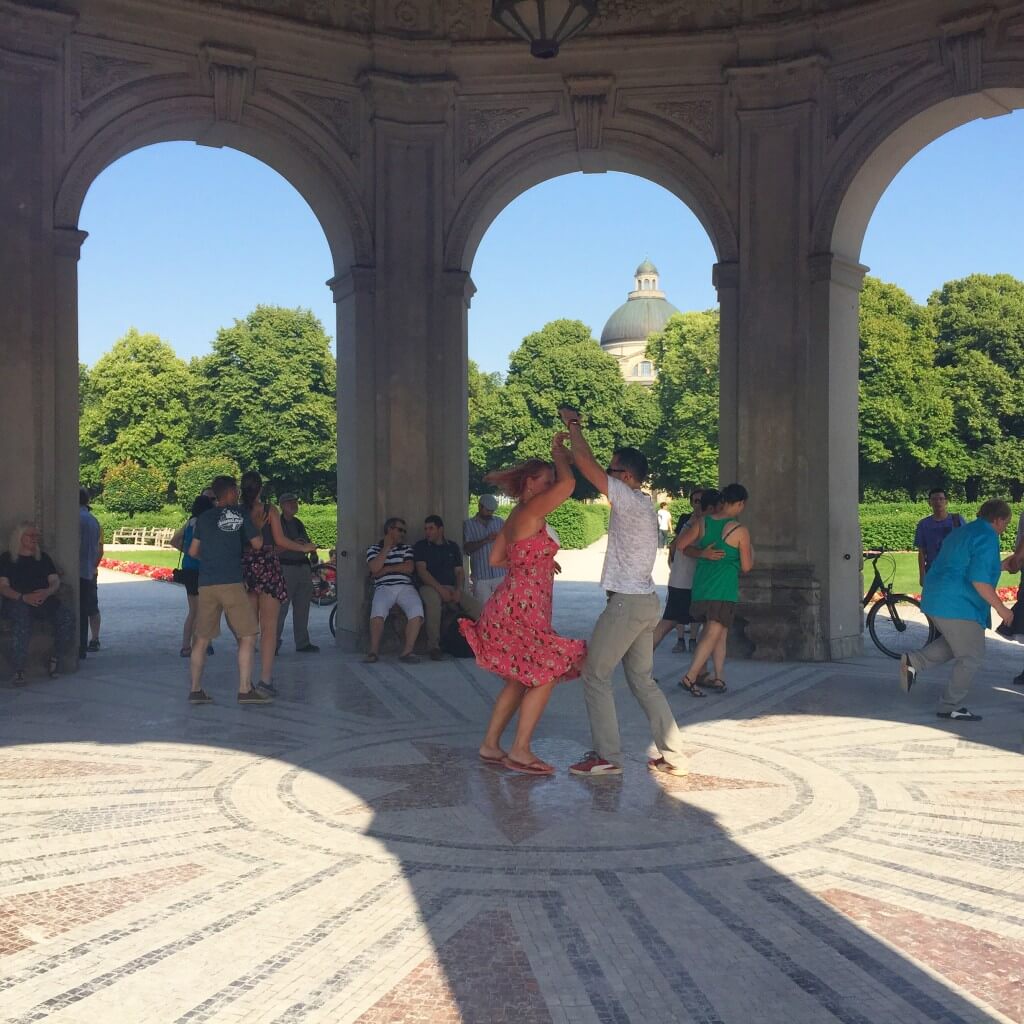 Tired from the heat and sad about out lack of river swimming, we headed back to the hotel for dinner and for a well-deserved restful night's sleep before our early morning flight to Copenhagen. Pro tip – the Munich airport is actually pretty nice and they have outdoor restaurants that aren't half bad. A good thing to know if you choose to stay at the airport Munich like we did.
---
July 6th 6AM-9AM 
– Munich Airport
---
I am so, so glad we decided to stay at the airport Hilton. It meant we could wake up later than if we stayed downtown and simply roll out of bed before heading to check in. We got yelled at by a German airport employee for breaking a rule or two and then took off for Copenhagen.
---
Tell me: Have you been to Bavaria/Munich before?
---