---
Products and/or services mentioned in this post were complimentary
---
Earlier in August I had the chance to attend two complimentary rides with Cyc Fitness – one I hosted for my friends and one hosted by Elissa of Style-Wire. When the gals over at Cyc invited me to host a private ride for my friends, I couldn't help but say yes. I had heard about Cyc through some other bloggers but was unable to make the group ride when they first opened.
After rounding up about 30 friends, I headed to the new Cyc location at the David Barton Gym in the Back Bay, which is located underneath the Park Plaza hotel. I had a little difficulty finding it at first, so if you sign up for a class, you can find the entrance to DBG at the corner of Arlington St and Columbus Ave. It's a gym unlike most others with a fun, clubby vibe and edgy decor. The entire gym is bumping techno beats (does that phrase make me sound hip?) and filled with people who look like they spend a lot of time working out.
After locking my belongings in a locker … and locking myself out of the locker … I headed over to the Cyc area of the gym for a class with Keoni Hudoba, Cyc founder and the most energetic person you'll ever meet in your life. How he keeps going all day is beyond me. While I was intimidated heading in to the class, Keoni's energy and enthusiasm put me at ease and cracked me up.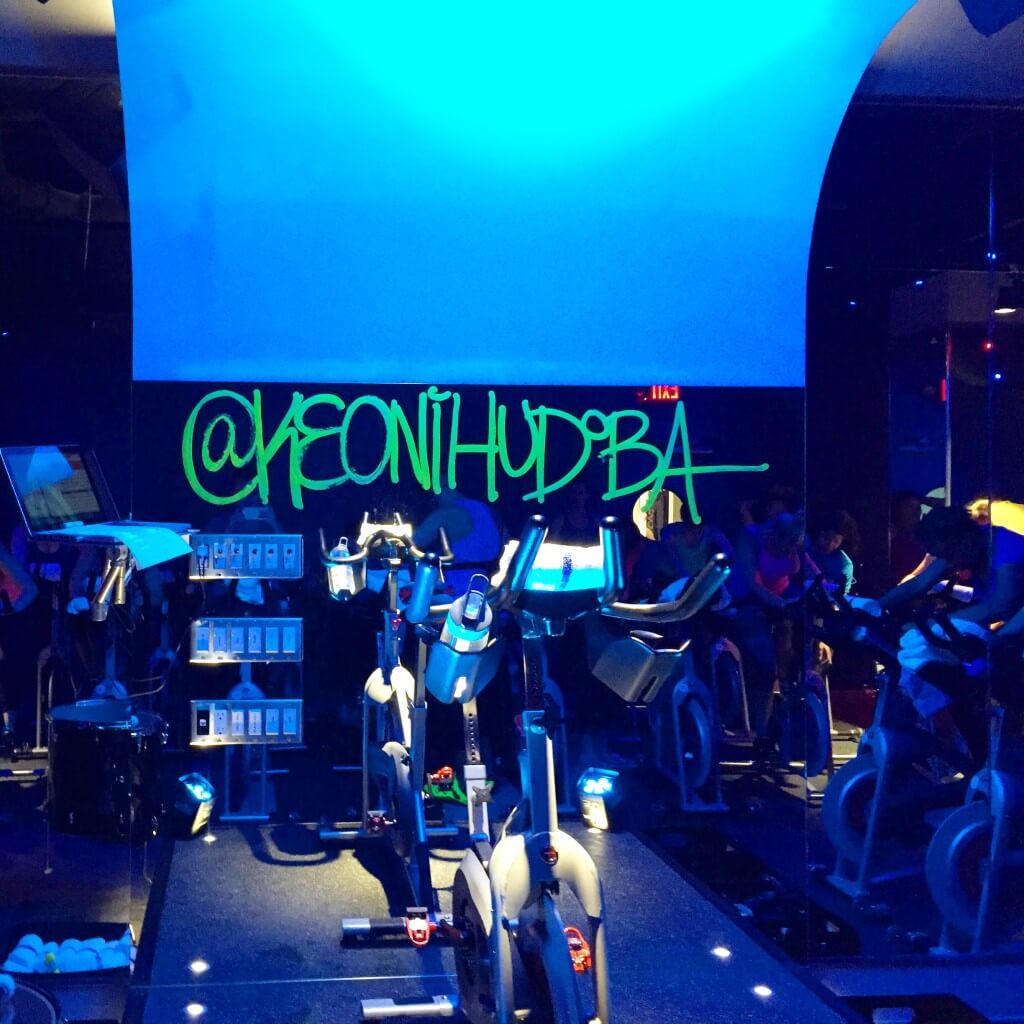 We headed in to the studio and started the class with a couple of "warm up" songs. From there, we jumped straight into the whole-body (yes, you read that correctly) workout. What I loved about Cyc was that we didn't spend as much time in the "saddle" as Flywheel and that the Cycologists (their word for instructors) weren't super "twee." Keoni swore during class, which is a huge win for me. When I'm seating profusely from every pore on my body, all I want to do is drop a major F bomb. So major props to Keoni for that. #keepingitreal
In addition to spinning our hearts out, we also incorporated hand-held weights for arm and ab workouts. Let me tell you, trying to do some of those moves while still pedaling as fast as you can is a major struggle. For the first time, my arms and abs were sore after a spin class in addition to my legs and bum. Plus, Keoni legitimately beat a drum during parts of the class. I repeat, HE BEAT A REAL LIFE DRUM IN THE MIDDLE OF CLASS.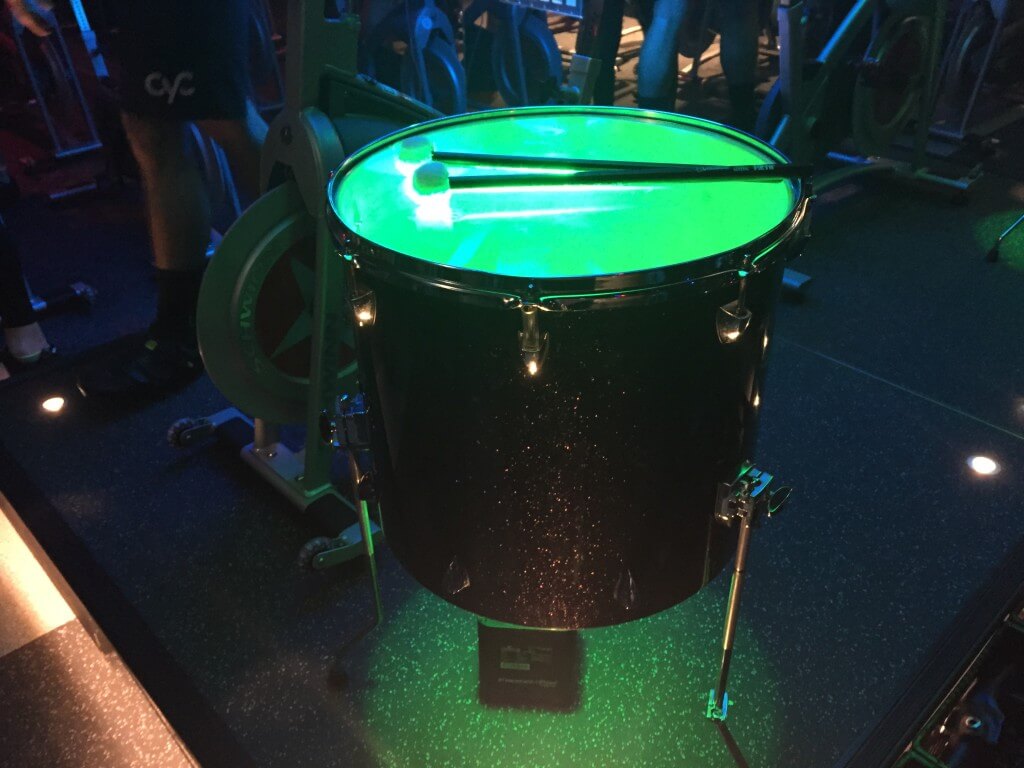 In the spirit of honesty, not everything was 100% amazing. While I liked the actual class and instructors much more than Flywheel, the space wasn't as nice. David Barton Gym itself is gorgeous, but the Cyc class is a bit small for its purpose. The bikes were a smidgen too close to each other – I was afraid of hitting my neighbor during the arm portion of the class. If there was more space in the studio, it would have been perfect. Still, that's something I could overlook. I'll definitely be back in the future.
If you're in the Boston area and tired of your average spin class, make sure to head to Cyc and sign up for a class. And while Keoni isn't based in Boston and doesn't regularly host classes at this location, you should follow him on Twitter if you need some internet inspiration.
---
Tell me: Have you checked out Cyc Fitness yet?
---